Lost Burro Mine in Death Valley
One of my favorite spots that I visited in Death Valley was the Lost Burro Mine. It is exceptionally well preserved and gives a significant amount of insight into the life of the people that settled here and tried to make a living. I cannot even imagine how difficult it must have been. The mine is only accessed by a rough four wheel drive road though, so most people will probably want to skip it on their visit to the park. Here is all the information.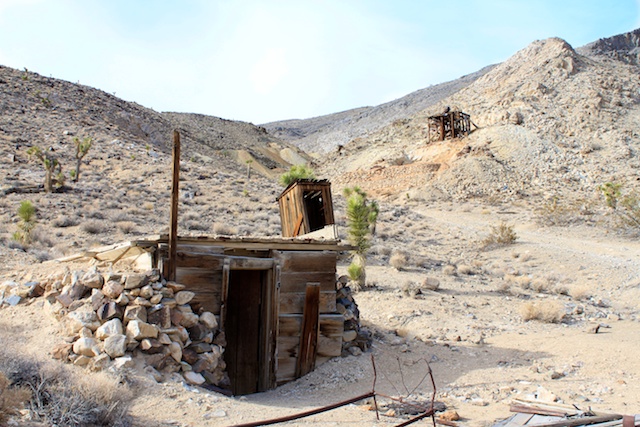 The Lost Burro Mine has been around for over 60 years and has a cabin, outhouse, mine and even some type of refinery that you can explore and enjoy if you can get there.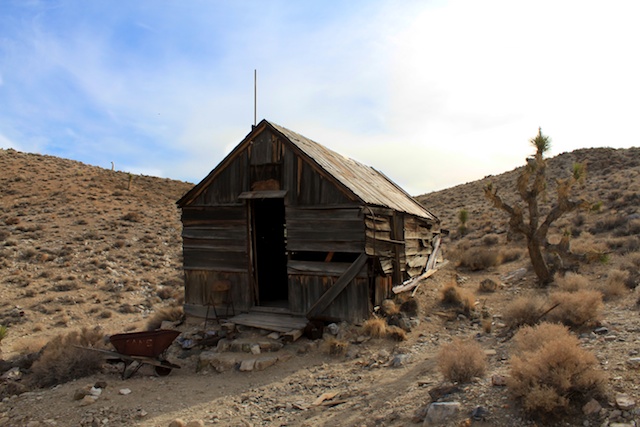 Getting There
Getting to the Lost Burro Mine is not an easy task. This mine is located down the same stretch of road as The Racetrack with a slight turn at Teakettle Junction. From there, you head up into the mountains that form a border around this stretch of the canyon you are driving in. After about a mile and a half, there is a turn off for the Lost Burro Mine. This is where your travels will get interesting. I would not recommend even attempting this road without four wheel drive. It is about a mile up to the mine, so if you don't think your car will make it, you would be better off just walking up if you want to see it. The road here is very rough. There are significant dips, parts that have washed out, and components that have a 2-foot difference in how the right and left sides are raised. This is a lot of fun if you rented a Jeep and not as much fun if you didn't. You can check out the video below for a little insight into what the road is like.
While we were there, we saw no signs of life for at least an hour and a half, so be careful when you are up here as you will have a hard time finding help if you get stranded. That being said, it is well worth getting to.
Lost Burro Mine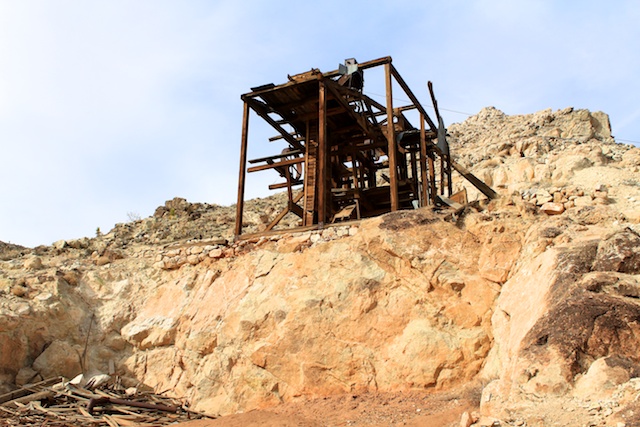 The mine itself has been exceptionally well preserved. I am sure that is due to the difficulty it takes to get here, but it is fantastic to see such a piece of history. The mine is located on the adjoining hillside, and you can access it via a short walk. You can actually walk directly into the mine if you feel so inclined, or you can check out the remains of what appears to be a refinery that was used for the borax that came out of the mine.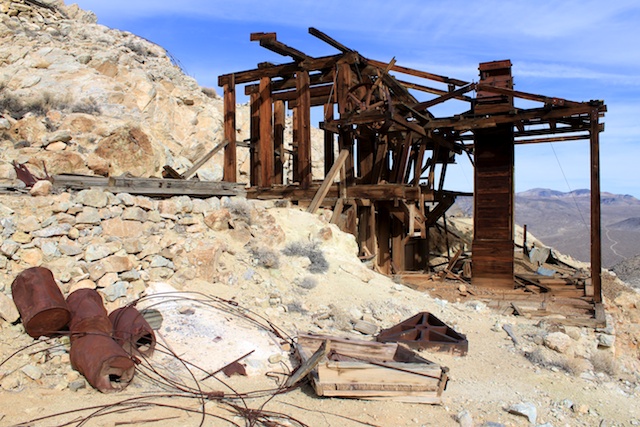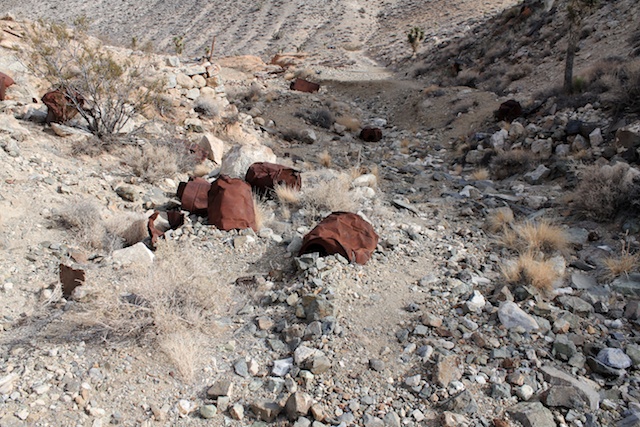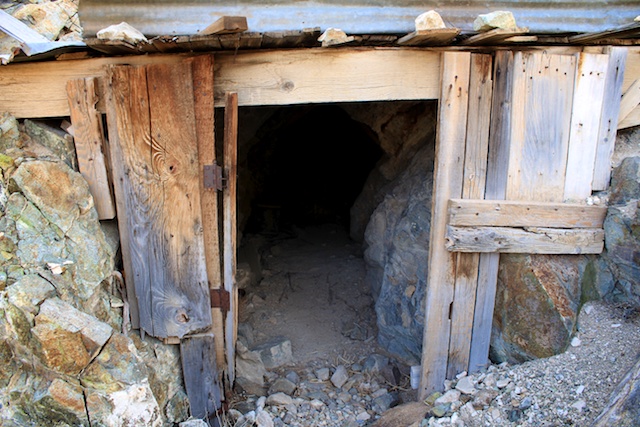 Settlers Cabin
After checking out the mine, you should explore the settler's cabin as well. It is amazingly well preserved and has a lot of history in it. You can see his bed, chair, and even visit the outhouse. Make sure to take good care of this area so others can see it as well. Here are some of my images from the cabin.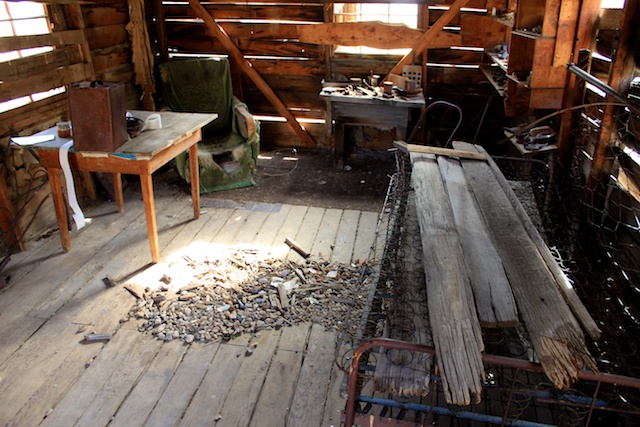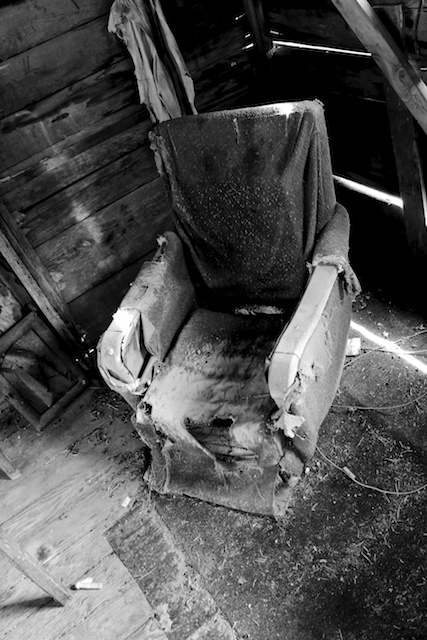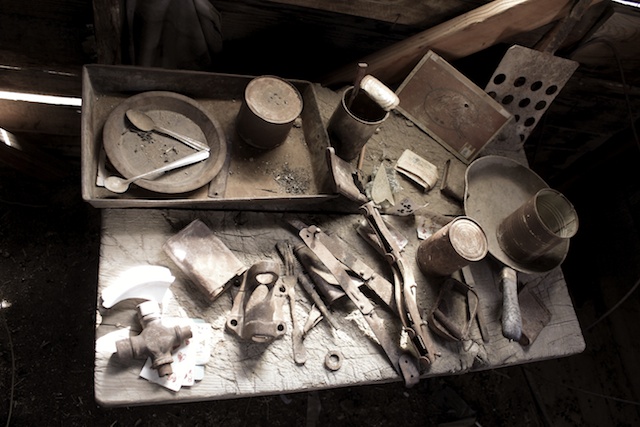 Here is a video from up where the old refinery used to be.
Remember, if you make your way out to this mine, make sure you honor how well it has been preserved by not moving or taking anything from the area. If you have a vehicle with four wheel drive, you should make your way out here. If not, you can always rent one. This type of thing is what makes Death Valley so fun, going out and exploring the trails off the beaten path and then stumbling upon a gem like this. Leave me a comment if you enjoyed it.