Spirit of Monterey Wax Museum on Cannery Row
A few weeks back, I spent some time trying to find unique, less commercial spots along Cannery Row, which led me to the Spirit of Monterey Wax Museum. Before you ask, yes, this is an animatronic wax museum, so it is relatively dated with today's modern technology. I, for one, like these types of things though, as they provide a unique way to learn about the history of the area through a medium that is not very common anymore and worth preserving. While it is not for everyone, it is a unique spot, and here is all the info.
Details
Cost: $10
Location: 700 Cannery Row, Monterey, California 93940
Information from my visit in 2017
The museum is located inside the Cannery Row building, right in the center. If you walk in from the street, you can't miss it as the booth to pay is right next to the stairs. I grabbed my ticket and headed down.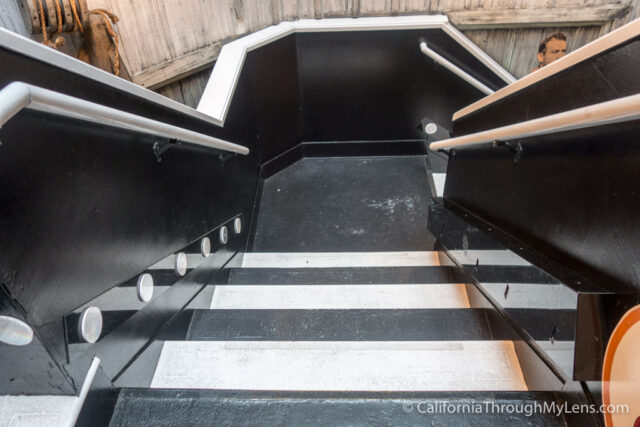 One of the most fun things about this museum is the piano stairs that you can "play" while you walk down into the museum. Essentially, each step on the stairs creates another tone, and I imagine this would be an entertaining spot for kids to interact with.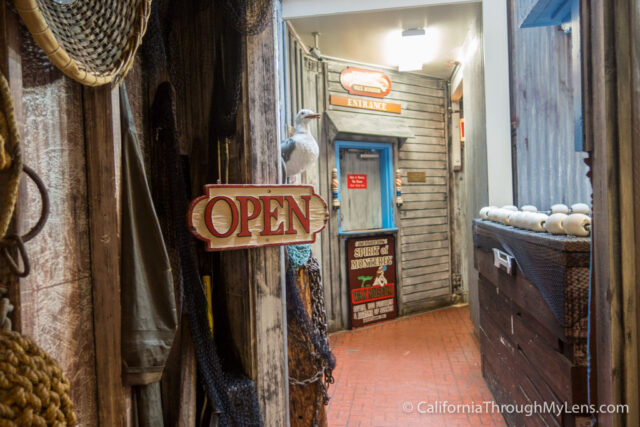 When you reach the bottom, you will start your time in the museum. There is a wax figure there to point you on, and you will begin to walk a track that takes you through the exhibits.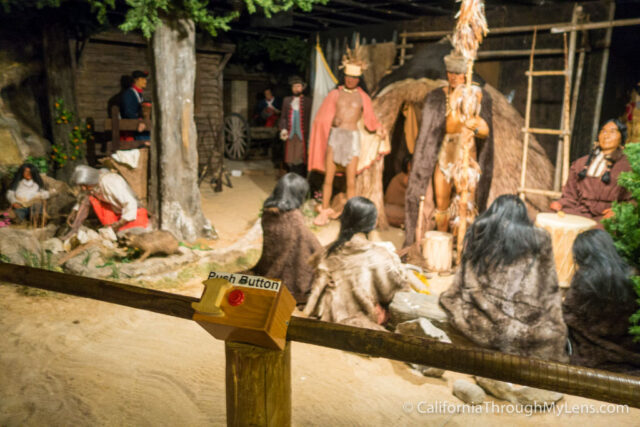 The exhibits are all activated by a button that you push when you want to hear about what the wax sculptures are depicting. Pressing the button starts an audio track and lights that direct you where to look. There are over 100 different wax sculptures here depicting more than 400 years of California history.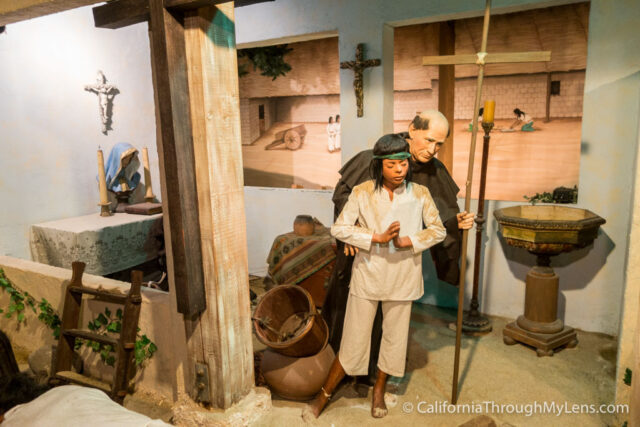 As I walked through the different sections, I heard about the Native Americans, pioneers, church leaders, John Steinbeck, and more.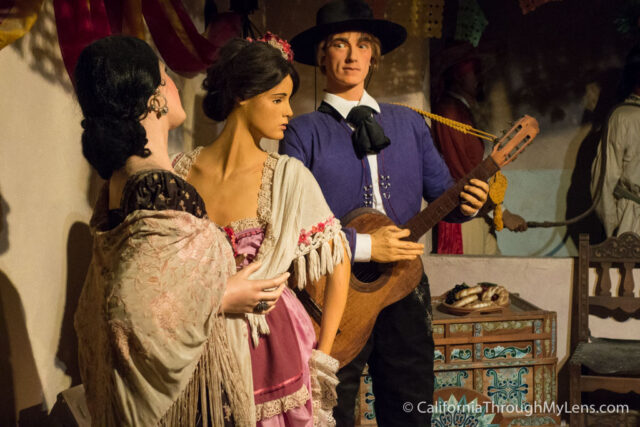 One of the best exhibits was one that talked about how they used to put bears and bulls in arenas to bet on the fighting. While this is pretty grotesque, it is not a part of California history I had ever heard of before, so I found it fascinating.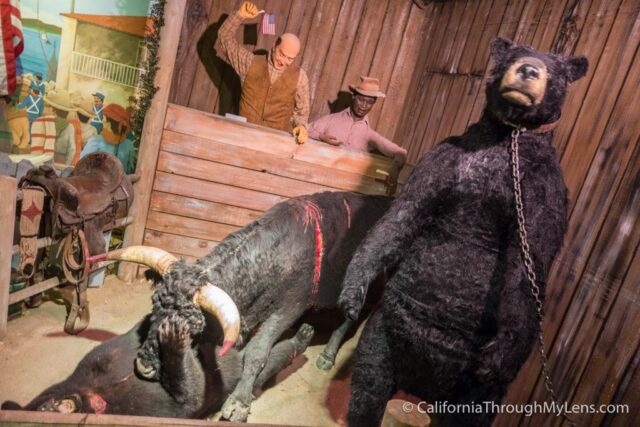 I appreciated the parts about John Steinbeck as well since I was spending a lot of time on Cannery Row, trying to learn more about his influence on the area, and it was interesting to hear more about him here.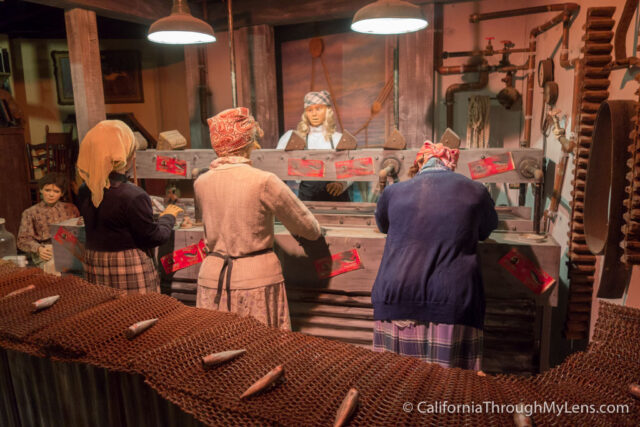 At the end of the exhibits, there is a room with fun props that you can use for unique Instagram photos, such as a life-size Elvis and a human-sized Cannery Row Brand sardine can that you can pretend like you are a sardine in.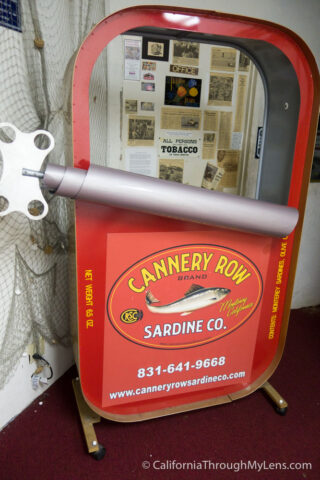 After exiting this area, you will make your way back up the piano stairs, which was again fun for a big kid like me, and leave the museum. All in all, this is an interesting way to learn about the area's history. It is not for everyone, but I enjoyed my time interacting with the wax sculptures. Check it out if you are looking for a unique stop along Cannery Row.