Harmony Borax Works: Borax Mining History of Death Valley
Harmony Borax Works is a short stop in Death Valley near Furnace Creek, which is the home of a lot of the mining history in the area. In about fifteen minutes, you can walk around and see the remains of a refinery and a twenty mule team wagon, as well as history on the area itself. It is worth checking out, read one for more information.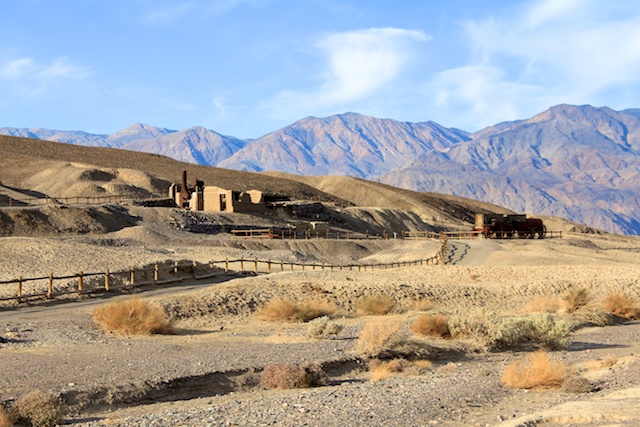 History of Harmony Borax Mining in Death Valley
"After the discovery of Borax deposits here by Aaron and Rosie Winters in 1881, business associates William Tell Coleman and Francis Marion Smith obtained claims to these deposits, subsequently opening the way for large-scale borax mining in Death Valley. The Harmony operation became famous through the use, from 1883 to 1889, of the major Twenty-mule teams and double wagons which hauled borax the long overland route to the closest railroad in Mojave, California. The business collapsed in 1889. "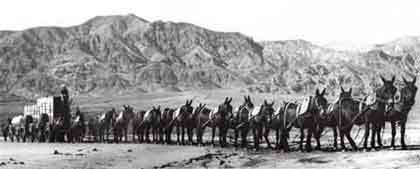 The above picture shows the twenty mule team in action, and the below picture shows an actual cart that was used in mining and transferring the borax from Death Valley to the Mojave by the twenty mule team.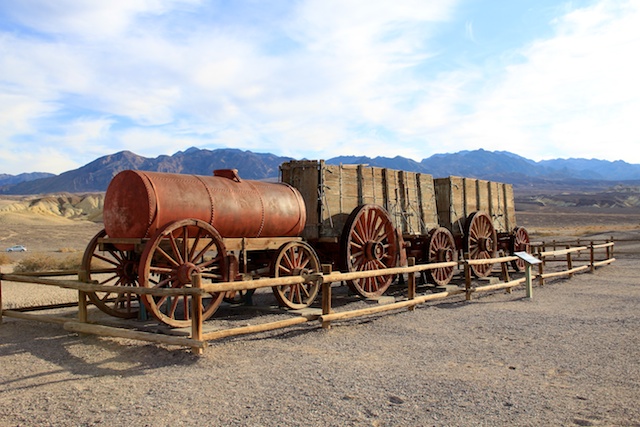 Getting There
Harmony Borax works is hard to miss as you head out from Furnace Creek heading north. After the campground and visitors center, you will see a sign for Harmony Borax Works that will lead to the left. There is a large dirt parking lot here.
The Displays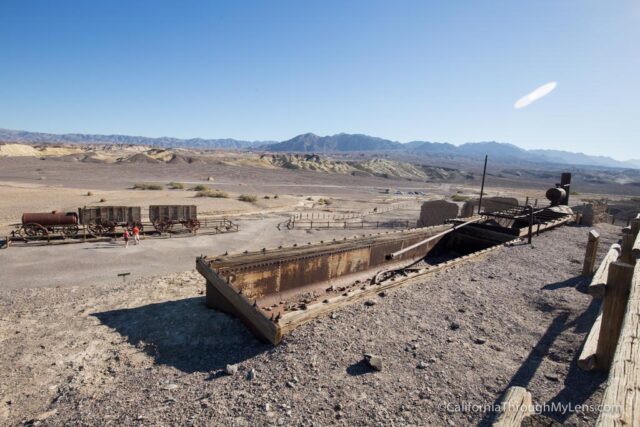 As you walk up the short path, you will pass the aforementioned twenty mule wagon first. From there, the trail bends around, and you head uphill to the refinery.
There are many plaques along the way that tell you about the operation here. Some of the old photos were surprising to me as this place was pretty big back in the day.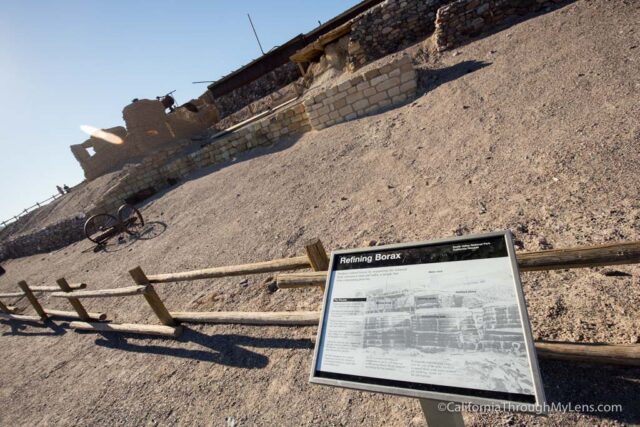 They even referred to borax as white gold, since it became such an important mineral during the period.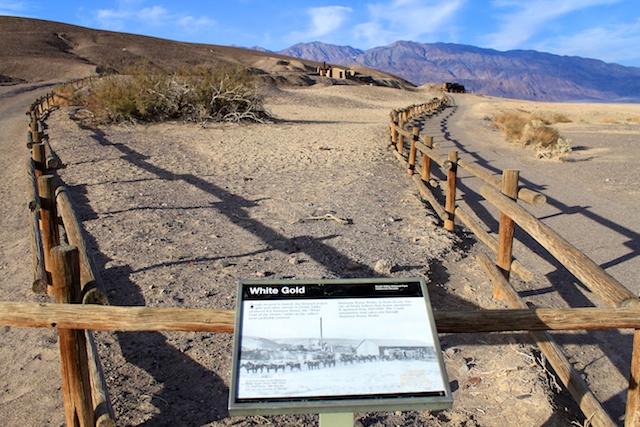 Looking out from the trail, you can see more ruins dotting the Death Valley landscape. I didn't go and see them myself, but it is pretty crazy to see it all preserved like this.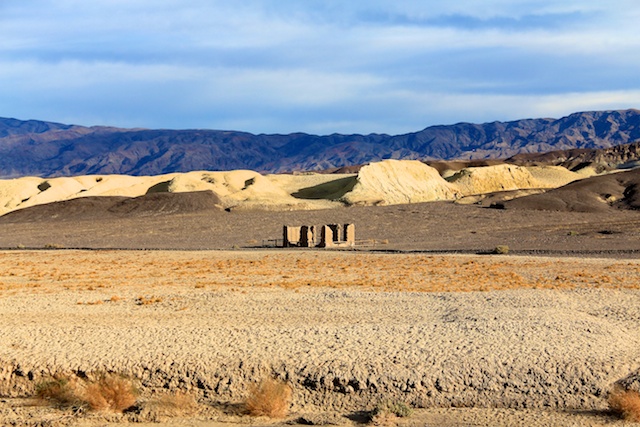 I enjoyed checking out this area and would recommend a quick stop here. It is located next to the campgrounds and the visitor center so it shouldn't take much time out of your trip. Get directions below if you want to go check it out and watch this video I made on how to spend 24 hours in Death Valley.
Video
https://www.youtube.com/watch?v=5QQ6O9M5BRw