Highway 99 Road Trip Stops: Parks, Food, Treehouses & Gardens
The long stretch of road between Bakersfield and Sacramento is not as sparse as Highway 5, but it still is one of those roads where people drive point A to point B as fast as possible. I have driven it so many times that I have found a lot of spots for both adventures and food. If you are looking to see a few new places on your next road trip then consider checking out a couple of my recommendations and providing your own in the comments. This guide is from south to north, starting in Bakersfield and ending in Red Bluff.
Details
424 miles long
Runs from Bakersfield to Red Bluff
Bakersfield
As the first main city on the guide, I usually am hungry when coming through here from Southern California. I have been to a lot of the city's restaurants, and there are quite a few good ones, here are my recommendations.
Lengthwise Brewery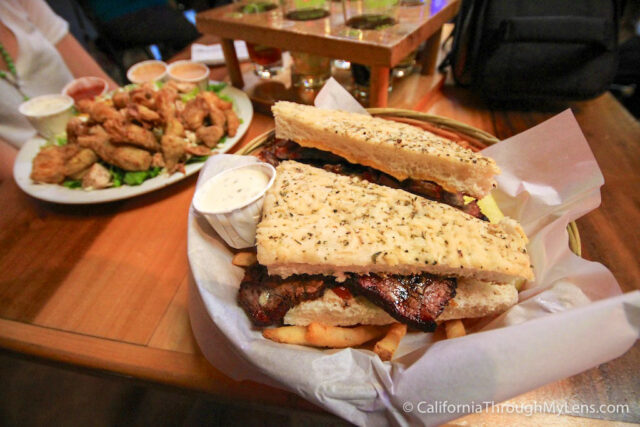 If you are a fan of beer, then Lengthwise Brewery is an excellent stop on your trip. They have an extensive collection of beers they brew on-site and a lot of upscale pub food that is better than you would expect it to be.
Location: 7700 District Blvd, Bakersfield, CA 93313
Moo Creamery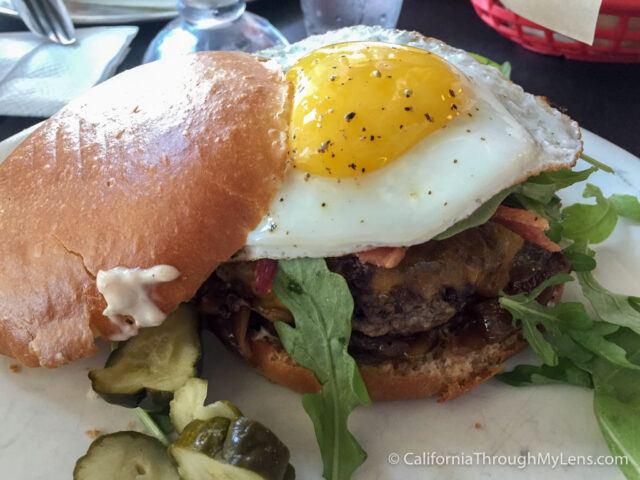 Moo Creamery is one of the most popular restaurants in the city, so know that it can be busy if you go during the lunch rush. They have a wide assortment of great milkshakes and crazy burgers to go with it. I like this restaurant a lot, and you can read more about it below.
Location: 4885 Truxtun Ave, Bakersfield, CA 93309
Salty's BBQ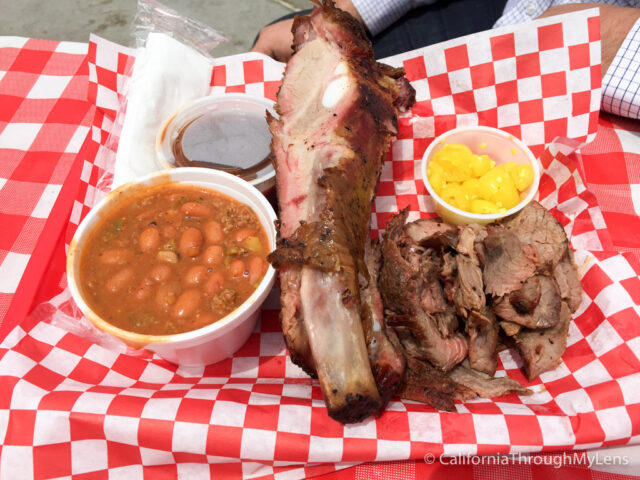 If I had to pick one spot for a quick meal, I would choose Salty's. This BBQ joint would be good in the heart of Los Angeles, so it is fantastic along Highway 99. It's a walk up to the counter type place, so it doesn't take too long to get your food, and the wait is worth it.
Two locations: 9425 Rosedale Highway, Bakersfield, California & 6801 White Lane, Bakersfield, CA
Kingsburg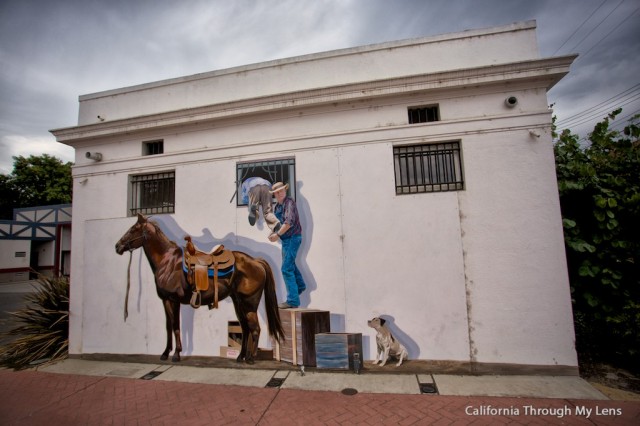 As the first spot on this list for a unique attraction, Kingsburg is a city that has been around for over a century. The town has a small, historic jail you can walk through, a water tower that is painted to look like a teapot and a cute downtown. It's a good spot to get out and stretch your legs on the drive.
Location: 1460 Marion St, Kingsburg, CA 93631
Sun-Maid Raisins Store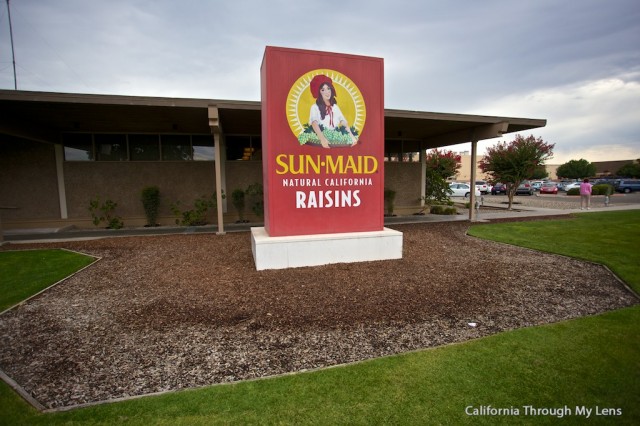 This is one of those spots that is a little strange, but that I thought was fun. The processing plant for the SunMaid Raisin company has a full store with lots of samples, ranging from their raisins to their candies. They also have the world's largest raisin box, so I mean it is worth the trip just for that, right?
Location: 13525 S Bethel Ave, Kingsburg, CA 93631
Bravo Farms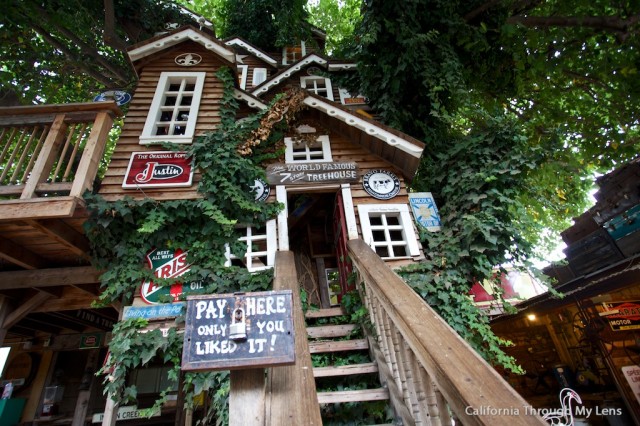 Both the 5 Freeway and Highway 99 have a Bravo Farms on them, and both are fantastic places to stop with the whole family. This one has all sorts of antiques you can purchase, animals you can feed, and a seven-story treehouse you can climb. It is somewhere you can easily explore for an hour. I like stopping here if I don't need to get to my destination too fast, as there is a lot to see.
Location: 36005 6th St, Traver, CA 93673
Colonel Allensworth State Park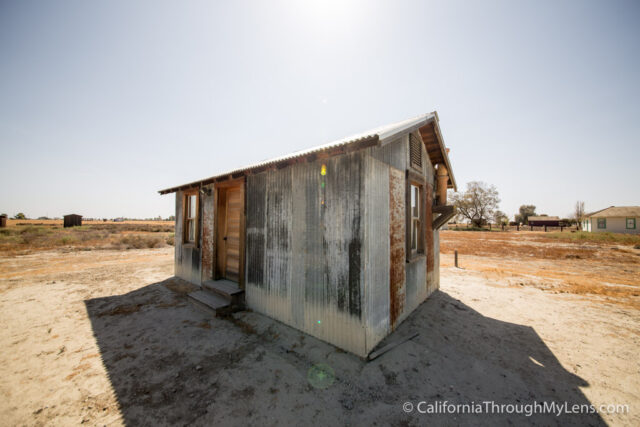 This state park is pretty far off the highway (about 20 miles), but it has a unique history that makes it an interesting stop. It was a town created by a seasoned African-American colonel who designed it to be an African-American only town at the turn of the century. It lasted for a while before the water situation made it hard for the city to continue. Now it is a park that preserves the houses and history.
Location: 4011 Grant Dr, Earlimart, CA 93219
Fresno Underground Gardens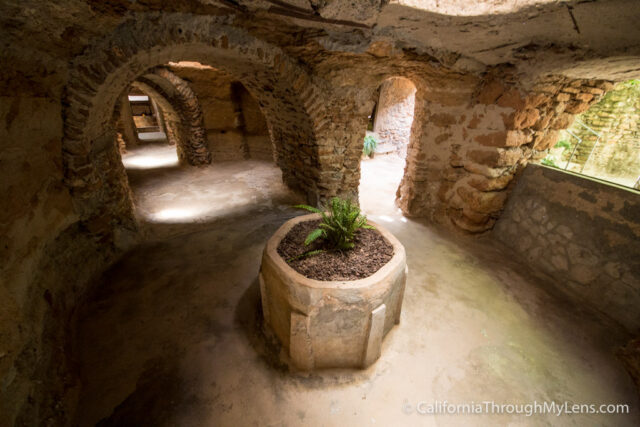 The Underground Gardens are the best stop in all of Fresno, in my opinion. Essentially the gardens were created by one man who envisioned an awesome place for Fresno residents to escape underground when it was hot. It never actually became that, but it did become a garden where he grew all sorts of fruit, some that he even grafted together. You can still tour the vast underground labyrinths that he created to this day, read more about it here.
Location: 5021 W Shaw Ave, Fresno, CA 93722
Dog House Grill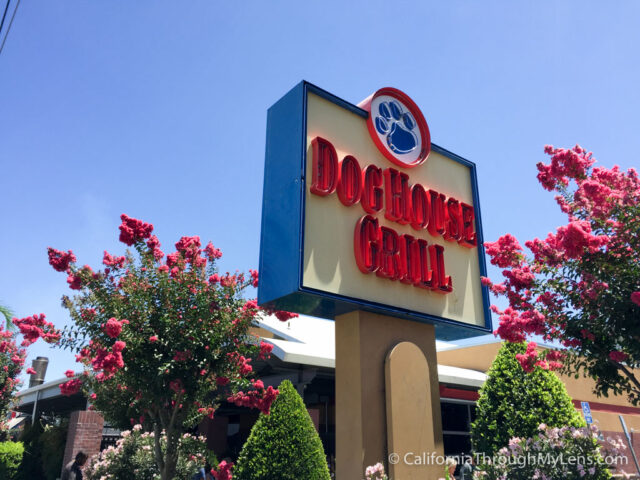 Dog House Grill is a great road trip food stop in Fresno. It is a little way off Highway 99, but it has good food and a fun atmosphere.
Location: 2789 E Shaw Ave, Fresno, CA 93710
Merced Snow Tea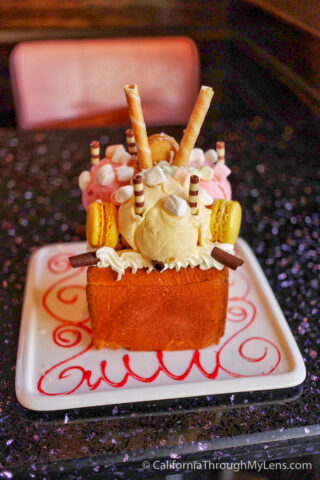 If you want some food that you can Instagram (just being honest, you know you do it), then be sure to check out Snow Tea in Merced. This spot serves these crazy toast mountain concoctions, some with fruit and some with French macaroons on them. It's like a makeshift toast box with grilled honey toast inside and ice cream/candy on top. Do note that it takes 30 minutes to make this, so call ahead if you want to walk in and eat one right away.
Location: 1794 W Olive Ave, Merced, CA 95348
Flip's Burgers in Stockton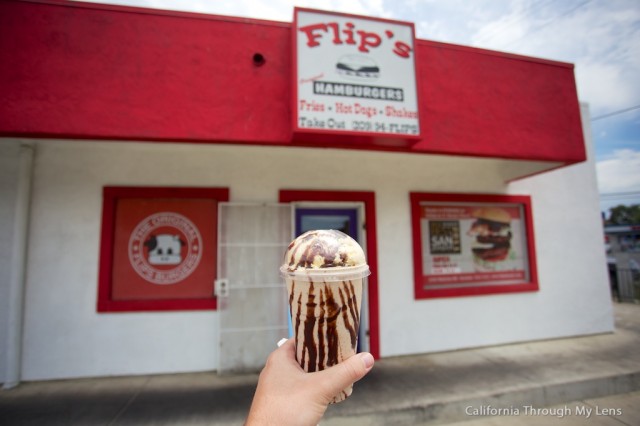 This fun, drive-thru burger joint in Stockton has its share of awesome, greasy burgers. I always love stopping by to get fried mushrooms and a banana Nutella milkshake. Yep, banana Nutella, what more do you need to know?
Location: 2503 Waterloo Rd, Stockton, CA 95205
Lodi and Elk Grove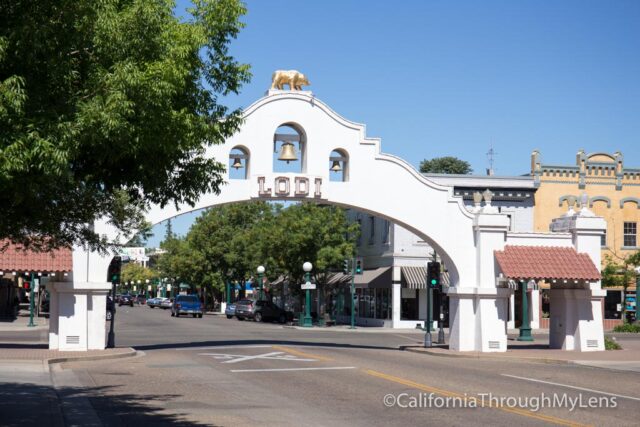 Lodi is full of fun spots to explore, good wine to drink, and lots of outdoor activities. Here is a post I wrote on how to spend a weekend in Lodi.
Sacramento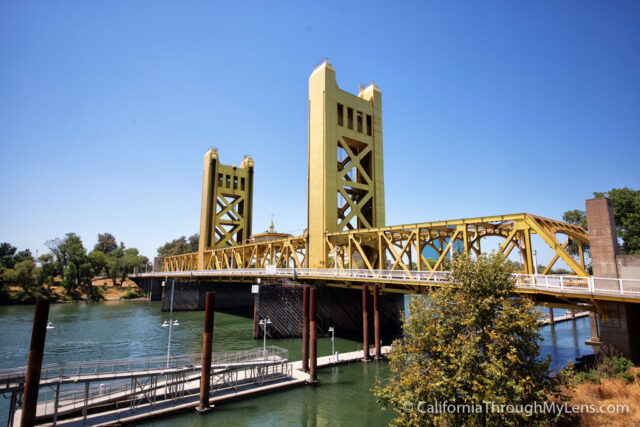 Of course, it is too hard to tell you what to do in Sacramento in this post, so head over here where I have all of my favorite Sacramento recommendations.
Oroville
Lantrip's Ashtray Museum
While I haven't been to this museum myself because it was closed the few times I have driven by, it has over 10,000 ashtrays. Yes, it is not for everyone, but I can't wait to visit it finally!
Location: 1931 Arlin Rhine Memorial Drive, Oroville, CA
Phantom Falls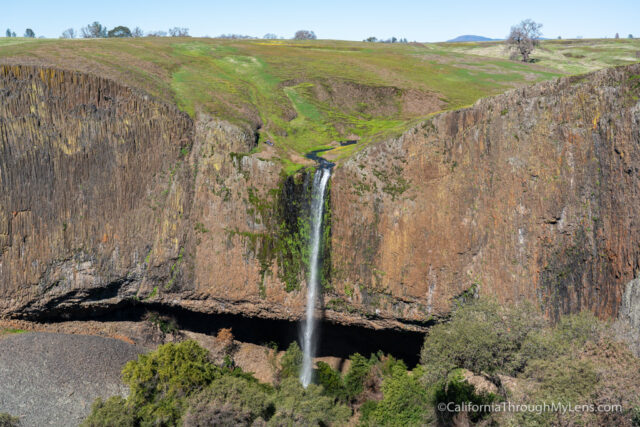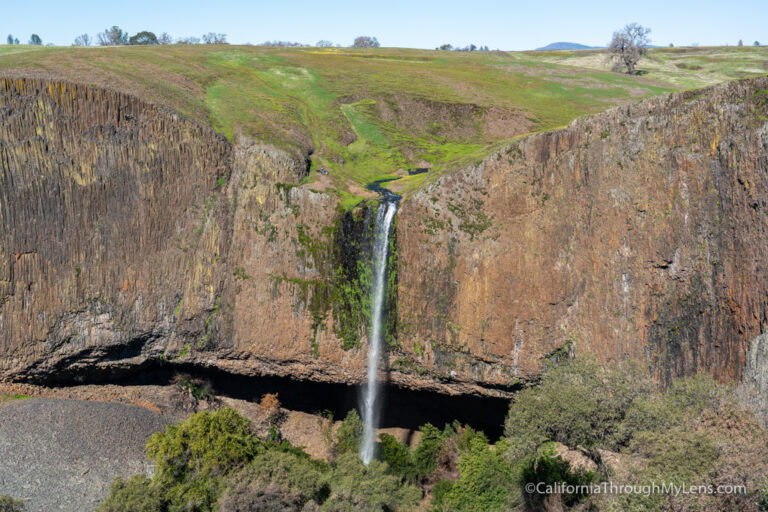 Phantom Falls is a beautiful Northern California waterfall that requires a 4 mile hike to get to it. It only flows in the spring after a lot of rain though, so don't go any other time of year and expect to see water.
Location: Table Mountain Ecological Reserve, Oroville, CA
Feather Falls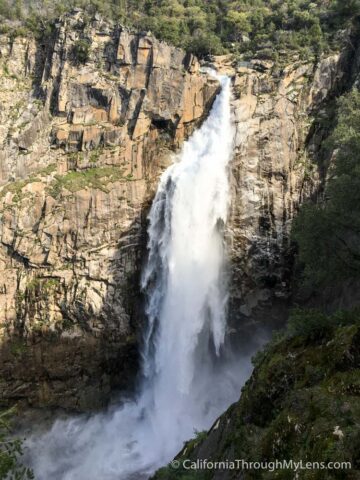 This area is a decent way off Highway 99, but it is one of the better waterfalls in Northern California. When it is flowing strong, it is a sight to behold at over 410′ feet tall. A 9.5-mile hike accesses the falls, and it is amazing if you have the time to do it.
Chico
Bidwell Mansion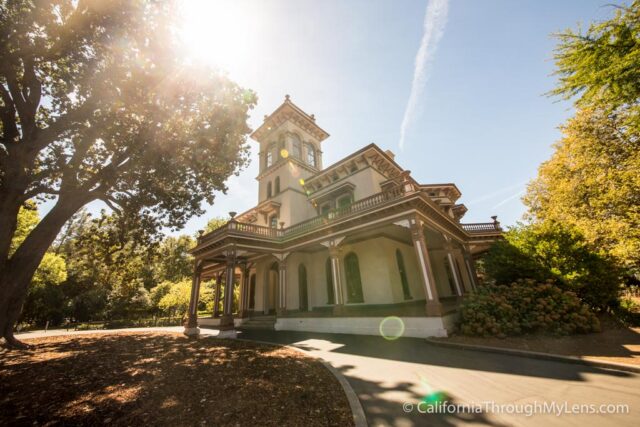 In downtown Chico, you can tour an old historic mansion from the 1800s. This is a paid tour, and it takes about an hour, but it is a great way to understand more about this area and the people that helped form it.
Location: 507 Esplanade, Chico, CA 95926
Honey Run Bridge (Destroyed in 2018 fire)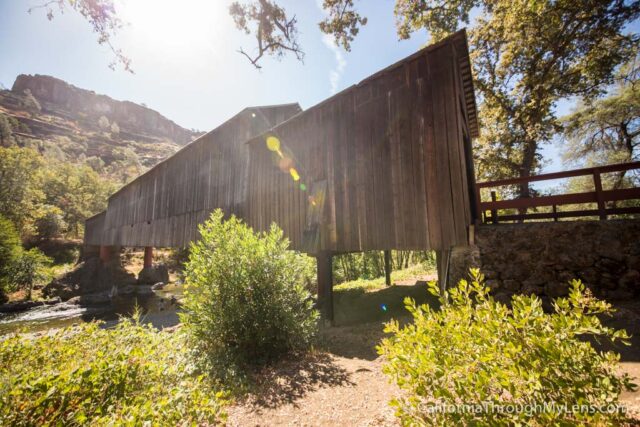 Before you get into the city of Chico, you should take a short detour and head up to this amazing covered bridge. I love bridges, and I have even written about my favorite ones here, so this is something I recommend you see. You can't drive-thru it anymore, but you can walk into it and take pictures below as well.
Location: 1670 Honey Run Rd, Chico, CA 95928
Sierra Nevada Brewery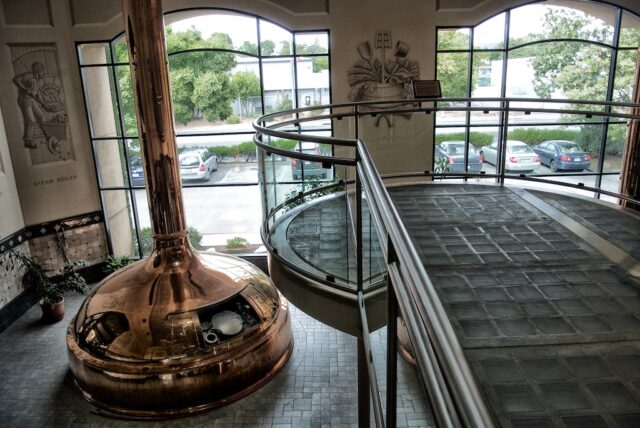 As one of the largest craft breweries in the entire United States, Sierra Nevada is a must stop for beer lovers. The brewery has a full restaurant, tour (call ahead to get on one), and a company store. Even if you are not a beer drinker, it is still a fun spot to see with its picturesque copper vats.
Location: 1075 E 20th St, Chico, CA 95928
National Yo-Yo Museum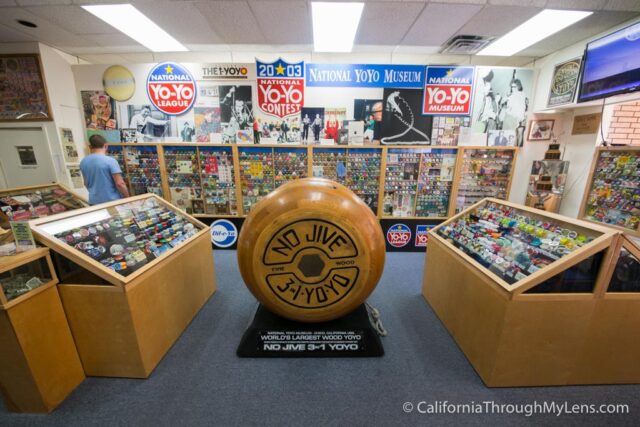 This small little room in the back of a store called "Bird in Hand" is the official National Yo-Yo Museum. It has all sorts of famous yo-yos from the history of the "sport," as well as videos playing showing all of the crazy tricks people can do on their yo-yos. I found it to be a fun, quick stop, and I was impressed with the talent of these people.
Location: 320 Broadway St, Chico, CA 95928
Red Bluff
Red Bluff is the end of Highway 99. I have been to Red Bluff a few times, and it is a charming little town, but I do not have any recommendations for it. If you head up to Redding, be sure to stop at the Sundial Bridge though.
So there you have it, my guide for some of the best stops along Highway 99. Let me know what I left off in the comments.