Phantom Falls Hike in North Table Mountain Ecological Reserve
Phantom Falls is a seasonal waterfall in Oroville, California, that is incredibly unique in the way the small creek feeds an impressive and tall waterfall. Plus, Phantom Falls is one of three waterfalls you can see on the hike, meaning you have the recipe for a pretty amazing adventure. Do note that this waterfall is seasonal so it needs a good rain to flow and won't be flowing most of the year. Also, note that the hike has no signs or markers, so I recommend downloading a trail map so you don't get lost. Here is all the information.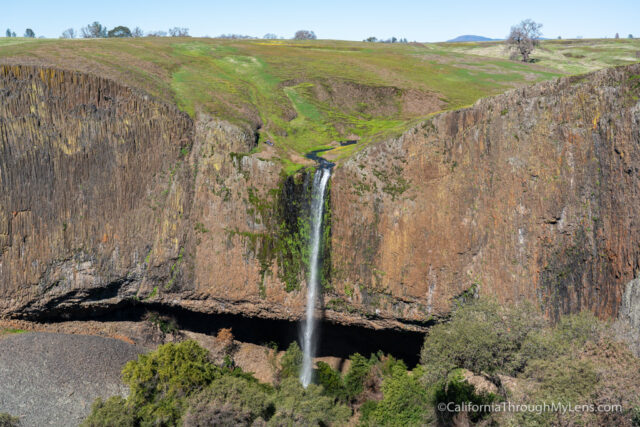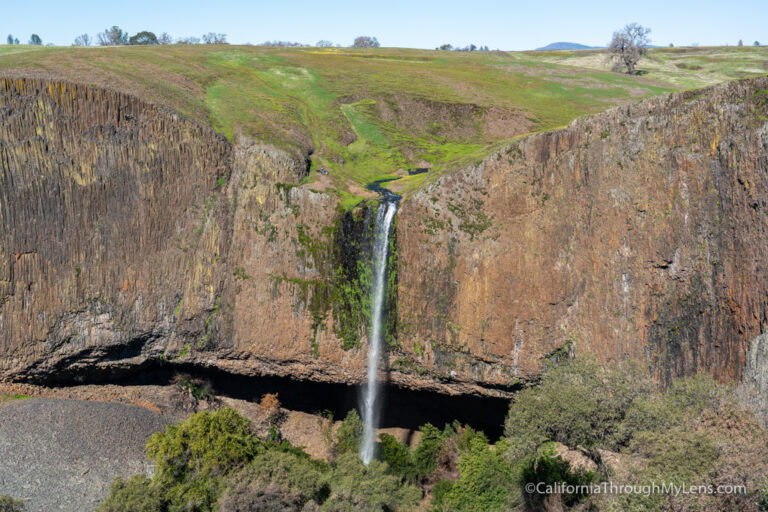 Details
5.5 miles round trip
250 feet of elevation
Part of North Table Mountain Ecological Reserve
Need to get a CDFW Lands Pass online here
I visited this waterfall in 2019
Read about all of my favorite California waterfalls here
Getting There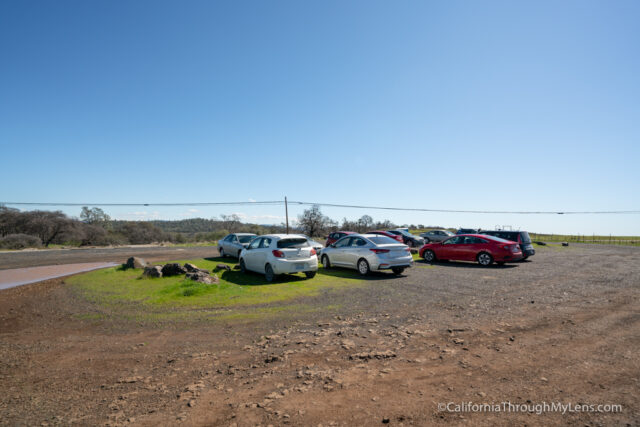 If you put "Phantom Falls" into Google Maps, it will probably take you to the wrong place. The parking area for the falls is near 2488 Cherokee Road, which is on the east side of Phantom Falls, and it is about 8 miles out of the town of Oroville.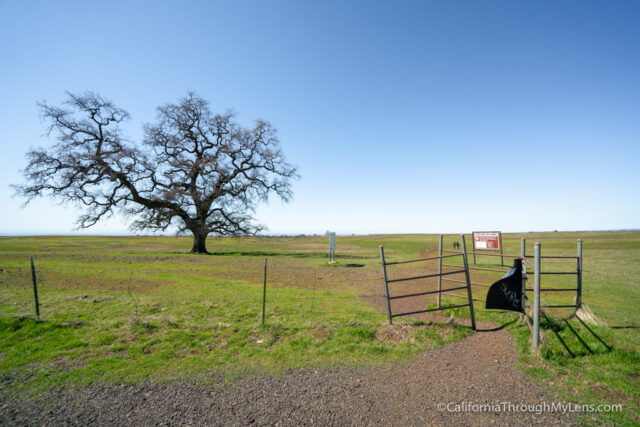 When you get to the parking area, you will see a whole bunch of portapotties and then a dirt lot to park in.
The Trail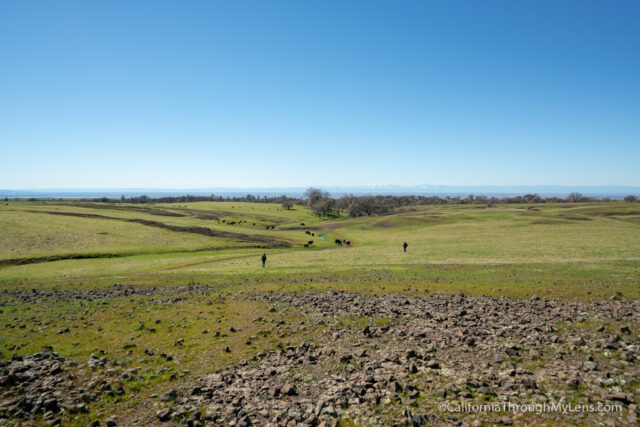 From here, you will walk through the fence and be in a wide-open cow pasture with no markings and no shade. Be sure to note that if going in the summer, but again there will be no waterfall in the summer.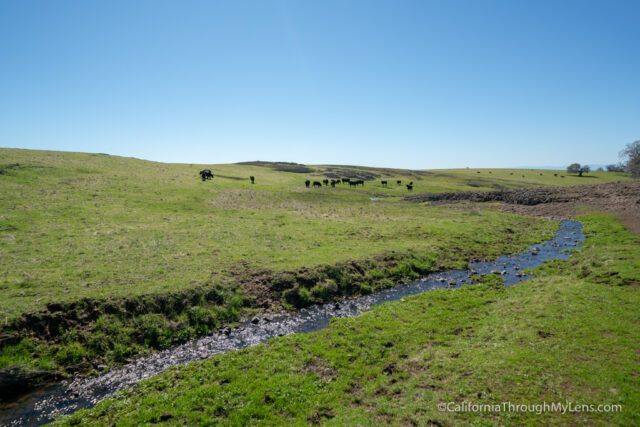 The trail is easy to follow if you have a GPS (All Trails download works well) as there was a relatively worn path you could follow. That being said, I would not recommend doing it without a GPS track as it is very easy to go off trail, and with no real markers on the landscape, it is hard to know exactly where you are.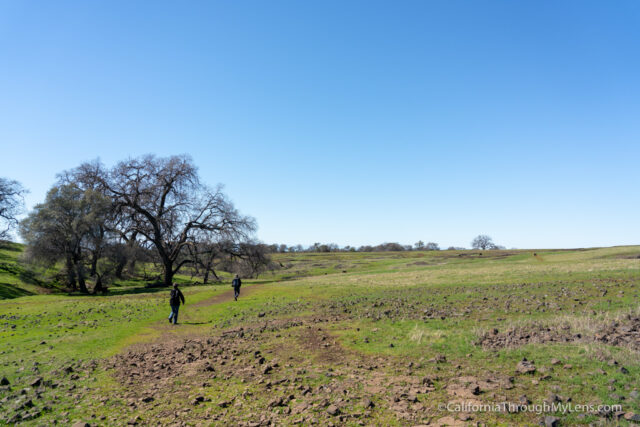 The trail is pretty flat most of the way, with some rolling hills every once in a while to add a little fun to the path.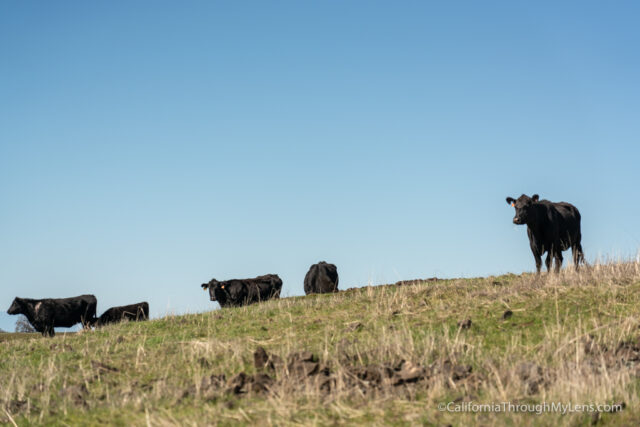 There were tons of cows all along the trail when I went, but if they saw me coming, they tended to move before I was even very close. There is a lot of cow poop though, so watch out for that.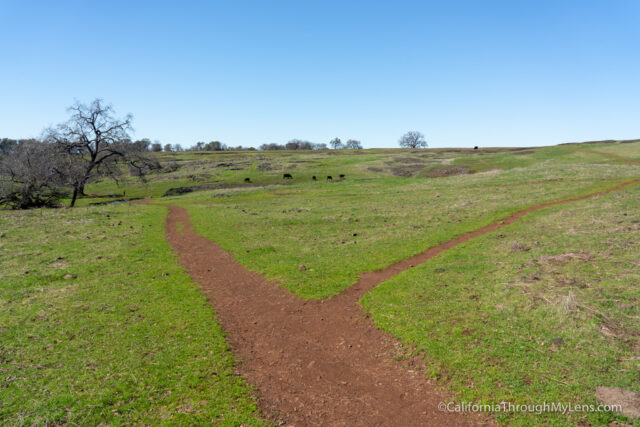 With the All Trails GPX downloaded to my phone, it was a relatively uneventful hike, and I only passed a few other people as I walked along. There were a half dozen or so stream crossings and a lot of mud though, so wear shoes that can get dirty. Also, at the split in the road, I went to the right (again, I would recommend having the GPS track to follow though).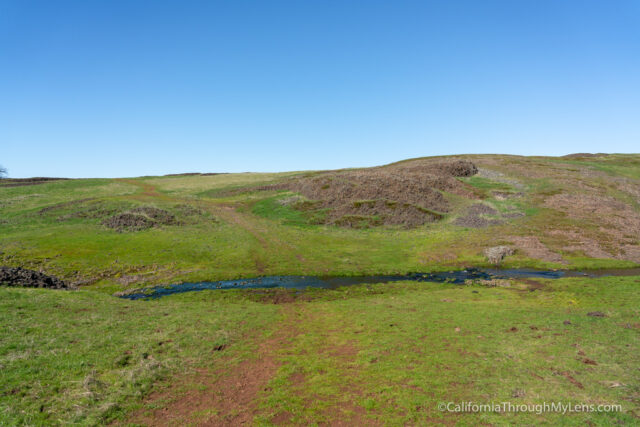 After about a mile and a half, I made it to the first waterfall. I didn't even realize I was passing a waterfall because it was such a small stream, but on the way back, I walked around to a rock that let me view it, and it was a lovely little waterfall.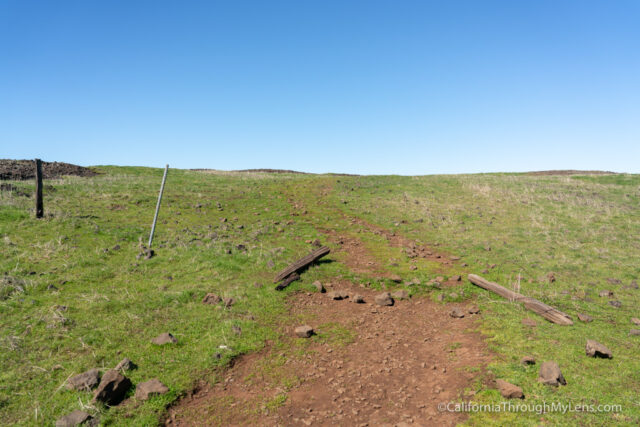 From there, the trail crossed a barb wire fence. This was the only way to continue on the trail, and the people I saw told me that is how you go (as did the All Trails map), but I am not sure if this is private property or not. It was only a 5 minute walk before you exited the fenced area, and on the other side, the fence was pretty much entirely on the ground.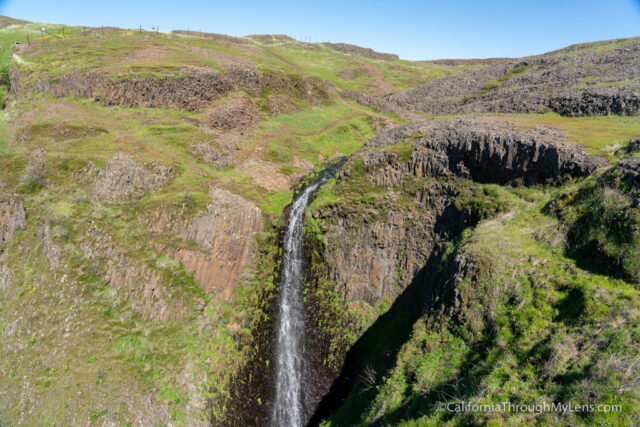 From here, you are basically at the next waterfall, which is Lower Phantom Falls and which is impressive as it has about a 30-40 foot drop.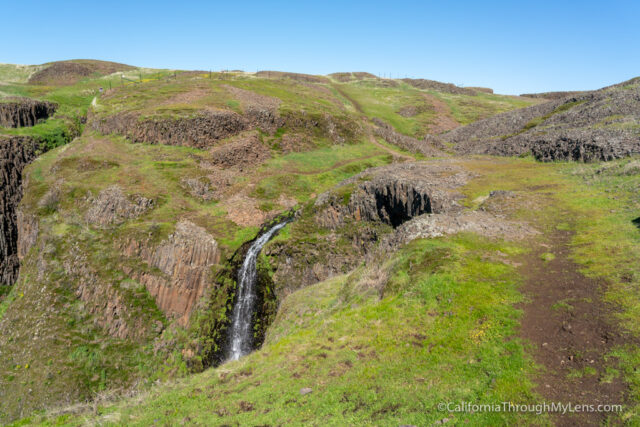 There is a rock you can walk to that you can view it from before you cross the stream.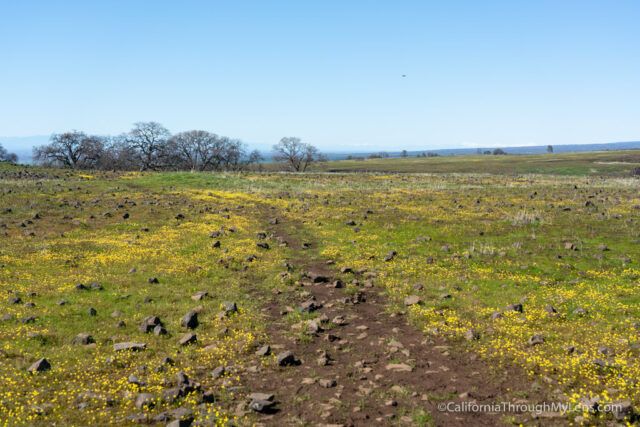 After crossing the stream and climbing the small hill, you can walk to the edge and look down into the valley where Phantom Falls is.
Phantom Falls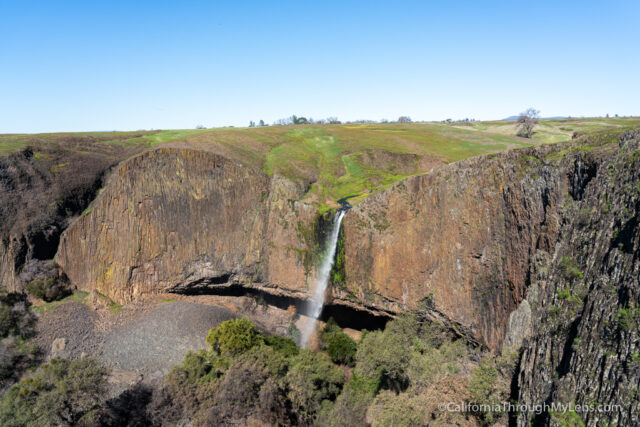 This is an incredibly impressive view as the waterfall is a beautiful feature with the unique rocks making up the canyon walls.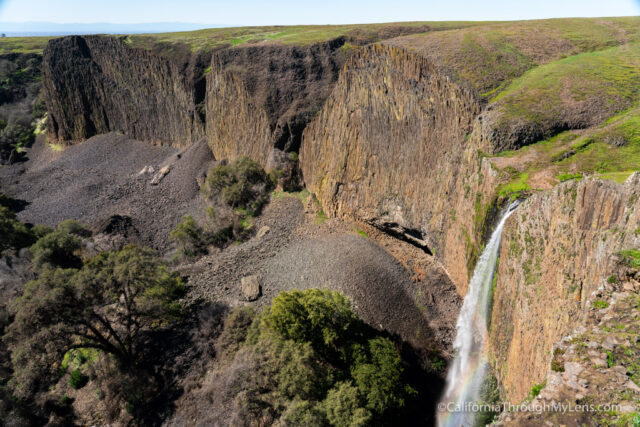 I hung out here for a while, just taking it in before I decided to walk along the ridge and look for a few more views.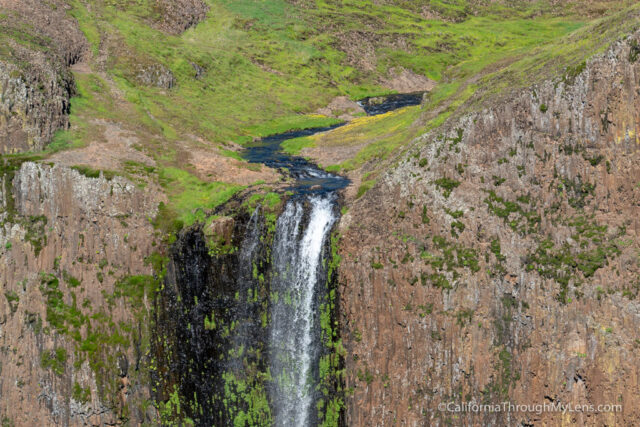 I would recommend doing this as there were so many remarkable ways to look down on Phantom Falls.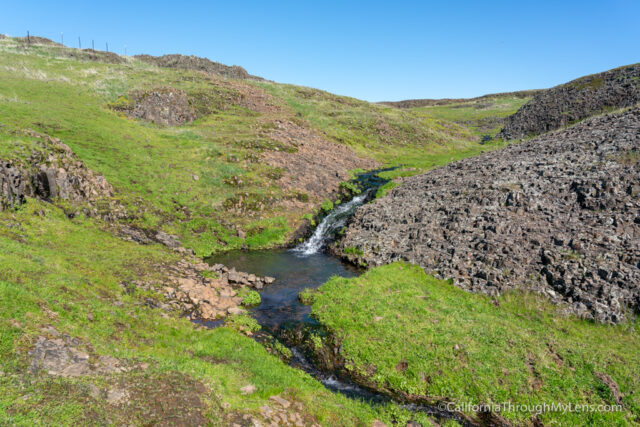 I walked to where the creek fed the falls, and it's crazy how little amount of water was making this waterfall.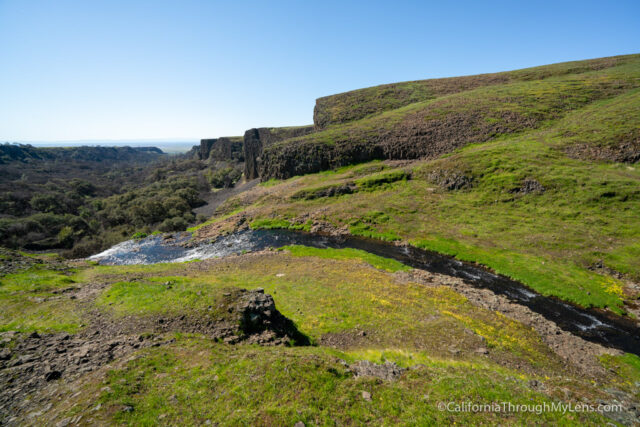 I walked around a little more to get a few more angles before starting the walk back to the car.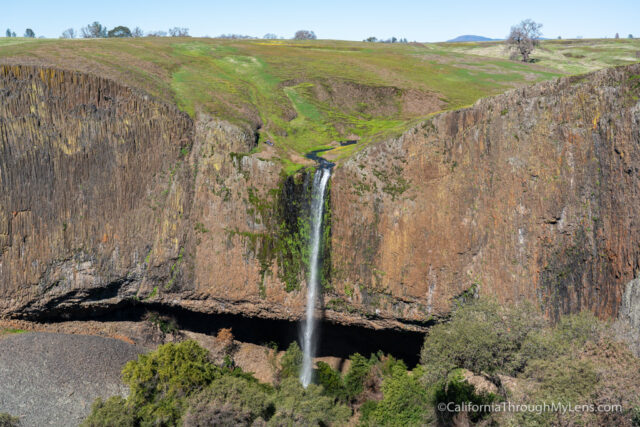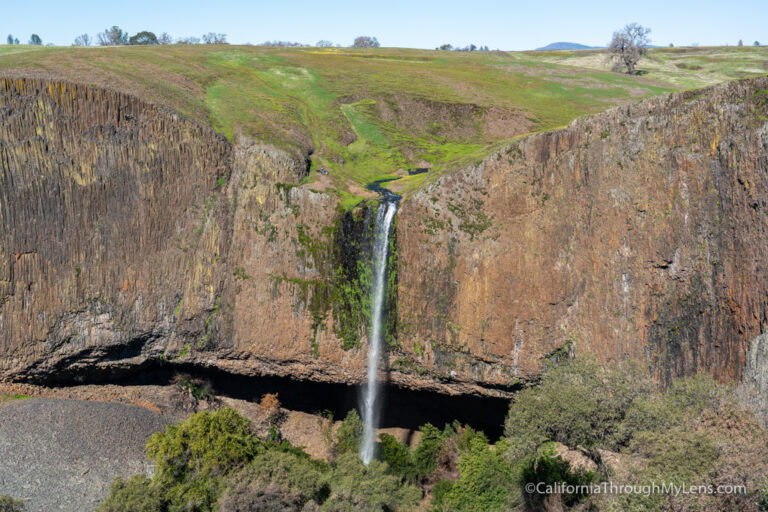 A few people have asked me if you can get down to the base. I didn't try to do this myself, and I would say that there didn't look like a very safe way to do so, but let me know if you know anything about that in the comments.
Here is a video I made of my time at the falls.
If you get a chance to hike to the waterfall when it is flowing, do it. It is an amazing spot to check out and a beautiful waterfall. let me know what you think in the comments.