Hotel Azure in South Lake Tahoe
Disclosure: This stay was provided free of charge; all opinions are my own.
South Lake Tahoe has no shortage of hotels to choose from when you visit. For me though, I like the places that feel more quaint over the large casino hotels. You will usually find me at a place like Hotel Azure or The Landing Resort when I visit South Lake Tahoe. Hotel Azure is a fantastic spot for families as it has large open rooms, is close to many of the downtown restaurants, and is right across the street from the water. I only stayed one night, but I could easily see myself staying again. Here is all the information so you can check it out as well.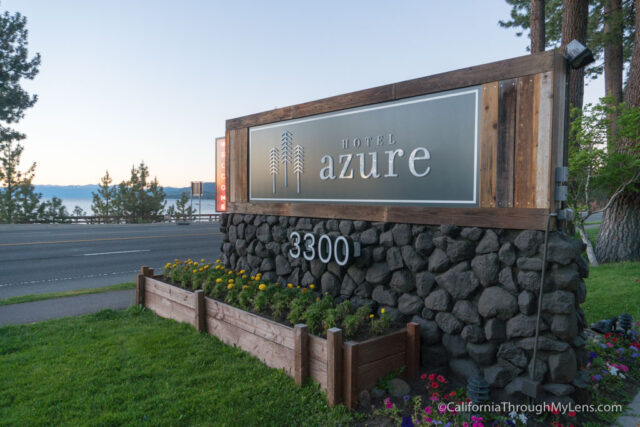 Details
Amenities: Bikes to check out, two spas, pool, workout room, and game room.
This information is from my visit in 2017
Read more about South Lake Tahoe here
Getting There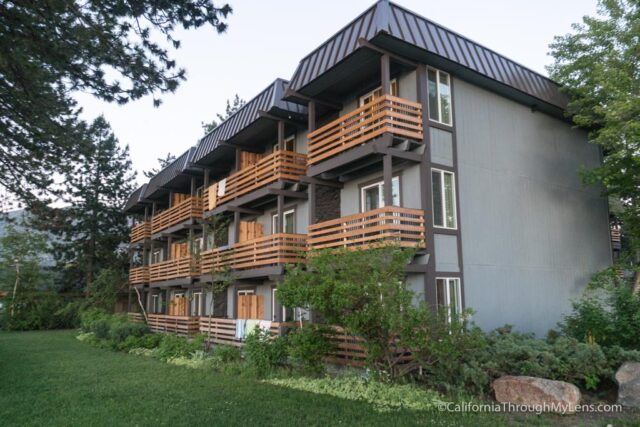 Hotel Azure is located south of Heavenly Village on Highway 50. It is right before the bend in the road on the left-hand side (if you are heading south). There is a large parking lot with lots of spaces that you can use as a guest.
The Hotel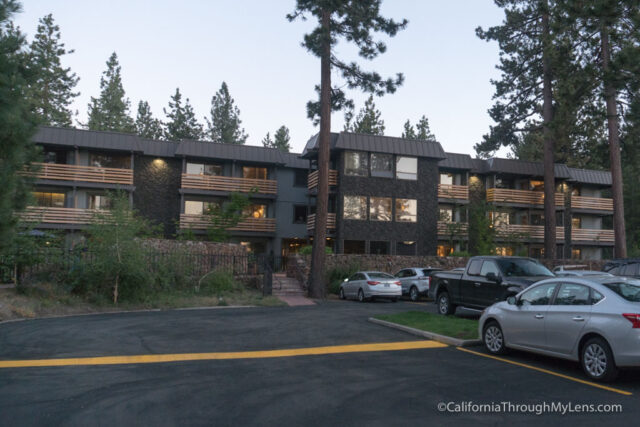 Hotel Azure just recently completed a major renovation and rebrand in early 2017, and it shows with the newly redone facade and beautiful rooms. Checking into the hotel was a pleasant experience with multiple people working at the front desk.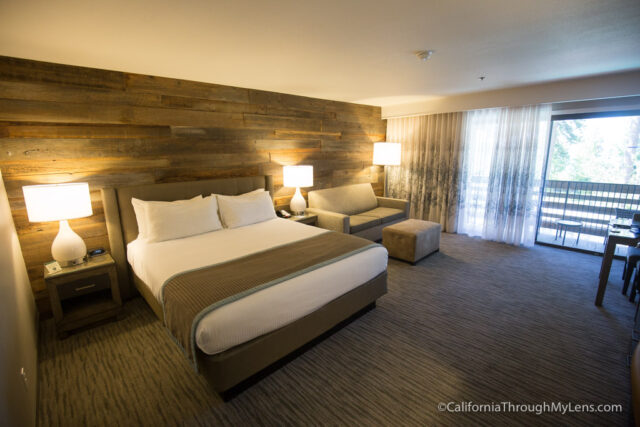 Our room was in a fantastic location on the third floor, and it looked down on the pool and the lake in the distance from the large balcony.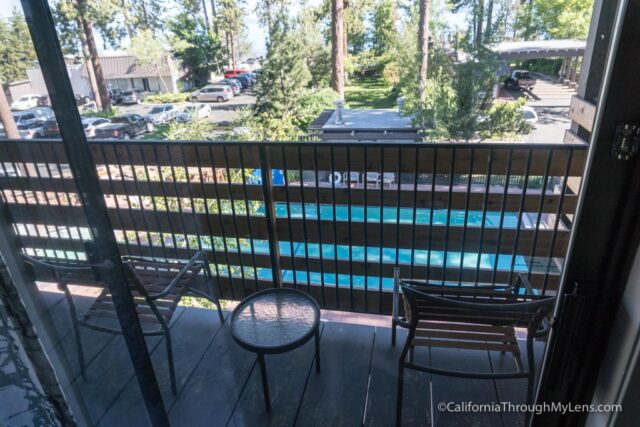 The bedroom was massive with a king size bed, small couch, and flat screen TV. I always appreciate it when hotel rooms are large like this as it feels like you have more room to relax.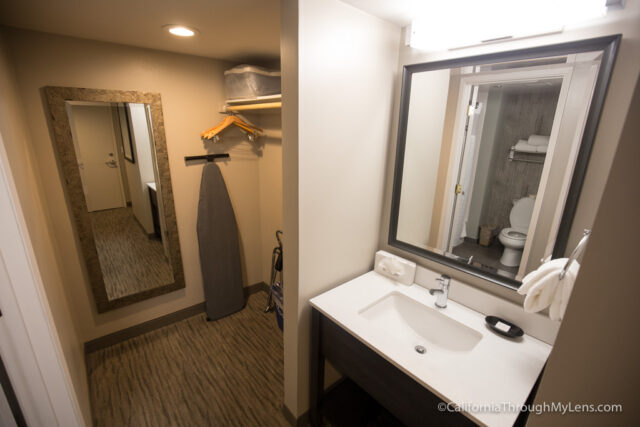 The bathroom was renovated as well, with a second sink outside of the bathroom and a walk-in closet next to it.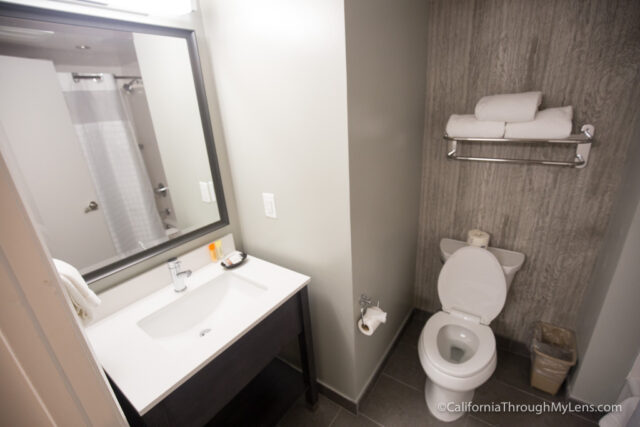 We didn't spend much time in the room though, as the hotel has some great amenities like the dual spa and pool.
There is also a game room with air hockey and pool tables next to the fitness center.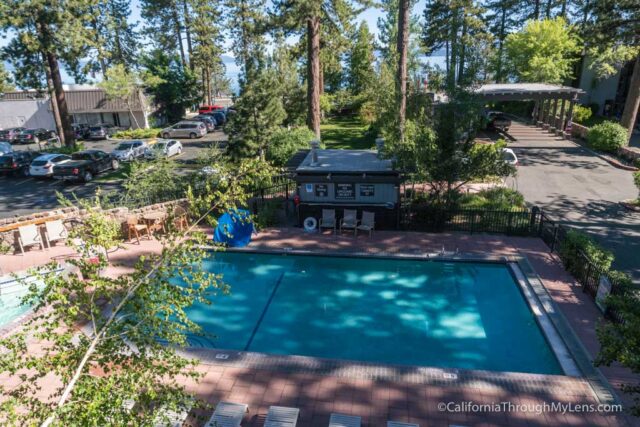 The lobby provides bikes that you can check out, which is excellent as it is right across the street from a bike path and right next to some restaurants you can bike to for food. My favorites are:
MacDuffs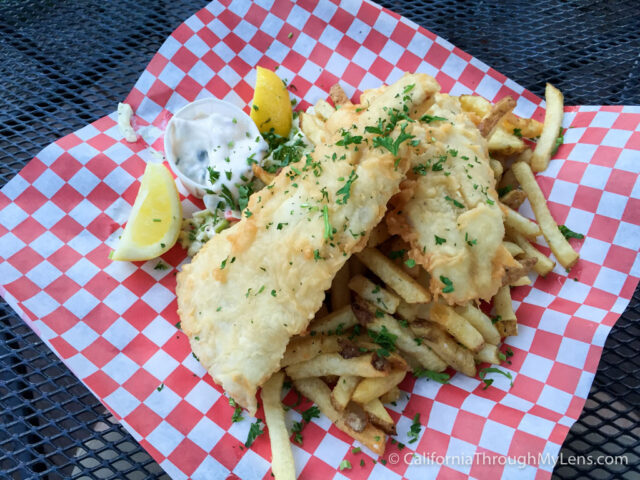 One of my favorite spots in Lake Tahoe, get the fish and chips and the bread pudding.
Sprouts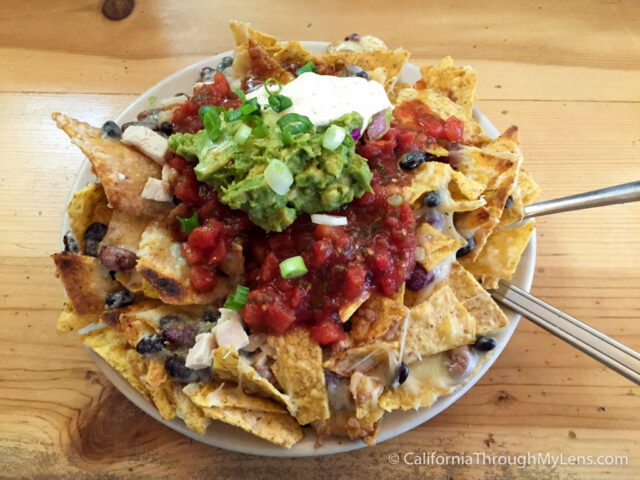 A great spot for vegetarians and meat-eaters alike. I recommend the nachos.
Bear Beach Cafe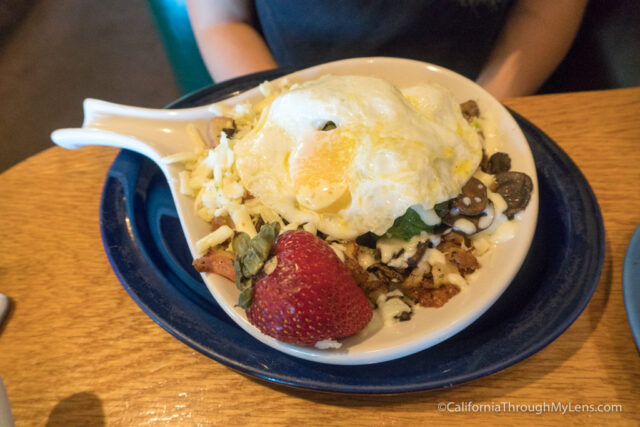 Basically attached to the hotel, this diner is a good place for breakfast; the muffins are especially good.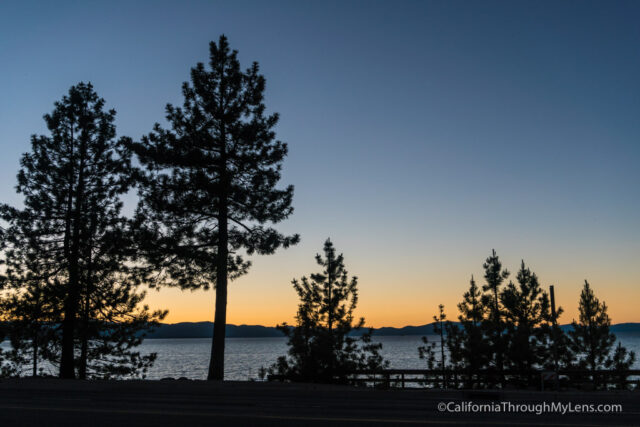 As you can see, this is a fun place to stay in Lake Tahoe, especially for families. Let me know what you think in the comments and check out my other South Lake Tahoe recommendations here.