13 Things to do in Santa Cruz
Santa Cruz is a coastal California city right on the northern part of Monterey Bay. The city has been a popular place for arts and pop culture for decades and has a fun, relaxed vibe for a weekend of exploring. I have spent a lot of time here and love the history of the boardwalk and the close vicinity to the redwoods. Here are all of my favorite spots and let me know what I left off in the comments. You can see my full Santa Cruz city guide here as well.
Video
Here is a video of all these recommendations.
Santa Cruz Boardwalk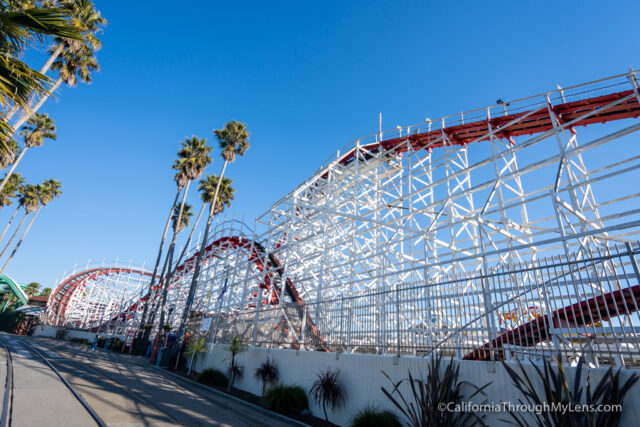 The Santa Cruz Boardwalk is the top attraction in the city of Santa Cruz. The boardwalk is California's oldest amusement park, which opened in 1907. It is still going strong, with summer weekends packed with people enjoying the weather and rides. The Giant Dipper is an especially amazing piece of history, as the wooden roller coaster has been running since 1924 and is a blast to ride. It is a fun stop in Santa Cruz for the whole family.
Santa Cruz Wharf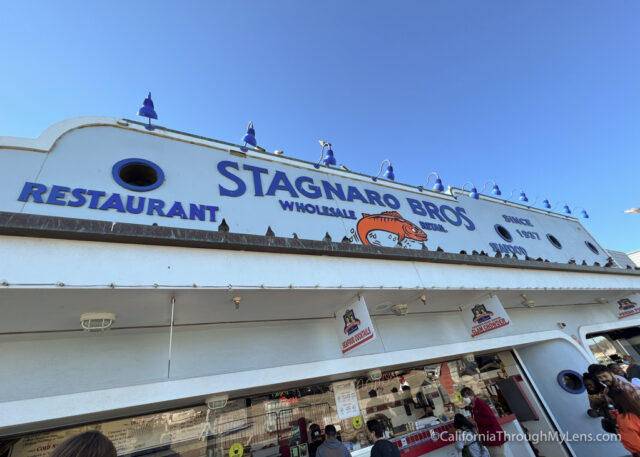 Next to the boardwalk, the Sant Cruz Wharf is a large pier built in 1914 that is drivable and has multiple restaurants. The pier is fun to explore, with great views looking back at the boardwalk and over towards Lighthouse Point. My favorite spot to eat on the wharf is Stagnaro Bros Seafood. I recommend getting the clam chowder and the fish tacos there. Plus, they have a fish market if you want to pick something up.
West Cliff Drive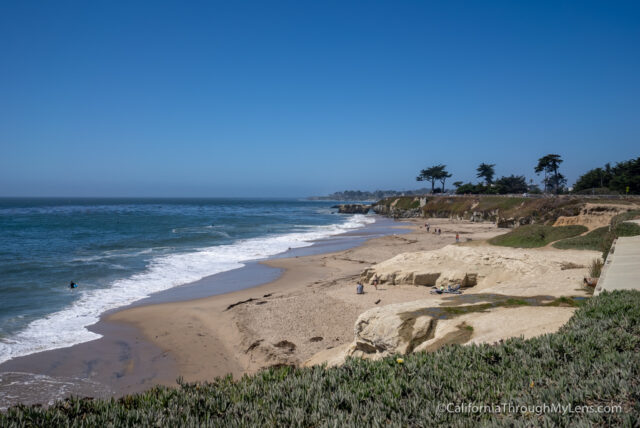 Next up, head over to West Cliff Drive and take the scenic drive along the city's western portion. While there, stop at Lighthouse Point and check out the surfing museum if it is open. This is also a great area for a pleasant coastal stroll, the beach, or watching the surfers out past the point. It can be hard to find parking, but it is an excellent spot for a summer day.
Natural Bridges State Beach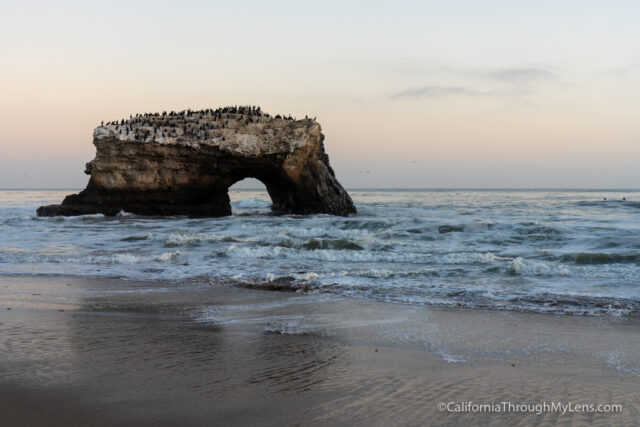 At the end of West Cliff Drive, you will reach Natural Bridges State Beach, one of the most picturesque views in Santa Cruz. This beach is stunning and has a large natural rock arch about 20 feet out into the water. The beach is worth visiting itself, but for photographers, the arch is a fantastic spot for sunset photos. There used to be two arches here, but the other broke in a storm in the 1980s. There is only one arch now, but it is worth seeing by itself, and it's a great spot in Santa Cruz.
Wilder Ranch State Park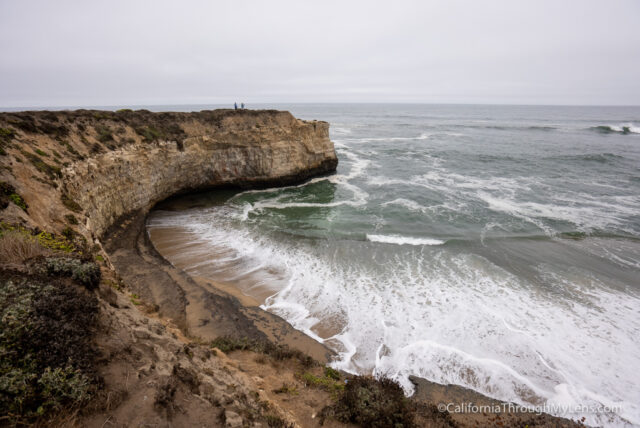 Heading on from Natural Bridges, Wilder Ranch State Park is another excellent spot to hike in Santa Cruz. This state park preserves a historic ranch part of a Mexican land grant in 1839. You can still see one of the old adobe buildings while you are there and walk past many of the newer ranch buildings as well. The main highlight here is the coastal trail, which takes you towards the bluffs and lets you walk along them. The coastal views are stellar here, and even though I have been many times, I always enjoy going back to see it again.
Santa Cruz Mission State Historic Park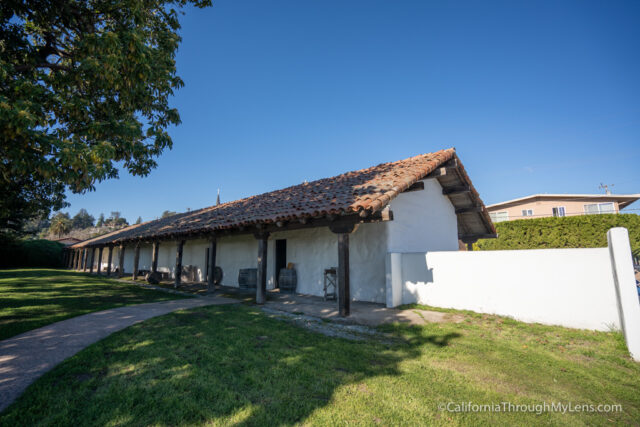 Santa Cruz Mission State Historic Park is another historic park in the city that preserves an adobe building once a dormitory for the Santa Cruz Mission. You can walk through the building, and see displays about life during that time. There is also a nice picnic area outside with a view out towards the ocean. While you are there, you can see a replica of the Santa Cruz mission. This mission is one of the 21 Spanish California missions, and even though it is not original, it is still unique to see. 
Downtown Santa Cruz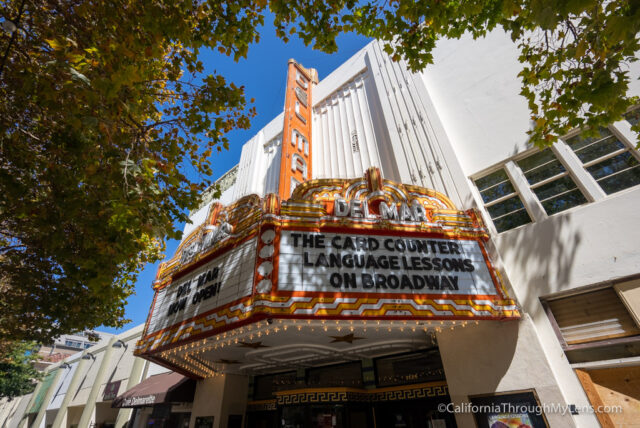 Heading back into the city, park your car and explore some of downtown Santa Cruz. Here you will find shops, restaurants, and historic buildings as you walk down Pacific Avenue. A few of my favorite spots to eat here are Pizza My Heart, a chain that sells pizza by the slice and is pretty great. You can get a shirt and a slice of pizza for $7-$8. The other spot I love in downtown Santa Cruz is Penny Ice Creamery. The ice cream here is stellar, and they have a marshmallow topping that they burn onto the top of the ice cream, which is pretty hard to beat as well. 
Mystery Spot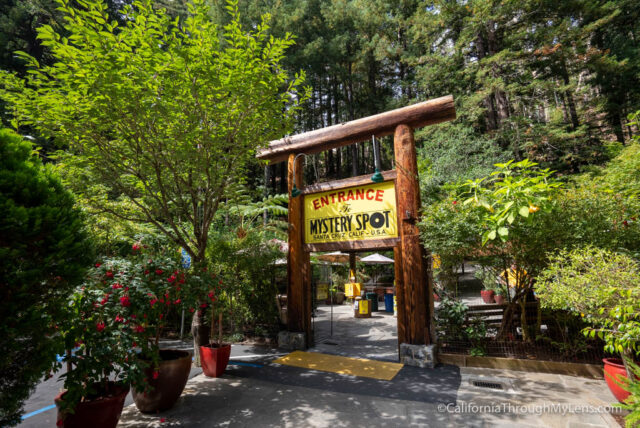 Heading a little out of the city, the Mystery Spot is a must visit in Santa Cruz and a historic and fun adventure in the city. The Mystery Spot is a mystical area of altered reality or a clever collection of optical illusions, whatever you believe. Either way, it is a blast to explore, and the tour is a lot of fun for the whole family. Plus they give you a sticker to take with you when you leave. Book a tour in advance though, as it often sells out.
Henry Cowell Redwoods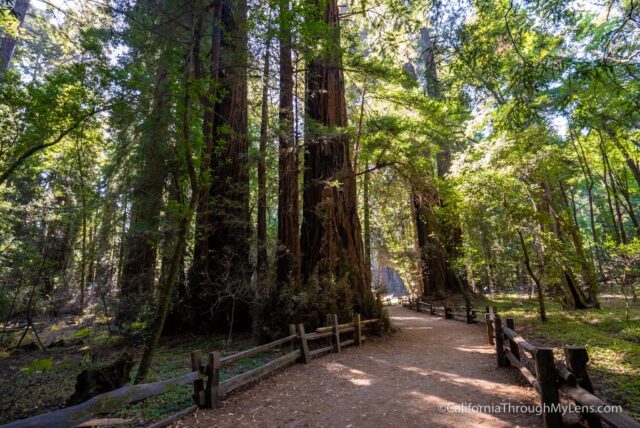 Fifteen minutes from downtown Santa Cruz, you will reach the redwoods, and one of the best ways to explore them is to hike through Henry Cowell Redwoods State Park. The park preserves some old-growth redwoods, which are massive and awe-inspiring to see. The one-mile loop trail is great for the whole family and takes you up close to some of these gigantic trees. There is a parking fee to visit here, but the trail is one of the best 1-mile trails you can do along the coast to experience these fantastic natural wonders. 
Roaring Camp Railroad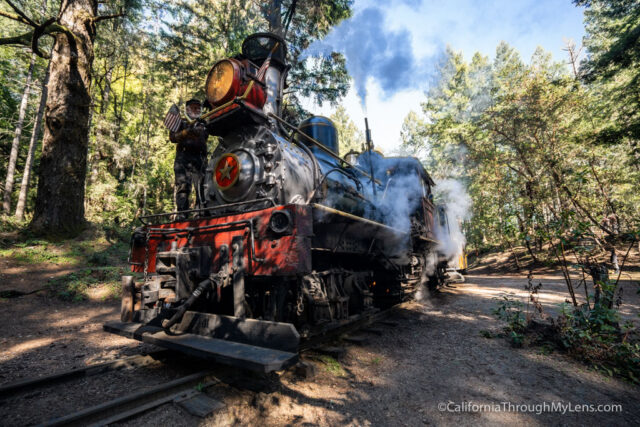 Next to Henry Cowell Redwoods is Roaring Camp Railroad; you can actually visit both of them with the same parking fee if you walk over from the state park to the railroad. Here you can take a 1-hour ride into the redwoods on a steam train, and it is such a unique experience to have along the California Coast. The train takes you deep into the forest and even uses switchbacks to gain elevation as you make it up to a lovely grove. At the halfway point, they let you explore a little bit and see the train up close. It is a fantastic half day adventure and another spot you want to book in advance if you go.
UC Santa Cruz Arboretum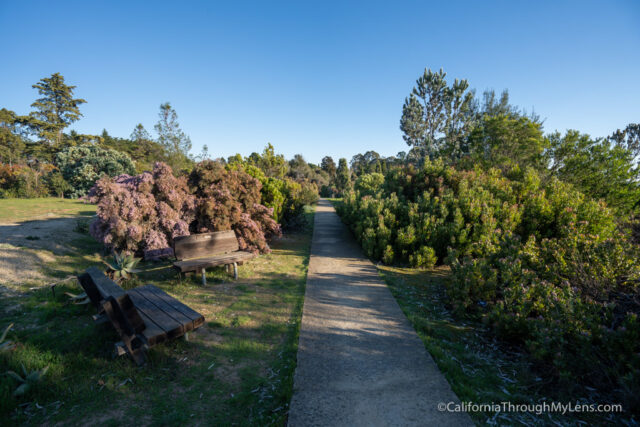 UC Santa Cruz is a destination school that people from all over the world come to attend. The school has a fantastic arboretum with over 2000 different plant species and which overlooks the ocean. There are miles of trails here that weave in and out of various gardens, and it is both relaxing and beautiful. One of my favorite gardens is the aroma garden which is full of plants that smell good, and it is next to the succulent garden, which is fantastic as well. This is an excellent spot if you are looking for a relaxing way to walk and experience the Santa Cruz area. 
Donnellys Chocolates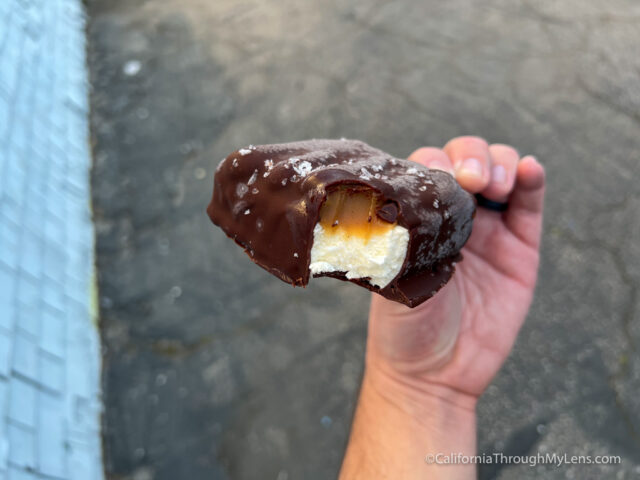 On the way back from the arboretum, be sure to stop at Donnelly's Chocolates. This small chocolate shop has been voted one of the best chocolate shops in the world by National Geographic, and it is pretty incredible. They have all sorts of chocolates you can purchase, but I usually go with the ice cream bars. Honestly, they are some of the best ice cream bars I have ever had. The Sea Salt Caramel is especially impressive. I doubt you will be disappointed if you pick one up.
Walton Lighthouse / Seabright State Beach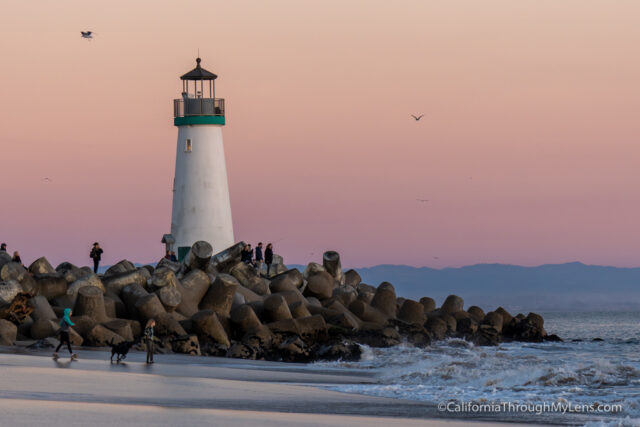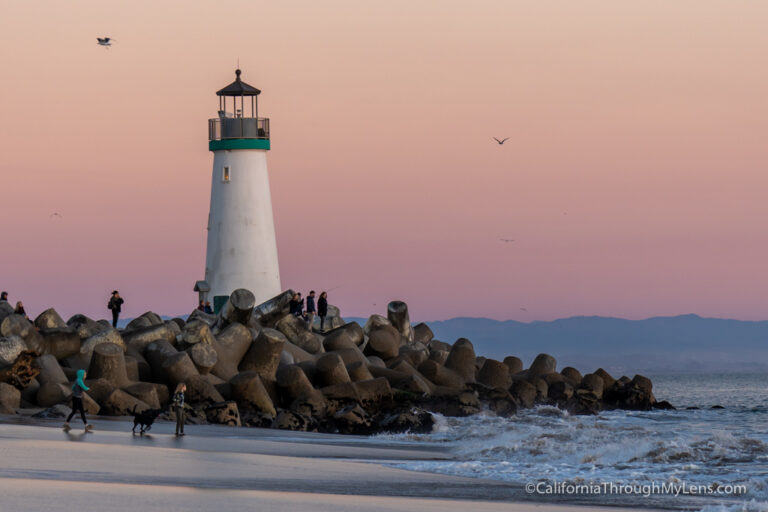 My last recommendation for this list is a visit to Walton Lighthouse and Seabright State Beach. If you are looking for a great beach to spend the day at, this is a good option. I love it for watching the sunset and for exploring the historic Walton lighthouse. Walton Lighthouse was built in 2002 to replace an older lighthouse that people thought was an eyesore. The new lighthouse is beautiful and sits out on the jetty's edge. It is a fun walk if you are spending the day at the lighthouse and a great spot for sunset photography. 
There you have it, my favorite spots in Santa Cruz. Let me know what I left off in the comments!