12 Things to do in Monterey
Monterey is a beautiful city along the California Coast that sits on the Monterey Bay and is home to many fun activities. The city was the capital of Alta California, under Spain and Mexico. It is steeped in literary history with John Steinbeck's Cannery Row, and it is home to a world-renowned aquarium, among other things. While this is by no means a complete list of things to do in Monterey and expands to the surrounding areas, it includes many of my favorite things to do in the city. Let me know what your favorite place in Monterey is in the comments, and let's jump into it.
Cannery Row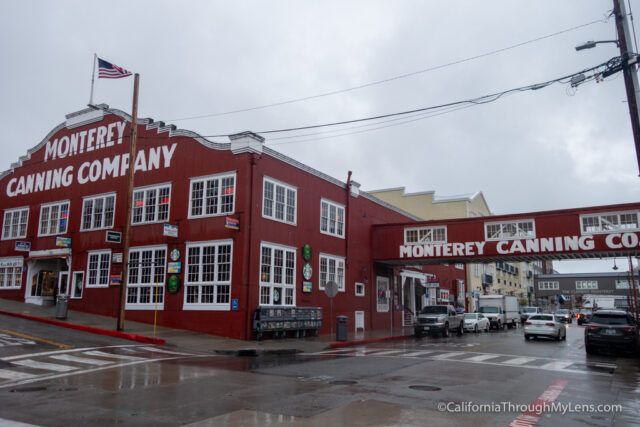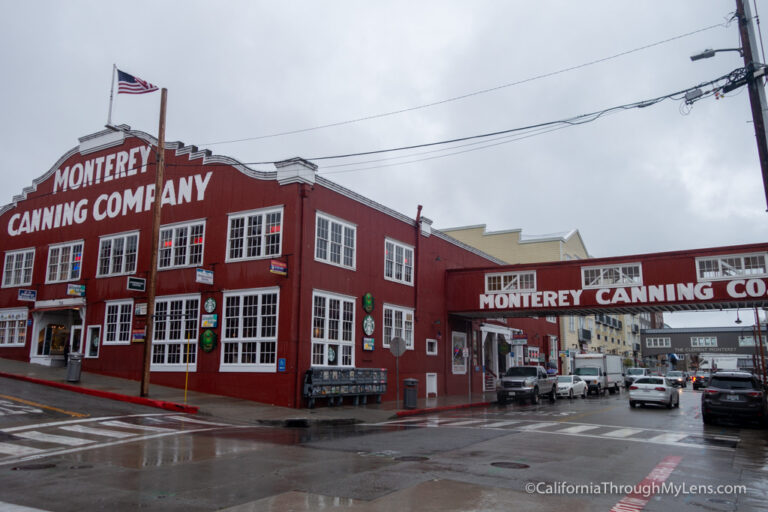 Cannery Row is the main tourist area of Monterey and has shops, restaurants, and history for you to experience. The location was once home to sardine canning factories which was big business in Monterey in the mid-1900s. Cannery Row still has the preserved research laboratory, which inspired one of the main characters in Steinbeck's Cannery Row. There are also some nice sandy beaches to relax at, and the whole area is very walkable. The main tourist destination in Cannery Row is our next recommendation, the Monterey Bay Aquarium.
Monterey Bay Aquarium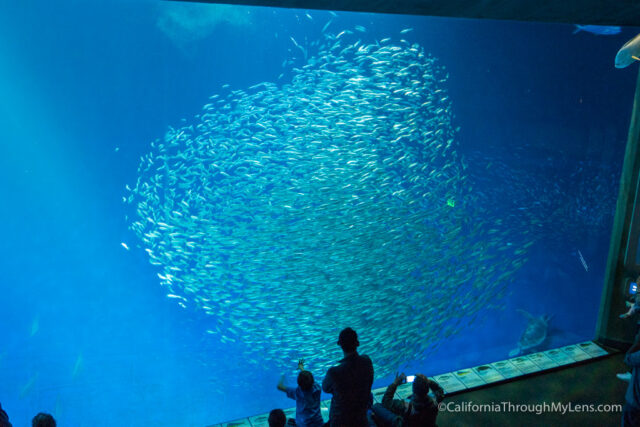 The Monterey Bay Aquarium is often voted one of the best aquariums in the world. It opened in 1984, and it was the first-ever to have a living kelp forest on exhibit. The aquarium uses its spot on the bay to showcase many of the local marine life, and it is one of these places that you could easily explore all day. The aquarium is often busy as it sees over 2 million annual visitors. It is easy to see why though, as there are dozens of massive tanks and many events like feedings that happen throughout the day. It can be expensive for a whole family, but it is hard to think of a better aquarium you can visit than this one. 
Old Fishermans Wharf / Old Fishermans Grotto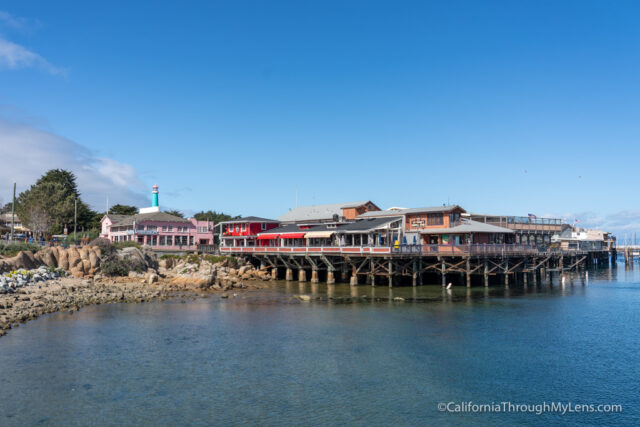 Old Fishermans Wharf is the original pier used for commercial fishing operations from when it opened in 1870 to the 1960s. Now it is a tourist area that is the home base for many of Monterey Bay's boat tours and has lots of stores and restaurants. It is fun to walk on this historic wharf and get views of the bay, and it has the Old Fishermans Grotto, which is a terrific spot for lunch or dinner. Old Fishermans Grotto is often named the best clam chowder in Monterey, and it has been here since 1950. I have had the chowder many times, and I can confirm that it is excellent.
Monterey State Historic Park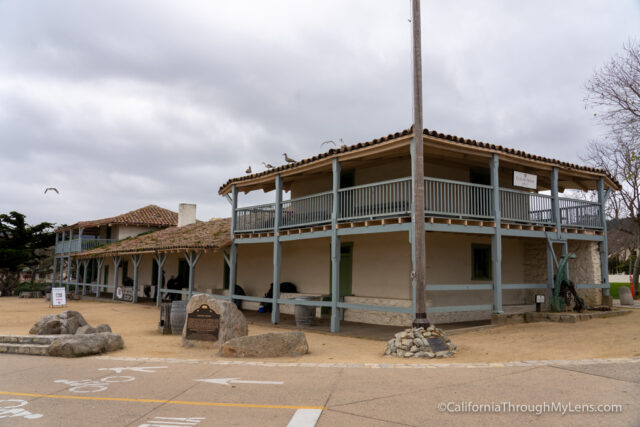 While at Old Fishermans Wharf, take some time to walk around Monterey State Historic Park. This park has 17 buildings and includes many significant historic structures like California's first theater and the customs house, California's oldest public building. You can grab a map and walk to see all of the buildings, many of which are only open during specific times of the week, if you want to look inside. It is an excellent stop for those interested in both the area's history and California's state history.
Monterey Moon Tree / Colton Hall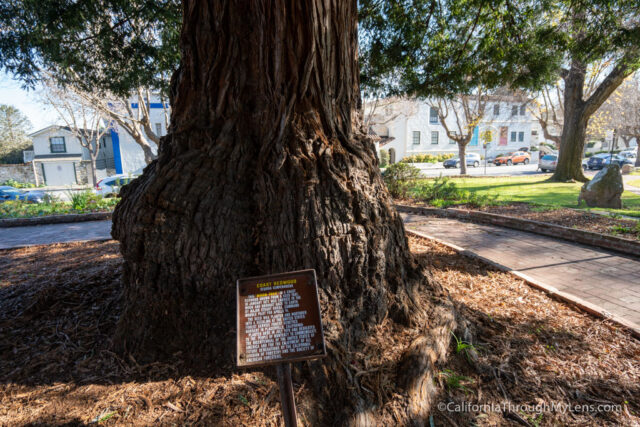 While technically part of Monterey State Historic Park, I wanted to specifically call out this building and the moon tree in the surrounding park. Colton Hall is where the California constitution was written, and it is now a museum that you can explore. In the park that surrounds it, be sure to check out the moon tree. This coastal redwood was grown from a seed that was carried to space. Sure it just looks like a typical tree, but how many other trees have you seen that have been to space? It is worth a quick stop. 
Lower Presidio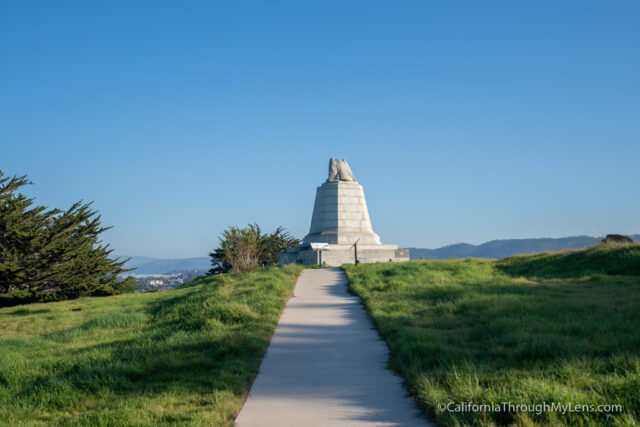 The Presidio is still an active US Army Base located right in the downtown area of Monterey. While you can't visit the base, the Lower Presidio area is home to a small museum and a beautiful park with amazing views out towards the water. Be sure to walk up to Sloat's Monument for the best views. The monument is interesting as it was dedicated to Commodore Sloat, a commander in the navy who claimed California for the United States. In another smaller park below the museum, there is also a statue of Father Junipero Serra looking over the bay that you can also see. 
Dennis the Menace Park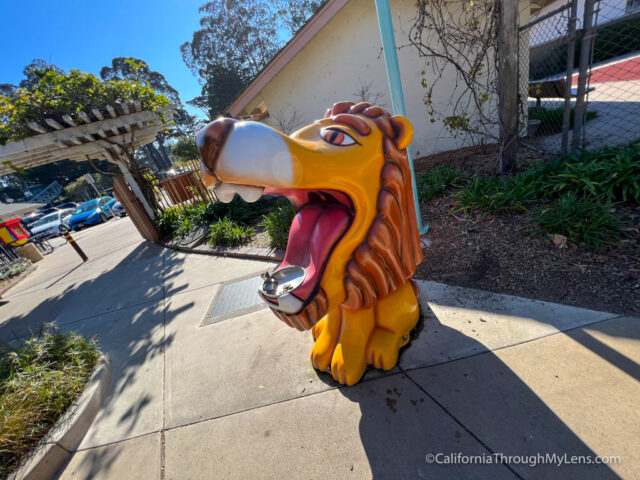 Dennis the Menace Park is one of the best children's play areas you will find. The play area has an entire train engine right when you walk in and a famous tiger fountain that has been in many photos over the years. The playground has slides, a maze, tunnels, and other spots for kids to explore, and if you are traveling with a family, you do not want to miss it. This park was created over 50 years ago with the help of Hank Ketcham, who started the popular comic, and it is an excellent way to introduce your family to the fun history of Dennis the Menace.
The following few recommendations leave the downtown area to visit a few fun spots in the surrounding region.
17 Mile Drive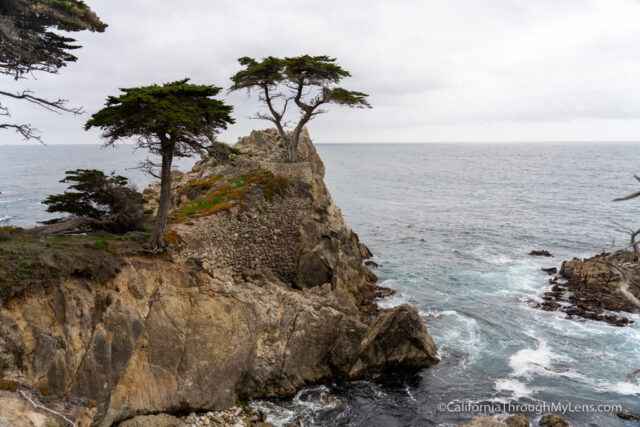 17 Mile Drive is a paid scenic drive that takes you to the famous Pebble Beach Golf Course and along the stunning coast. The drive has many different numbers that refer to specific areas along the route and allow you to learn more about the region. While it does cost, it is stunning, and it is a fun half-day adventure stopping at many of the viewpoints and just soaking it all in. The Lone Cypress is a great spot for photographers, with a cypress tree growing out of the rocks and standing all by itself. If you have a half-day to explore, this is a great adventure.
Point Lobos State Natural Reserve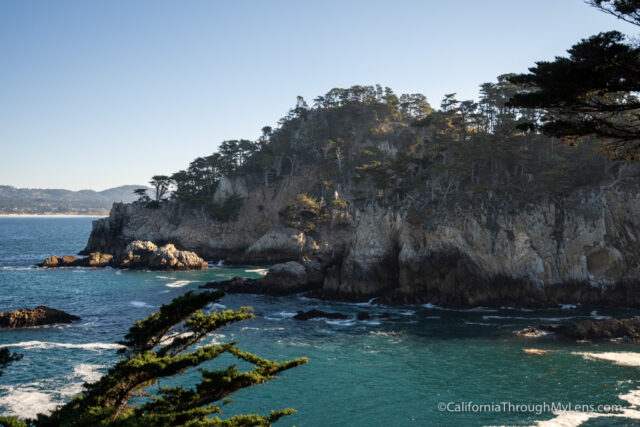 Point Lobos sits basically at the entrance to the Big Sur coastline, and it is one of the best state parks in California. While the park is not that big, it features miles of coastal trails with stunning views. My favorite trails are the Cypress Grove Trail and the Bird Rock Trail. There are often sea lions and seals on the rocks and beaches below many trails. Plus, the area has a lot of history, including the whalers who once lived along the coast. If you like hiking, you must visit Point Lobos while in Monterey.
Monarch Grove Sanctuary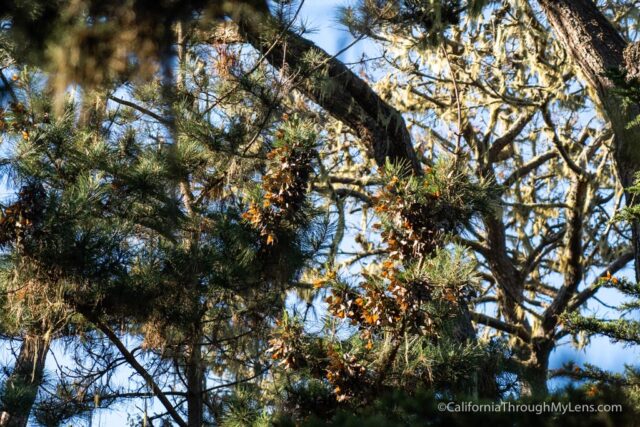 In the neighboring city of Pacific Grove, you can find a preserved forest that provides a sanctuary for monarch butterflies. The butterflies typically visit the area from November to February, and if you happen to be there when they are, you should stop by. It can be hard to see them if they are further back in the preserve, but it is crazy to see the clumps of hundreds of butterflies all hanging together from some of the trees. It is a special event to see in the Monterey area.
Before ending this post, I wanted to share two food spots I love in Monterey. 
Lou Lou's Griddle in the Middle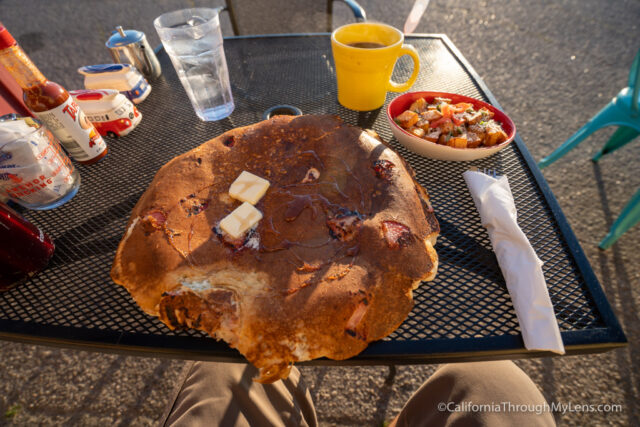 First up, Lou Lou's Griddle in the Middle is a delicious breakfast restaurant on Municipal Wharf 2. This tiny spot has been serving up their famous Hubcap Griddle Cake, a pancake so big that it overflows the plate, for years. It was featured on Diners, Drive-Ins, and Dives, and I always stop by for breakfast if I am in the area. I think they have lunch too, but I have never been. Let me know how it is in the comments if you have.
Revival Ice Cream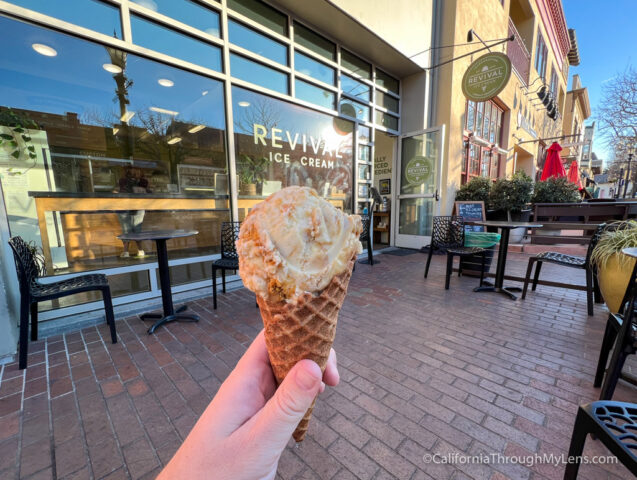 My last recommendation is Revival Ice Cream, one of California's best ice cream places. This spot makes small-batch ice cream with local ingredients and has won awards for its unique flavors. If you have never been, then you must order the Bees Knees. It has local honey, beeswax, and honeycomb candy. I have never ordered anything else here since it is so good.
So there you have it, my favorite places in Monterey. Let me know what I left off in the comments!