Grounds Restaurant in Murphys: Braised Chicken Omelettes and Potato Pancakes
Disclosure: This experience was provided free of charge; all opinions are my own.
On my last morning in town, I set out on the 1-minute walk from my hotel to try Ground's Restaurant and can say I was not disappointed. Grounds has all of the charm you would expect from a small-town cafe, with a menu that is both unique and traditional, including things like braised chicken omelets and potato pancakes. Here is my full review.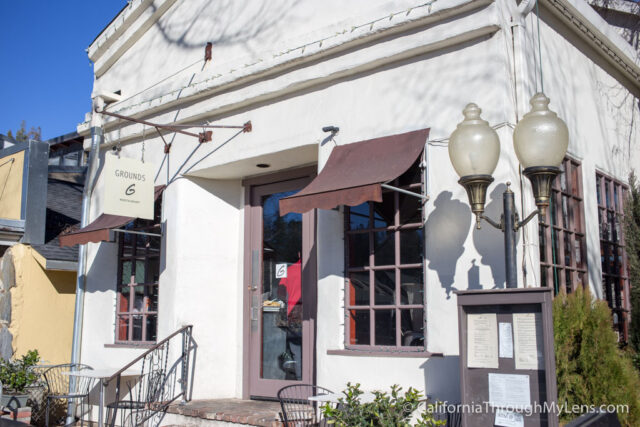 Details
Cost: $8-$12
Hours: 7 AM – 10:30 PM
Location: 402 Main St, Murphys, CA 95247
Information from my visit in 2016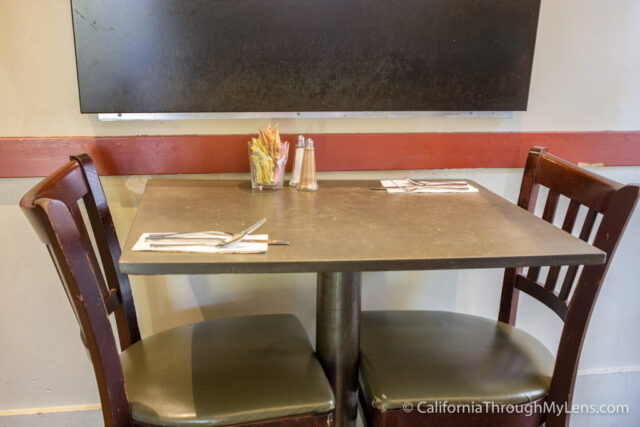 The restaurant is located right on Main Street in downtown Murphys, right next door to my favorite hotel in the area, The Victoria Inn. The interior is simple but inviting with lots of tables in two separate rooms, and a patio when the weather is warm.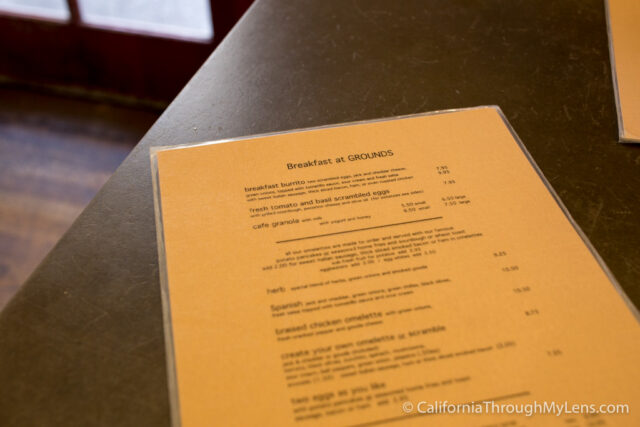 The Food
The menu has the traditional options you would expect at a breakfast restaurant like omelets, waffles, and burritos, but with unique additions like braised chicken and loads of seasonal veggies. Here is what we ordered.
Braised chicken omelet with Gouda cheese – The chicken in the omelet is cooked to perfection. I have never had an omelet with chicken before, and that plus the Gouda cheese makes for a pretty spectacular meal. I also like the addition of the green onions in the egg batter, it's simple, but it's a great add-in. The potato pancakes are like a fancy hashbrown. They have the same look, but the flavor is much bolder, I enjoyed them as a side.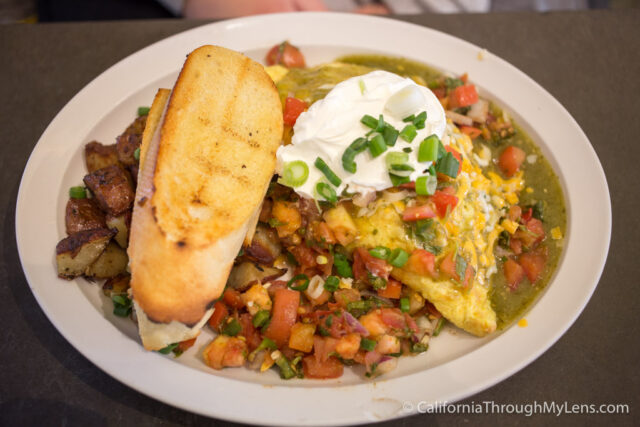 The Spanish Omelette is packed full of vegetables and has a fresh, cheesy taste. The tomatillo salsa is what puts it over the edge with a subtle added spice. Country potatoes are another excellent side choice, but I personally prefer the pancakes. Lastly, even the sourdough bread and jam they provide is on point; overall just a great, fresh breakfast spot.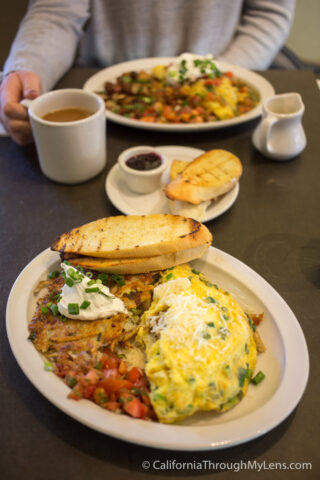 I couldn't even finish my meal as they provided ample portions, but I really wanted to as it was that good. I can easily see Ground's Restaurant becoming a breakfast staple for me in the town, and I recommend you give it a try on your next vacation there as well.