Sunflower Cafe: Great Breakfast in Sonoma Plaza
The historic Sonoma Plaza is home to some of the best food and drink spots in the city. I am a huge fan of restaurants like El Dorado Cafe and The Girl and the Fig, but for breakfast, it is hard to beat the fast service and great location of Sunflower Caffe, here is all the information.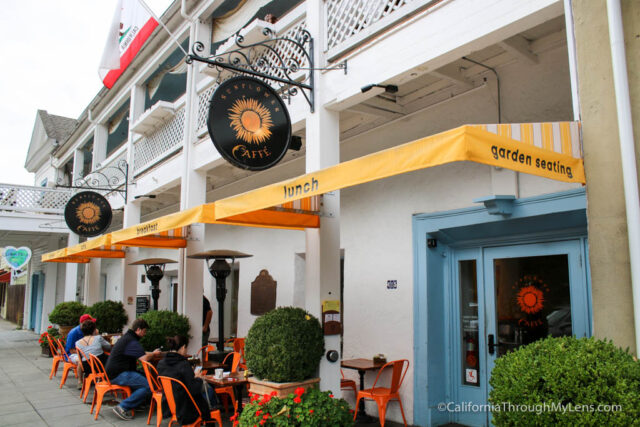 Details
Cost: $10-$15
Location: 421 1st St W, Sonoma, CA 95476
This information is from my visit in 2016
Getting There
Located on the northwest side of the historic Sonoma Square, it is hard to miss the vibrant yellow signs for Sunflower Caffe. There is street parking all around the area, which is free and usually doesn't fill up that fast in the morning.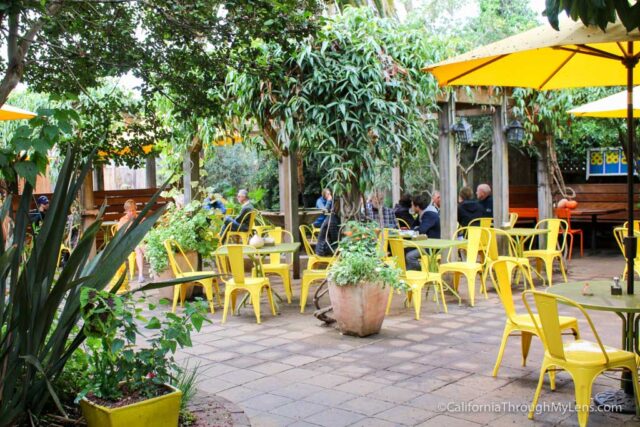 After parking, you will proceed into the small shop and place your order at the counter in the back. There are lots of places to sit and eat, with my favorite being the large back patio. There is seating inside and in the front of the store as well.
The Food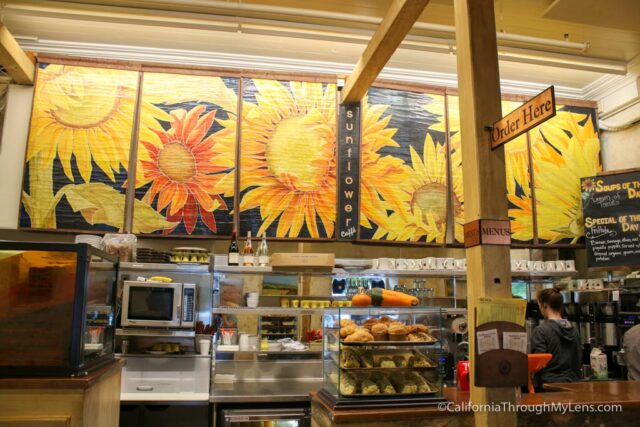 After looking over the menu, there were a bunch of different things I was interested in ordering. Still, the recommendations I got were avocado toast or the pepper jack avocado sandwich, so I got one, and my wife got the other.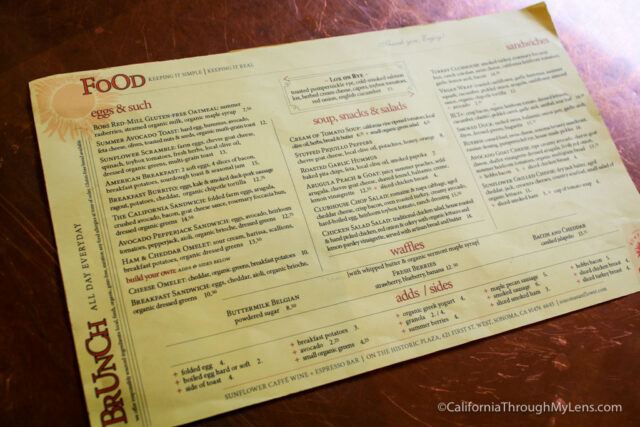 The food came out fast, and the avocado toast was seriously beautiful, here is what we thought.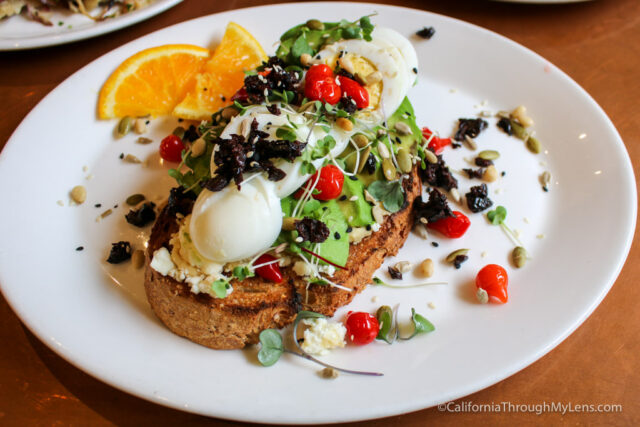 Avocado Toast – It's like eating a piece of art with the colors from the avocado, eggs, sweet peppers, and olives. There is a hummus spread below the avocado that takes it to the next level. It's an excellent Mediterranean style dish with the feta cheese, olives, and sweet peppers. Order this if you want a lighter meal than the pepper jack avocado sandwich.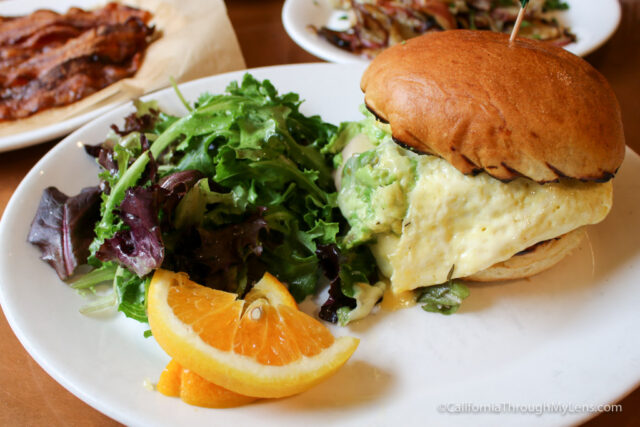 Pepper Jack Avocado Sandwich – This sandwich is a decadent and flavorful breakfast option. The pepper jack is melting over the generous portion of eggs and avocado. I liked the heirloom tomato as it added a fresh taste to the dish. I also made mine even more vibrant by adding bacon to the top. It's hard to beat this as a breakfast option, but it is more substantial than the avocado toast.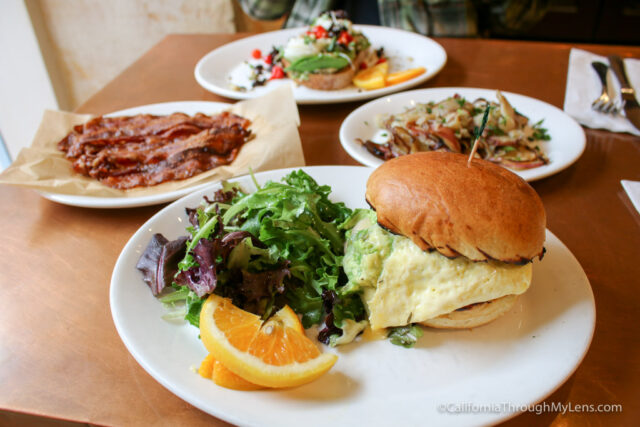 We also went with a side of breakfast potatoes, which were an excellent addition to share with the table. They were cooked well with lots of rosemary, and I tried to share them, but my wife finished them herself.
This is an excellent, quick spot in Sonoma with great food. Be sure to stop by for breakfast next time you are in the area.