Mellow Fellow: The Bar on the California/Nevada State Line
Unfortunately, this bar closed in 2018
This small bar in Kings Beach, close to the water of Lake Tahoe, is an excellent spot for a snack and a beer after a long day of exploring the area. The best part about this bar though, is that it is pretty much "unofficially" split down the middle of California and Nevada. I say unofficially because the state line is a little difficult to nail down, but right outside the bar is a sign welcoming you to Nevada when heading east and California while heading west. Here is all the information if you want to have a snack and drink in two different states.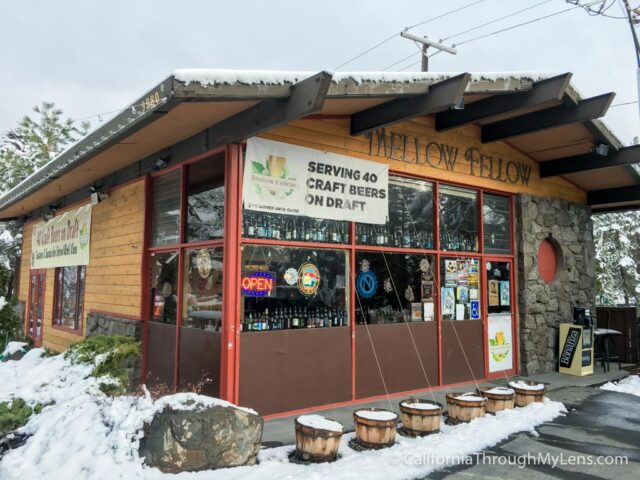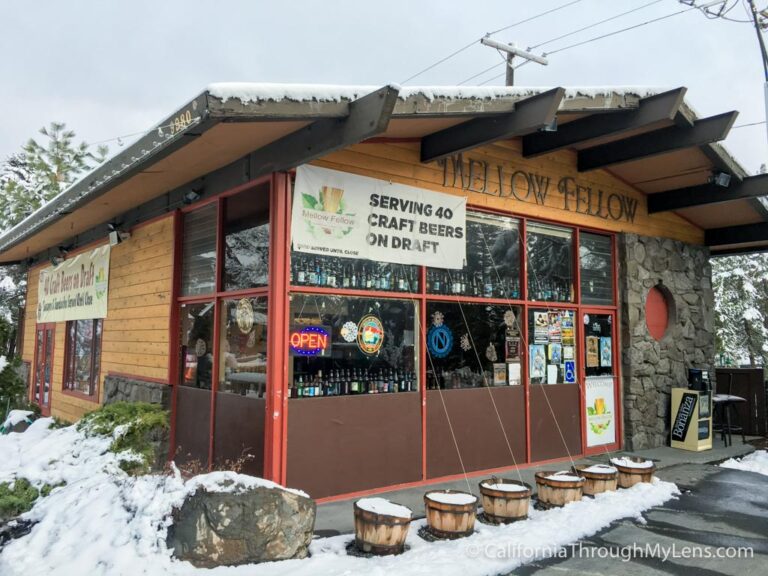 Details
Cost: ~$10-12 for a drink and pretzel
Location: 9980 N Lake Blvd, Kings Beach, CA 96143
Information from my visit in 2016
When you cross over into California from Nevada on Highway 28, you will see the small building called Mellow Fellow.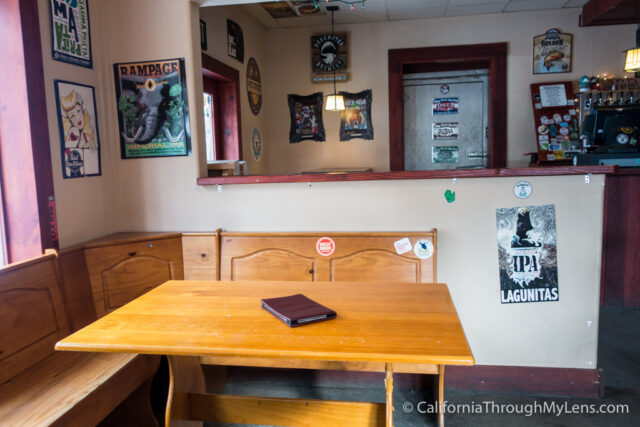 I went in the winter, so the outdoor tables were covered with snow and not in use. The interior was warm though, and the staff was inviting.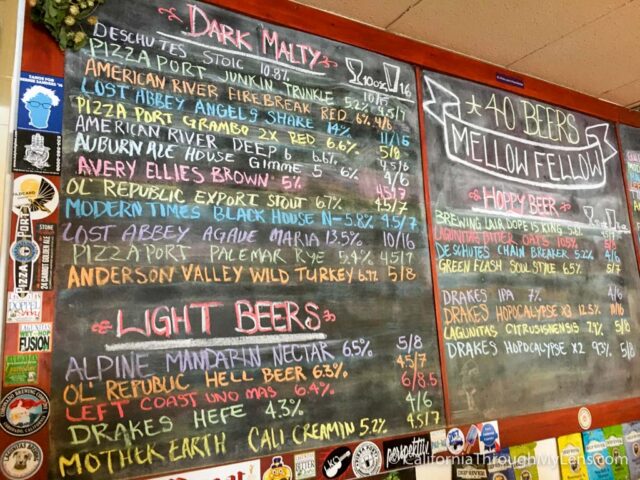 If you like beer, then the over 20 beers they have on tap will be a welcomed sight for you. They even let you have a splash if you want to see what one tastes like before you commit.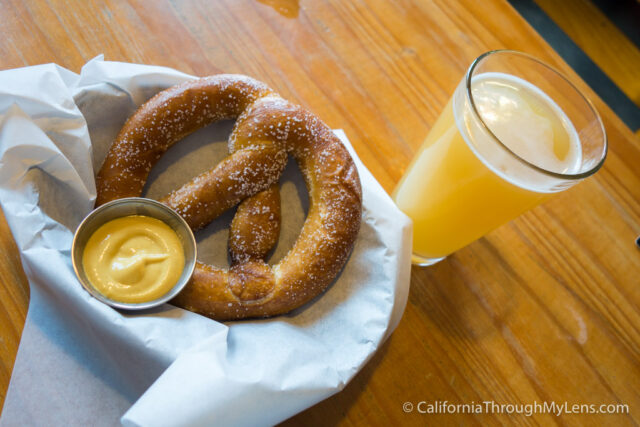 They also have a food menu that has sausages with all sorts of different meats, ranging from Elk to Pheasant and a lot of pub foods like soft pretzels. I went with the smoked apple gouda sausage and a pretzel. Both come with your choice of honey mustard or spicy mustard, and both mustards are delicious.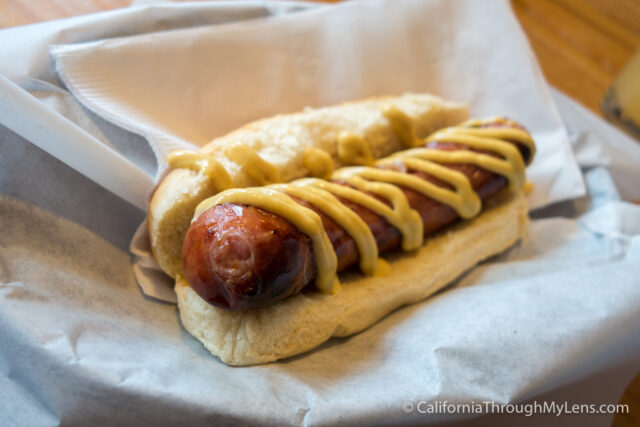 I was happy with the sausage I ordered as it was flavorful and well cooked. The mustard on top sealed the deal for me. Also, the pretzel was a great addition if you just wanted something to munch on while having a drink. It's nothing to write home about, but it is good enough.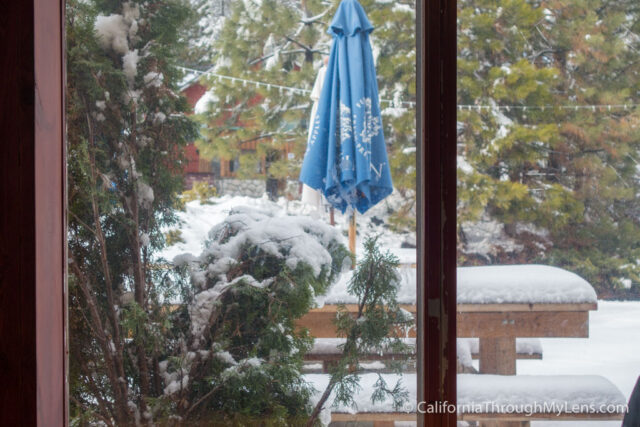 All in all, it is fun to be able to visit a spot like this that is right on the state line of California and Nevada. With such a big beer list, a warm staff, and good food to munch on, it is an easy recommendation for a stop in Kings Beach.