Daikokuya Original Noodle Bowl: Los Angeles Best Ramen
I had heard time and time again about the ramen in LA and how good it was, but I had never had a chance to experience it for myself. I set out to fix this by heading down to one of the most popular spots, Daikokuya. Daikokuya is the main spot for ramen, and it is right in the heart of Little Tokyo. It has a storefront you would never notice if you weren't looking for it, but that adds to the charm. When you arrive and enter under the yellow sign with black Japanese writing, you will inevitably be surrounded by people wanting to try this place for themselves as it is always busy. I can assure you though; it is worth the wait, here is all the information.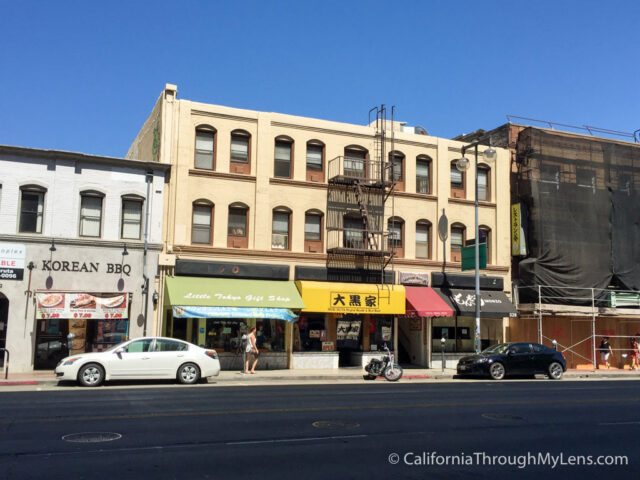 Details
Cost: $10-$15, CASH ONLY

Hours: 11AM – 12AM

Location: 327 E 1st St, Los Angeles, CA 90012

Parking: A few spots on the street and a paid lot right across the street for $1.50 every 20 minutes.

Information from my visit in 2015, 2018 and 2019
The Location & Interior
As I stated above, this place is not going to win any awards on its design. The restaurant is on a busy street in Little Tokyo, and it can house probably a maximum of 30 people eating at one time. There is a small waiting area, but that can't hold more than 4-6 people either.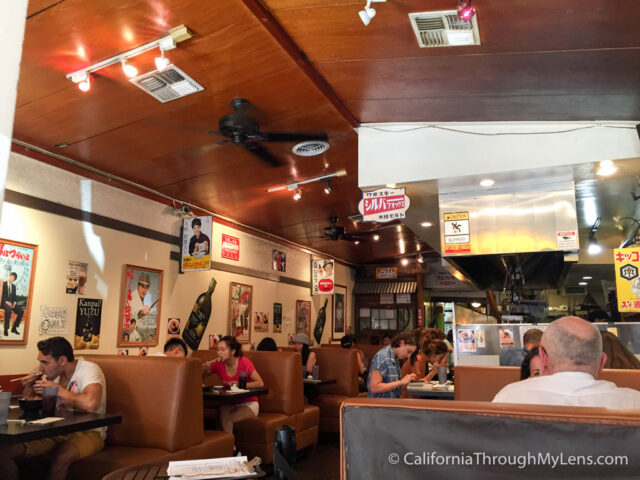 I went by myself though, and it was early afternoon. I missed the lunchtime rush and was seated at the bar in about 15 minutes. Be prepared to wait here though, as there are not many spots, and the list of people can get huge during lunch and dinner.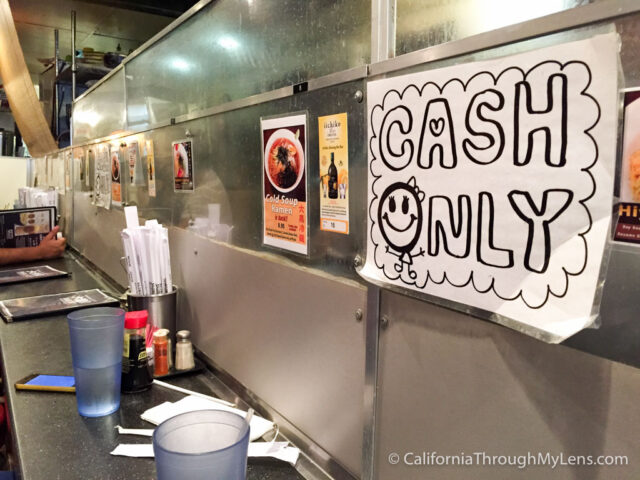 The small bar was perfect for me, and I sat down to study the menu.
Ramen
The most popular dish is the "Daikokuya Ramen," so I just went with that. The ramen has a tonkotsu base with a secret blended soy sauce, boiled egg, egg noodles, pork belly, bamboo shoots, bean sprouts, and green onions. It was sitting in front of me only 5 minutes after ordering, and I quickly dove in.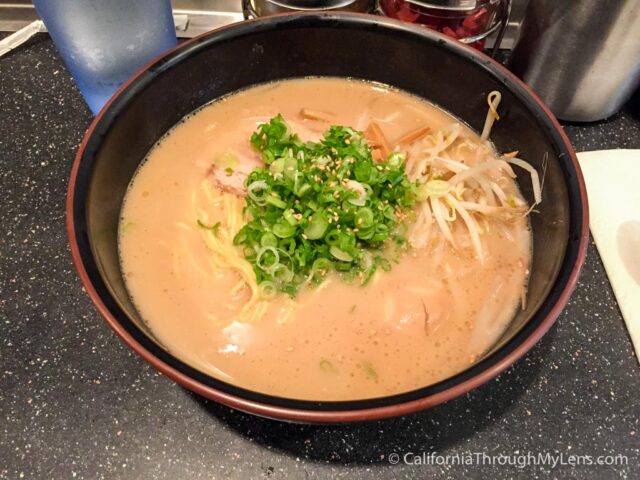 The base is the first thing I tried, and it has a sweet soy sauce taste with a savory flavor at the end, it is fantastic. I also really liked the way the green onions added to the character of the broth.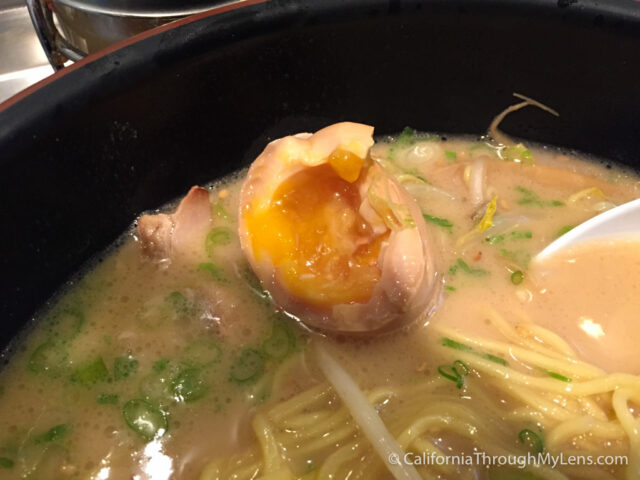 The egg has gooey yet cooked middle and is tasty in the soup, but unlike any other egg I have had. The pork belly is juicy and melts in your mouth with a big flavor. The noddles are cooked well, not too soft, not hard, but honestly, they are just the filler in the bowl. The bamboo shoots also add a unique crunch to the dish, but they were not my favorite. As I finished my bowl, I was scooping up all of the remaining soup that I could as it was that good. I can easily say I have become a fan of ramen. Side note, I have been back three times since the initial visit and I always leave happy.
All in all, this is a fantastic place for a meal. It easily earns the status it has received as the food is spectacular. I can't wait for my next trip to LA for ramen and I would love any recommendations you have for other spots I should try.