Mother Restaurant: Vegetarian Food for Meat Eaters in Sacramento (Closed)
Closed as of January 2020.
Mother describes itself as "great food that just so happens to be meatless," and I couldn't agree more. This fantastic little spot in downtown Sacramento has some of the best food I have had in a long time, and it just so happens to be vegetarian. Here is all the information on this spot.
Details
Cost: $10-$15

Hours: Lunch: 11AM – 4PM, Dinner: 5PM – 9PM, closed Sundays

Location: 1023 K St, Sacramento, CA 95814

They have a live cam on their website so you can see how long the wait is.

Information from my visits in 2015, 2016 and 2018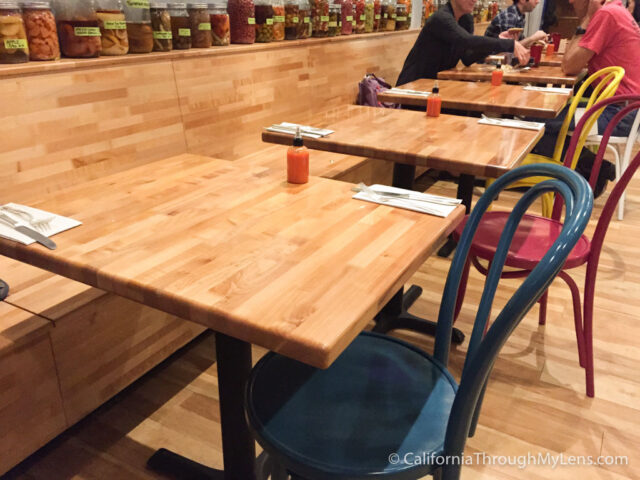 From the moment you walk into this fun, hipster place, you will feel at home and ready for the culinary experience you are about to have. The all-wood floors and tables go with the chalkboard walls of writing and the eclectic art on the walls. It feels like a lot of attention was paid to the style, and it adds to the fun atmosphere.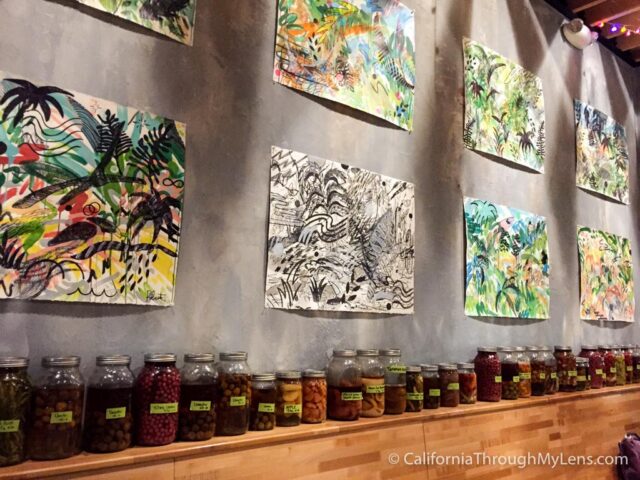 The Food
Here is the food we ordered, and I have been back many times since this initial trip.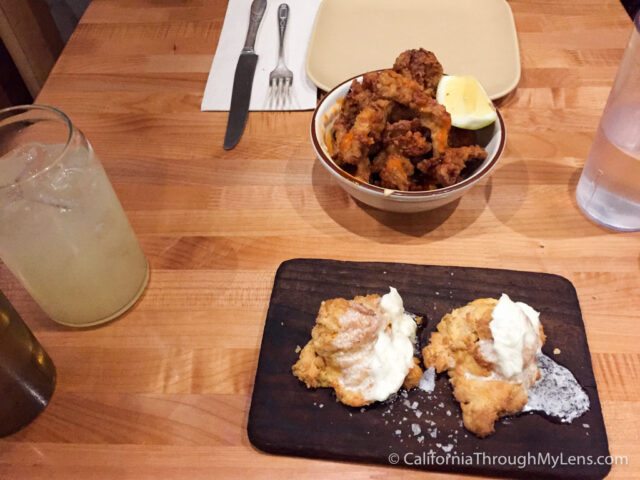 Smoked Cheddar Biscuit (not on the menu anymore) – An ample portion of honey butter on top of the biscuit that melts in your mouth. The salt added to the top brings out the sweet and savory flavor. It was so good, easily one of the best biscuits I have ever had. I think when I come here again, I may eat just biscuits as my meal.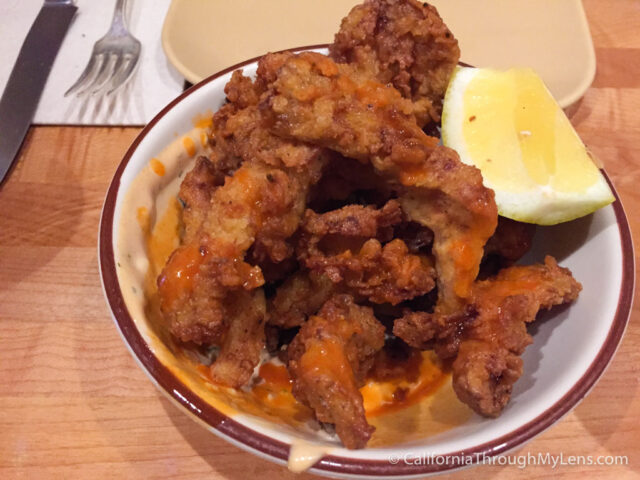 Chicken Fried Mushrooms – Breaded and fried to perfection with a nice crisp to them. The spicy sauce on top goes perfect with the batter, and the lemon you can squeeze on is a welcomed addition.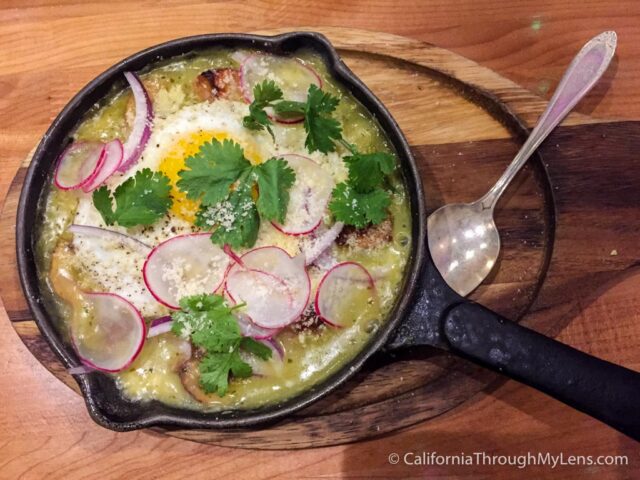 Chili Verde – Smooth, savory taste that is like a traditional Chili Verde but also completely different. The black beans and potatoes add a subtle complexity to the dish, and then the fried egg on top seals the deal. It's a hearty dish without the traditional tortillas, and it was fantastic.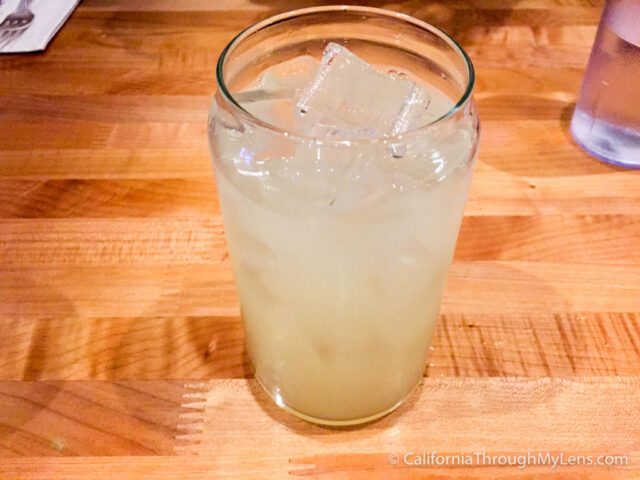 Seasonal Lemonade – When I went, the lemonade was a honey lemonade, and it was pretty sour. I like my lemonade like this, but others may not.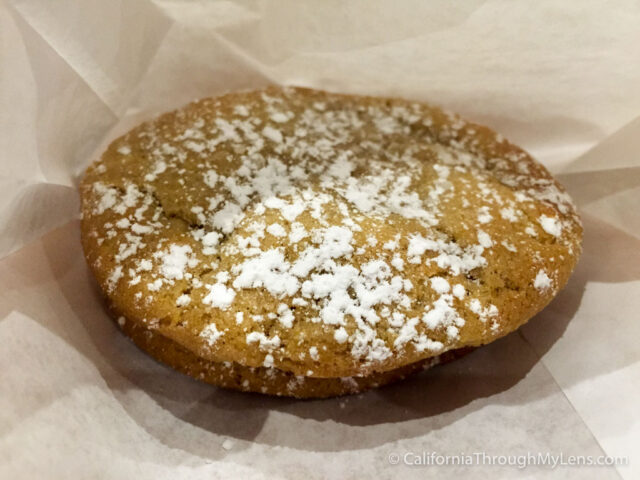 Sea Salt Brown Butter Cookie – This cookie was fantastic, the sea salt brought out the brown butter flavor. You want to eat this, believe me, it's like the Brown Butter Cookie Company but moister, you really can't go wrong with brown butter.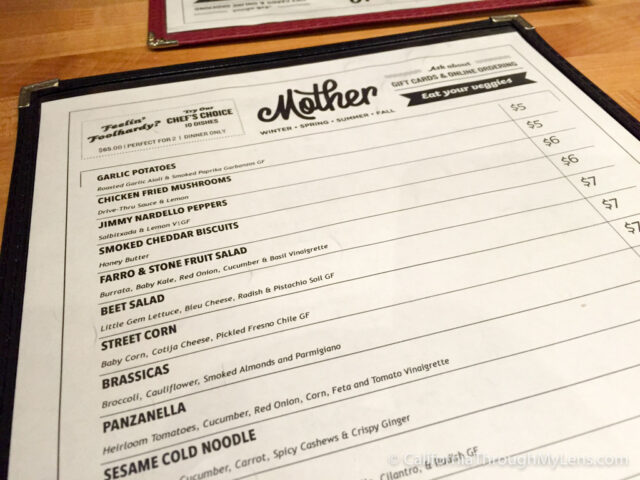 They also have a ten-course two-person meal that is around $60 and is just whatever the chef wants to make for you. I can't wait to try this next time I go to the restaurant.
As you can see, I was a fan of this restaurant, and I am not even a vegetarian. My wife is though, and she was in heaven. If you are one of those half meat-eating couples like we are, then you should make your way down to this fantastic spot, as I am sure both people will be happy. Let me know what you think in the comments.