Disclosure: This experience was provided free of charge, but all opinions are my own.
As I travel around California, I am always looking for fun and unique places to stay in the state. The Inn at Newport Ranch was one of those places. Ever since I first heard about it eight months ago, I have been trying to make the trip up to this beautiful ranch situated on 2,000 acres of oceanfront property along the Mendocino Coast. I finally got a chance to visit in late 2018, and I can easily say that it lived up to my expectations. The 24 hours my wife and I spent there was relaxing and rejuvenating, and everything from the staff to the amenities were top notch. Here is all the information so you can take a visit as well.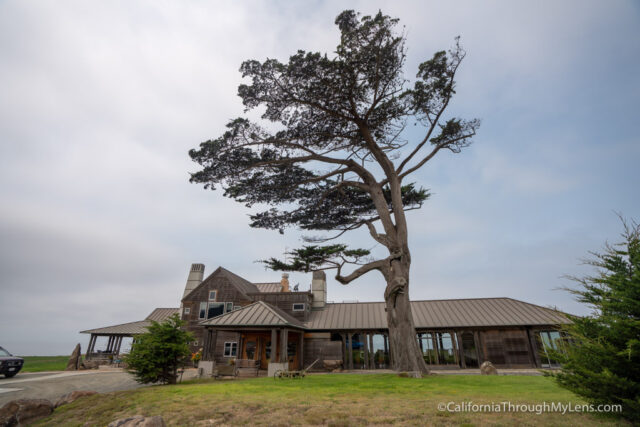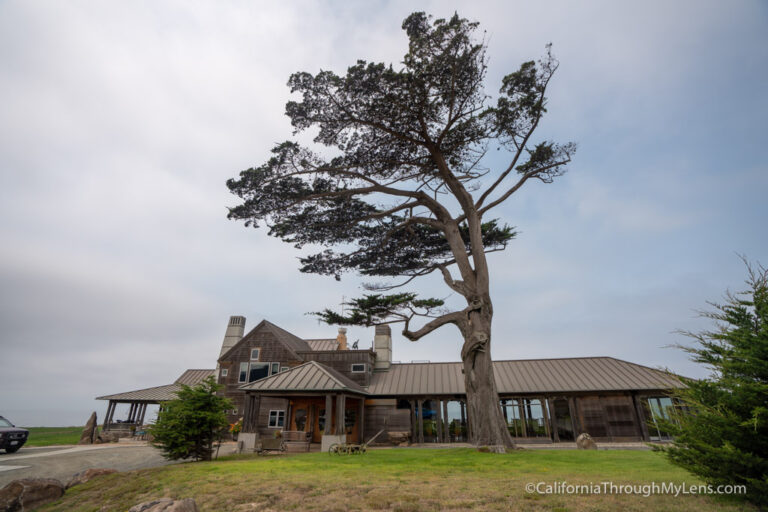 Details
Plan a relaxing trip if you come here as it is not super close to a big city
This information was from my visit in 2018
Read about my favorite spots along the Mendocino Coast here
Getting There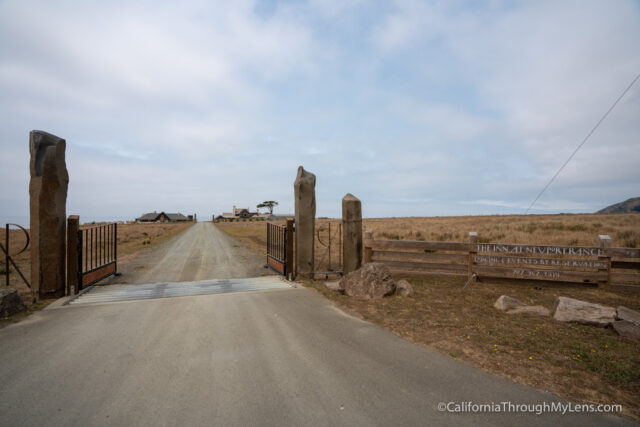 The ranch is on Highway 1, about 20 minutes north of Fort Bragg. It is close to Pacific Star Winery, and you will receive more information on getting there when you book a room.
The Ranch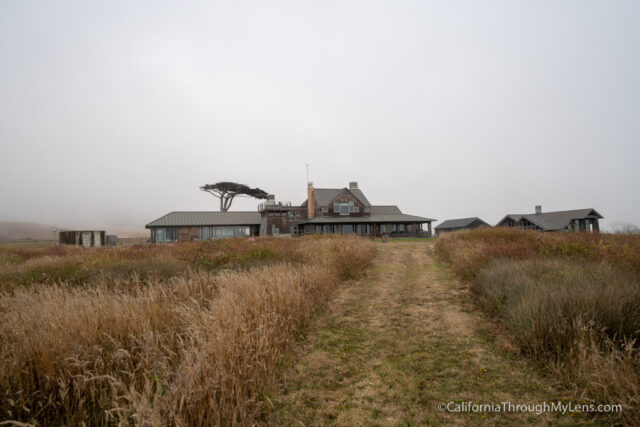 The ranch features a main house with three rooms and a second house with four additional rooms.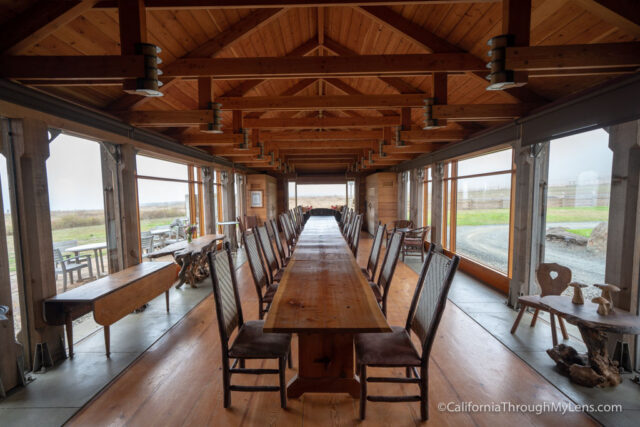 We stayed in the main house, which was a beautiful place to stay that allowed us to be close to the living area, fire pit, and spa.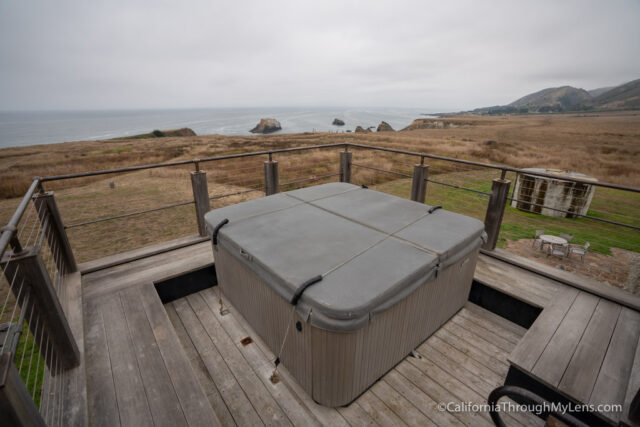 The spa itself is located on the second floor and has fantastic views to enjoy while you sit in it.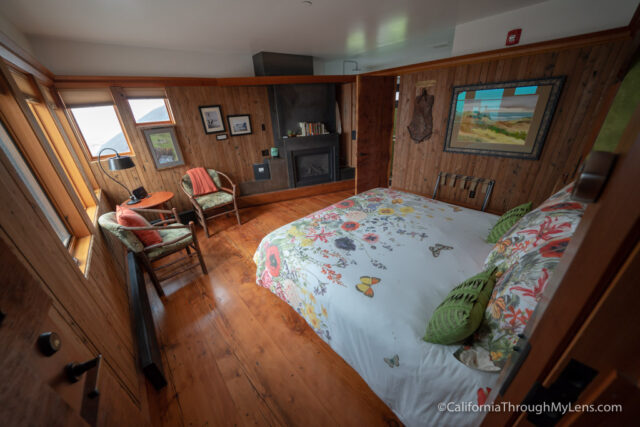 We stayed in the Chute Room, which was right at the top of the stairs and had a king size bed, a fireplace, and a nice bathroom.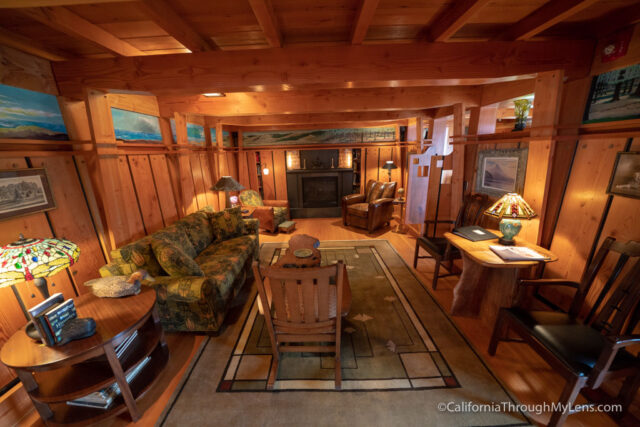 The room was comfortable, but we didn't spend a ton of time in it since the property had lots of other places to relax at.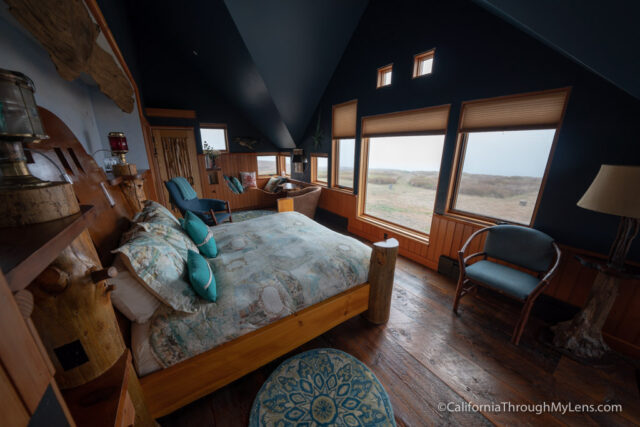 The Captains Quarters is the main room upstairs, and it has an excellent view of the coast.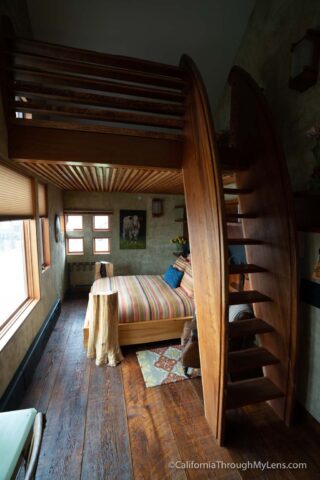 The last room is the Ranch Room, and it can fit four people with a bed below and a loft with a second bed.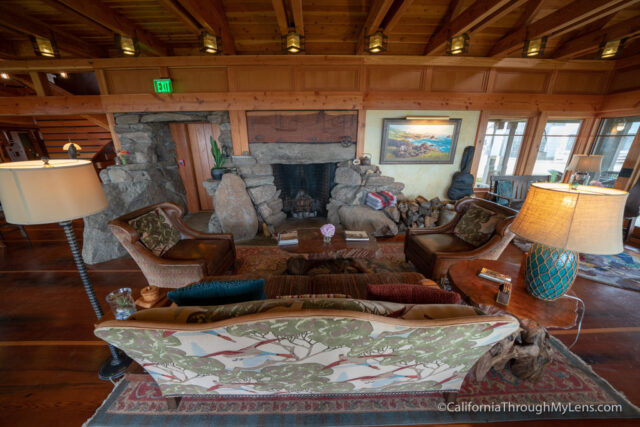 On the first floor is the main living area with multiple couches, tables for breakfast and dinner, and a fridge full of drinks that you can get whenever you like.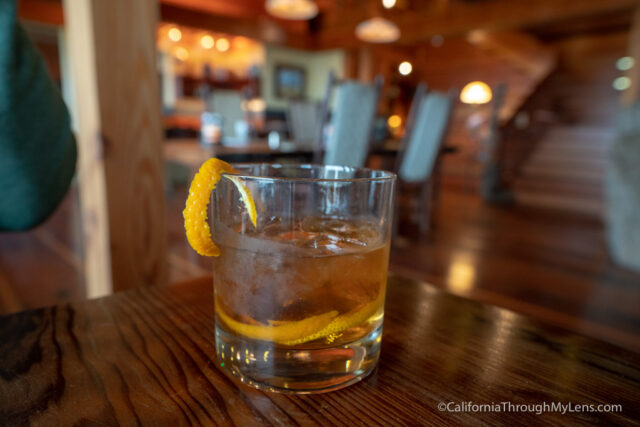 This is also where the nightly happy hour is, which included one drink (cocktail, beer or wine) and a plate of cheese, meat, and crackers. It was a fun way to get to know a few of the other guests while enjoying the view.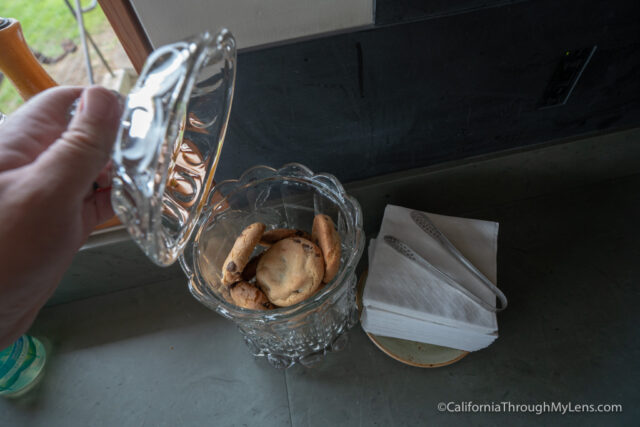 Also, I have to mention that there is a cookie jar in the kitchen, and it pretty much always has fresh chocolate chip cookies. How do you beat that?
The Food
Breakfast is included in your stay, and it was made fresh each morning. When we were there, it was two eggs, potatoes, kale, and mushrooms that had been foraged the day before. It was delicious and a great way to start the morning.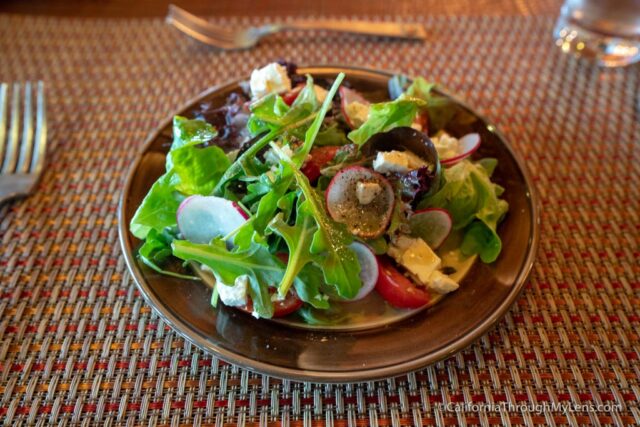 We also took advantage of the dinner there (extra charge), as it is nice to have dinner without leaving the property.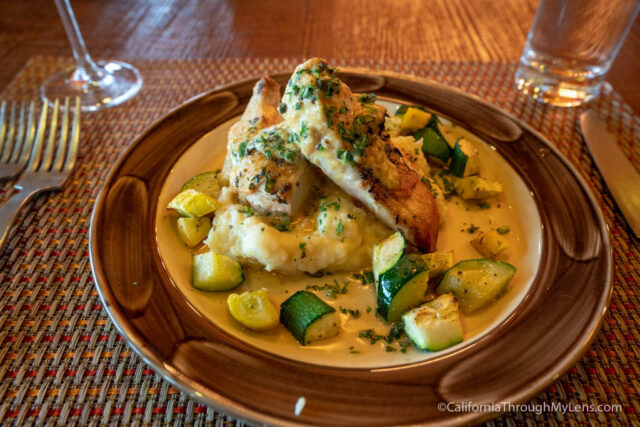 Dinner was a three-course meal that included salad, an entree, and a choice of fruit or chocolate dessert. Both my wife and I were impressed with the entree's and a few other guests even came over to see what we were eating since it smelled so good.
The Property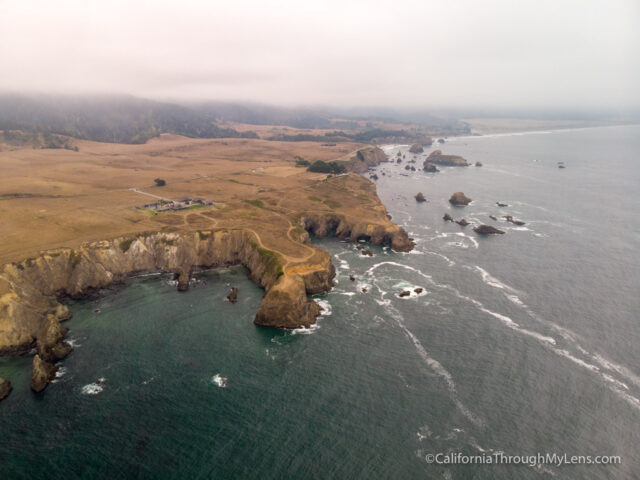 Of course, the highlight here is the property that you are staying at. You can see the ranch in the middle of the above photo.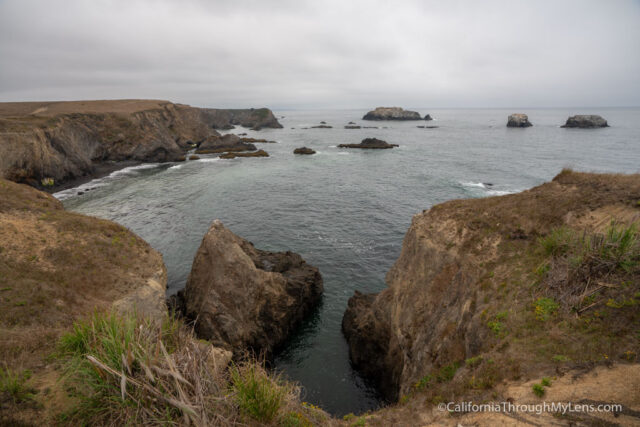 The ranch has dozens of miles of hiking trails along the cliffs, and since it is open only to the guests, you will pretty much see no one else as you explore.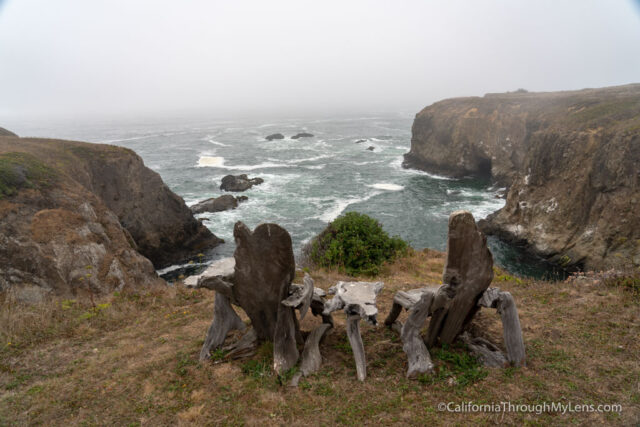 The trails have great viewpoints where tables and chairs have been set up so you can enjoy the view and relax with a cup of coffee.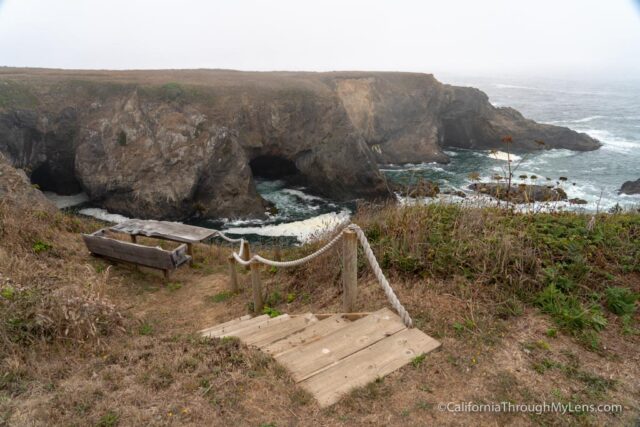 It is fun to walk the property and see all of the places where these chairs are set up. The views they look over are truly amazing.
ATV Tour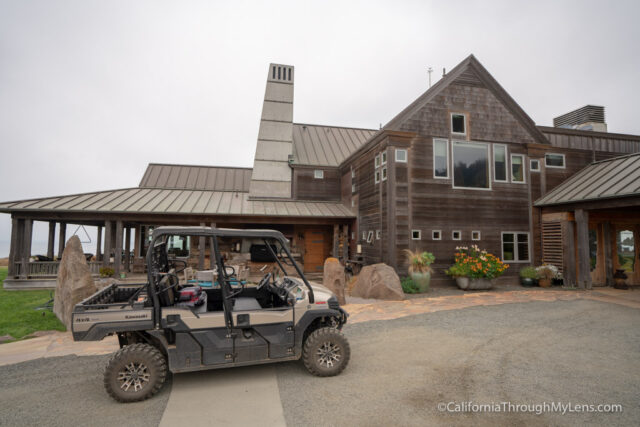 If you don't want to hike, there is a two hour ATV tour of the property that you can book while staying there (not included).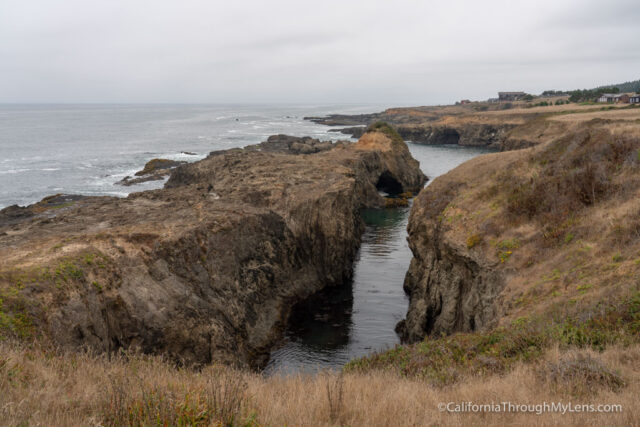 We took the tour and had a blast riding around in the ATV with Otis, who gave us a tour of the coastal portion of the property before heading across the road and seeing the interior portion as well.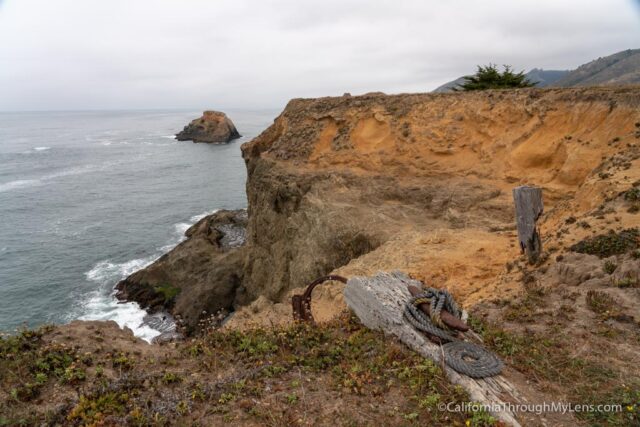 Along the way, we stopped and got out at many viewpoints and learned the history of the area and the property.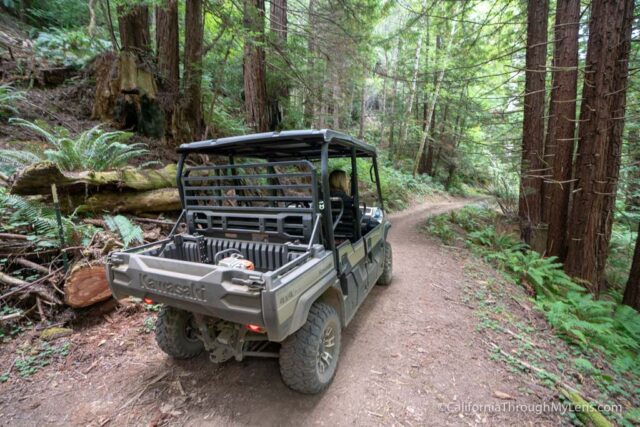 We even got to see a Banana Slug, which is one of my favorite things to find on the trail in California.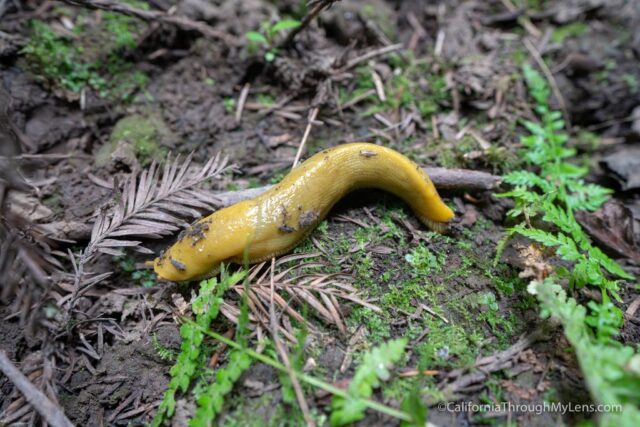 If you have a chance, this is a great way to spend a few hours as the property is massive and fun to explore.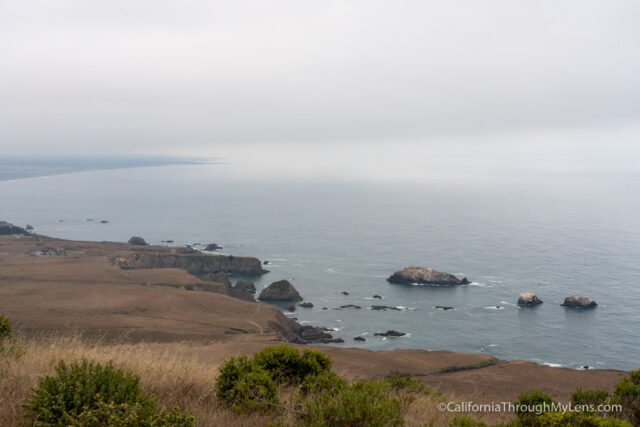 My wife and I didn't leave the property for the 24 hours we were there. It was a magnificent spot to hang out and relax at, which is a nice change from our usual busy trips. If you are looking for a rejuvenating weekend, give it a try, and I am sure you will have a good time as well. You can find more spots to explore along the Mendocino coast here.