San Francisco to Mendocino: Pacific Coast Highway Roadtrip Guide
Driving from San Francisco to Mendocino is one of the longer drives you can do on the Pacific Coast Highway. While the miles themselves are not overly long, the drive is on many windy roads that will take a while to complete. It is never dull as the locations and views are majestic at almost every turn. The area from Jenner through Salmon Creek State Park is nearly as beautiful as the lower Big Sur Coastline. Here are my recommendations for stops on the drive from San Francisco to Mendocino, be sure to leave yours in the comments below. One caveat, I do not recommend stopping at Point Reyes National Seashore if you are in a rush as it deserves a full day itself, and it would be hard to fit into a trip like this.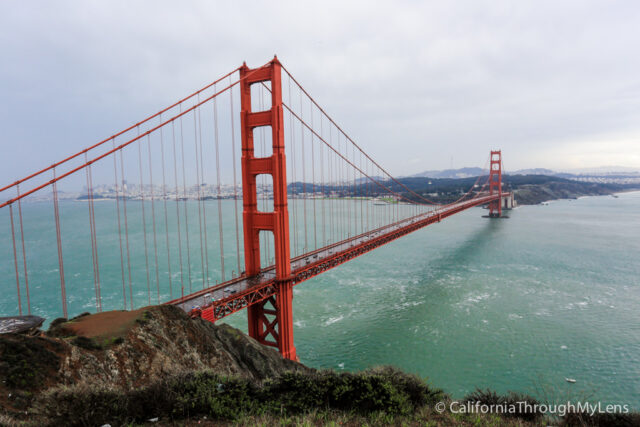 Details
189 Miles

4-6 hours of driving
After grabbing coffee at a local shop, I hit the road for a day of driving. I passed the Golden Gate Bridge without stopping, as I have been many times, but you can always stop at Battery Spencer if you didn't the previous day. 
Battery Spencer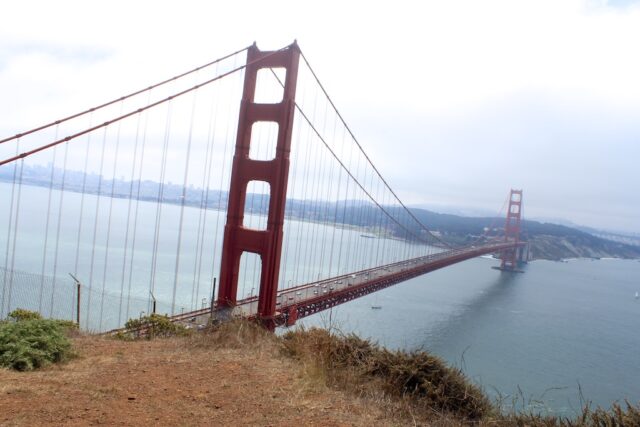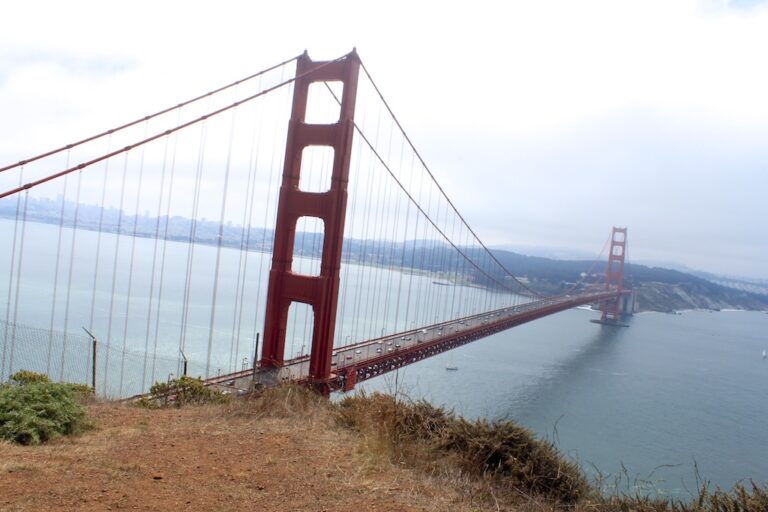 Battery Spencer is one of my favorite viewpoints for the Golden Gate Bridge. The parking is very sparse here, but the views are just incredible as you practically look down on the bridge. My first stop was the Muir Beach Overlook.
Muir Beach Overlook (15 minutes)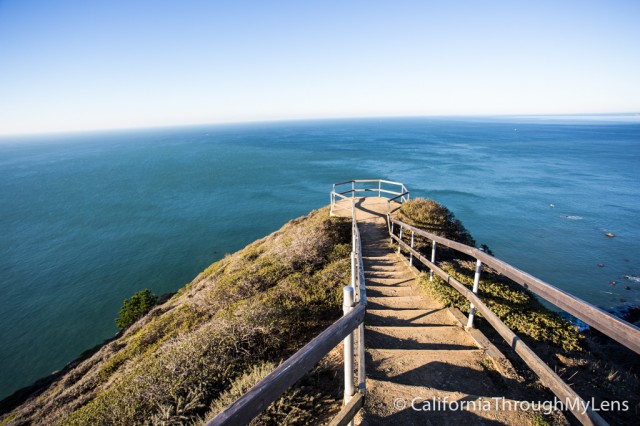 This staircase winds down from the edge of the cliff to a beautiful vista point that overlooks both Muir Beach and the coastline above it. Muir Beach Overlook is a quick stop with only a 10th of a mile of hiking, but it is fantastic and is well-deserving of your time, especially if it is a clear day.
Point Reyes National Seashore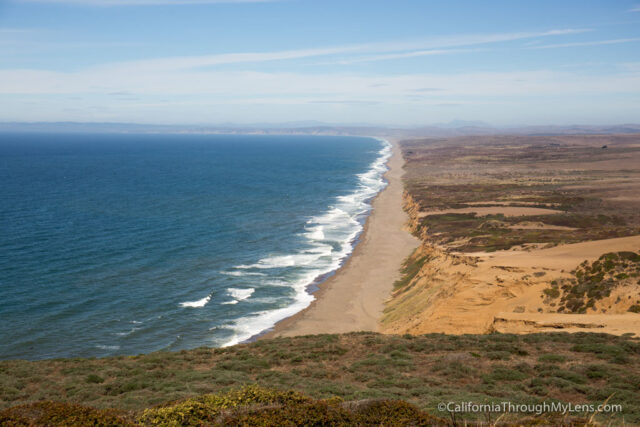 I know I said above to skip this area if you don't have a full day to explore, but I wanted to include it as it is one of my favorite spots in all of California. There is so much to do here, from waterfalls and beaches to a lighthouse and elk. You can read my recommendations for the area here.
Millerton Point in Tomales Bay (20 minutes)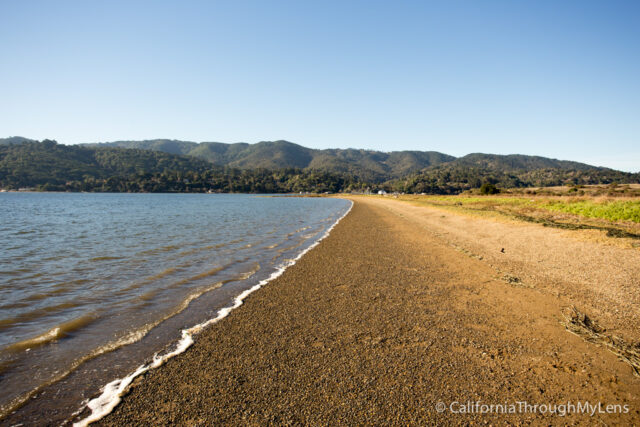 This quick stop is an excellent way to get out and stretch your legs while taking a short quarter-mile walk to the beautiful inlet that is Tomales Bay. I only spent a short time here, but it was refreshing to see the oyster shells washing up on the beach and the bay from up close.
Hog Island Oysters (30 minutes)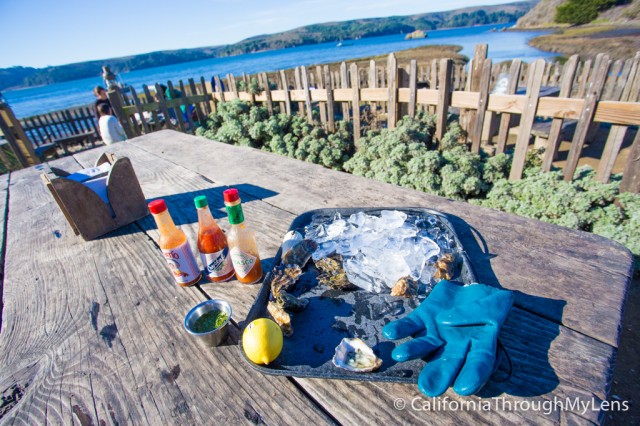 Even if you are not a fan of oysters, you owe it to yourself to try the oysters at Hog Island. When you park, you will wait in line for your oysters, which they pull right from their tanks in the back. For an extra 5 dollars, you can get them picnic-style and take them to the picnic tables where you can shuck and eat them while looking over the bay. I even converted my wife to liking oysters after visiting here, so you need to check Hog Island out.
Bodega – The Birds Filming Location (15 minutes)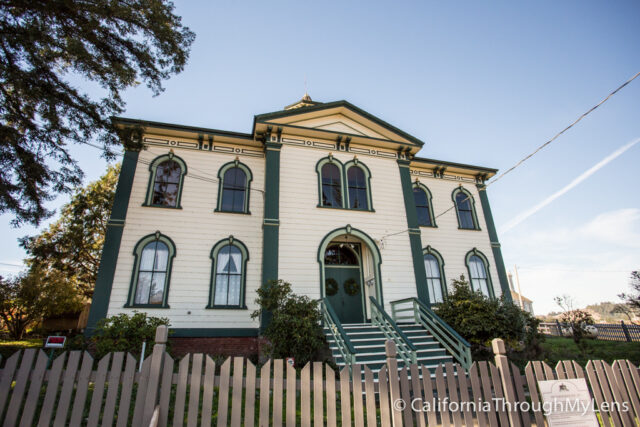 This short stop is to see the movie site for The Birds. Right off the highway (Bodega, not Bodega Bay), the old schoolhouse is a beautiful piece of 1800s architecture that had an impressive cameo in the famous Alfred Hitchcock movie. While many might not care about this, I was excited to see it and found it to be a short, fun stop. Remember, it is Bodega, not Bodega Bay. The church next to the schoolhouse is also beautiful as well.
Gas and Salt Water Taffy Bodega Bay (10 minutes)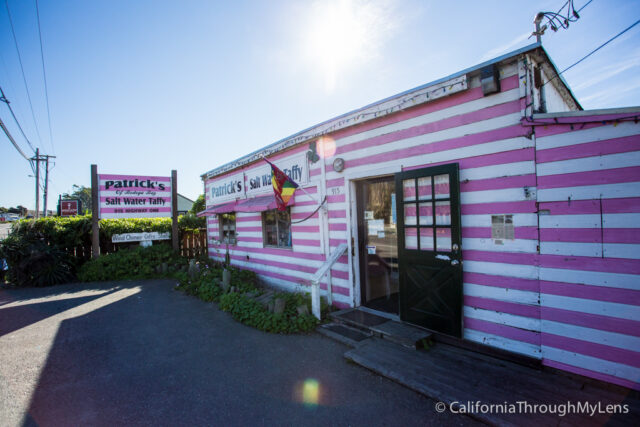 There wasn't anything in Bodega Bay that caught my eye, so I used the stop to fill up with gas and visit the Salt Water Taffy shop on the way out-of-town for a snack. The taffy was great, and the price was low, so it was a good stop.
Sonoma Coast State Park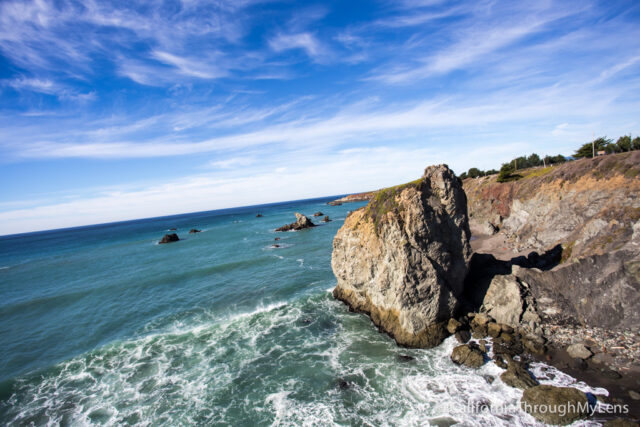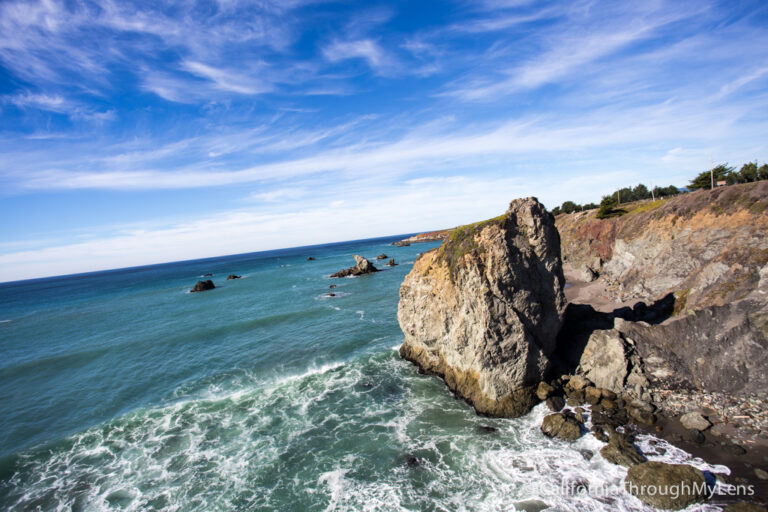 To say this area is a park is a little bit of a stretch. It is more like 20 miles of flawless coast with turnouts and beaches every few miles. I can't even tell you where the best place to turn out is as there are so many, and it is pretty much up to you to pick which one you like. This area can easily take half a day if you park and explore all the beaches, but I just stopped and took pictures whenever something caught my eye. This part of the drive is fantastic as well, so it's worth it just to take it slow and stop often.
Kayaking in Jenner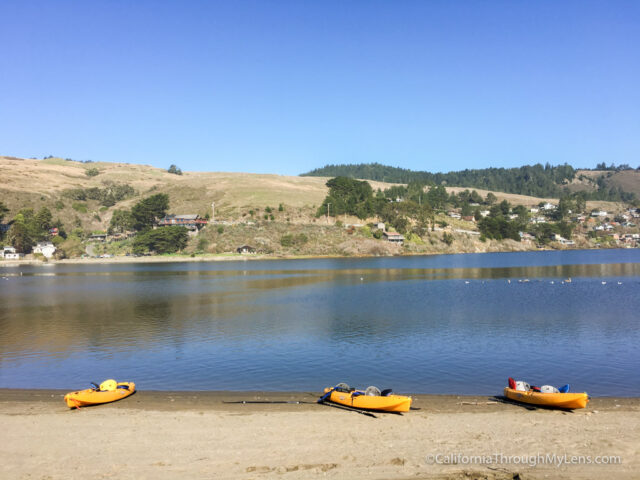 This town is one of the bigger ones on this stretch of the highway. I did not stop here other than to kayak, but it is a good place for lunch if you are hungry. Read all about my fantastic time kayaking on the Russian River in Jenner here.
Cafe Aquatica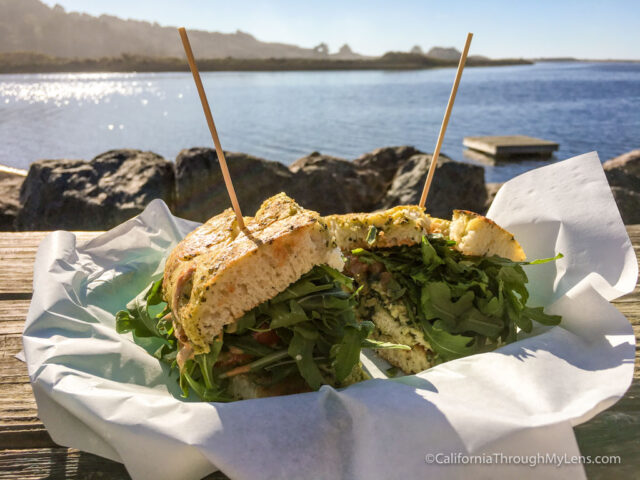 If you want to have lunch, you can stop at Cafe Aquatica. They have many great sandwich options, and you can sit on the porch and overlook the water while you eat.
Armstrong Redwoods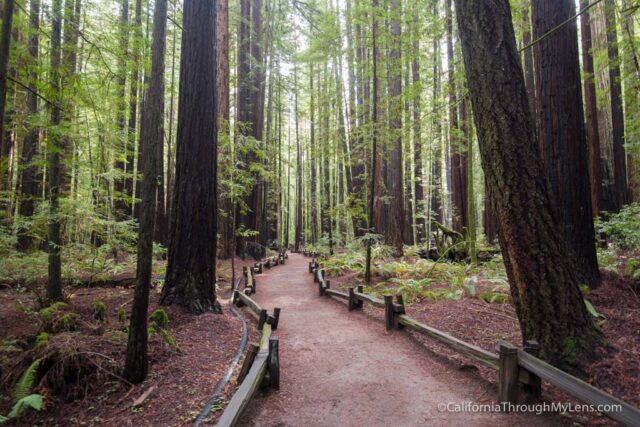 During your drive, you can head inland 15 miles (about 30 minutes) and visit the Armstrong Redwoods State Natural Reserve if you have time. This park is a great place to see redwoods, but if you plan to continue to Redwoods National Park after PCH, you can skip it.
Salt Point State Park (Bluffs Trail, Sentinel Rock, and Fish Cove) (30 minutes)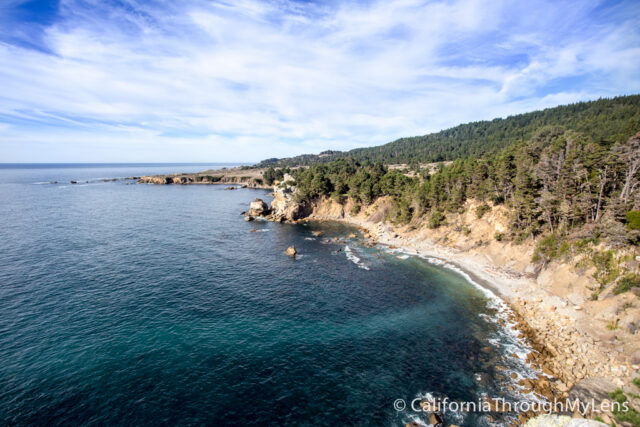 There are many jumping-off points for this park, but I chose the Bluffs Trail, which is about 1 mile in length. You will access the trail from the turn out for Fish Cove, where you take a right and park in the first parking lot near the Bluffs Trail sign. This trail takes you down to the bluffs, which overlook the water, then back up to the top of Sentinel Rock, which overlooks Fish Cove. You can continue down to Fish Cove if you are looking for a majestic beach to relax at or loop back to the car.
Trinks for Lunch (45 minutes)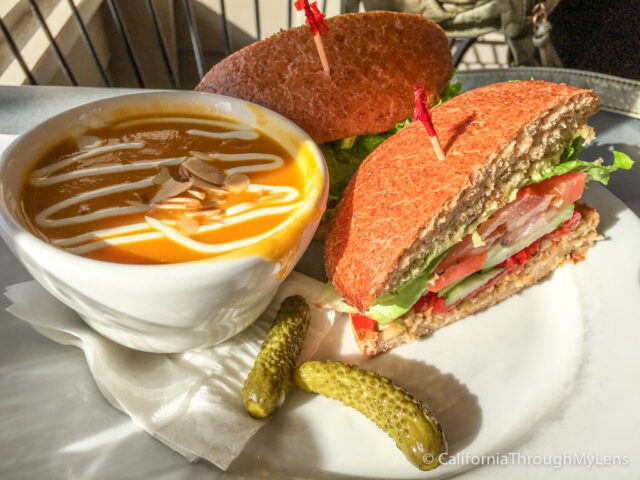 Trinks is a great sandwich and salad place in the town of Gualala that I enjoyed. They serve fresh food, and the atmosphere is laid back and relaxed. All of the food I've had is great, but the smoked salmon BLT and the sweet potato soup are personal favorites. Also, you can't go wrong with the pies here.
Point Arena Lighthouse (45 minutes)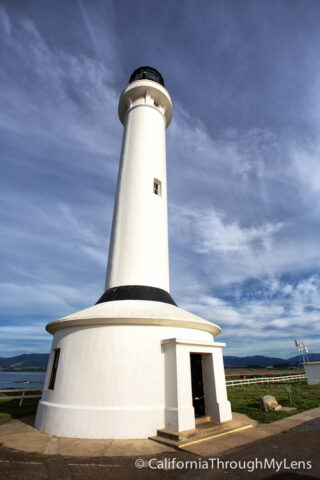 After lunch, you will be driving for a little while until you reach the town of Point Arena, which is home to one of the most famous lighthouses on PCH. This lighthouse is a must-visit, and for $7.50 (as of 2017), you can get a ticket to climb to the top. Even if you do not want to climb up, it is worth it to go for the beautiful coastal views leading up to the lighthouse; they are hard to beat. The vantage point at the top is worth the price, though, and they will tell you a lot of information on the history which I enjoyed as well.
Pygmy Forest in Van Damme State Park (20 minutes)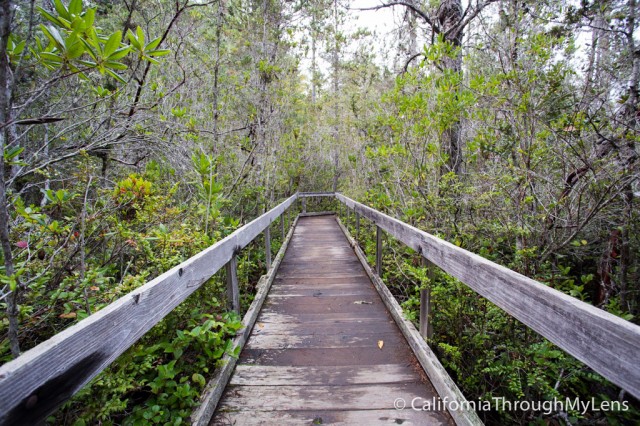 Before arriving in Mendocino, you will reach the Pygmy Forest, which is 3 miles off Airport Road. I thought this place would be a lot crazier than it was as I pictured Bonsai trees waiting for me; however, the path you walk on is beautiful, so it is a good stop for an exploring family. The trees themselves are around 100 years old but only 6-10 feet high, which is pretty crazy. 
Chocolate in Mendocino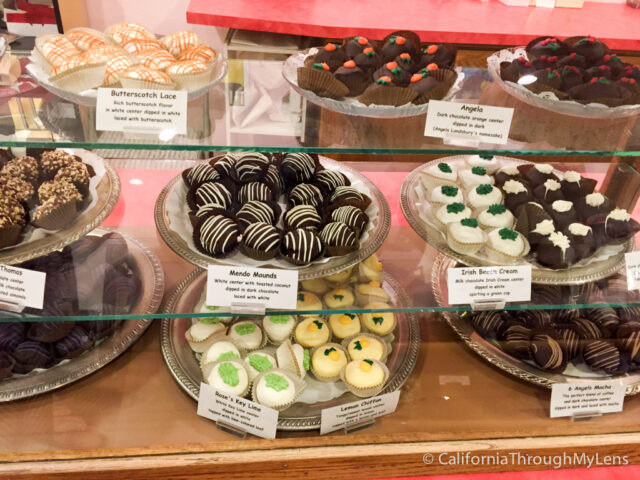 Before calling it a night, I grabbed some chocolate at Mendocino Chocolate Company. They have a ton of options, and it was fantastic chocolate.
Pattersons for Diner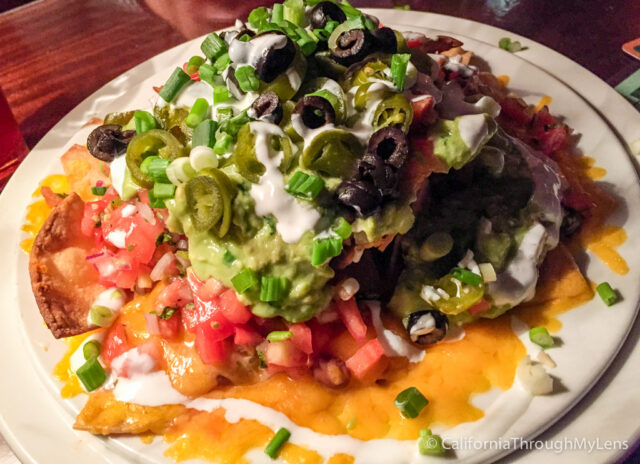 For dinner, I went to Pattersons Pub to share nachos and a drink with my wife. The nachos here are called "killer nachos," and it is easy to see why. The portions were enough for us both to be filled with one order. Pattersons is a fun place to relax as the vibe is excellent, and they have a lot of different food and drink options. It's small and always packed, but that's what makes it fun.
Hill House Inn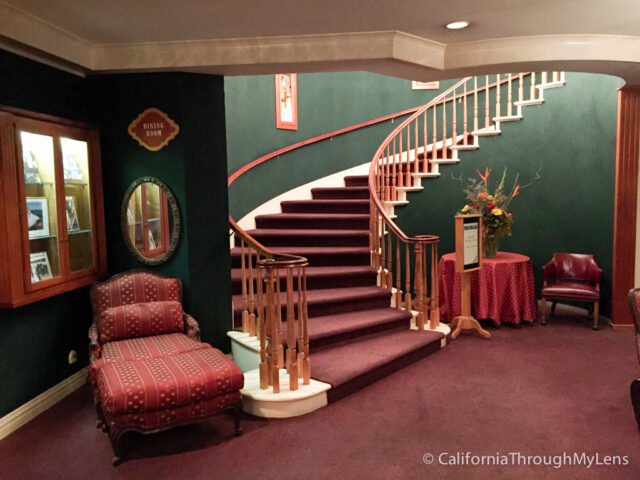 I stayed at the Hill House Inn, which is a lovely B&B right near downtown Mendocino. The rooms have an old-style, but they are homey and big. I enjoyed my stay here.
So there you have it, my Pacific Coast Highway trip from San Francisco to Mendocino. Read about my journey from Mendocino to Eureka here and Eureka to Crescent City here.