Russian Gulch Headlands Trail in Mendocino
Russian Gulch State Park is one of my favorite areas in Northern California. The small park features beautiful coastal views, a waterfall, a sinkhole, and an impressive bridge. It is worth getting out and exploring as it has a little something for everyone. This trail is less than a mile round trip, and it is an excellent spot for sunset. The trail takes you to the sinkhole, and the bridge viewpoint, two of my favorite places. Here is all the information.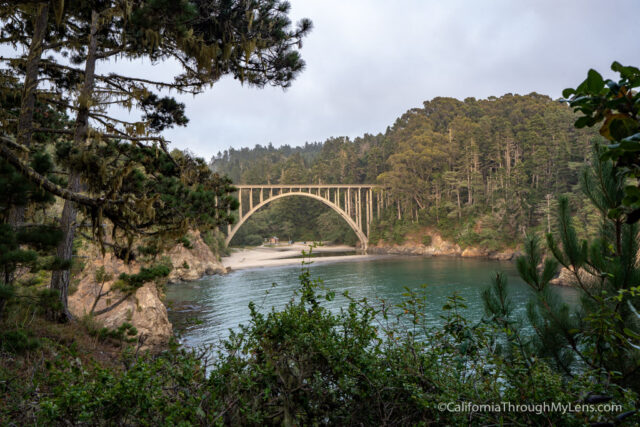 Details
$8 to enter
Half mile trail
Consider hiking to the waterfall while you are in the park, read more about that here
This information was from my visit in 2018
Read about my favorite spots along the Mendocino Coast here
Getting There
After paying the fee, you will head right at the fork in the road after the park entrance and the first parking area is for the bridge viewpoint, you can park here or just park at the headlands area and walk to both spots.
The Bridge Overlook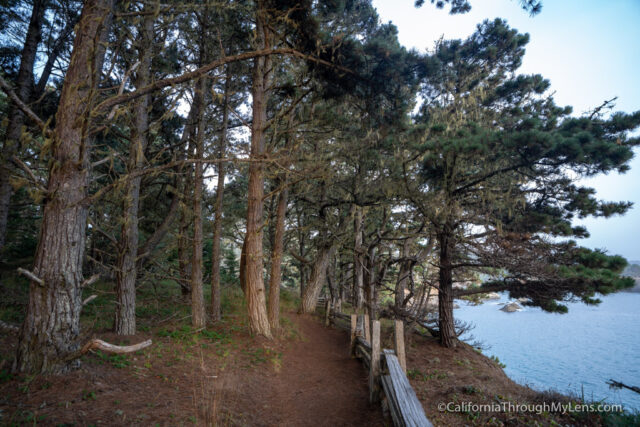 I parked at the headlands, where the road dead ends and started my hike by waking left along the coast. This area is covered in beautiful trees, and within a tenth of a mile, you will make it to the bridge overlook.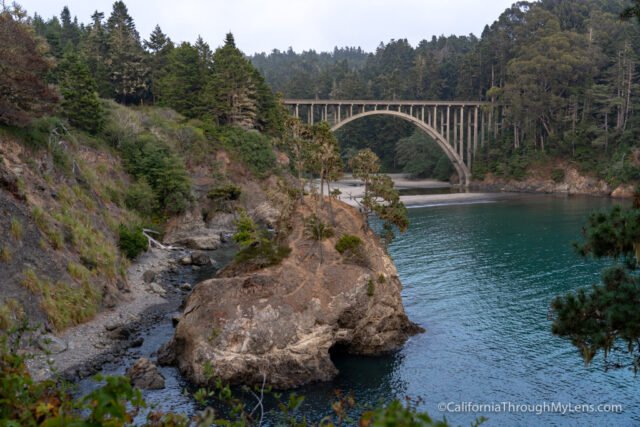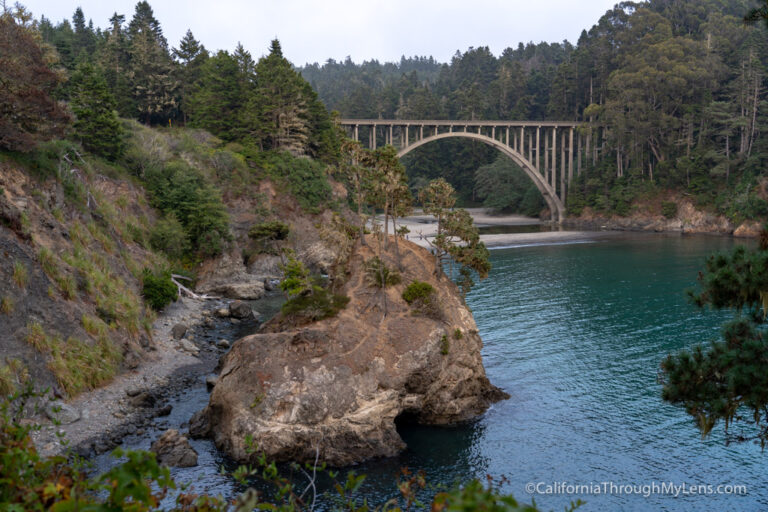 The bridge overlook is one of the most beautiful views on the Mendocino Coast with a small island in front of you, the ocean crashing below and the bridge off in the distance. I loved this spot and took more pictures then I needed to here.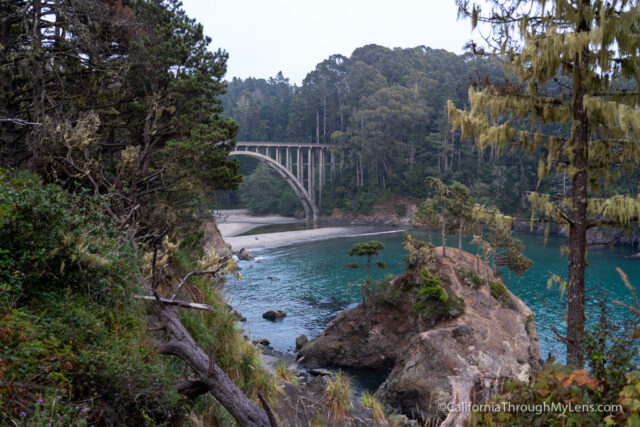 After taking it all in, we walked back to where we parked and headed out on the Headlands Trail.
Headlands Trail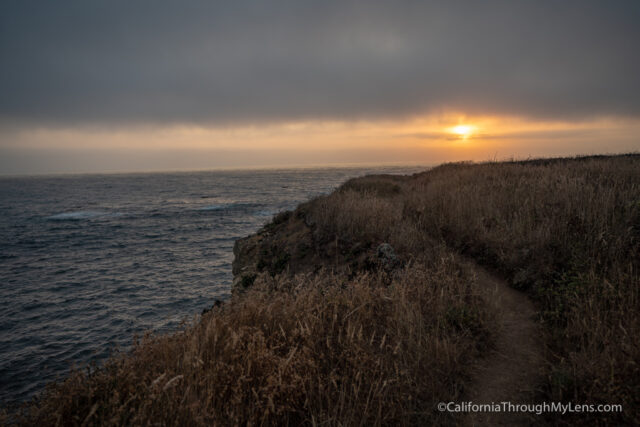 The Headlands Trail is a short path with small spurs that go through the reeds and plants. Watch out for poison oak here. Well, I am not sure it was poison oak, but it looked like it to me.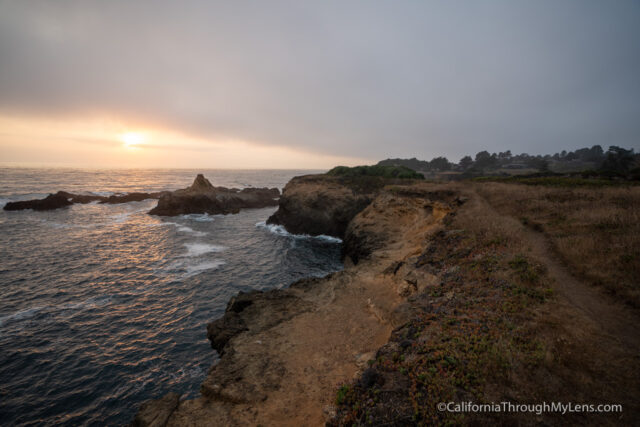 The trail goes along the coastal bluffs and looks down on the water.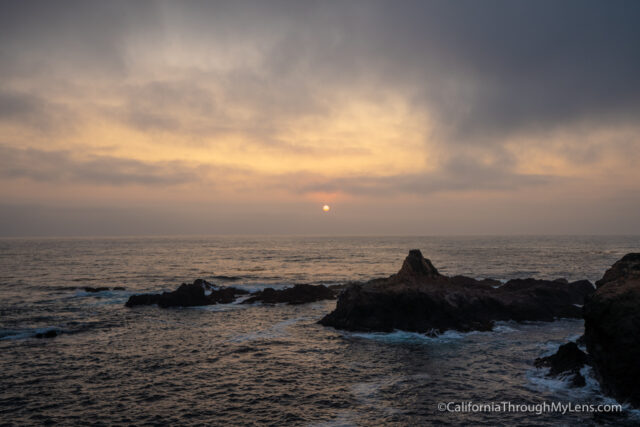 It was a beautiful area, especially with the sun setting in the distance.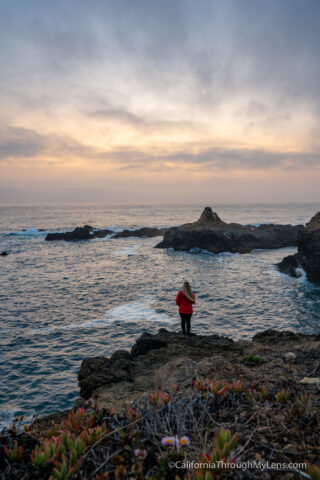 We walked out to the end before sitting down and watching the waves crash at sunset.
Sinkhole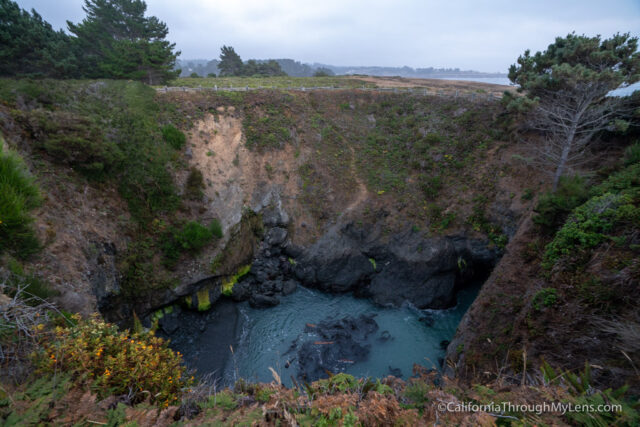 On the way back, be sure to go to the sinkhole right in the middle of the cliff, you can't miss it.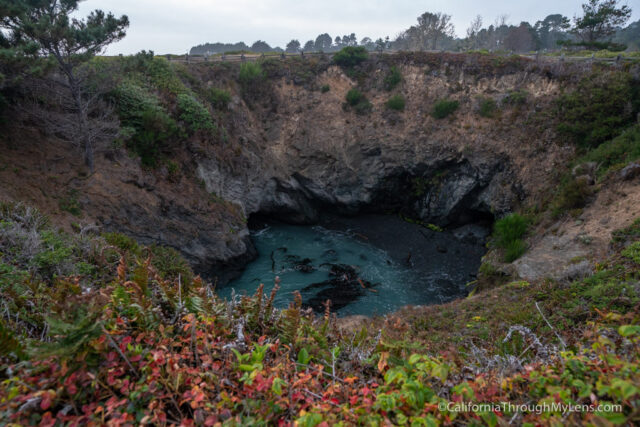 This trail is excellent for the whole family as it is short and beautiful. Check it out if you get a chance and let me know what you think in the comments.