San Francisco's Chinatown: 6 Places to Visit
Chinatown in San Francisco is the oldest Chinatown in North America, and it covers 24 square blocks of the city. It has been in the heart of San Francisco since the 1850s, and it is visited by more people each year than the Golden Gate Bridge. Taking a few hours to walk the streets, visit the shops and eat the food is something that I love doing in the city and something I recommend you do as well. Here are my six favorite spots in Chinatown that you need to see on your first visit.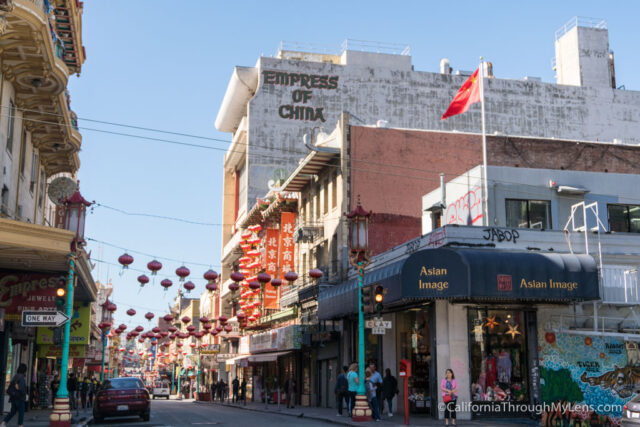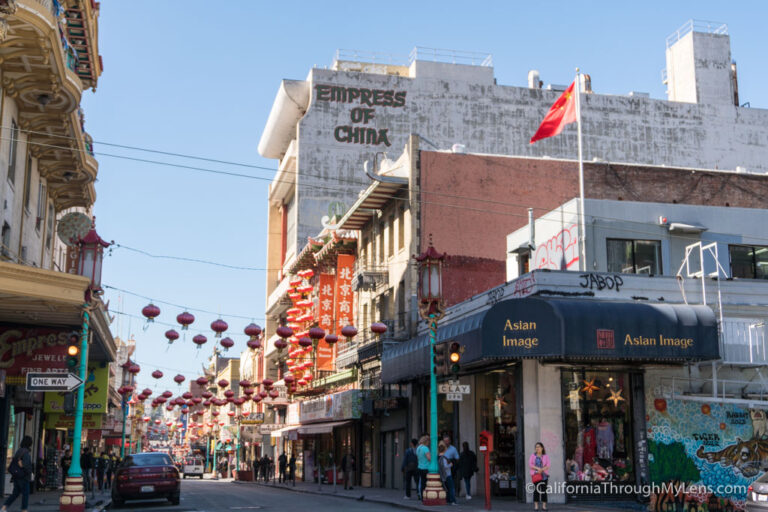 Dragon's Gate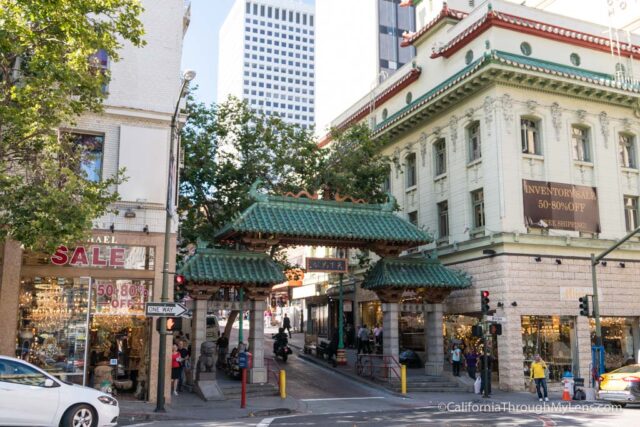 When you walk into Chinatown from the Union Square area, Dragon's Gate is the archway that welcomes you in. It is located on Grant St. and it does feel like a new city when you pass under it. Be sure to check out the big concrete lions that are on either side of the arches as well.
Old St. Mary's Cathedral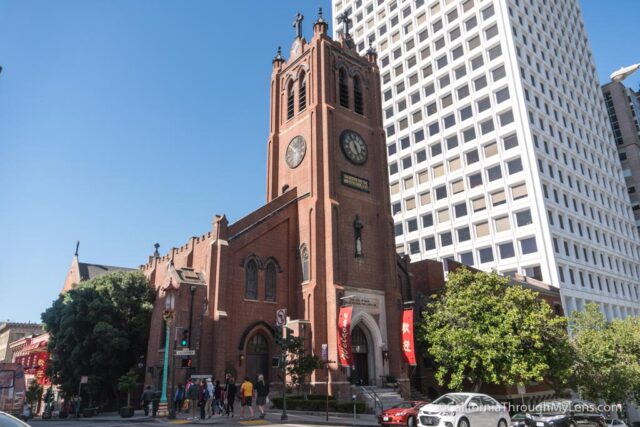 The Old St. Mary's Cathedral seems almost out of place amidst the lanterns and painted walls of Chinatown, but this historic church has been here since 1854. It is a national historic landmark and a unique gothic revival building to see in the city.
Far East Cafe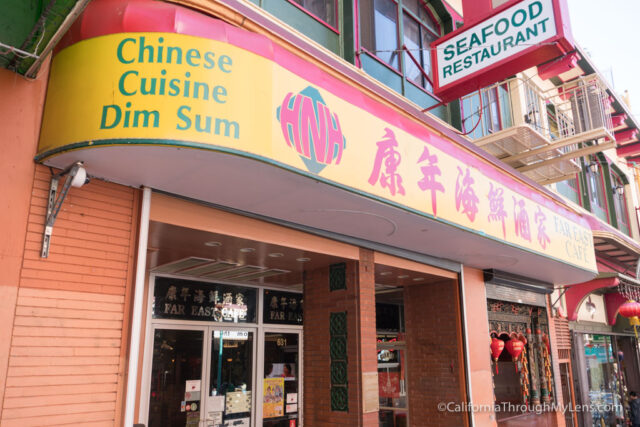 If you want to dine at a historic Chinatown spot, then the Far East Cafe is a good choice. This restaurant has been here since the early 1920s, so it has been welcoming visitors for almost a century. The food is a little pricey, but it is decent, and it is just fun to eat at such a historic spot.
Tin How Temple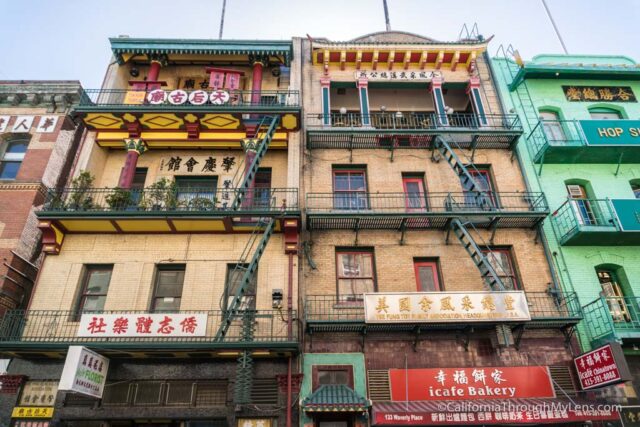 Located on Waverly Place, this temple is the oldest Buddhist / Taoist temple in the United States. It is situated in a small room on the fourth floor of the building, and when it is open, you can pay a few bucks and walk up the stairs to see it. Even when it isn't open, it is still worth checking out from the street as the facade is beautiful as well.
Historic Alleys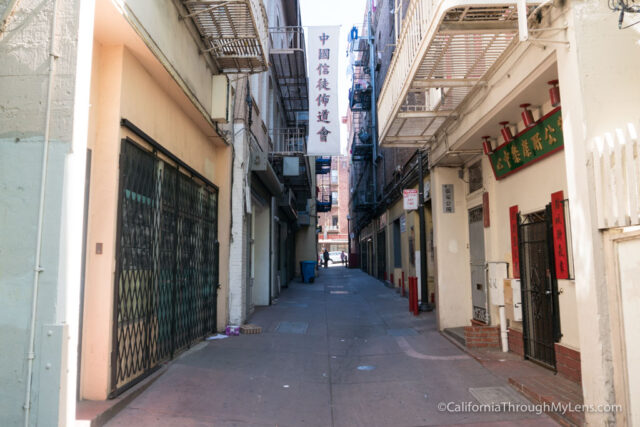 Grant Street is the main walkway in Chinatown, but some of the best spots are off the historic alleyways that run alongside it. Two of the most impressive are Waverly and Ross. Be sure to walk down a few of them on your trip.
Golden Gate Fortune Cookie Factory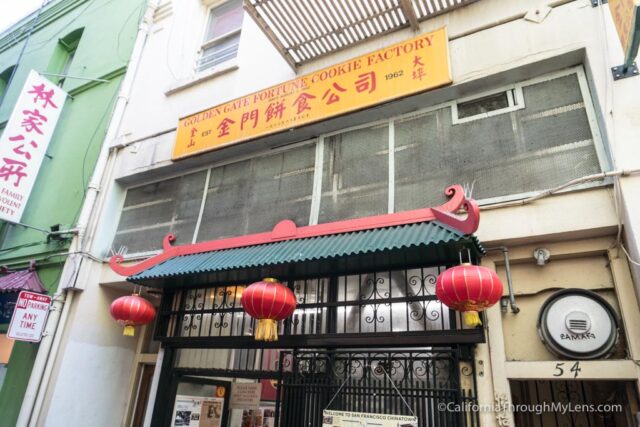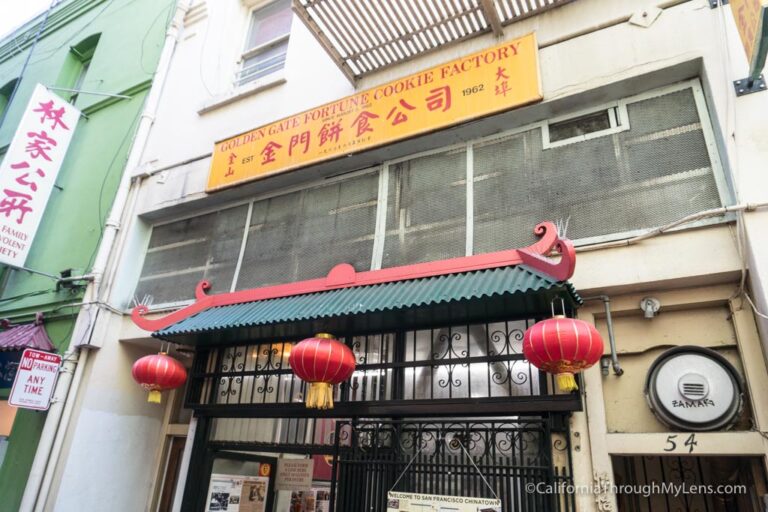 This is my favorite stop in Chinatown, and inside the small one-room shop, you can see them making fortune cookies. When you visit, you can write your own fortune and have it added into a cookie for $1, or you can buy a jumbo fortune cookie for $5. It's a lot of fun, and you can read all about my time there at this post.
So there you have it, my favorite spots in Chinatown. Be sure to let me know what yours are in the comments as I am always looking for new places to explore in the city.