Fall in Lake Tahoe: Salmon Run & Hope Valley
Guest Post by Nate
The beauty of living in the Northern Sierras is that every season offers its own, distinct experience. The seasons here change abruptly, often without notice. This year, winter allowed the snow to linger through the spring until the weather suddenly warmed in June. Autumn in the Tahoe area is certainly no exception. Seemingly, without warning, the cottonwoods and aspens turned colors and began to shed their leaves. In the hope of capturing the beauty of the fleeting season, we set out down Highway 267 toward South Lake Tahoe and the yellowing leaves of Hope Valley.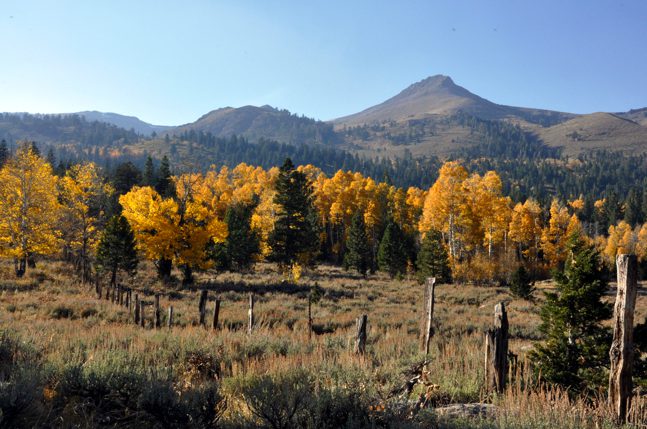 First, we stopped and took a few photos at an orphaned, run-down shed a few miles south of the ski resort at Northstar. My wife and I had driven by dozens of times, but never notice the shack tucked in between the trees. However, as the Aspens had turned, they highlighted the structure like a brilliant firework show, brightly blowing apart around it. As I walked the area, it became a struggle to shoot without people swimming in the foreground.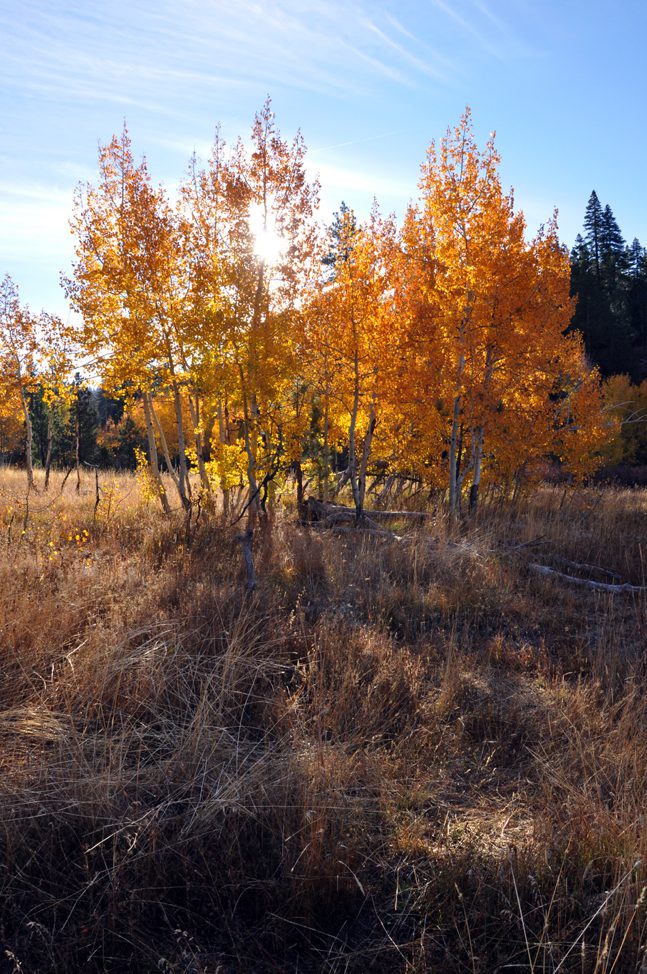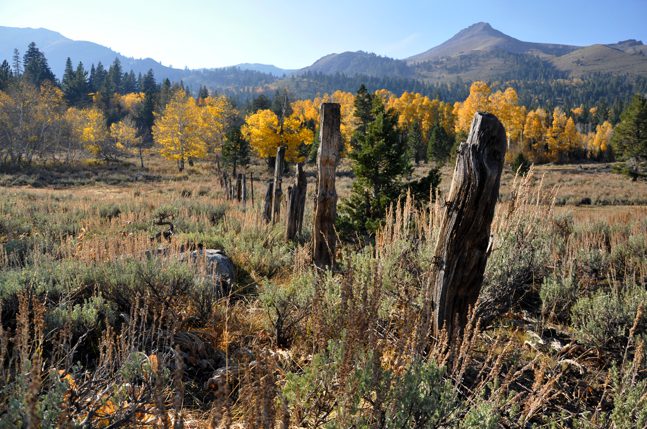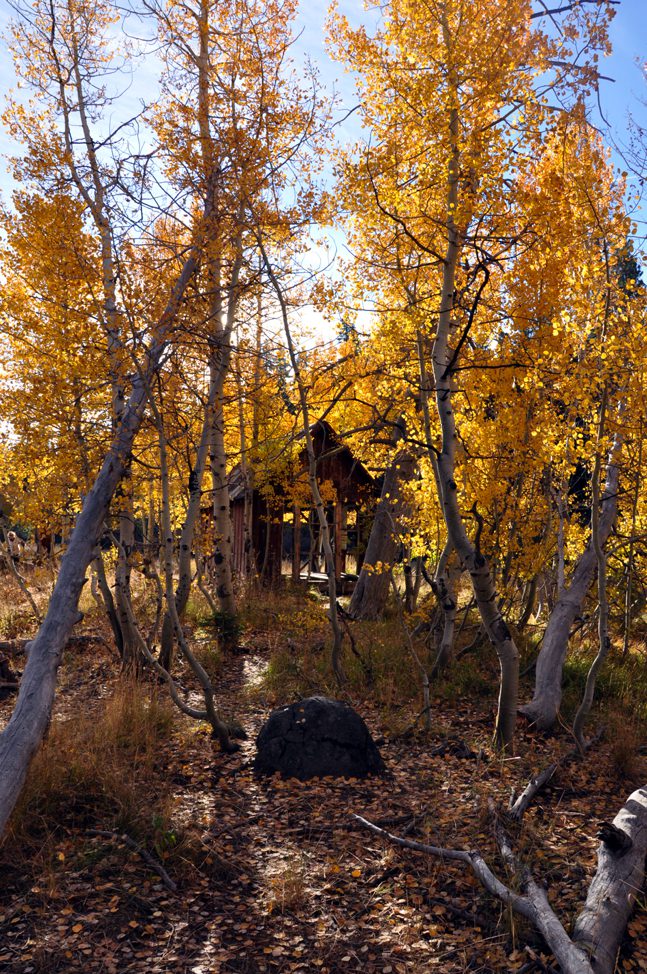 Next, we headed south on Route 89 to see the salmon running near South Lake Tahoe. Along the highway, just before the city of South Lake Tahoe, we arrived at a small creek and parked next to the bridge that crossed it. Every year in October, hundreds of thousands of Salmon follow their instinctual call to spawn in these creek beds. Soon after, the fish die, leaving their offspring to continue the cycle of life.  Because it was late in the month, we hoped not to be greeted by a plethora of rotting fish. We were pleased when we found the salmon, fluttering in the shallow stream; however, the salmon were beginning to die and were washing up along the shore. The stench caused us to move quickly to our next destination.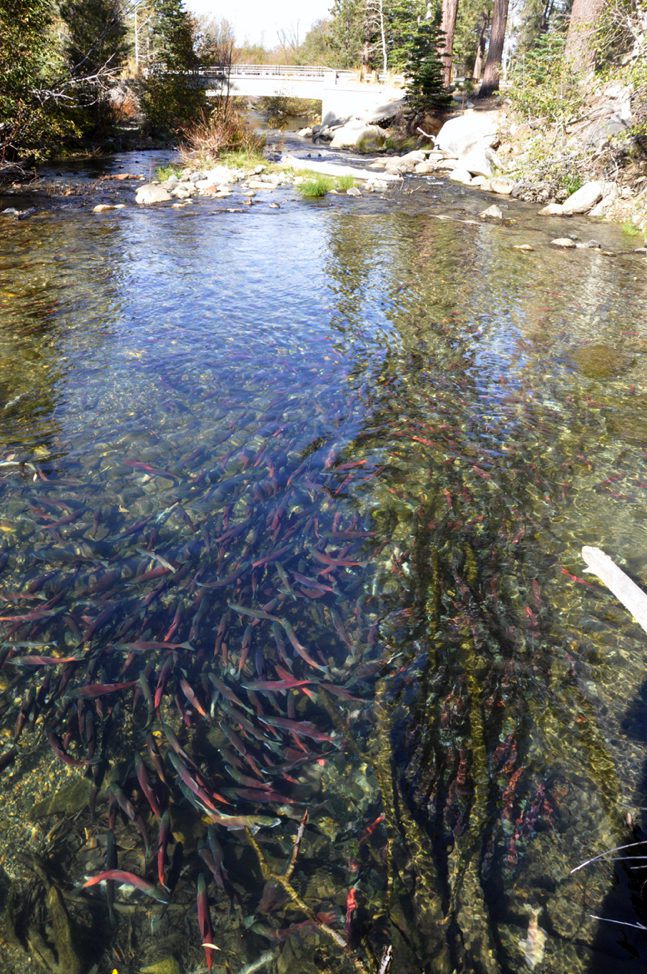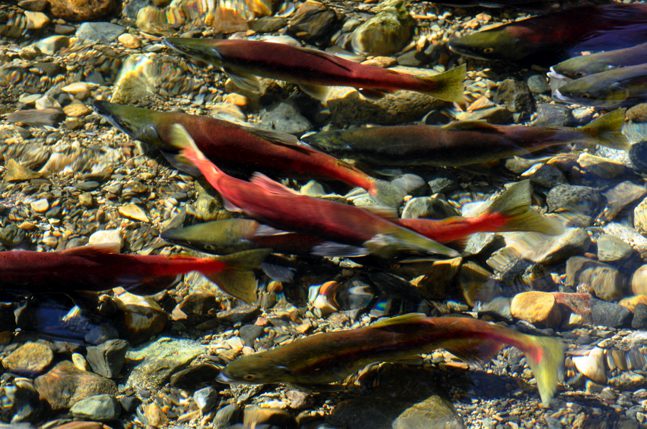 We continued south on 89 we turned right onto 88 and made the short drive into Hope Valley. Here, the Aspens yellow hues provide the accent between the pines, offering stunning vistas around every turn. We drove a little slower in the valley, and let the sights of season saturate through our lenses.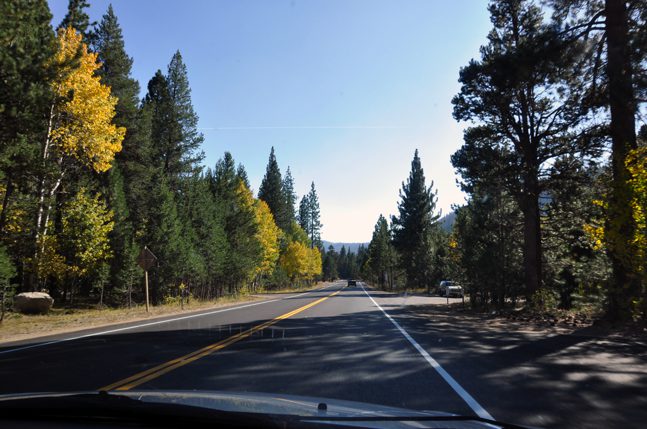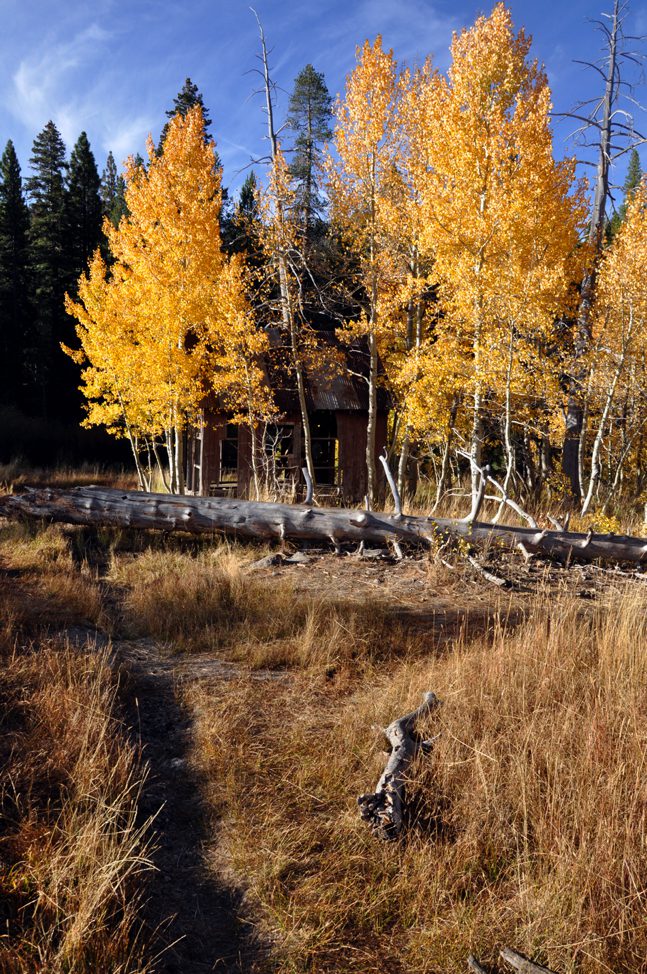 If you are ever looking for a detour in your road-trip, or simply hoping to experience the amenities of fall, I highly recommend taking a drive along Highway 89 into Hope Valley. I guarantee it will be a trip you won't forget!