For the last year, I have been on a ramen kick, and I often go out of my way to try new ramen places when I visit new cities. On a recent trip to Napa, I found Eight Noodle Shop and knew I had to give it a try. They make a less traditional ramen with larger udon type noodles and crazy add-ins like salmon, but I can say it was a great dining experience that lived up to expectations, here is all the information.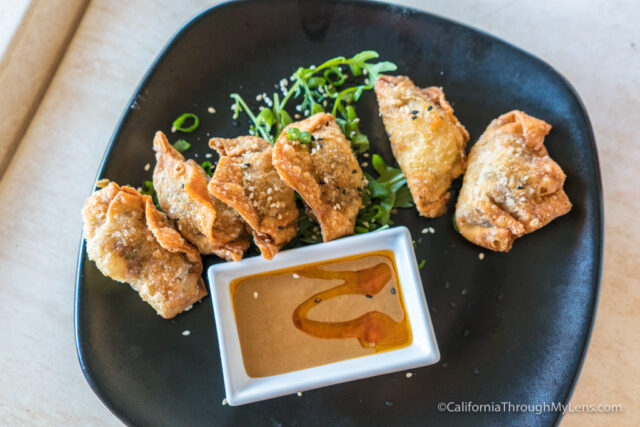 Details
Cost: $15 – $20
Location: 1408 Clay St, Napa, CA 94559
Getting There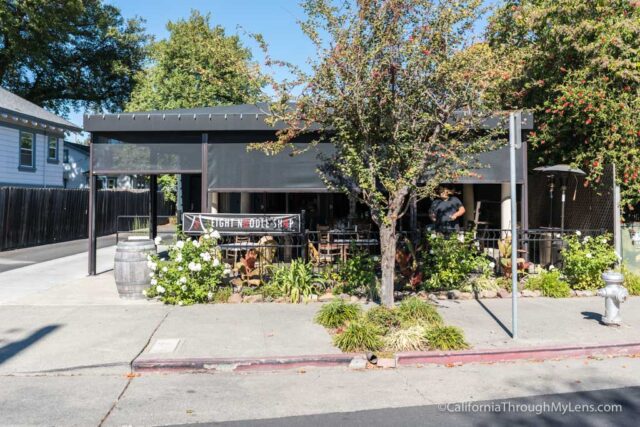 From Main St in downtown Napa, you will want to turn left on 1st St, then right on Seminary St. From here turn right on Clay St and the restaurant will be on the left. There is a parking garage across the street that you can park in.
The Restaurant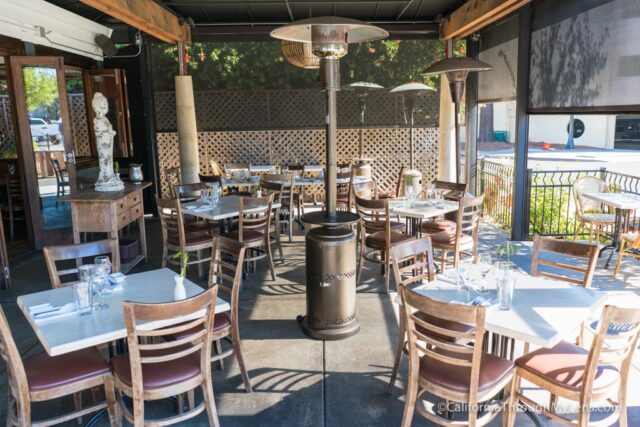 The restaurant itself is small with a half dozen tables inside and another half dozen outside.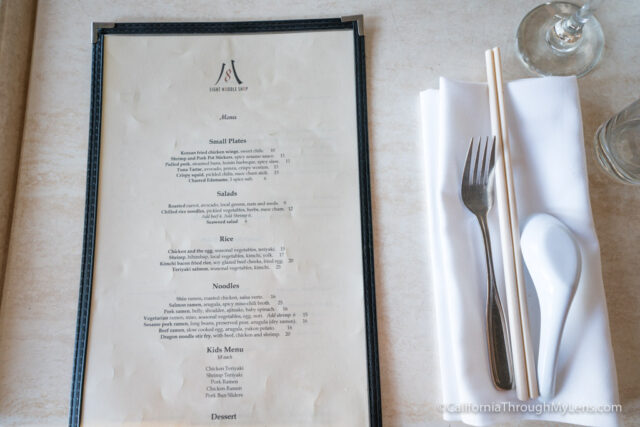 We opted to sit outside which was great since the Napa weather is usually pretty nice.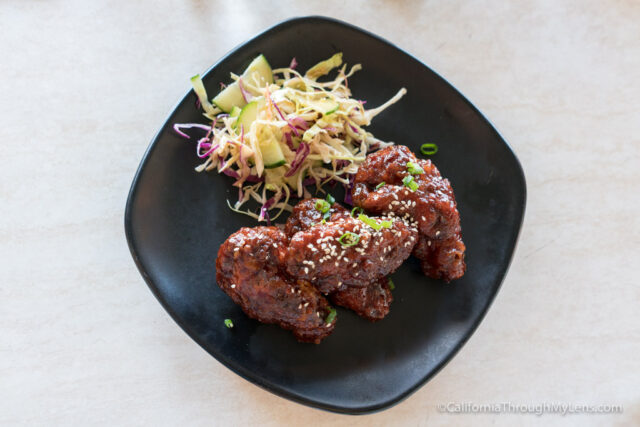 My group decided to try a few of the appetizers, and the Korean Fried Chicken Wings were the standout. They had just the right amount of crispiness and a ton of flavor.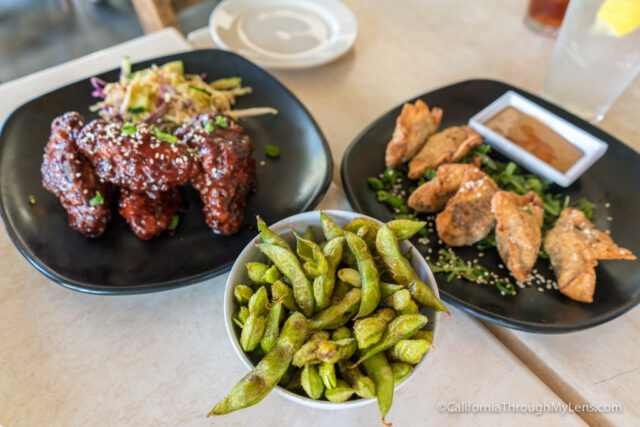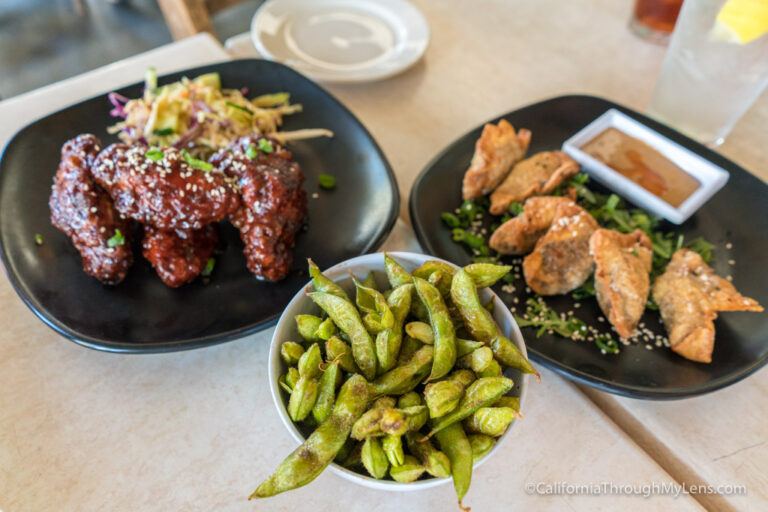 The edamame was also excellent with 5 spice salt that combined for a sweet/salty flavor.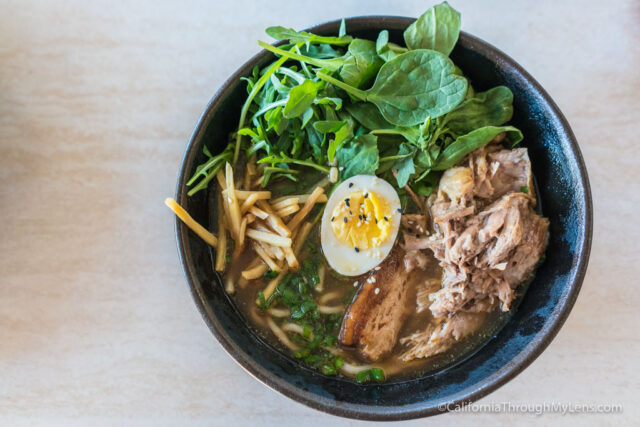 For lunch, I went with the pork ramen, which had the thick udon noodles with pork belly and shoulder. The ramen base had a nice big flavor that I appreciated, and even though it seemed non-traditional, I really enjoyed it.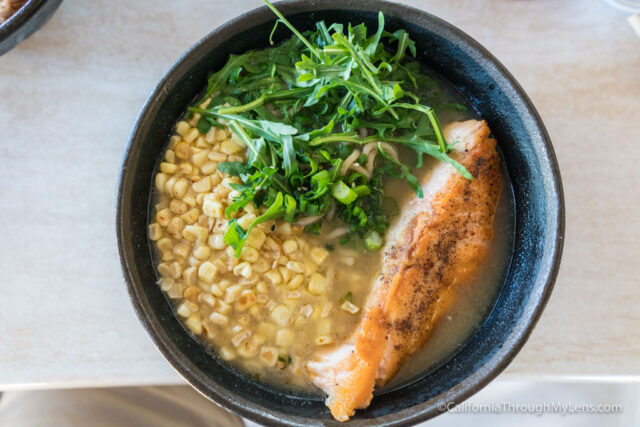 My friend Charles from McCool Travel got the salmon ramen which I had never seen before. The salmon was cooked with a sweet glaze and finished in the hot ramen, and it was excellent. The dish was served with corn, and I was impressed with the small sample I tasted. Who knew salmon ramen would be good?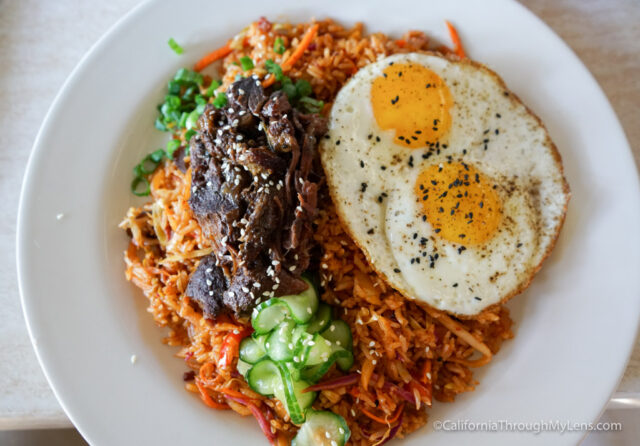 The rest of our group got some other dishes like the kimchi fried rice, and everyone was happy with their choices.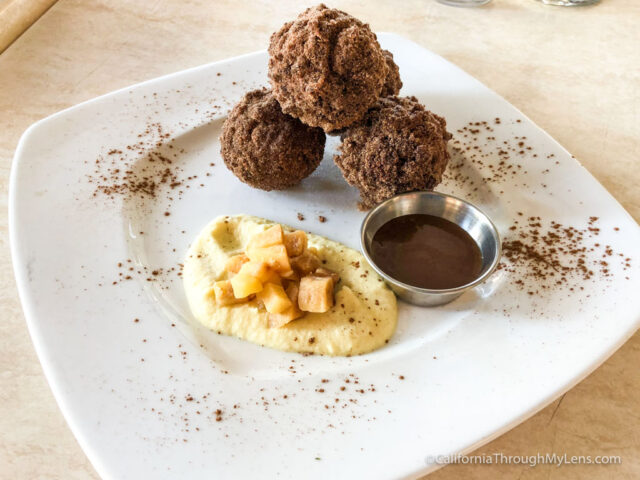 For dessert, we split the Okinawan doughnuts which were more like beignets than a doughnut but were delicious. They were like mini apple fritters and came with a caramel sauce.
All in all, Eight Noodle Shop is a great place for a meal in downtown Napa. I really enjoyed my time and am sure I will be back.
Disclosure: This meal was provided free of charge, but all opinions are my own.