McConnell's Fine Ice Creams in Santa Barbara
Who doesn't like some tasty ice cream? From the store-bought stuff to 31 Flavors, most people can appreciate a good scoop. When you get a hold of an ice cream that is really excellent though, like McConnell's, it is hard to go back. This was the case for me when I stumbled into the downtown shop on a recent trip to Santa Barbara. It was so good that I went back twice on the same weekend and have made it into a staple on my trips up Highway 1. Here is the info so you can check it out.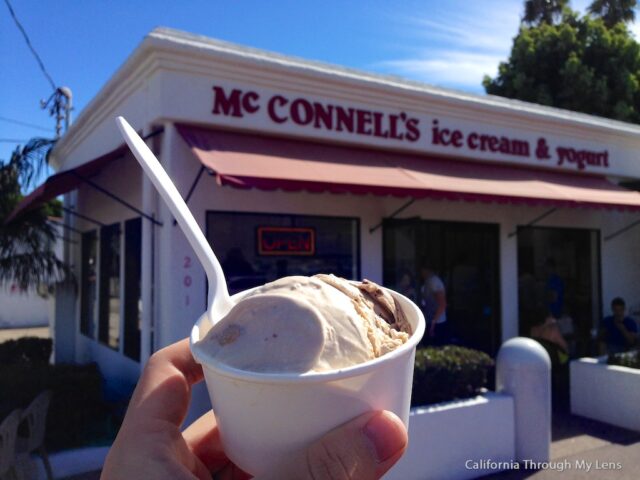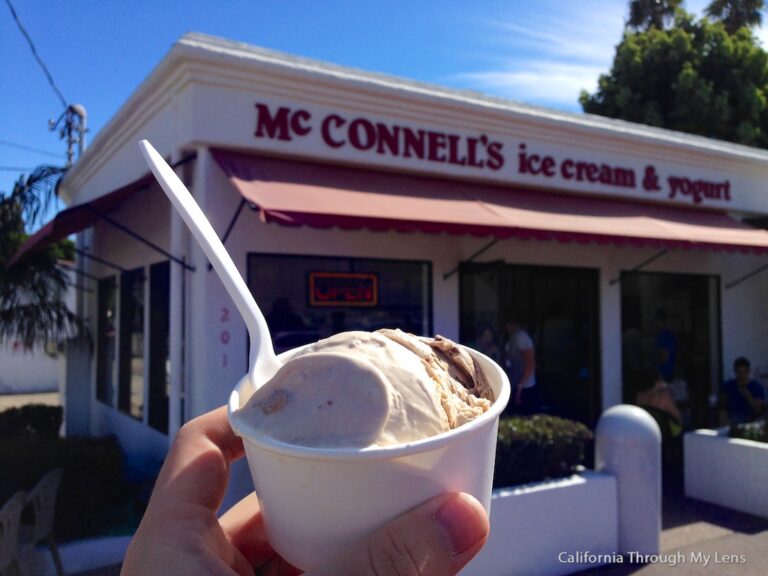 Details
Hours: Noon to 9:30 PM most days, and Noon to 10:30 PM on Friday and Saturday. Do check before you go though
Cost: $4-5 per person
Information from my visit in 2015 but I have been back many times since.
History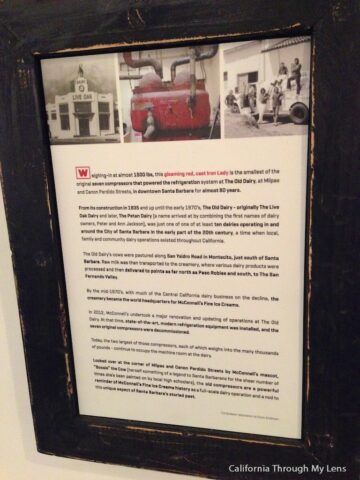 Here is the history from their old website.
After the war, Mac (the creator) moved with his wife from New Jersey to Santa Barbara, where he spent months creating the recipes that would eventually become McConnell's ice cream. To make the now-famous ice cream, Mac got rid of the traditional mixers and started using a hybrid French pot to create the fantastic ice cream. In December of 1950, Mac opened the shop on State and Mission Street to immediate success as customers came from miles to try the ice cream. In 1987, after changing owners, the original shop moved to its current location on De La Vina and Mission. Just recently, after switching owners again, it now has a location in downtown Santa Barbara as well.
The Shops
Downtown – State St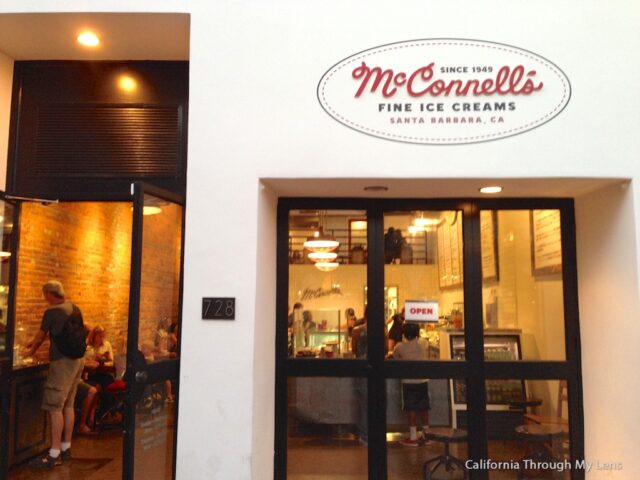 Since I have been to both locations, I will discuss both. The one in downtown is great as it is right along the main walking street and is the perfect stop while wandering downtown Santa Barbara.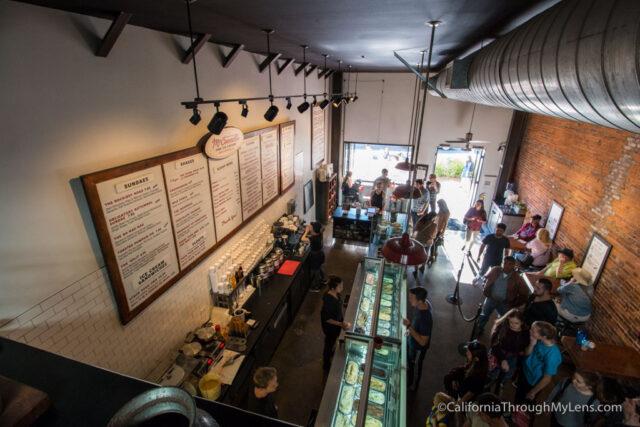 It has an ample amount of seating and is very modern with its brick walls. I loved being able to walk in, grab a scoop, and continue to shop, but it is not a great location if you are just coming for ice cream since parking can be difficult.
Mission St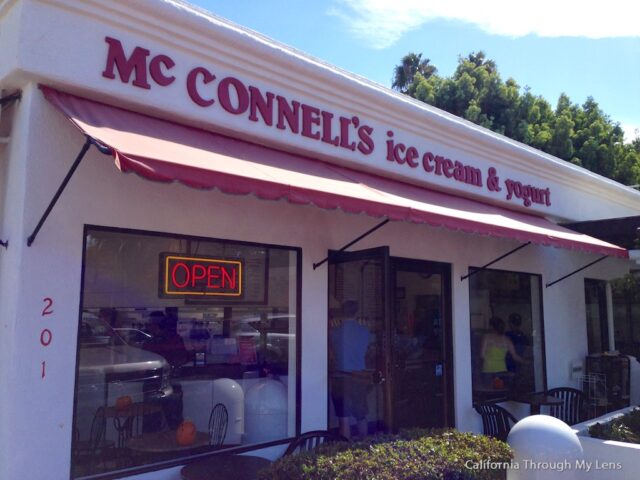 The other location, which is the older one, is more a traditional ice cream shop. Its whitewashed walls remind me of all the times I went to Rite Aid with my parents for a cheap scoop of ice cream growing up. There are a few small seating areas inside and outside, so you can enjoy your ice cream there.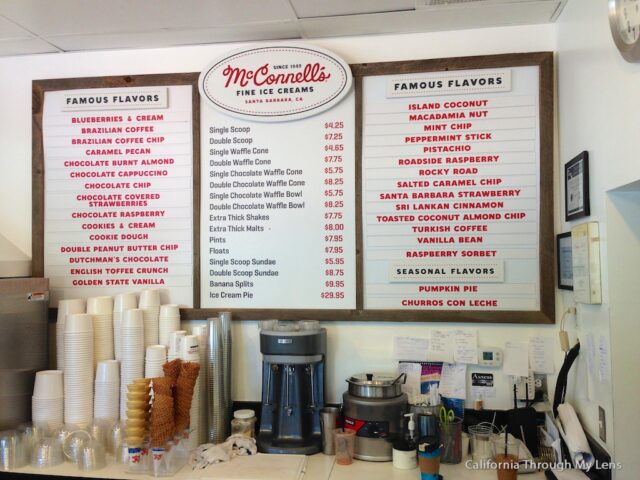 This is a great location to stop at on a road trip, and the other is a good one to stop at when you have time to relax.
The Ice Cream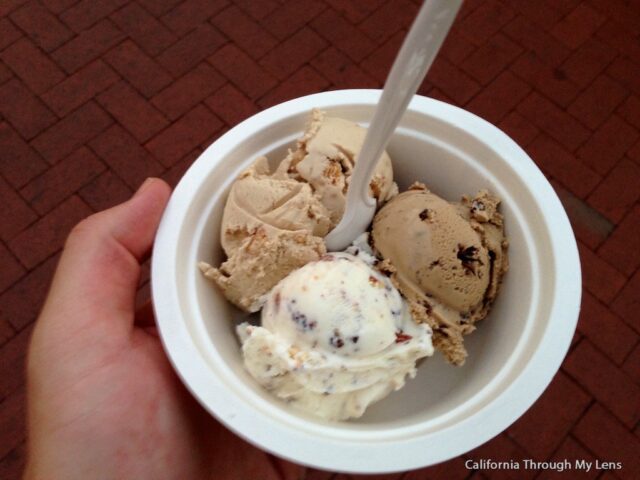 There are a ton of great flavors at McConnell's, and you can see the list here. For me, it doesn't get better than Churros Con Leche and Salted Caramel Chip. You can even split your scoop so you can get half of one flavor and half of another!
The ice cream is smooth and flavorful, and I highly recommend it. Let me know in the comments what you think.