Chili Johns: Chili and Spaghetti Oldest Restaurant in Burbank
Chili Johns is a historic restaurant in Burbank serving customers fantastic chili for over 70 years. It is the oldest restaurant in Burbank, and it has been featured in many movies and TV series, with the most recent being "Once Upon a Time in Hollywood." I am on a mission to eat at all of the historic places in Los Angeles, so I made my way over to Chili Johns on a weekday night to try their famous chili over spaghetti. It was filling and unique, and I highly recommend you stop by if you are in the area. Here is all the information.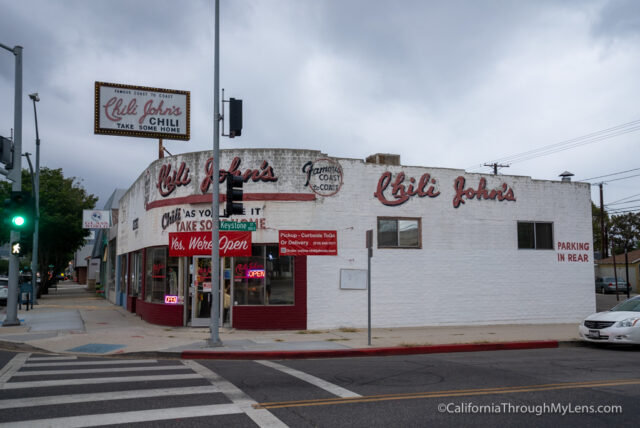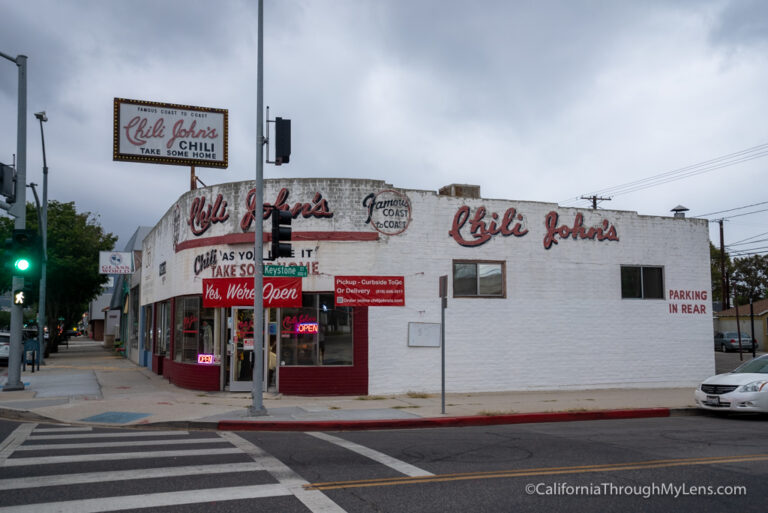 Details
Cost: $10 – $15
Hours: 11 AM – 7 PM, Closed Sunday
Location: 2018 W Burbank Blvd, Burbank, CA 91506
Featured in: Once Upon a Time in Hollywood, Twin Peaks, and others
Getting There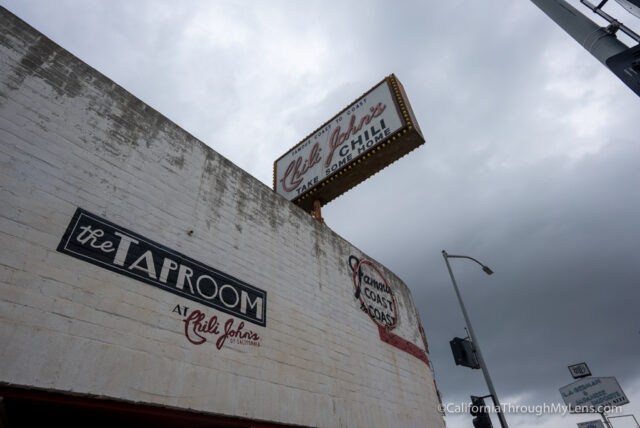 Chili Johns is located off the 5 Freeway in Burbank. You will take exit 146A towards Olive Ave and then make your way towards Burbank Blvd. You will see Chili Johns on the left and can park along the street if you can find a spot.
Chili Johns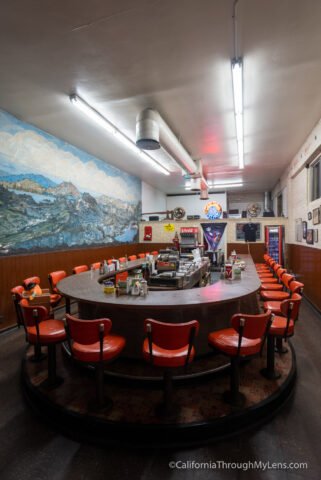 I arrived about an hour before closing on a weekday and was there with only a few other customers. I grabbed a seat at the 20 people U-shaped counter.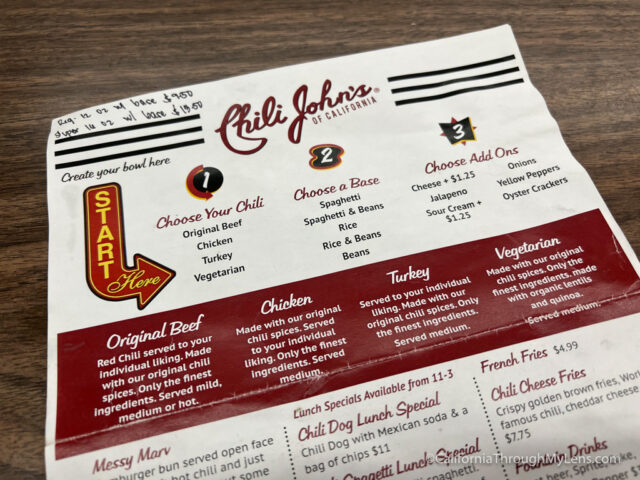 The waiter recommended the traditional chili over spaghetti, and I got a medium level of spice, which was the right amount for me.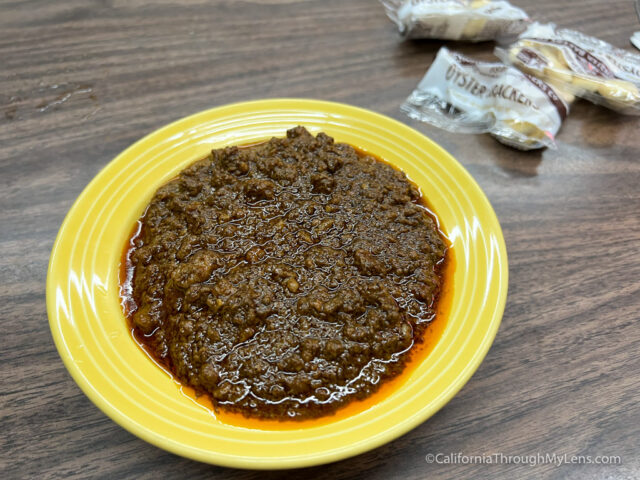 There are many topping options like cheese, sour cream, and raw onions. This unassuming dish looked like something I would make at home, but I realized what all the fuss was about after diving in.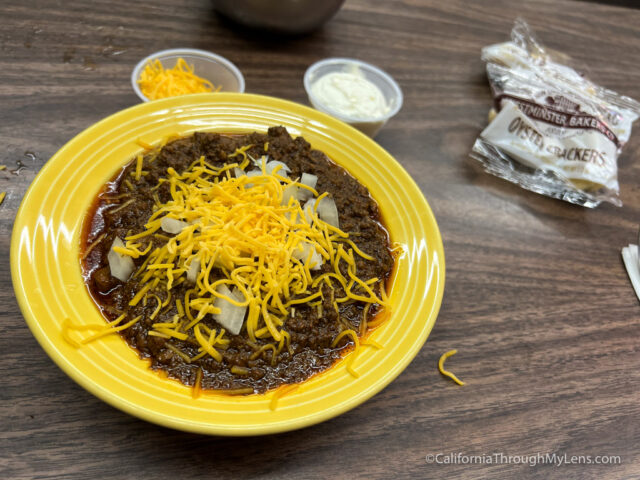 The chili was full of flavor and had just the right amount of spice. With a little sour cream and the crunch of the oyster crackers, it was the perfect meal to make you feel at home on a cold fall night.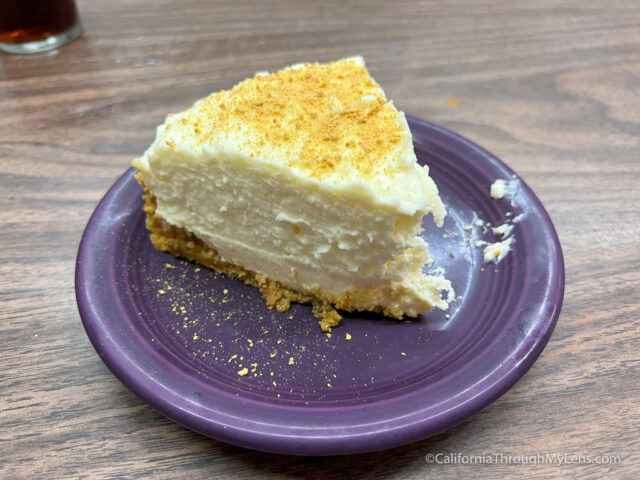 After devouring my meal, I order a slice of homemade lemon pie. The pie was a good decision as the lemon was very light, and it was the perfect change from the hearty chili.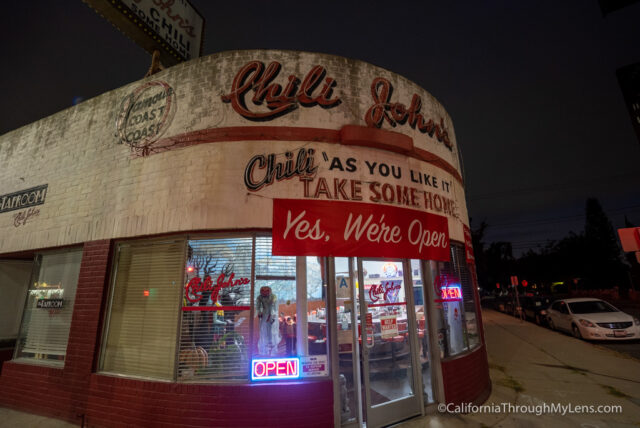 I love a good spot like this that does a few things and does them well. It was fun to have dinner in such a historic place in Burbank, and I am sure I will be back in the future to have more of this great chili. Let me know what you think if you go!