LA Observation Deck in City Hall: Los Angeles Best Free View
If you are looking for an amazing view of Los Angeles or a free stop in the city, then you really should check out the Observation Deck at the top of LA's City Hall. This deck provides a 360-degree view of the city and helps you to get above it to give you a new appreciation. The hours are a little difficult for weekend warriors, but if you can get down there when it's open, you are in for a treat. Here is all the info.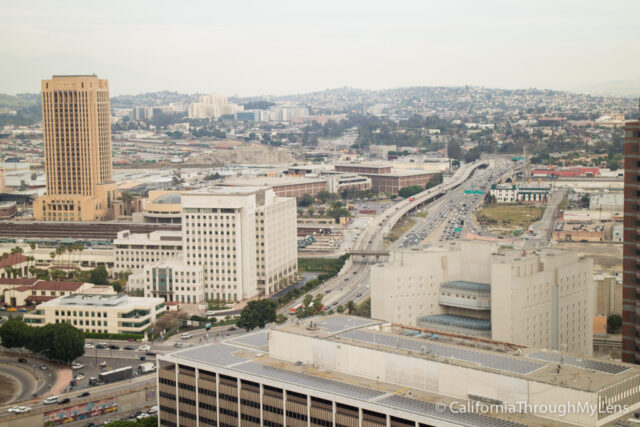 Details
Free, have to pay for parking though

Open Mon – Fri: 8-5, closed on the weekends.

Must check in and get a visitors badge

The visitor's entrance is on 201 N Main St Los Angeles, CA 90012

I visited in 2015, 2017 and 2019
Parking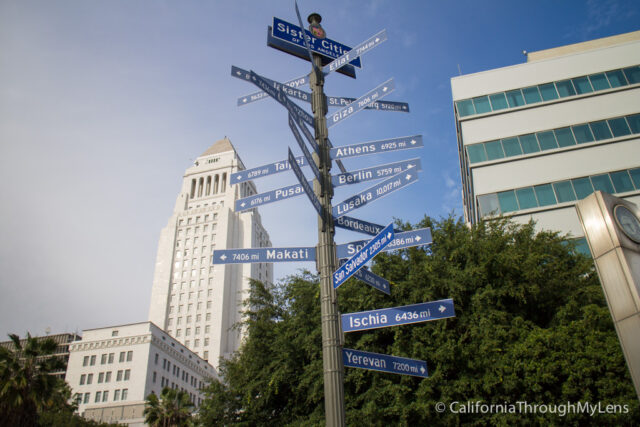 One of the most challenging things about visiting this spot is finding a place to park. There is no public parking at the city hall itself, but I was able to find a decent priced garage about a quarter-mile down the road from it. It was not a bad walk and gave me a chance to see the famous sign that shows all of LA's sister cities.
Visiting the Tower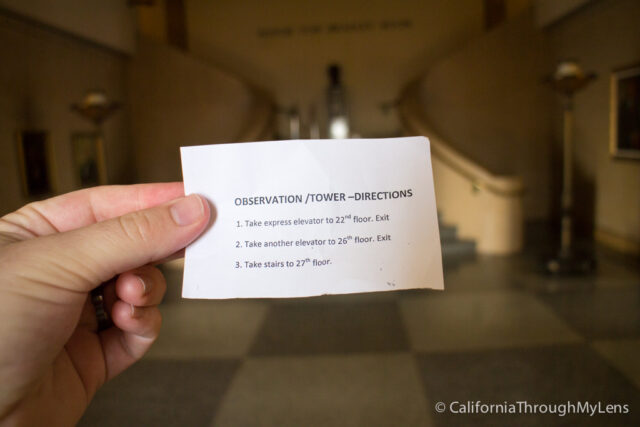 After entering the visitor's entrance from the address above, you will have to walk through a metal detector, check in with the security guard, and get a visitor pass.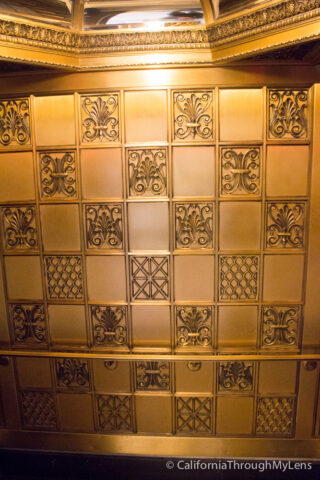 They will also give you directions to the observation deck, which are not as easy then you would anticipate. You need to take two elevators and a set of stairs to get to the top.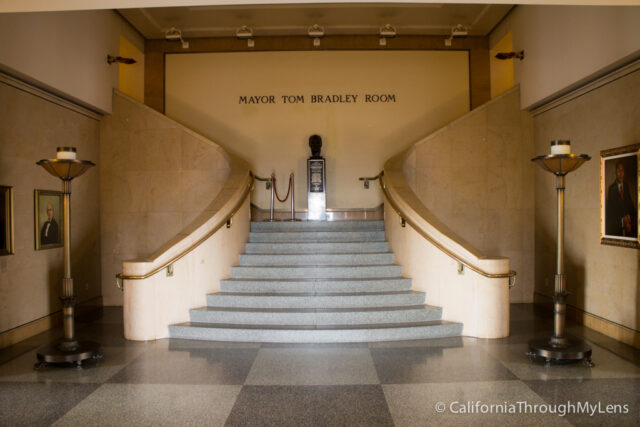 After the second elevator, you will be on the 26th floor, which is the floor with all of the paintings of mayors. My favorite was Mayor Thomas Foster from 1855, which you can see below. Awesome beard, right?
They also have bathrooms on this floor if you need it. When ready, you will just walk up to the double staircase to the 27th floor, which is where the observation deck is.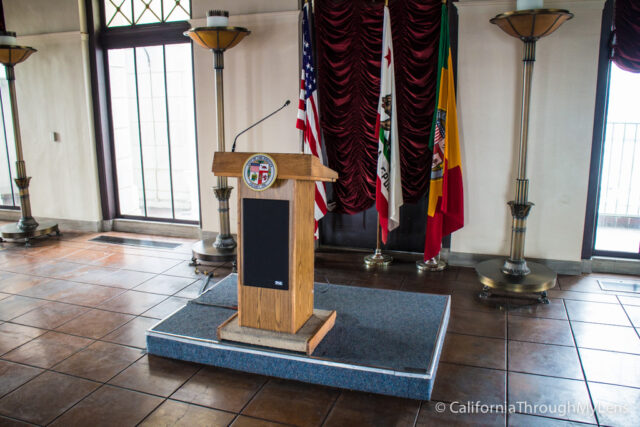 The stairs drop you into a massive room that looked like it was for press meetings as it had a podium and the flag behind it.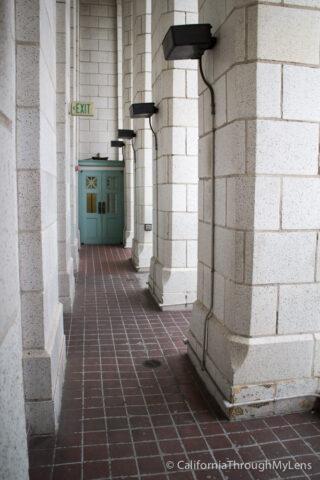 We headed out onto the deck, and from here, you can walk entirely around it to see the city from all angles.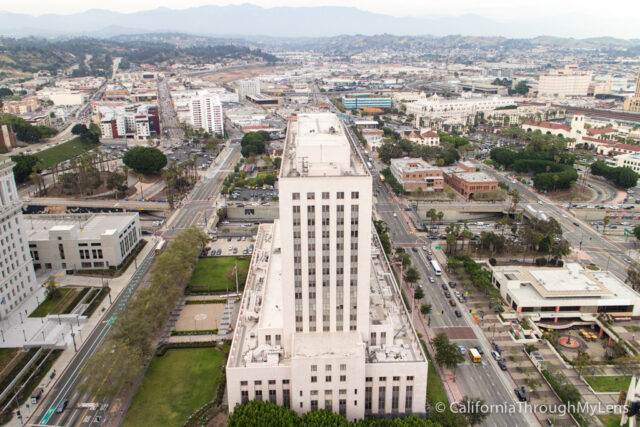 Here are a few of my favorite shots. I liked seeing Griffith Observatory, the Hollywood sign, and the Disney Music Hall from this angle. I would have preferred a clearer day, but it was not bad.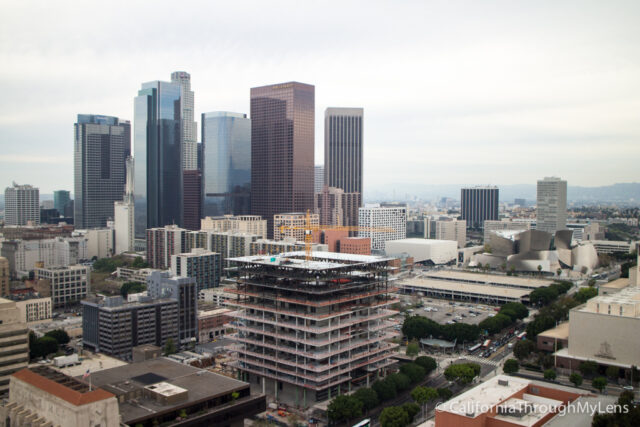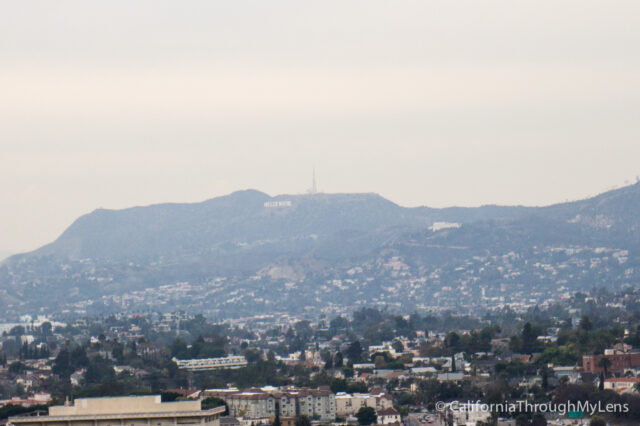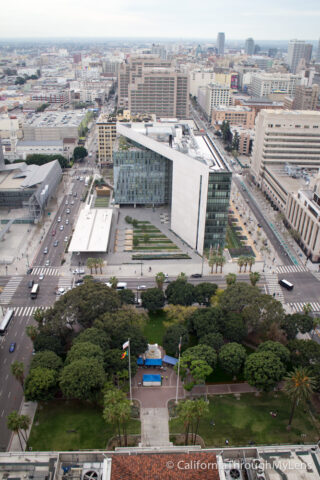 You can spend as much time up here as you would like, and I can see myself coming back up here again as it was a lot of fun and a very peaceful view. It was crazy that so many of the buildings had helicopter pads on top of them as well. Also, some plaques show what the buildings are, which was cool.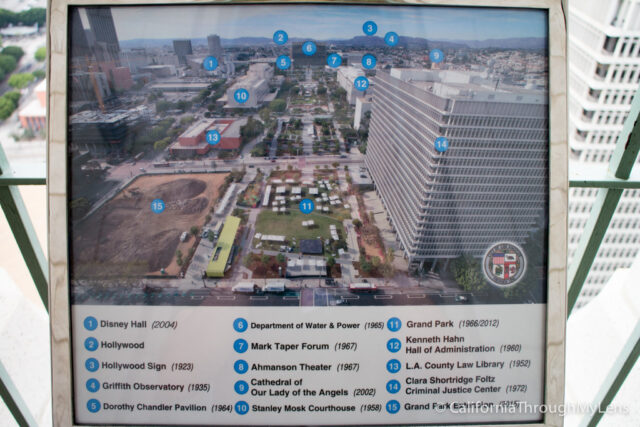 3rd Floor
After visiting the deck I would recommend heading to the 3rd floor where they have a few different pieces from other countries that have been given or donated to the city.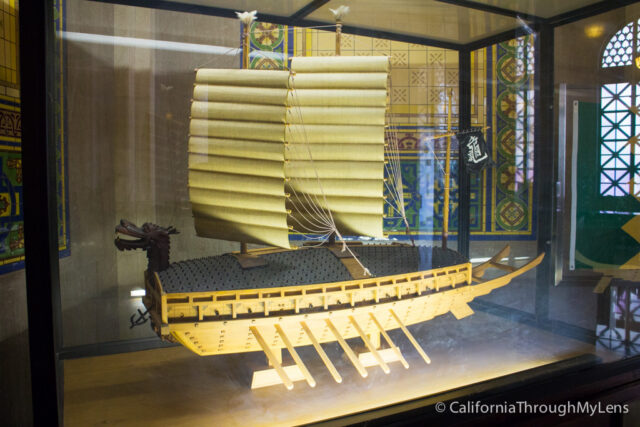 I also loved the Rotunda, which was right near the items and reminded me of the one in the LA Library. It was a beautiful homage to historic LA. The entire building had a style that you do not see much anymore, and just walking its halls was cool.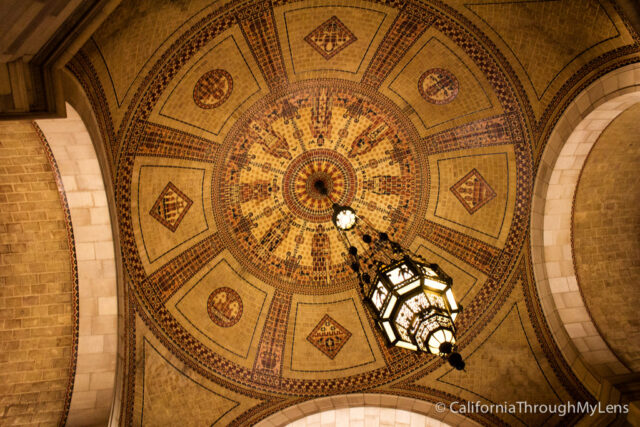 All in all, this was a fun place to explore in LA. I love that it is free and that it provides you with such a magnificent view. I wish it were open at night as I imagine the city would be pretty beautiful then, but at least I was finally able to see it during the day. Let me know if you have been in the comments and find more things to do in Downtown LA here.