Scotty's Castle: The Mansion of Death Valley
A trip to Death Valley is full of adventure, nature, and desert, with thousands of acres of bleak country, abandoned mines and ghost towns. Yet right in the middle is a mansion that was built almost 90 years ago and is called Scotty's Castle. I can't stress how strange it is to see a place so lavish in an area like this. The same day I visited Scotty's Castle, I had spent the morning offroading to the moving rocks then visiting Ubehebe Crater. During that time, I probably saw less than five people all day, then I drive ten miles away and see a mansion with tons of visitors taking a tour, a fascinating sight to see. Read on for all the information. Unfortunately, the castle was closed due to flood damage in 2017 and is not scheduled to be open again until 2021.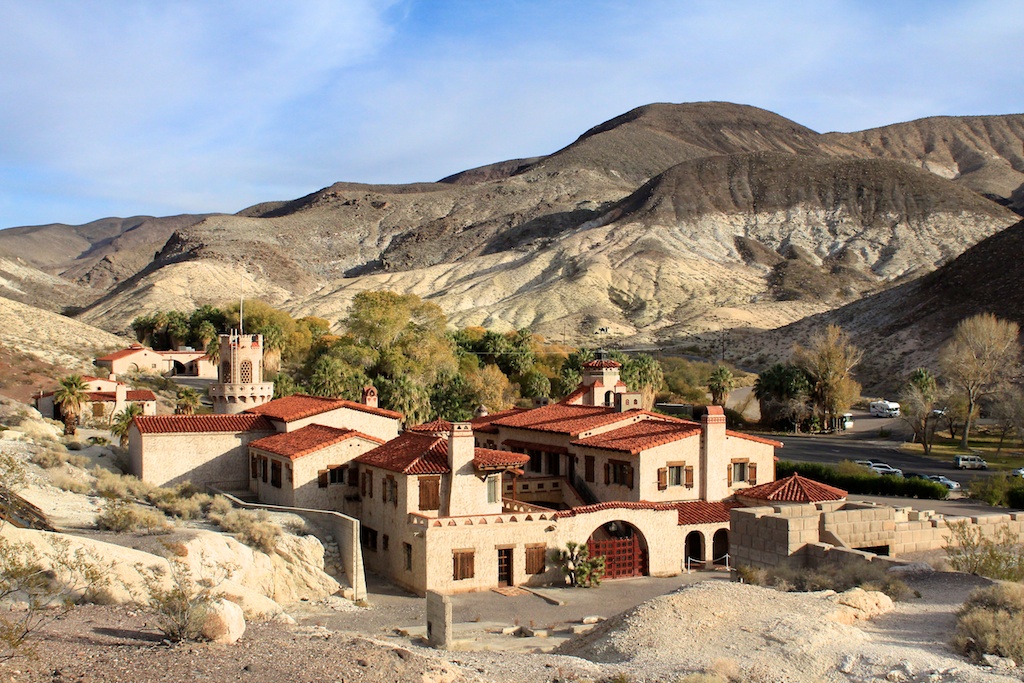 History
"Construction began on Scotty's Castle in 1922, and cost between $1.5 and $2.5 million. A man named Walter Scott born in Cynthiana, Kentucky, also known as "Death Valley Scotty," convinced Chicago millionaire Albert Johnson to invest in his gold mine in the Death Valley area. Walter Scott, convinced everyone that he had built the castle with money from his rich secret mines in the area and even had workers make noise when guests were over so they could pretend to be mining Scotty's fictional mine under the house. Albert Mussey Johnson built the house as a vacation getaway for himself and his wife Bessie and Scotty was simply a friend."
The House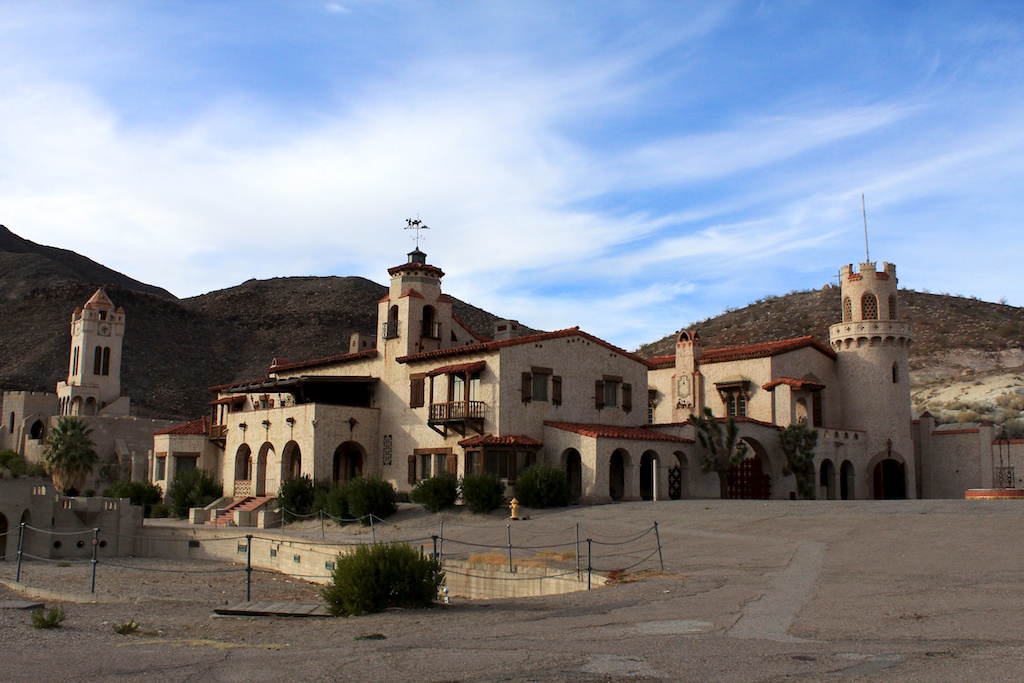 To say this house is lavish would be a severe understatement. This house literally has a swimming pool that is made up of two sections with a bridge down the middle. Each section bigger than the size of my house. I am pretty sure I would pay a good 20 dollars to jump in that pool had it have been filled when I was there.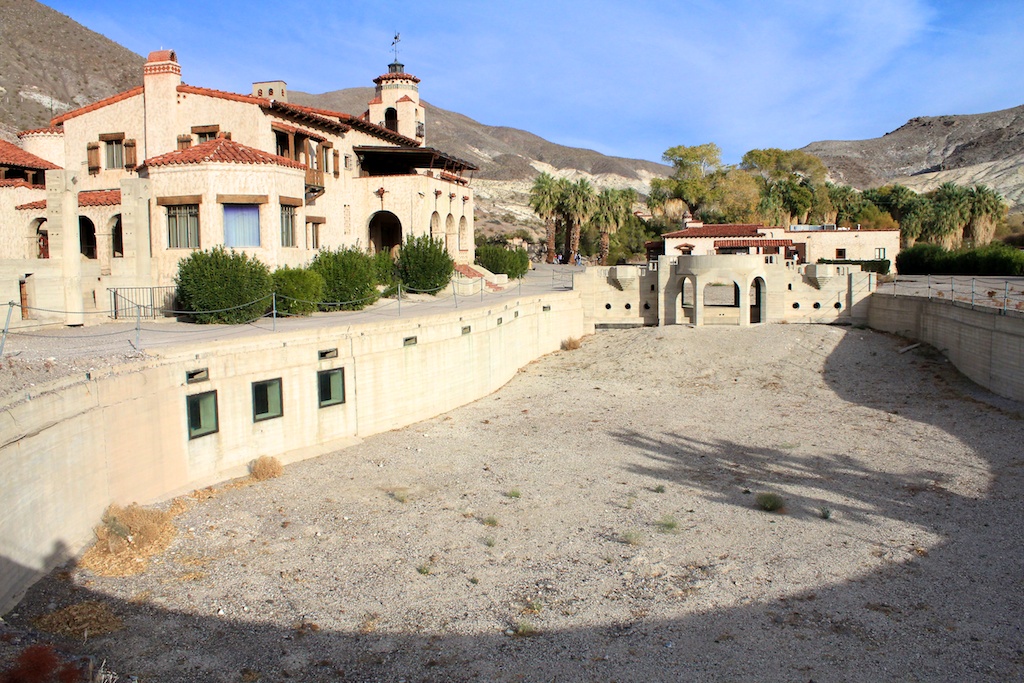 The house is designed with a Spanish style architecture that really suits the bleak desert all around it. There are two separate areas of the house, the central area and the guest area off to the side. There is also a large clock tower above the guest area that is a sight to behold in and of itself.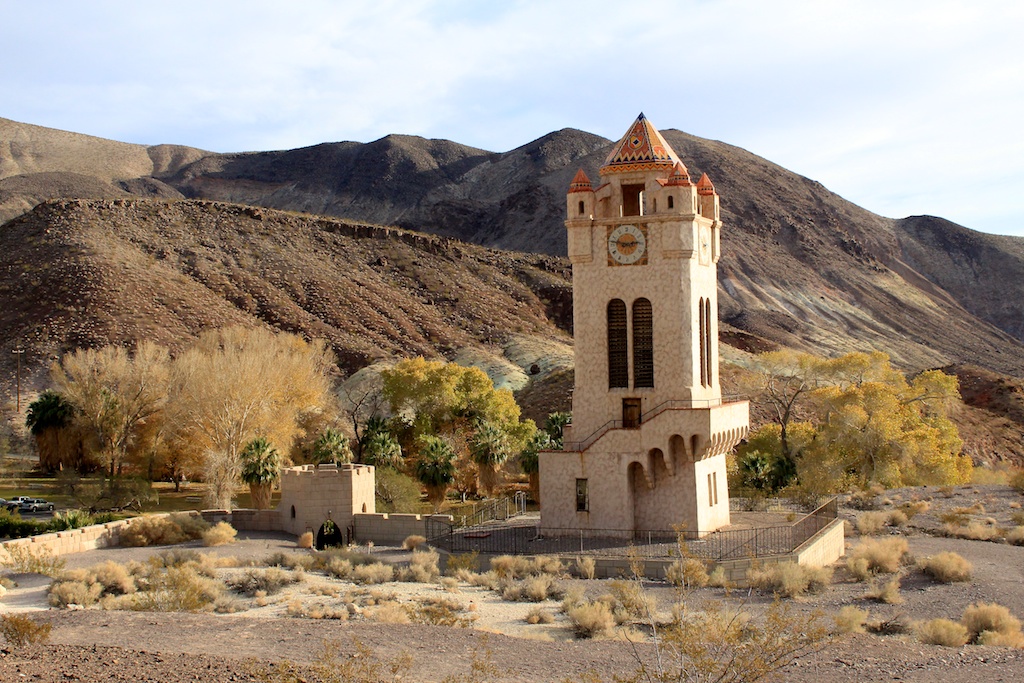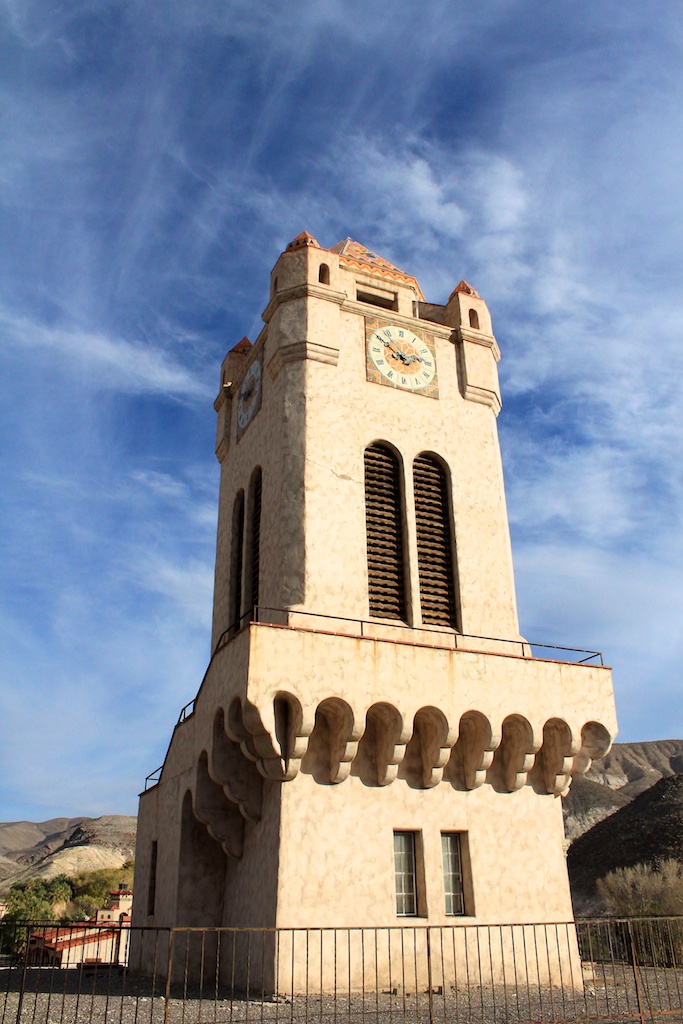 You are free to walk the grounds to your heart's content, but in order to see the inside, you have to take a tour.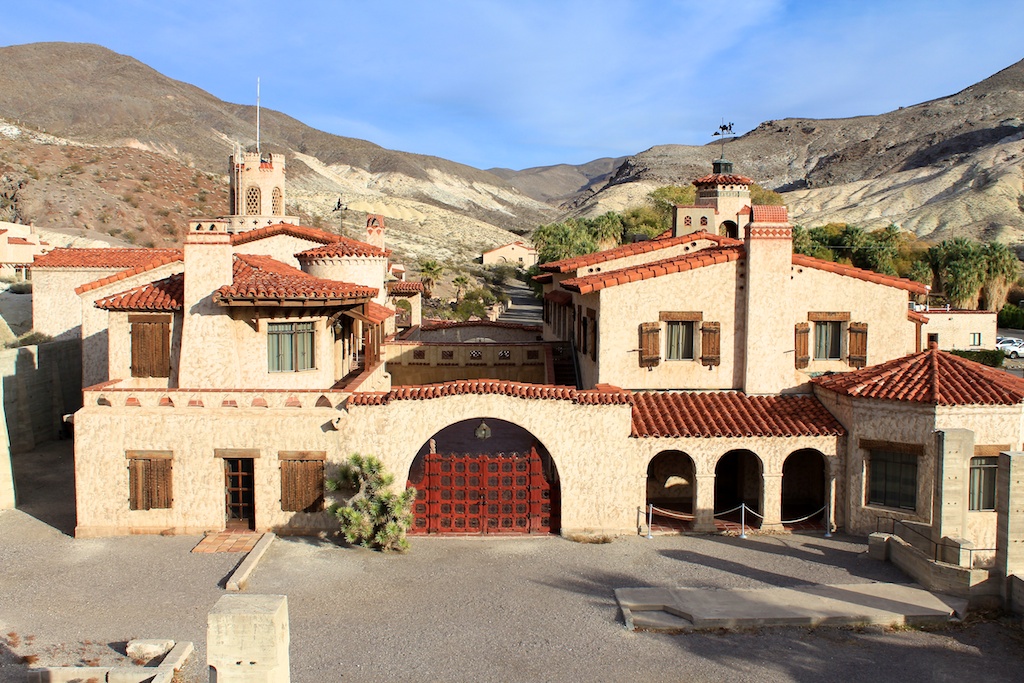 Tours
I will preface this section by saying I did not take any tours while I was here. The last tour of the day had already happened, so I simply walked the grounds. That being said, there are a couple of different tours available when you visit, I have broken them down below (Information as of 2015).
Underground Tour
The underground tour costs 15 dollars for adults and takes you down into the extensive basements below the house. This tour gives you an insight into the technology that was used to construct this giant house in the middle of the desert. It will also show you the technology that the NPS is using to continue to maintain it to this day. It is around 50 minutes for this tour.
House Tour
This is the main tour that most people go on when they visit the castle. This tour runs every day of the year, with the last tour running at around 4 o'clock. This tour runs for about an hour and takes you into the castle for an up-close look at the lavish lifestyle of those that lived here. This tour also costs 15 dollars and is highly recommended by the people I have talked too.
Lower Vine Ranch Hike
This tour takes you to Scotty's actual home, not the castle. Since he just lived in the castle and maintained it for his friend, this tour will show you his ranch that he lived on when not maintaining his image as the owner of the castle. This area is closed to the public, so you have to take a tour to get there. The tour is over 2 miles of walking, so if you are interested in this tour, make sure to call in advance and see when it runs.
Scotty's Grave Site
One of the other things you can do by yourself, without a tour, is taking the short uphill walk to the hill that overlooks the castle, where Scotty is buried. This is a worthwhile hike that gives you a lot of great views of the castle and a unique look into history by seeing his gravesite.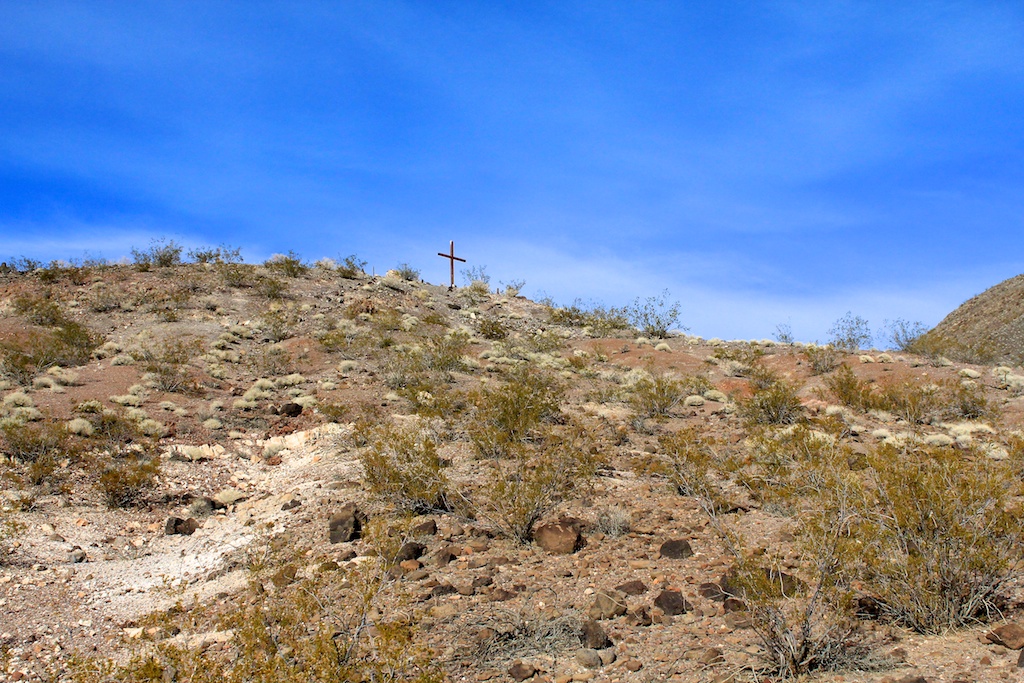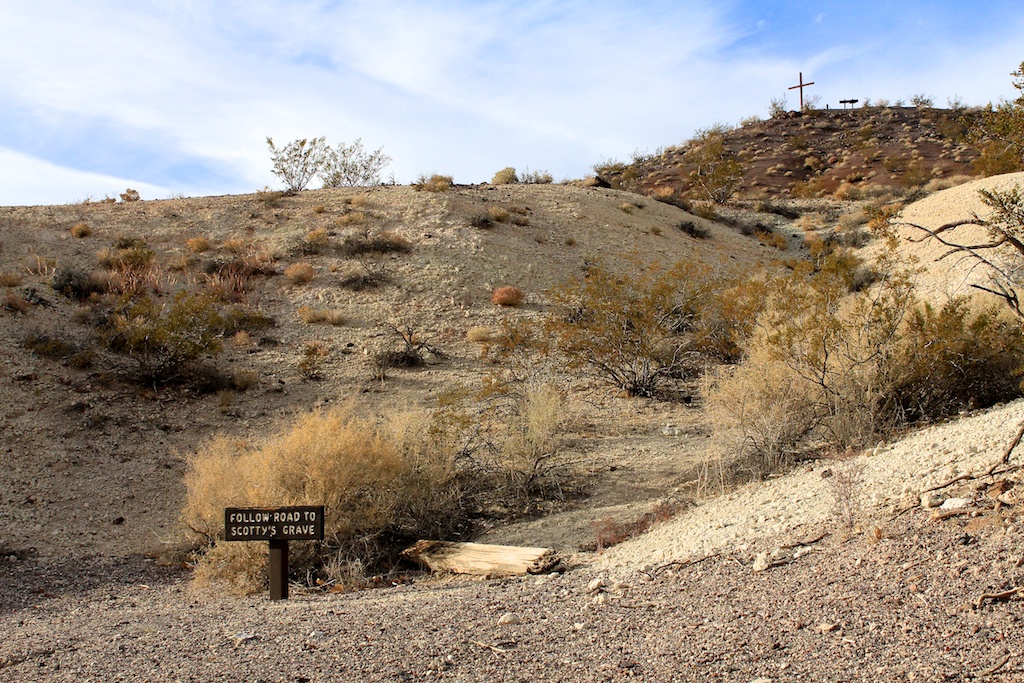 In an amazing National Park like Death Valley, Scotty's Castle is a great place to stop. It is a beautiful piece of history as well as a look into the lavish lifestyle of some well off people in the 1930's. I would recommend taking some time to check it out. Make sure you go when you can take the tour though, and not miss it as I did.