Cafe Momma Floras: Upscale Donuts in Riverside (Closed)
September 2015 – This spot is no longer open
When I hear about a spot outside of the major metropolitan areas that has a strong donut game it quickly moves up the list of places to visit. Cafe Momma Floras is a small unassuming cafe, in an off the beaten path shopping center, that is doing some fun new things with donuts and has become a place I frequent relatively often now. It is clean, has awesome people working there and has new donut types every time I come, whats not to like?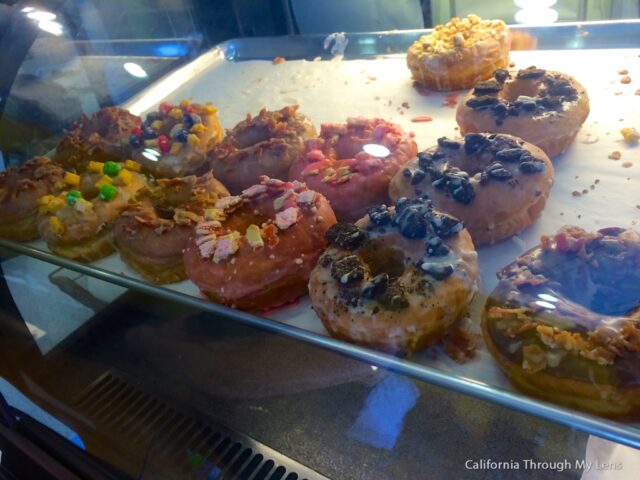 Details
Price: $1.5 – $3 for a donut
Hours: Mon – Sat: 6AM – 6PM, Sun 6AM – 3PM
The Donuts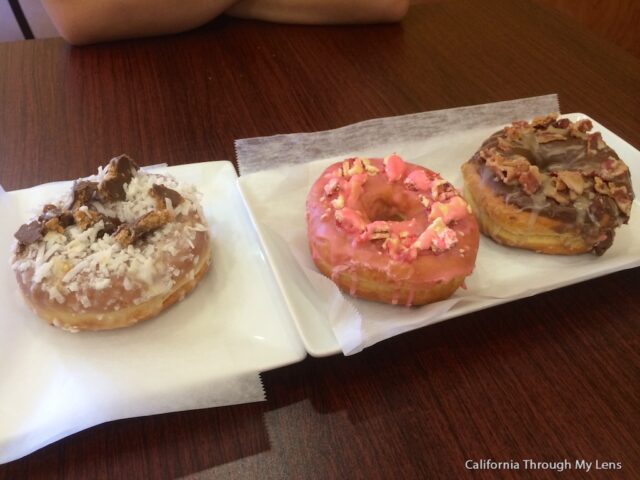 Like I mentioned above, Cafe Momma Flora's best asset is the fact the donuts are fun and always changing. The owner has a knack for coming up with crazy donut ideas and I have seen everything from donuts with cereal on them, to cookie infused donuts and croissant donuts. There are mainstays though like the maple bacon and the strawberry pop tart that always seem to be there when I come. I keep telling them to try an apple fritter, my personal favorite donut, but I haven't seen that one yet.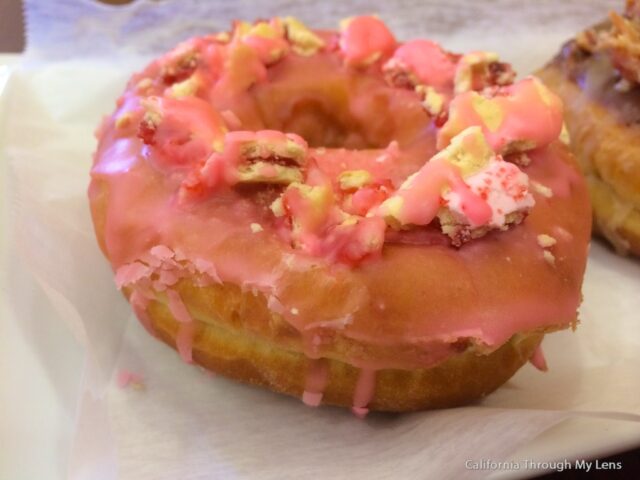 They also have a chocolate bacon that is on point, and that I always ask for warmed up as it seems to make the flavors melt together better. Pro Tip: Almost all of the donuts taste fantastic warmed up.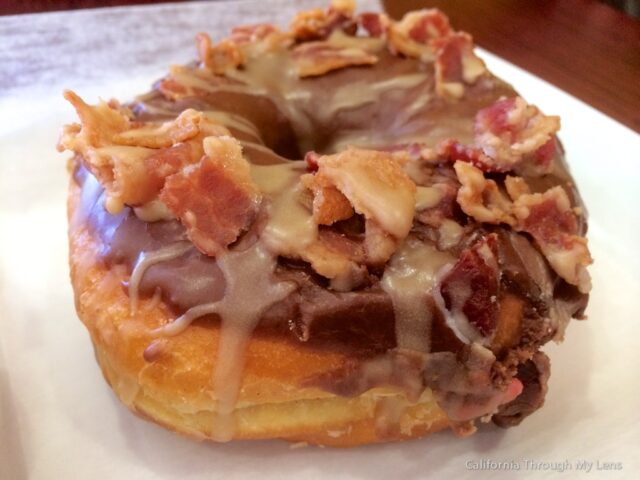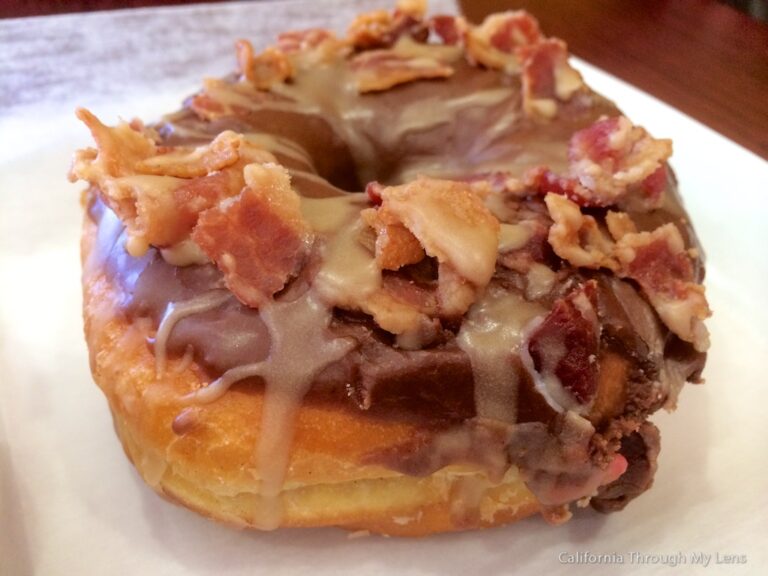 The croissant donut (or Cronut, but this name is trademarked) is exactly what you would think when you hear those words. It is a donut that is flaky and has the consistency of a croissant with a creme in the middle to add the flavor explosion. They have a few different flavors of croissant donuts here but they are not always available and tend to sell out fast so call ahead if you are looking for these specifically.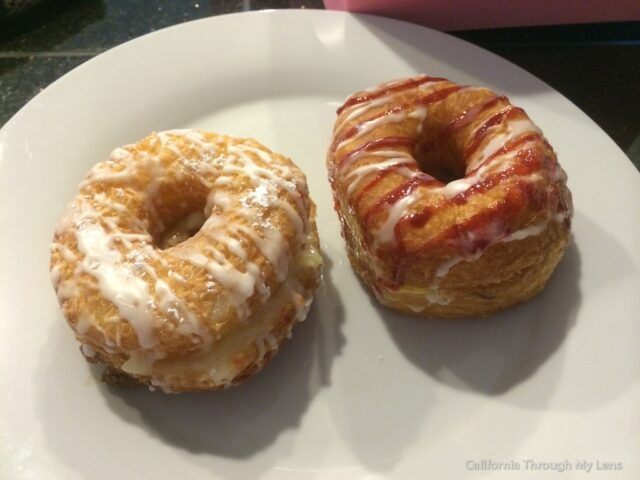 As with any place that sells crazy flavors, some are good, some are not so good. I have found though, that the majority of what I try here is good though and if I don't like one it seems like others feel the same and it is replaced by something new.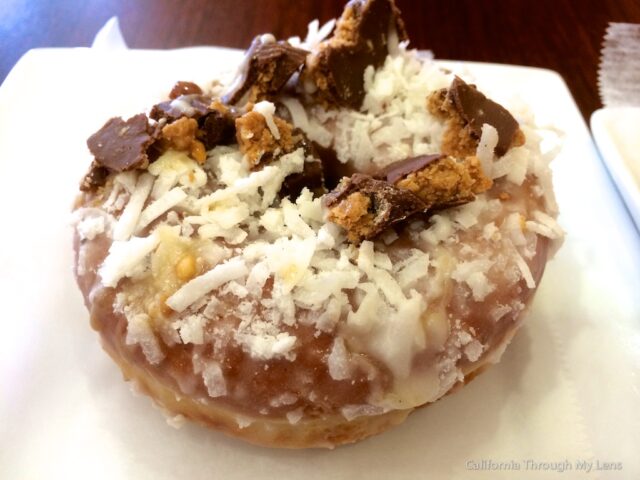 They also sell sandwiches here as well for lunch but I have not been here to try them so I cannot comment. All in all this is a great place to visit in Riverside for donuts. I can see them getting more and more popular as I already find their donuts at local coffee shops and stores around the area. Make sure to give Cafe Momma Flora's a try if you are in Riverside and let us know what you think in the comments.