Whimsic Alley: The Geek Store You Have Dreamed About
Update 2017: This store has unfortunately closed.
Whimsic Alley is the reason why I love living near big cities like LA, you just never know what you are going to find. This great store is dedicated to nerd culture and whisks you away to a fantasy world as soon as you walk through its doors. With everything from Harry Potter to Dr. Who housed between its walls, Whimsic Alley is a store you need to visit to believe, here are all the details.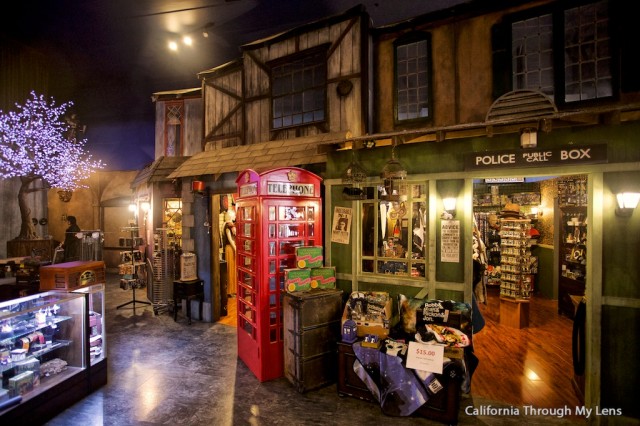 Details
Hours: 11AM – 6PM everyday

Location: 5464 Wilshire Blvd, Los Angeles, California 90036

Parking: Metered street parking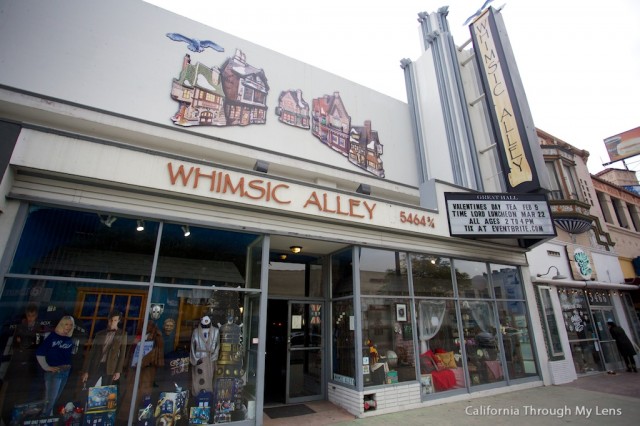 After driving down the Miracle Mile in Los Angeles, past places like LACMA and the La Brea Tar Pits, you will arrive at this small store front with 5464 3/4 as the address.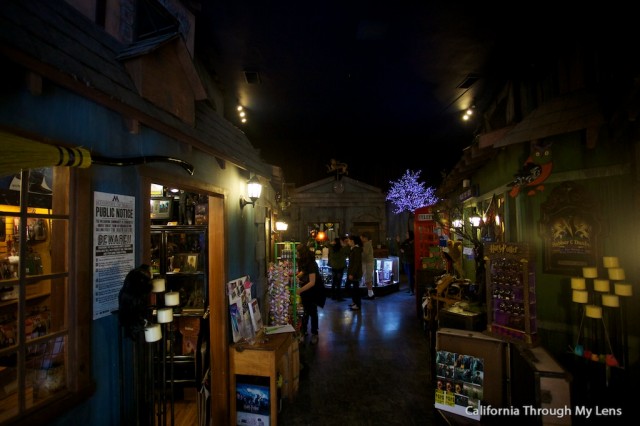 When you enter this small storefront you will immediately feel like you left Los Angeles and went into something entirely different. The room is darkly lit and it feels like you are walking down an alley with multiple storefronts on each side of you. This is where the magic is, yes most of these storefronts are less than 8' x 8' rooms, but the experience is not like any other store you have visited.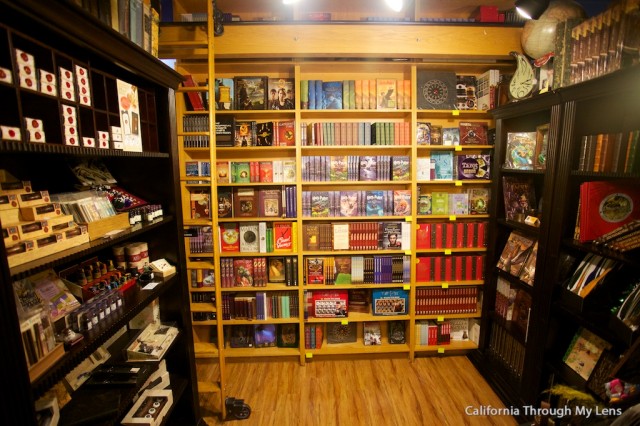 Each store is dedicated to one specific part of current nerd culture. There are stores with Harry Potter themed things, stores with Dr. Who and even stores with Game of Thrones. I am assuming these stores change with the wind as well so if something else became huge then it would probably find itself a store here.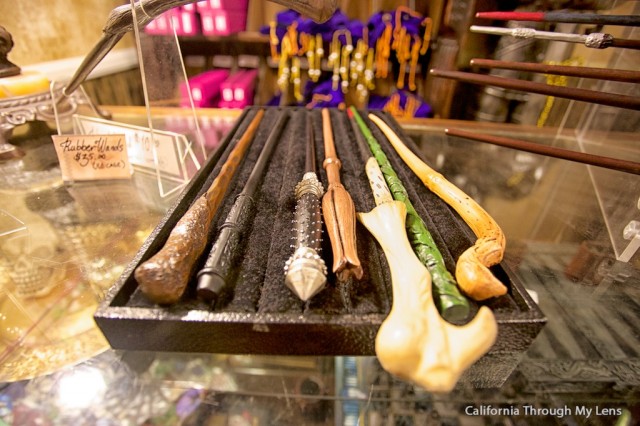 I just wandered around for a while and looked at everything from different types of wands I could purchase to cardboard cut outs of the Dr, it was amazing.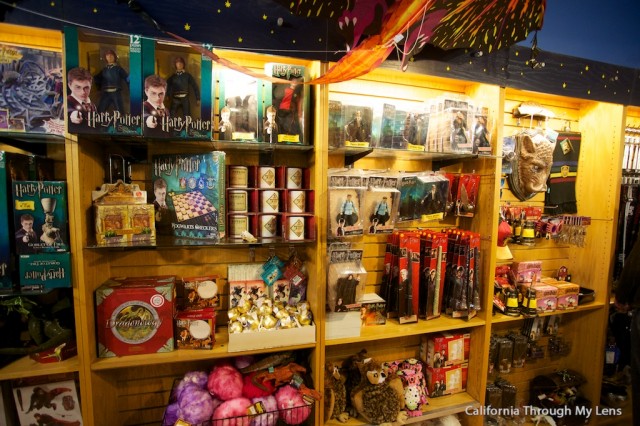 The people who man the counter are equally knowledgable about the unique things in their store, so it is fun to just talk about this stuff with them.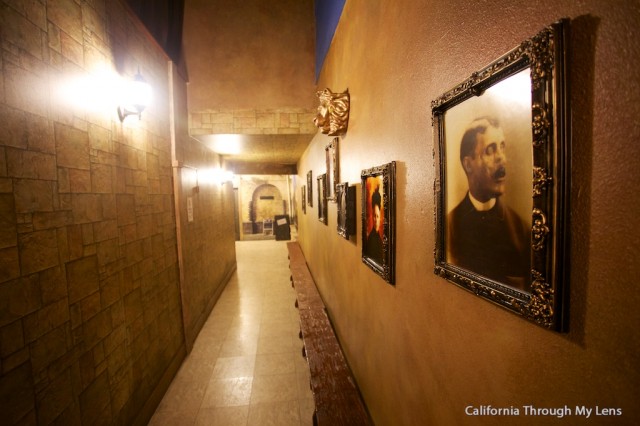 If you walk down the back hallway to the bathroom you will see a great hall, much like the one from the Harry Potter movies and even a fake Platform 9 3/4 complete with a cart stuck halfway through.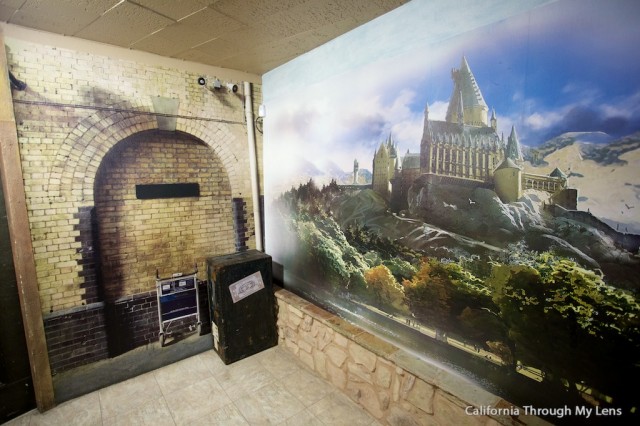 Now I will say it has been about a year since I went (I am backlogged) so if any of this information has changed be sure to leave it in the comments below. I can't wait to go back again though and I plan to take friends as it is just one of those spots that always brings a smile to your face when you walk through the doors.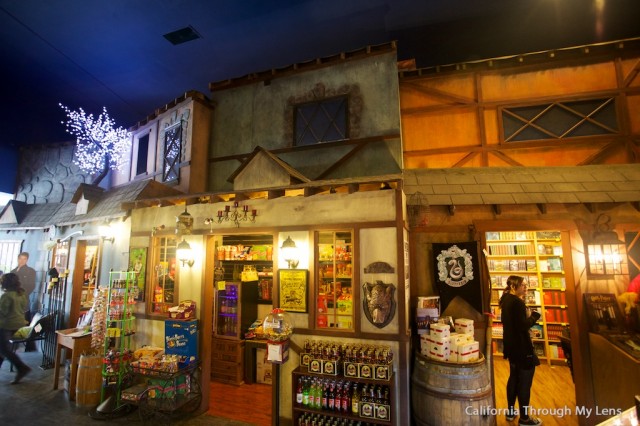 I even sent a Harry Potter themed card through the owl mail system to my sister before leaving, which still hangs on her fridge to this day. So be sure to check out Whimsic Alley and let me know your thoughts in the comments.