The Original McDonald's: A Museum in San Bernardino
I stumbled upon this museum when I was researching some stuff to do on Route 66. This is the site of the first McDonald's that was open in 1940, but the property has since been purchased by the owner of local chicken restaurant Juan Pollo and converted into a museum.  It is always debated as to whether this location is the first, since the Des Plaines McDonalds in Illinois also claims that, but the Illinois one was opened 15 years after this original one. Read on for all the information and go check it out for yourself.
Details
Free to enter
Open –  10AM – 5PM Mon-Sun
Location: 1398 N E St, San Bernardino, CA 92405
Video
Here is a video I made of my trip here in 2019.
History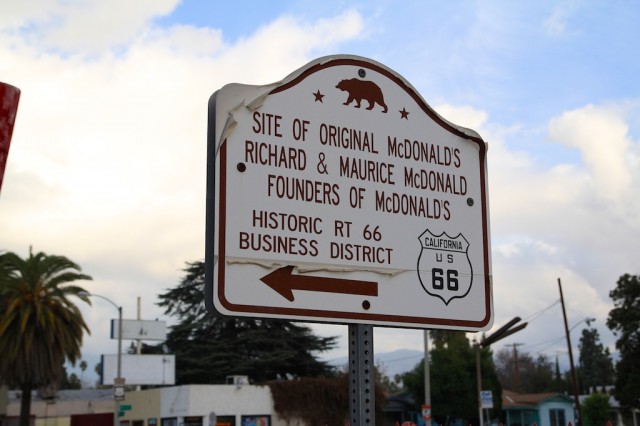 Here is a little history on it.
In 1940, Dick and Mac Mcdonald opened McDonald's Barbecue Restaurant in San Bernardino, California, at 14th st. and E St. They had a staff of 20 carhops and a 25 item menu that included barbecue ribs, beef, and pork sandwiches. They soon became the #1 teen hangout in the San Bernardino.
In October of 1948, the brothers took the plunge (against the advice of all their customers) and closed their successful restaurant, terminated all their carhops, reduced their menu to cheeseburgers, hamburgers, milkshakes, and fountain sodas, and reorganized their kitchen in order to specialize in speed of service, simplicity of menu, and low prices. Their revolutionary thinking forever changed the restaurant industry.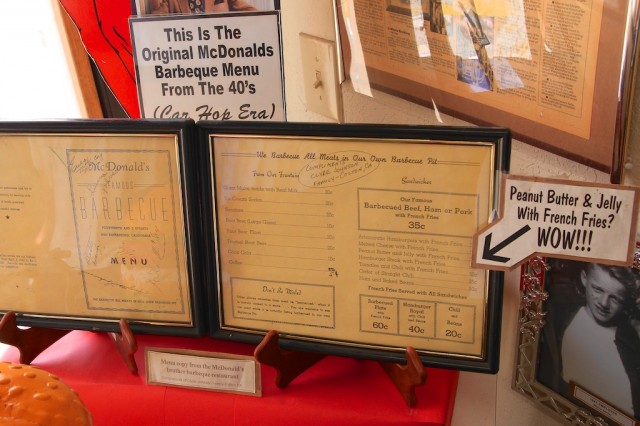 The museum contains the most extensive collection of pre-Ray Kroc McDonalds memorabilia such as news article, pictures, and mementos such as menus, straws, cups, a prototype of ketchup dispensing gun, a copy of McDonald's menu, etc.
The Museum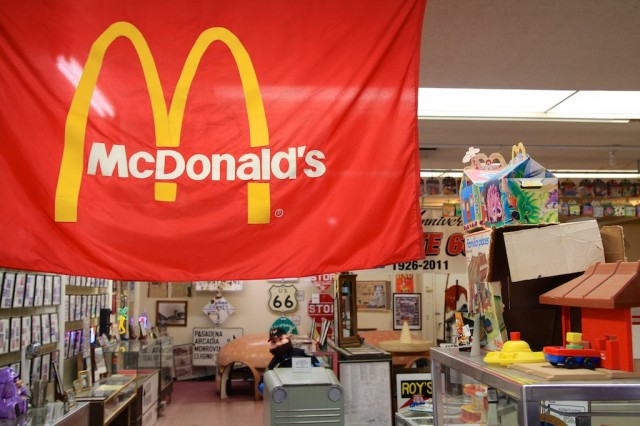 The museum itself is exactly what you would expect it to be; it full of history and memorabilia from one of the world's most prominent restaurants. The layout of the museum is a little strange, one side is the corporate headquarters for Juan Pollo, and the other is the McDonald's museum, but when I was there on the weekend there were not any people on the office side.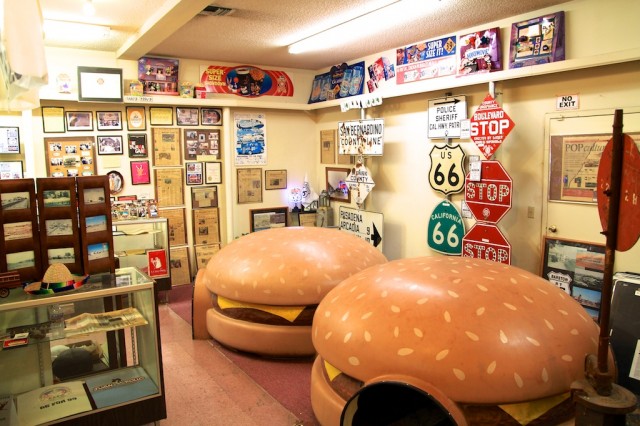 As soon as I walked in, I was greeted by a man who I would deem a McDonald's historian, and over the next 45 minutes, he ushered me around the museum explaining all there is to know about the company.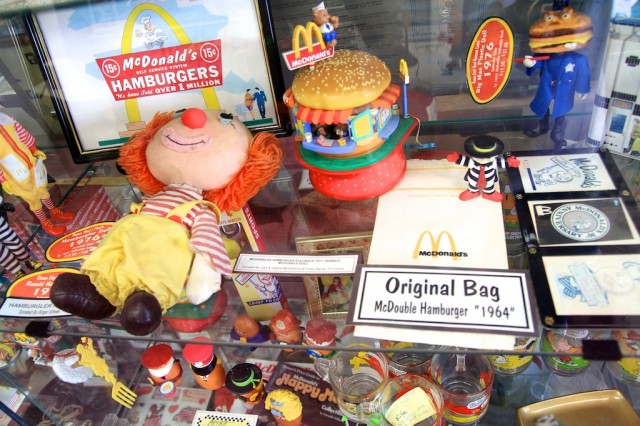 In all honesty, I don't even like McDonald's, but from a historical point of view, it was pretty fascinating to see the rise of this iconic place. The museum chronicles this pretty well with the layout staying in a sort of chronological order. Here are some pictures from the inside.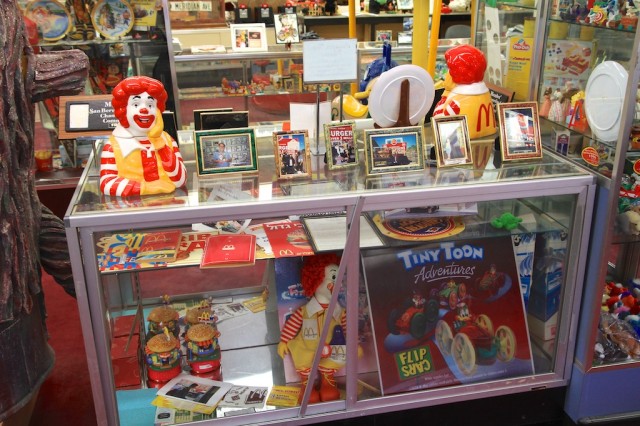 Can we address how creepy their mascots were back in the day? Look at this figure of Ronald and then the picture of him below that. #nightmares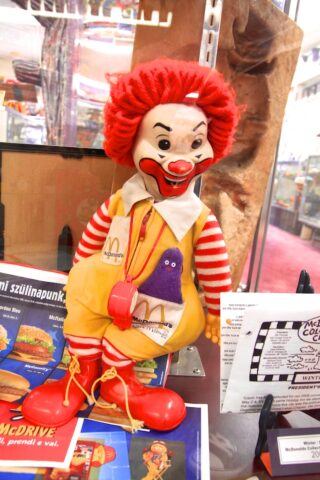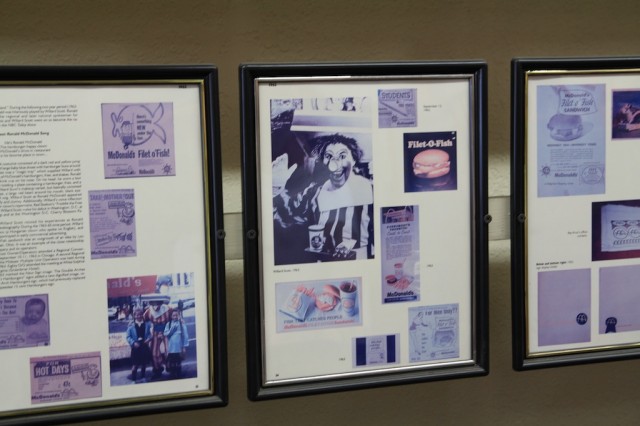 I was also into the first logo and mascot they had, Speedy!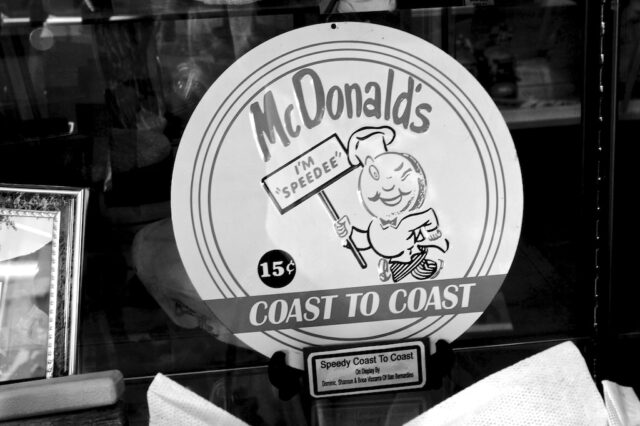 The Statues and Mural
The exterior of this museum is almost more fun than the interior. It has a large sign from the old McDonald's, a Hamburglar jail, a couple of Ronald Statues and Route 66 plaques. I found this to be a fun place to take photos.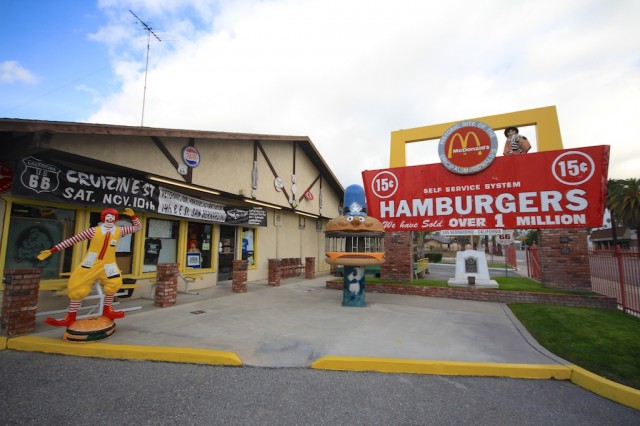 There is also a large mural that was just completed that runs along the entire wall of the museum and beautifully spotlights Route 66 history from the area.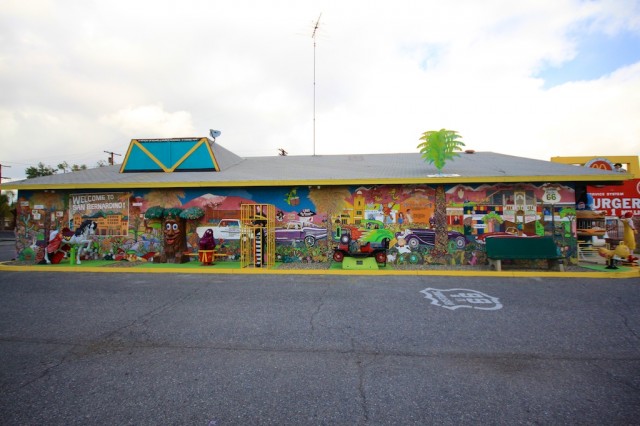 All in all, this is a great place to check out if you are a fan of history. Even if you don't like McDonald's, it is unique to see how a company like this rose to be one of the biggest in the world. Check it out and let me know what you think.