The Getty is a museum that is located in the western part of LA and has a huge collection of art, sculptures and gardens. It is a massive place that you could easily spend days at if you are an art fan and best of all it is completely free to the public (Other then a 15 dollar parking fee). Here is a little background on the museum itself:
"The Getty Center, in Brentwood, Los Angeles, California, is a campus for cultural institutions founded by oilman J. Paul Getty. The $1.3 billion center, which opened on December 16, 1997, is also well known for its architecture, gardens, and views overlooking Los Angeles. The center sits atop a hill connected to a visitor's parking garage at the bottom of the hill accessed by a three-car, cable-pulled tram. The center draws 1.3 million visitors annually. It mainly focuses on the arts and cultures of ancient Greece, Rome, and Etruria."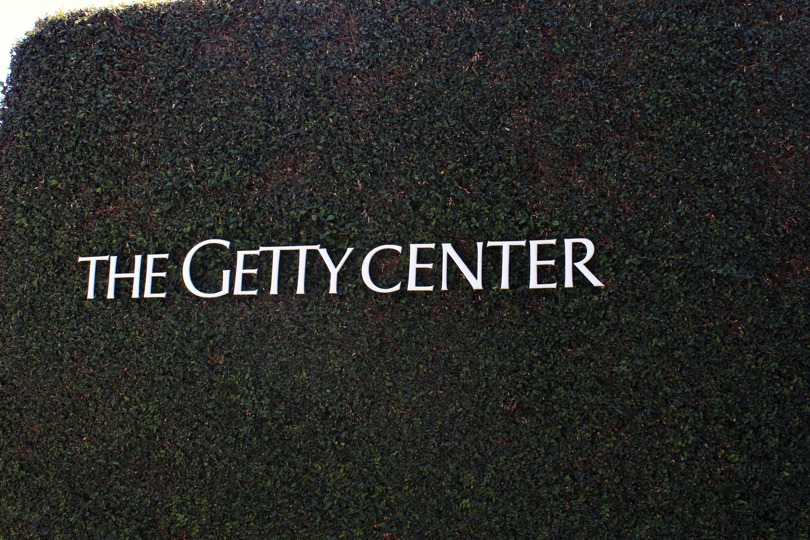 The Art
I fully admit that I am not well versed in the arts so I don't often know what I am looking at when I go to place like this, but even for me there were many artists I knew such as Van Gogh, Rembrant and Monet at the Getty. It was really interesting to see their pieces up close. Below is Irises by Van Gogh, Wheatstacks by Monet and An Old Man in Military Costume by Rembrandt.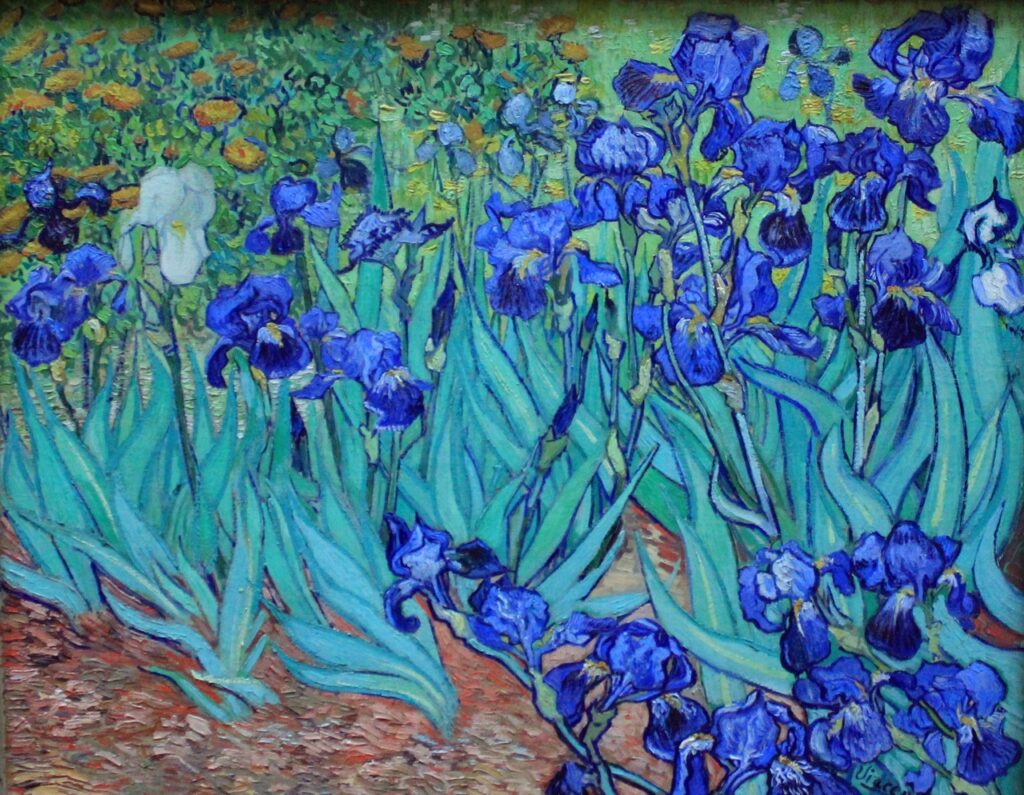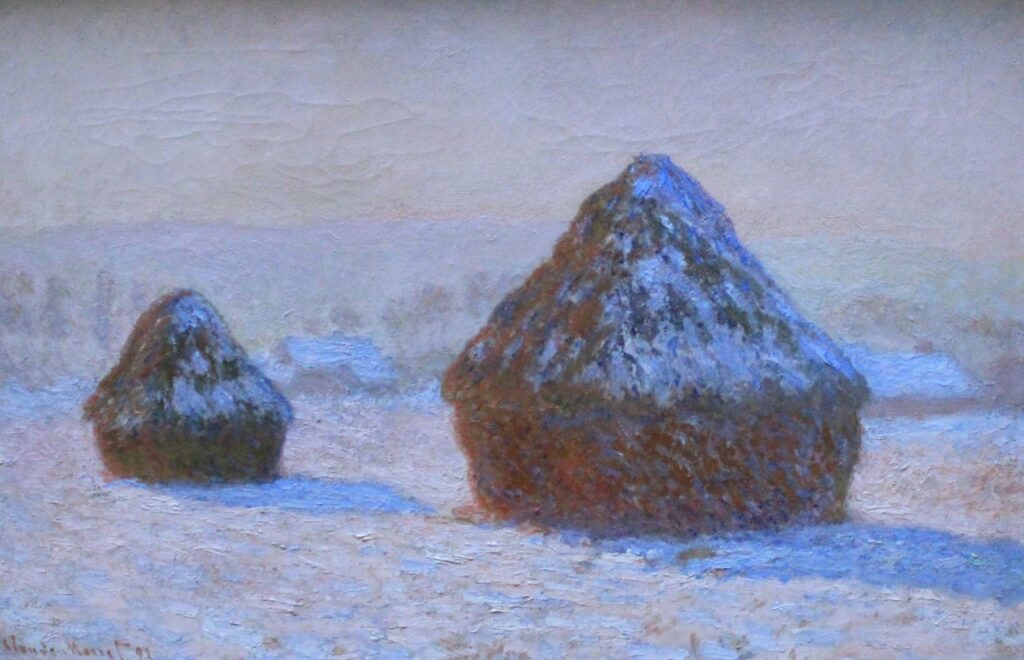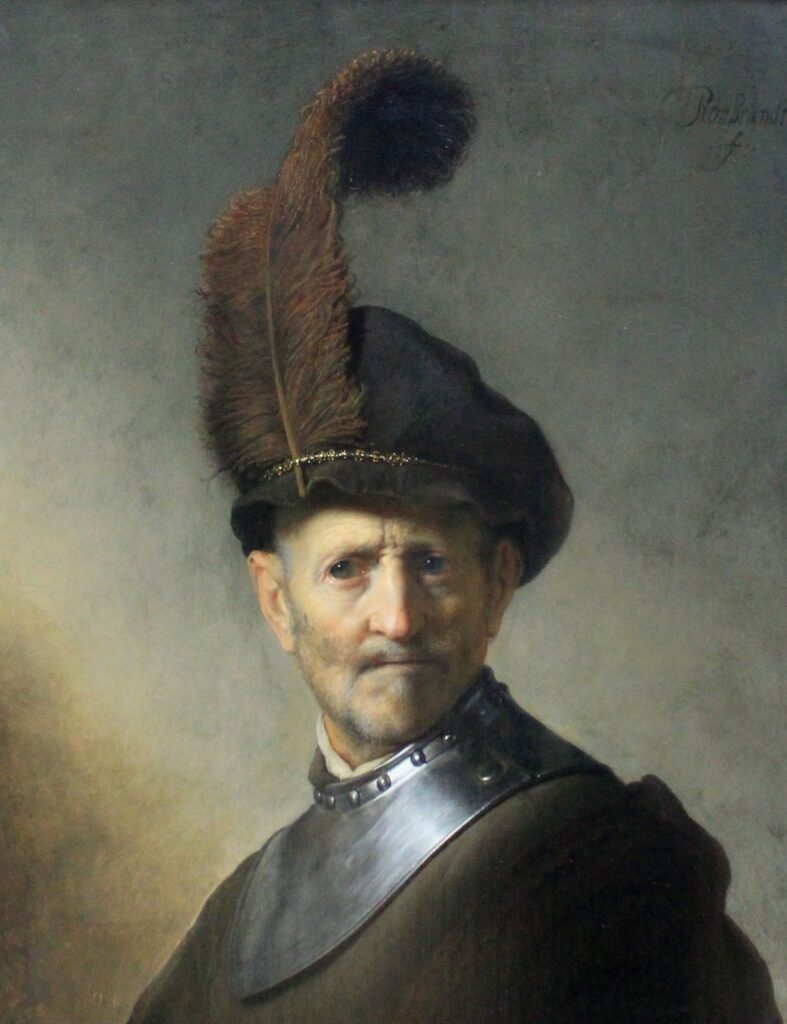 There are literally five buildings with three stories each that are filled with art. I was never asked to not photograph anything as long as I did not use flash. We browsed around and spent a lot of time in the aforementioned artists areas.
The Photography
As an avid photographer I was really excited to go to the photography section of the museum. They had thousands of photos and the main exhibit when we were there was on Cuba. It had many photos of Castro when he was young as well as a life in photos of Che Guvera that included his famous and often copied portrait shot. I spent a lot of time in here but didn't take many photos as photos of other photos hardly do themselves justice.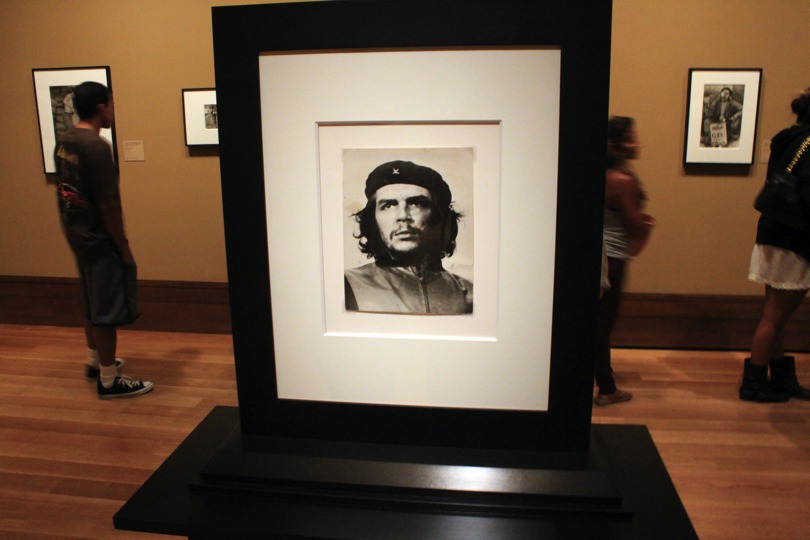 The Sculptures
All around the museum there are sculptures. From the steps walking up to the inner rooms you can find a wide assortment in many time periods and styles. My personal favorite was a boy that was holding up a frog from some reason I'm not sure of. The one below is also pretty Stache-Tastic if you ask me.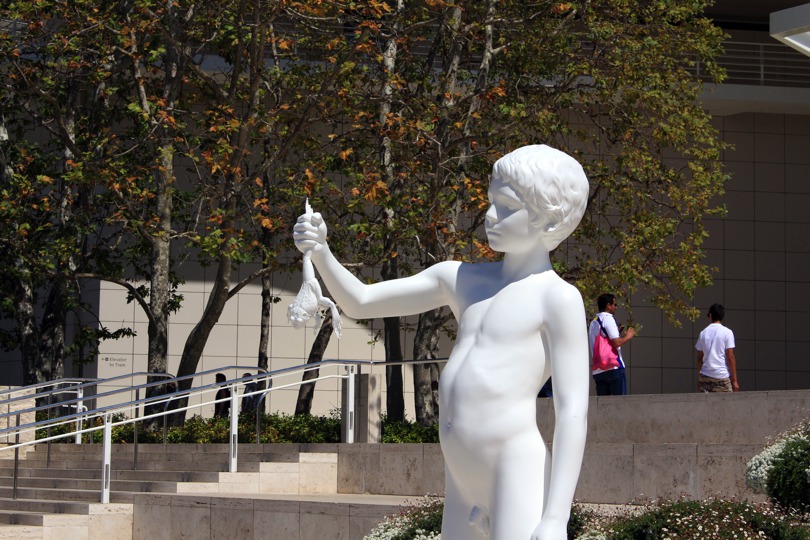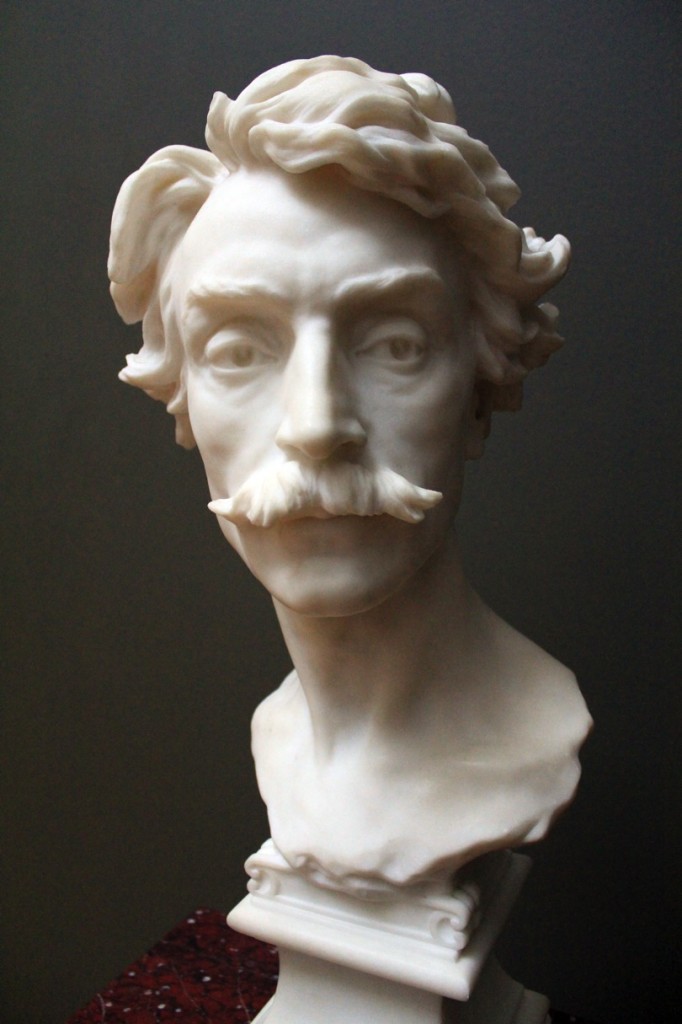 The also had a bunch of rooms that were designed like the periods of influence and gave you a glimpse into the life and time of the people that were living there, obviously these were the upper end of the spectrum as everything is beautifully crafted in gold and perfectly carved wood. I was also intrigued by the many clocks they had, there was clocks from many different time periods and it was interesting to see how each one was unique. The elephant below was also a famous artifact that was in a European house of wealth and was created in Asia.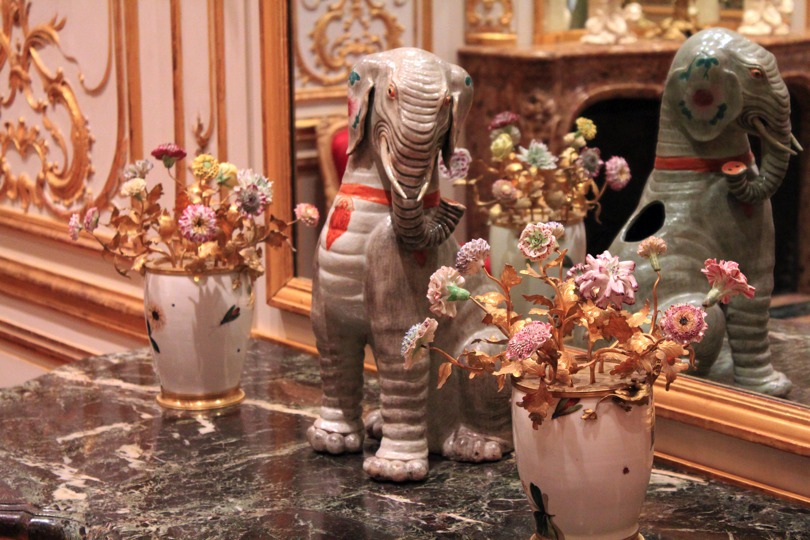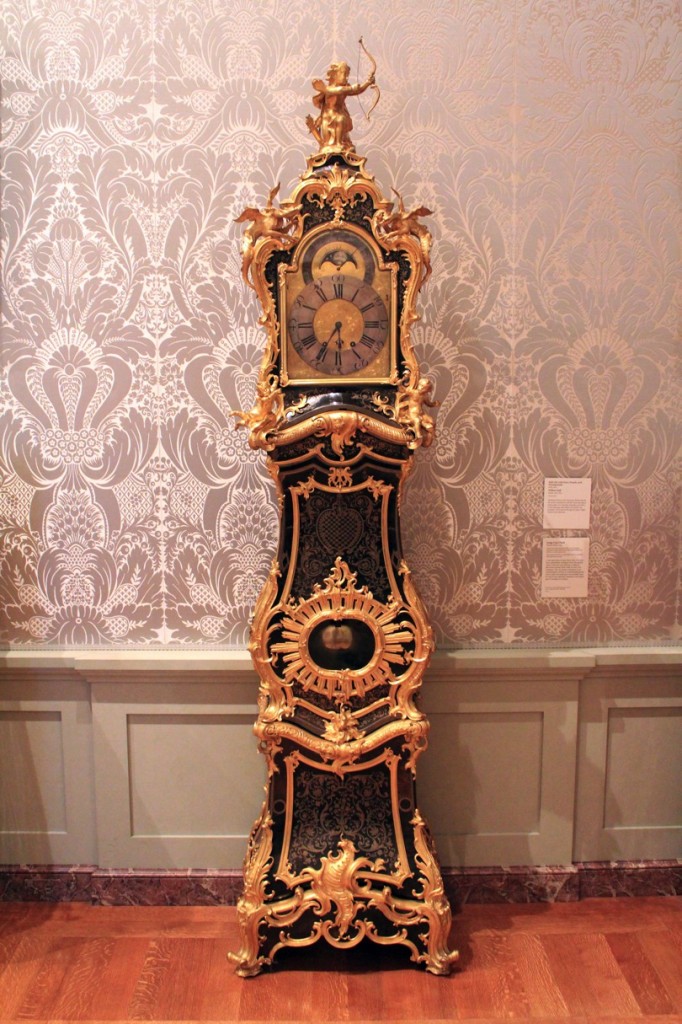 The Gardens
The other main standout of The Getty was the beautiful gardens that they have on the premises. At its south they have a amazing cactus garden full of many different types of cacti and a beautiful view of the LA skyline that makes any picture pointed in its direction worthwhile.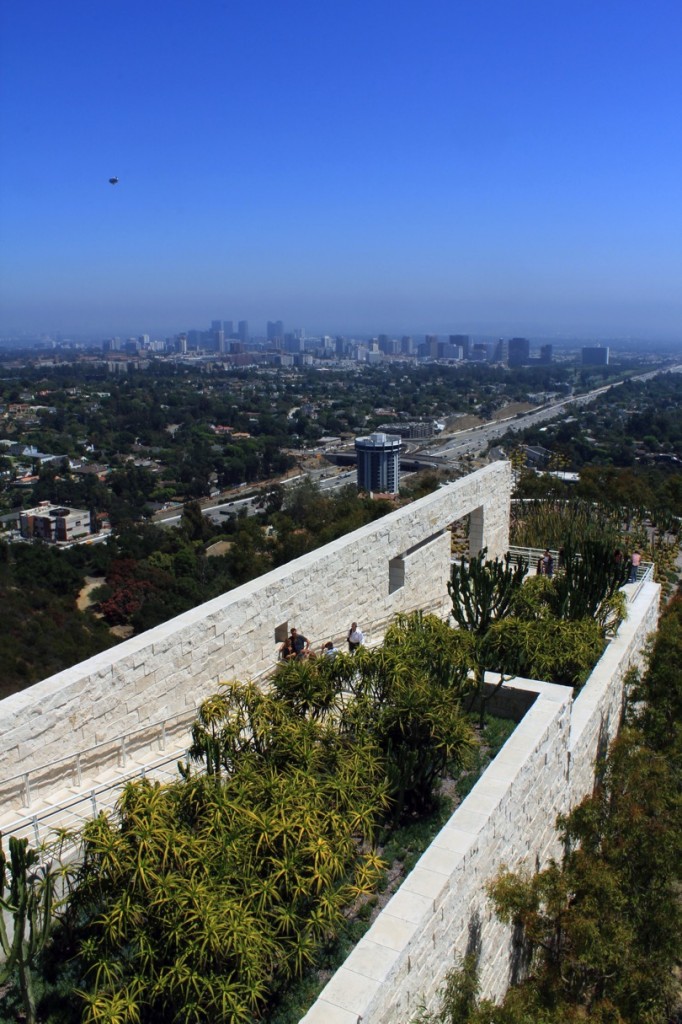 In the inner area they also have a large pond complete with sculpted grass in the shape of a maze and a creek that runs down into a waterfall that enters the pond. This was one of the favored places in the Getty as there were many people that had picnic lunches and were just hanging out and relaxing in the beauty. After that we headed back up to the restaruant for snacks before taking the tram back to the parking lot.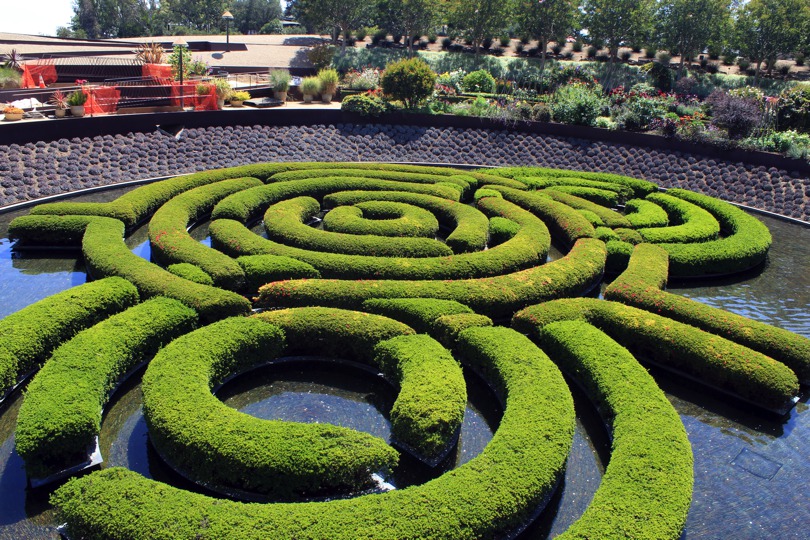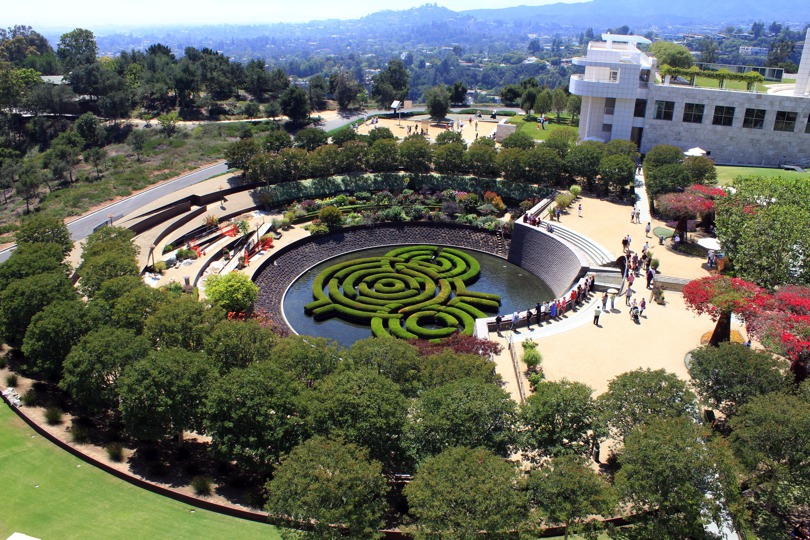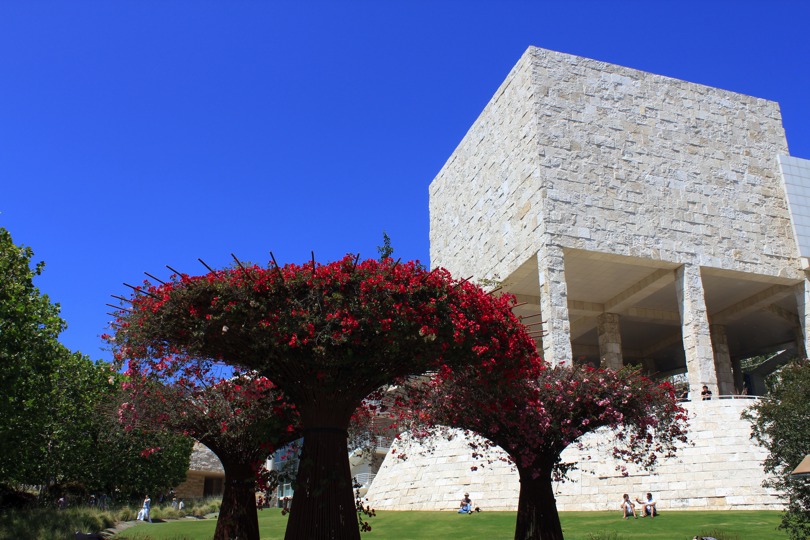 All in all you can't go wrong with the Getty. It has gardens, art, scuptures and photographs, which is really something for everyone. We made a day out of it and went to the farmers market and sprinkles cupcakes after. Let me know if you have been here and enjoyed it, if not get directions below and go check it out for yourself. Bring a packed lunch and all you have to pay for is parking. You can also check out the rest of the photos below.
Photo Gallery
Get Directions