I have to confess, I, Amie, am a cupcake lover. I will go out of my way to try a new cupcake place, and the mecca of all of them is Sprinkles in Los Angeles. This last weekend Josh and I had a chance to visit it and let me tell you it did not let me down. Sprinkles claims to be the 'Original cupcake bakery' with its first bakery located right in Beverly Hills. They also have other locations in Newport Beach and Palo Alto. I have been a fan of their cupcakes for years now, and they are still number one on my list of all cupcakes I have tried. They pride themselves on having the freshest and purest ingredients. Even before you walk in the front door, a sign greets you asking to please keep the door shut so that the outside air doesn't contaminate their lovely pastries.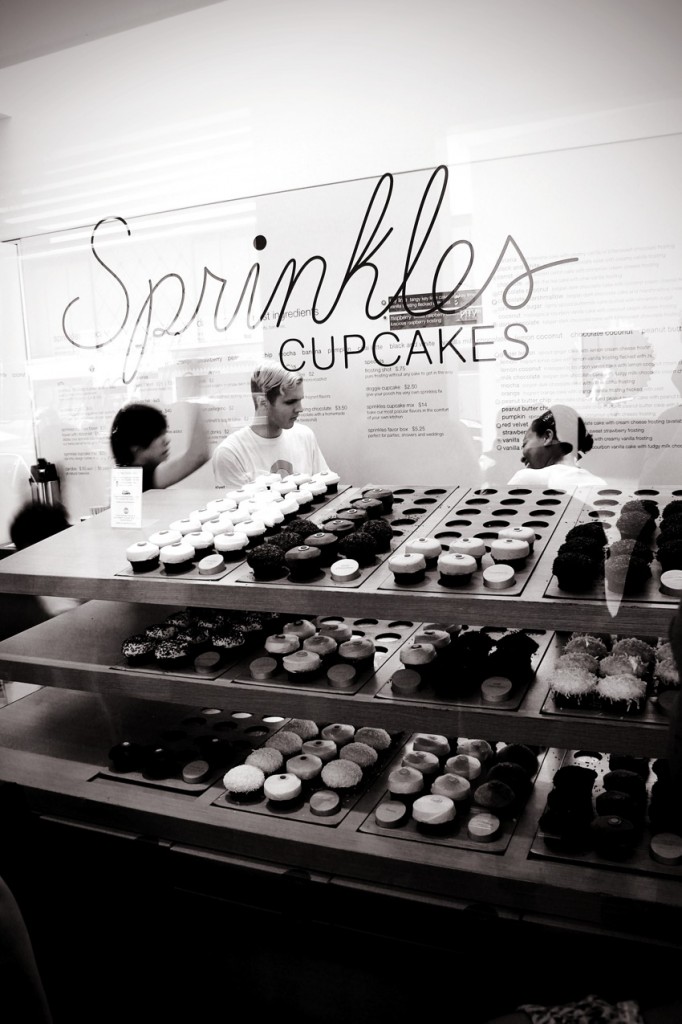 After standing in line, staring at all our flavor options, I decide on Red Velvet, and Josh took a peanut butter chocolate chip. Both are packaged into a recycled, brown bakery box and sealed with a sticker of the Sprinkle's logo. Both were of course, amazing. The frosting is creamy and fluffy but not too sweet and overpowering, and the cake is soft, moist and full of flavor, which makes you wish the experience would never end.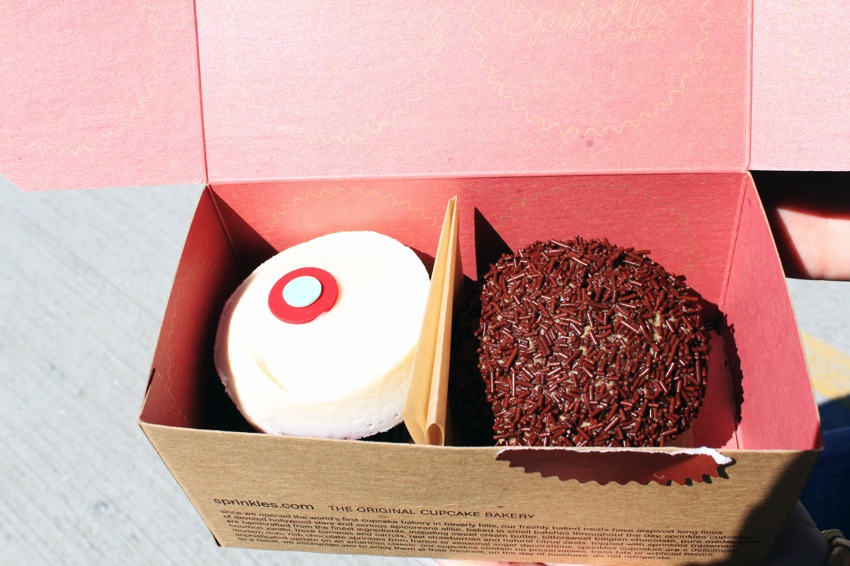 Sprinkles Cupcakes is excellent at marketing, and they even provide your canine with a treat of his own. What I also like about Sprinkles is that they have created a brand for themselves. They have lots of cute T-shirts as well as a whole collection of pre-made cupcake mixes if you would like to take a shot at recreating your favorite flavor.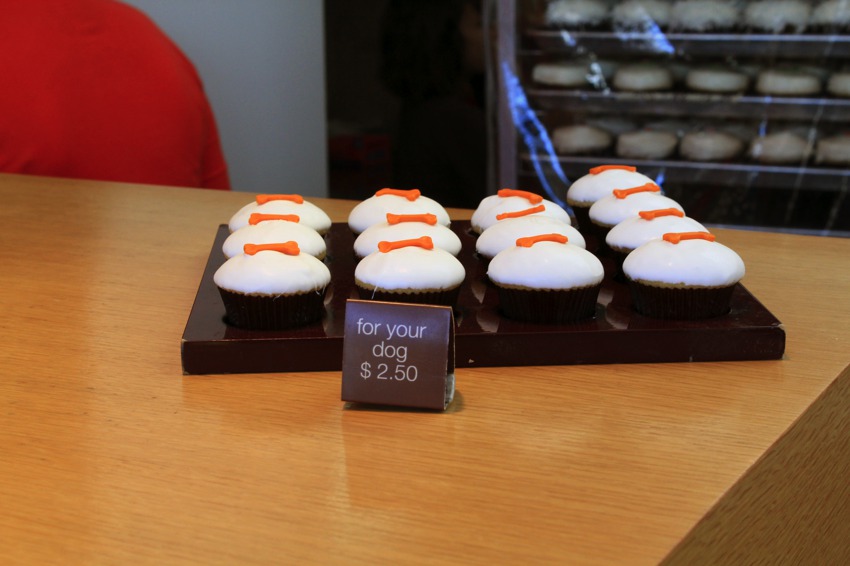 Maybe if red velvet seems too girly for you, don't worry men they have a wide range of flavors that are equally as good. You may not like the atmosphere as much as the ladies do, but you will enjoy the food. Put Sprinkles on your list of places to try in LA.
Thanks Amie for writing this post. Make sure to leave a comment if you are as big of a cupcake fan as Amie is.