Tide Pools of Little Corona Del Mar
I have always been intrigued by the limitless and extraordinary life that exists in our planet's oceans. I am a huge fan of aquariums, have snorkeled dozens of times, and have a hard time turning off Shark Week even though it's the same thing every year. For this reason, I am a fan of tide pools. Yes, they are the greatest thing ever when you are a little kid, but they are actually pretty cool when you're an adult as well.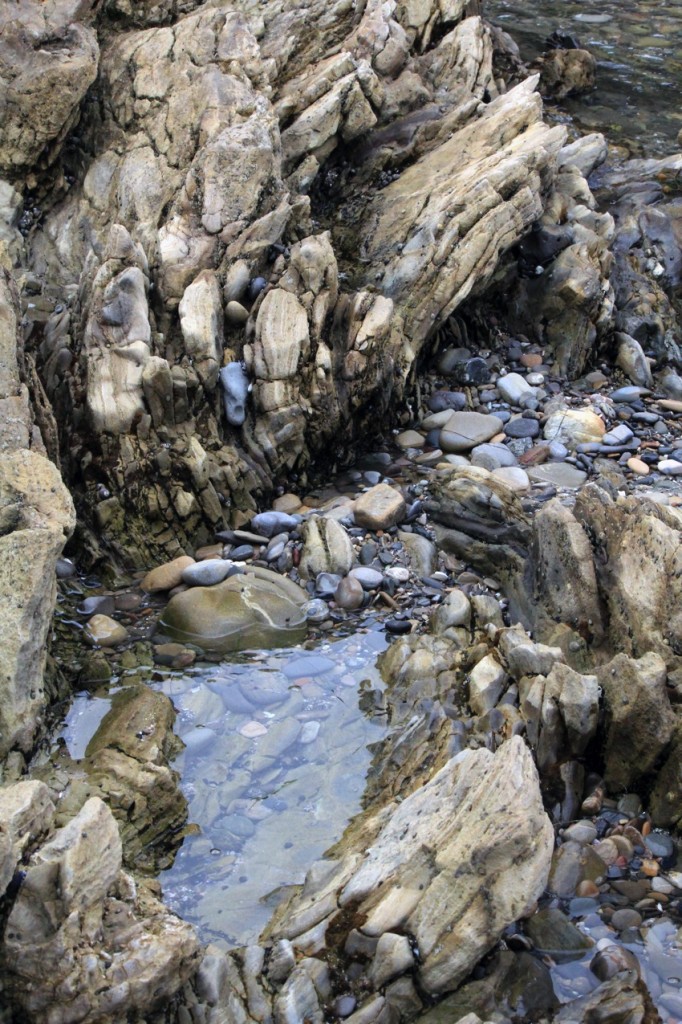 Knowing that I was going to be at the beach, I decided to do a little research and see what the best Southern California area was to check out the sea creatures that have washed to shore in the tide pools. Many of the sites that I read stated that Little Corona Del Mar Beach is one of the best places to see a variety of creatures as well as explore the sea caves, so we set out in the early morning to check this out for ourselves while the tide was still low.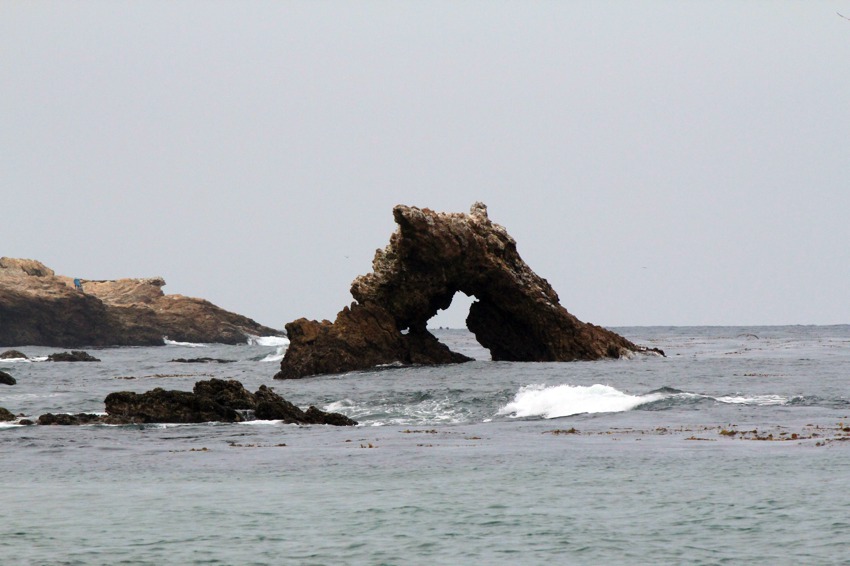 Depending on when you go during the year and during the tide schedule, here is an example of the fantastic views that will greet you.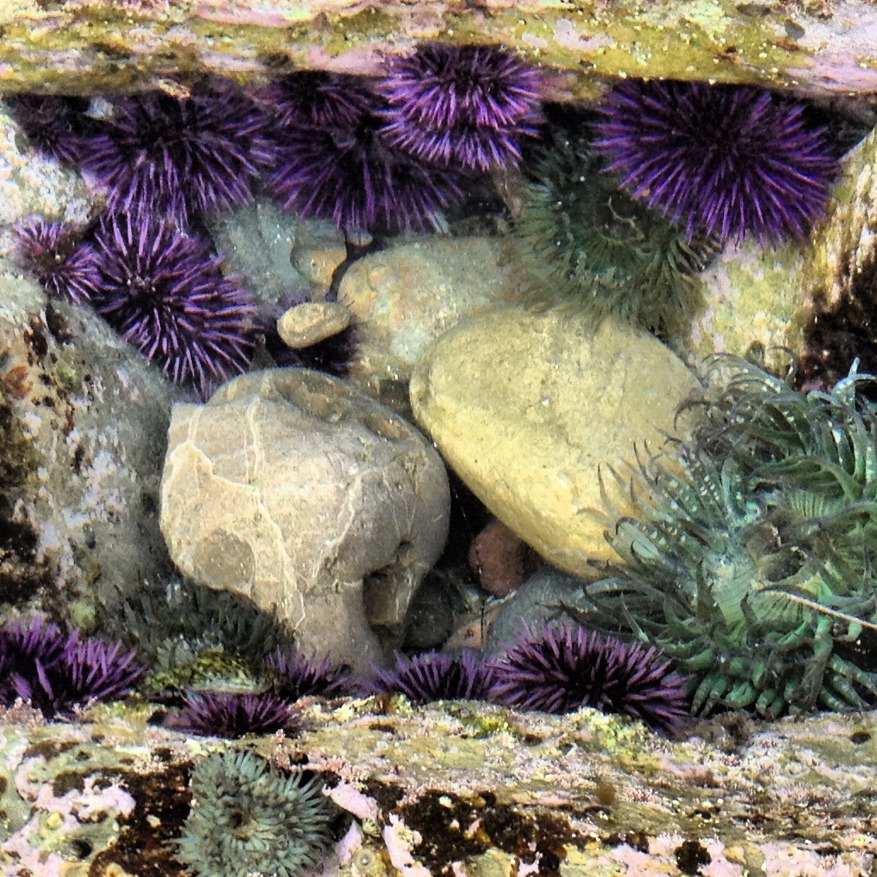 Tide Schedule
The first word of advice is to get up early if you want to check out tide pools. You can check the tide schedule here, but for us, it said low tide was at 6 AM, and high tide was at 11 AM, so if you came after 9:30 or 10, the tide would start to come in and cover the pools. We arrived right around 9 and had no problem seeing lots of stuff.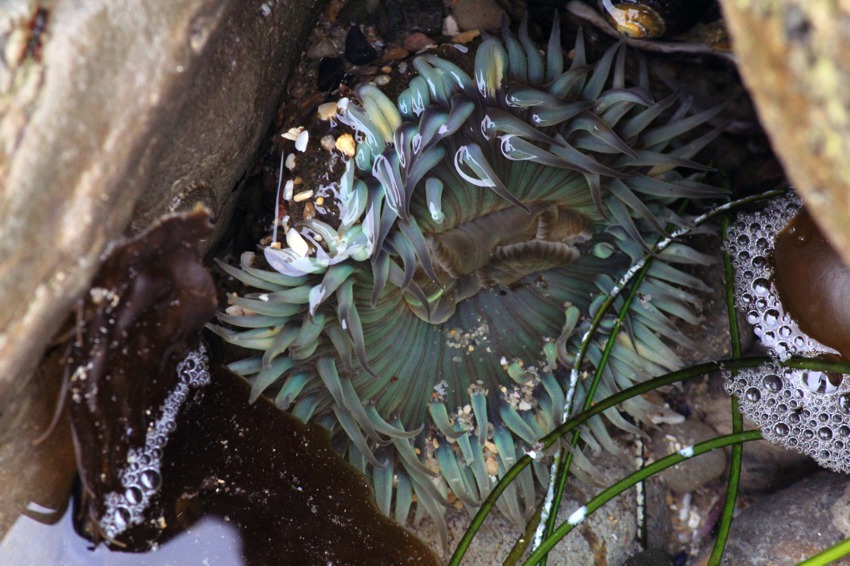 Tide Pools
The main things we saw in the tide pools were sea anemones, hermit crabs, small fish, and regular crabs. By far the best was the sea anemones. The sea anemones come in all shapes and sizes and resemble alien creatures you would be terrified of if they were larger. We also stumbled on an infestation of crabs as well.
If you travel about a quarter-mile down from where you enter the beach, the tide pools are much better. A lot fewer people come down here so you can see some cool stuff. Make sure you do as little as possible to disturb the sea life here so you can preserve it for others. When I was there, we saw everything from starfish to sea slugs.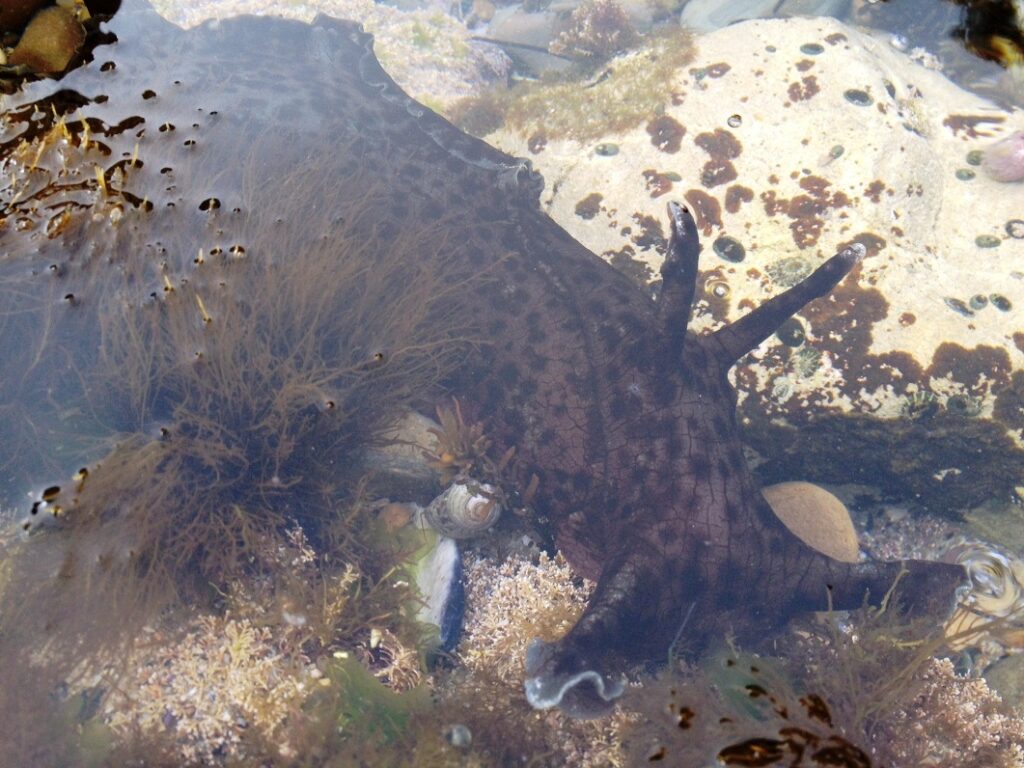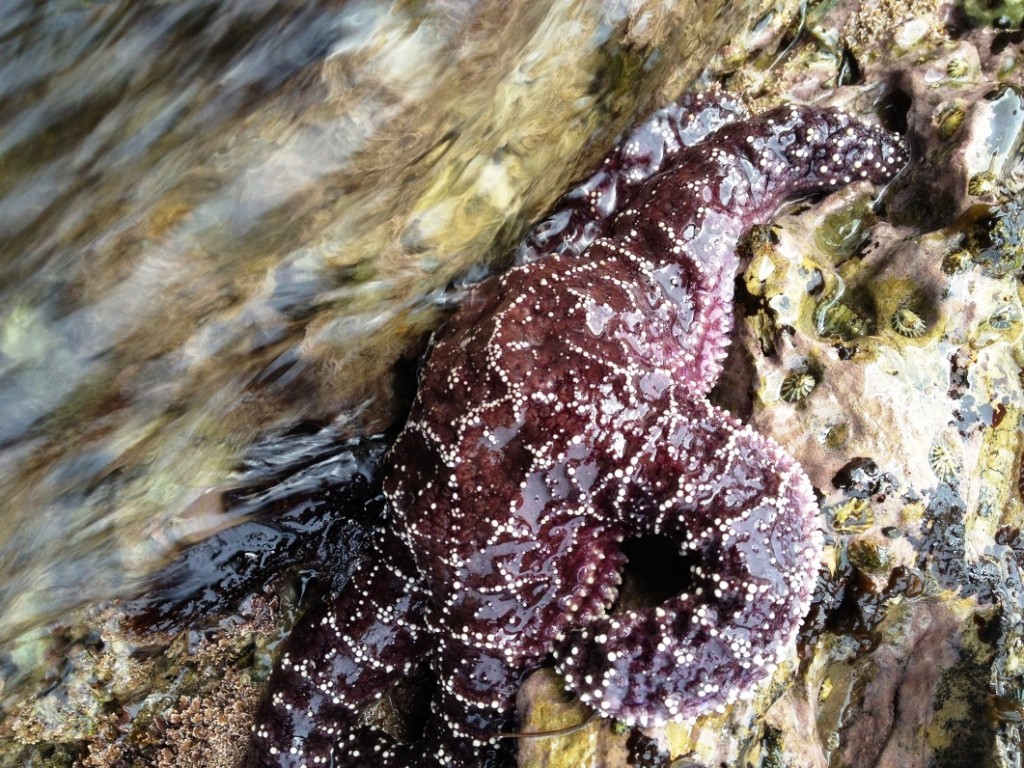 Another exciting part of this beach is the rainwater runoff that they have right in the middle. It smells a little strange but is by far one of the most beautiful drainages I have ever seen (if there is a category for that).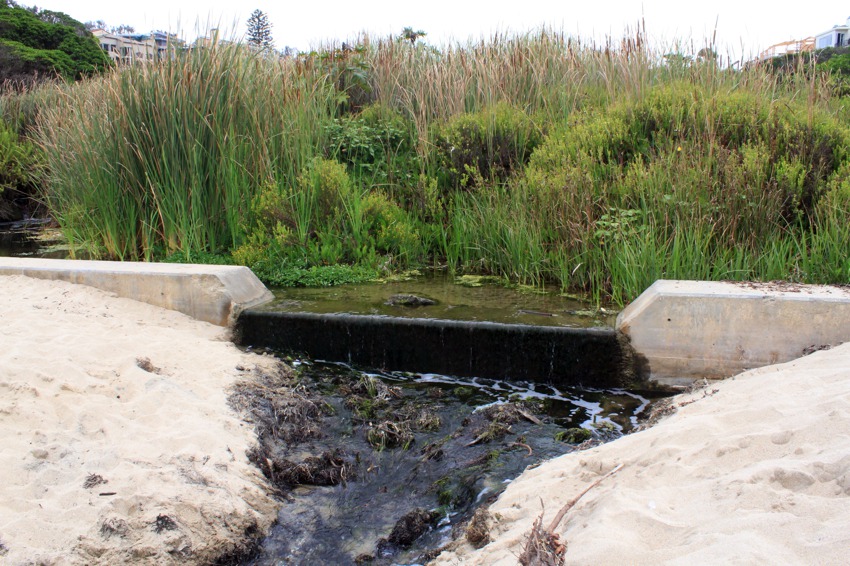 The Beach
The beach of Little Corona Del Mar is also a great place to spend a day. It is far less traveled than its big brother, Corona Del Mar, just 5 minutes north of it, and you can quickly set up your towel and enjoy the sun while the kids explore. Some areas of the beach and tide pools look very otherworldly, so it is a unique beach to explore.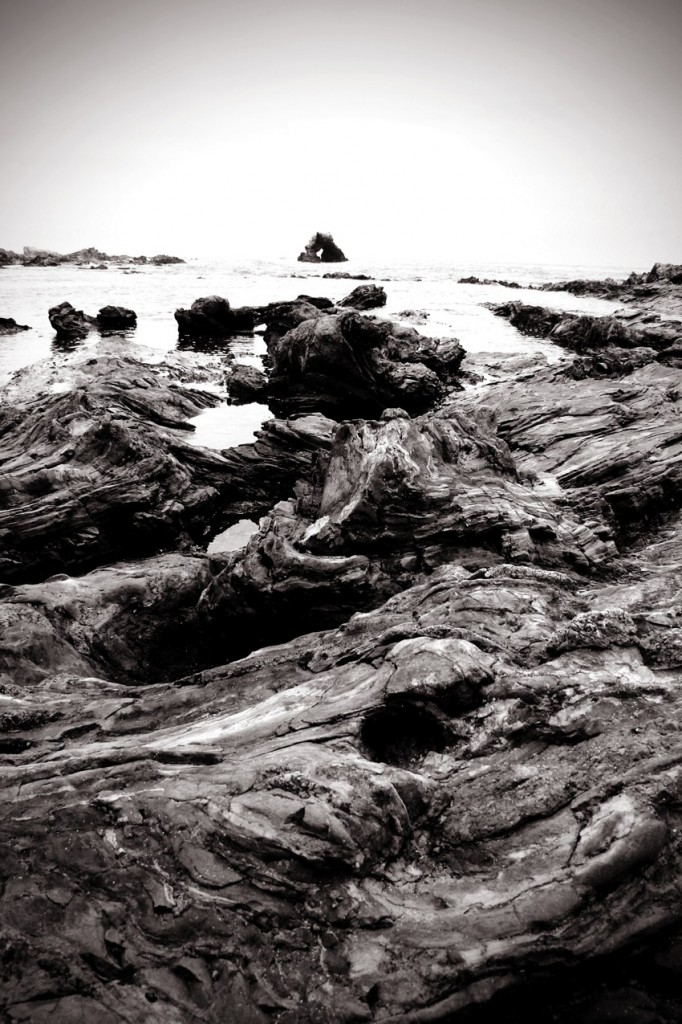 This beach is gorgeous, as is Corona Del Mar State Beach; however, if you are looking for tide pools and sea caves for exploring, I wouldn't go anywhere other than Little Corona Del Mar.
If you need driving directions to the beach, click here. It is located on the corner of Ocean Blvd and Poppy Ave. Right at the corner, there is a short road you can walk down to get there.