Taco Bell on the Beach in Pacifica
You may be asking, "Why is he writing about Taco Bell?" to which I would respond, "How many Taco Bell's have you been to that have an ocean view while eating?" Yes, this is still a Taco Bell, which you will either love or hate, but even if you don't like the food, you can't beat how amazing the view is. Here is all the information so you can have your own Chalupa on the sand.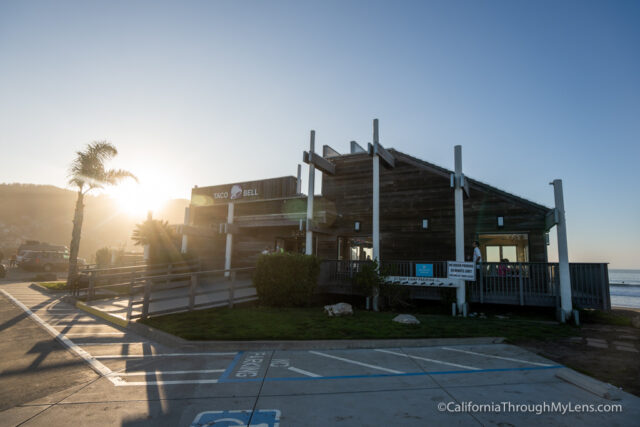 Details
Cost: Slightly higher than normal Taco Bell prices
Location: 5200 Coast Hwy, Pacifica, CA 94044
Information from my visit in 2016 and 2022
Getting There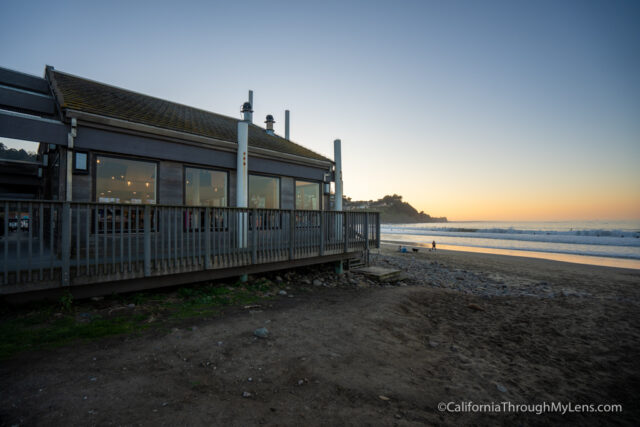 This Taco Bell is located right on the beach along Pacific Coast Highway in Pacifica. There is a decent-sized parking lot which you can use for the restaurant but don't use it to visit the beach, or you could get a ticket.
I know I don't need to write about the food as you have no doubt tried it, so let me just show you some pictures from this spot.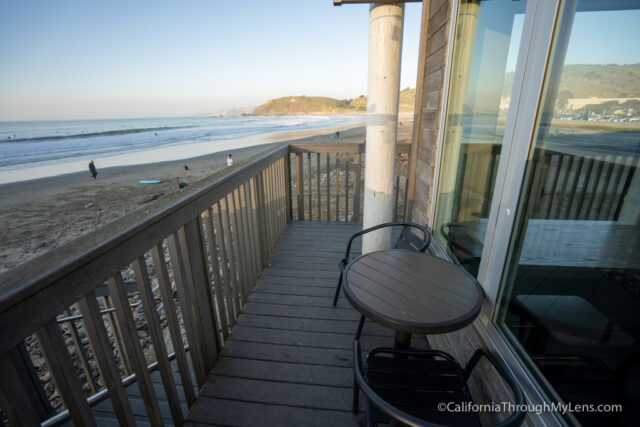 Nearly every table in the restaurant has a view of waves crashing on the beach. There is a patio with a walk-up order window, kind of like a drive-thru but for beachgoers. They even have a menu out there so you can see what to order without going in.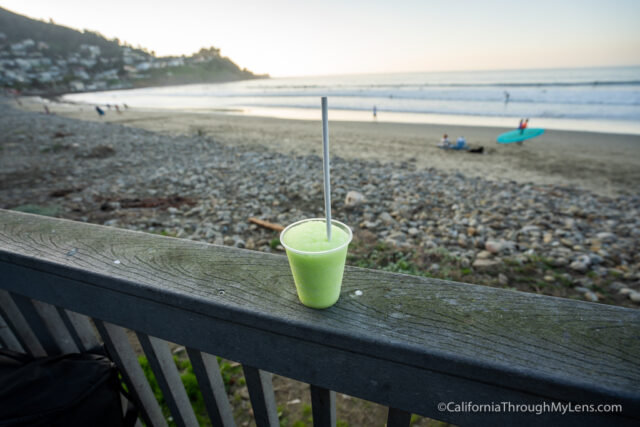 The patio loops around half of the restaurant and there is plenty of seating with views for you to enjoy while indulging in your Chalupa. This is a cantina Taco Bell as well, which means that it serves beer and mixed drinks, you can even get a margarita if you would like.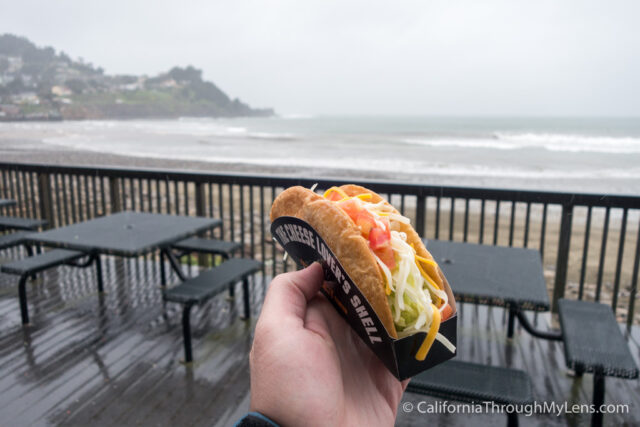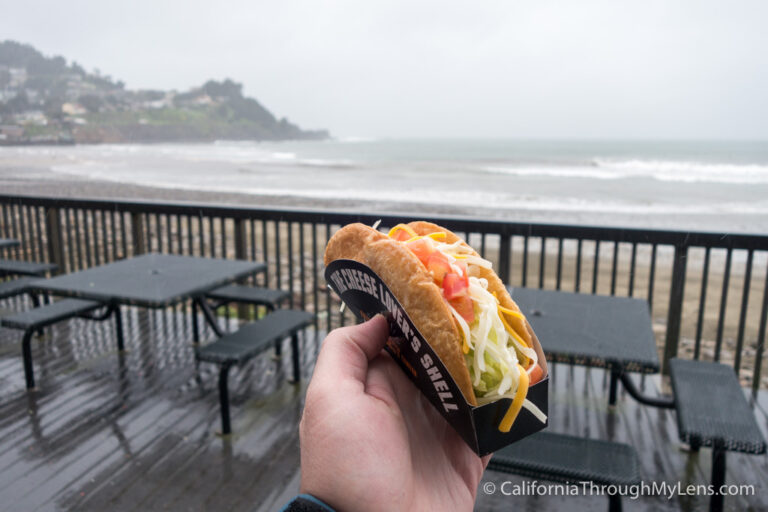 I don't really need to say more about this; you are either extremely excited or you have already left this post. I, for one, was excited. It is hard to beat spending $8 and getting a full meal with a beach view. Let me know what you think in the comments, and be sure to check out the rest of my PCH stops here.