Polar Playground is a fun new spot in Orange County with all sorts of desserts but specializes in fun cotton candy creations. Chances are you have seen their cotton candy on Instagram since there is a line that always starts before it even opens. That being said, it is an enjoyable family friendly experience to do at least once as the cotton candy creations are impressive, and there are a ton of fun characters to choose from. Here is all the information.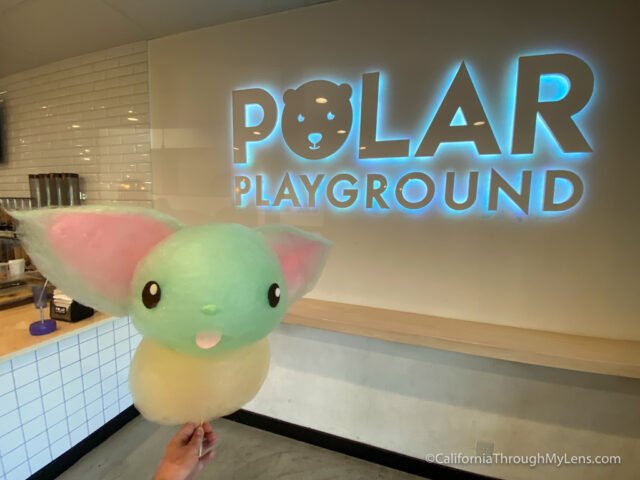 Details
Closed Monday and Tuesday. Open Wed-Sun from 1-8, but I heard they often cut the line before that if it's busy.
Prepare to wait for at least an hour
Cost: $14 – $17
Location: 16891 Beach Blvd, Huntington Beach, CA 92647
Video
Here is a little video I made from my Instagram about the visit.
View this post on Instagram
Getting There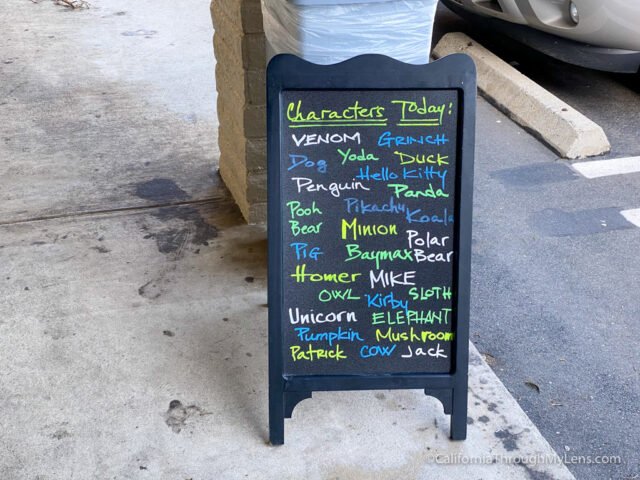 Polar Playground is located off Beach Boulevard on the way to Huntington Beach. The location is in a nondescript small shopping center on the right side of the road. There is lots of parking nearby. 
The Store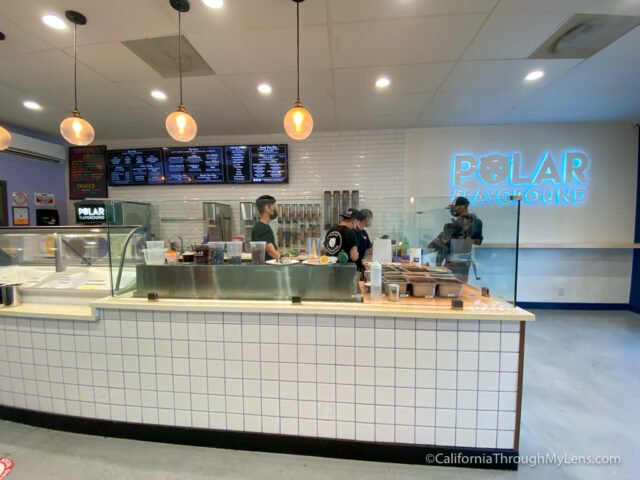 The store is in the back, and there is always a line. On a Wednesday, I got there 10 min before open, and there were already 15 people in line. By the time they opened, there was another 10 behind me, and by the time I left, there were 40 people in line.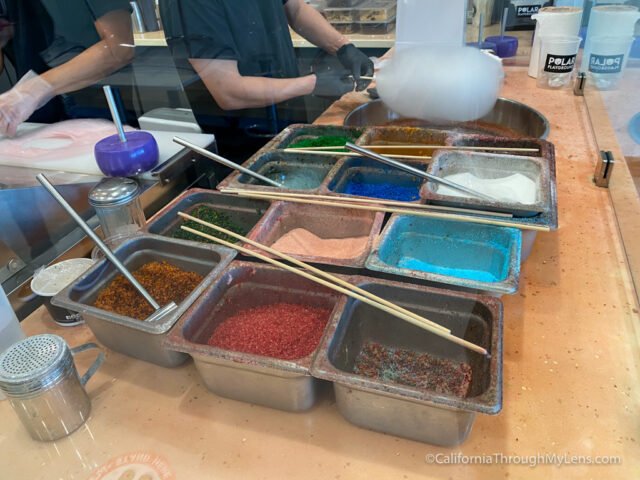 I waited for about 25 minutes before I made it inside and could place my order. After ordering, it was another 20 minutes before I actually got my cotton candy. Just be prepared to wait as it takes a while to make the fun creations, and I wouldn't be surprised if most people waited 1-2 hours on average.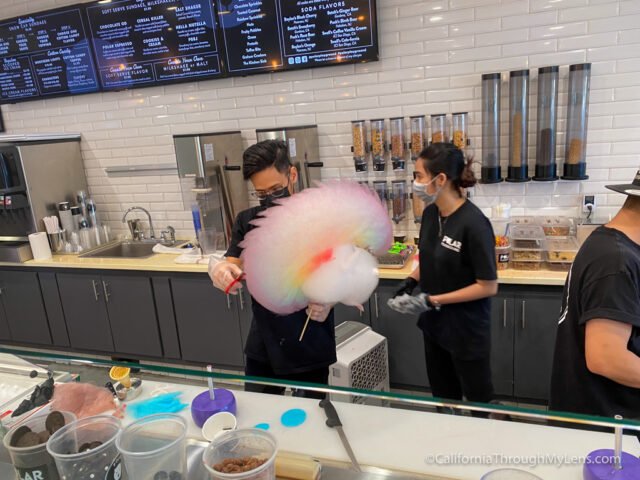 That being said, it was worth the wait, and once you get inside, it is a lot of fun to watch them make each of the cotton candy creations.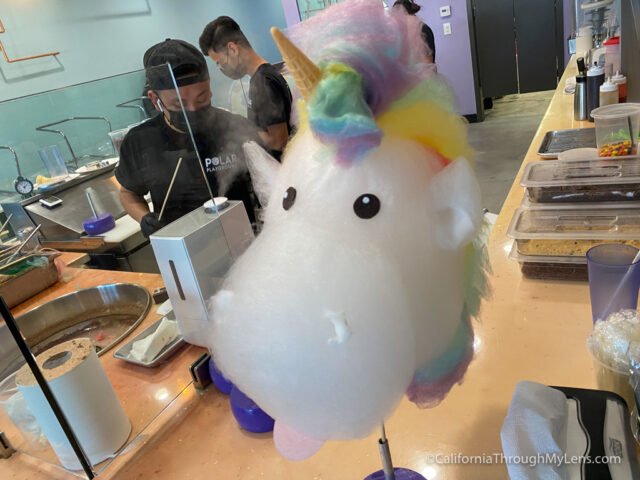 They have a dozen or so options that change over the week, but we decided to get Yoda and the Unicorn when we went.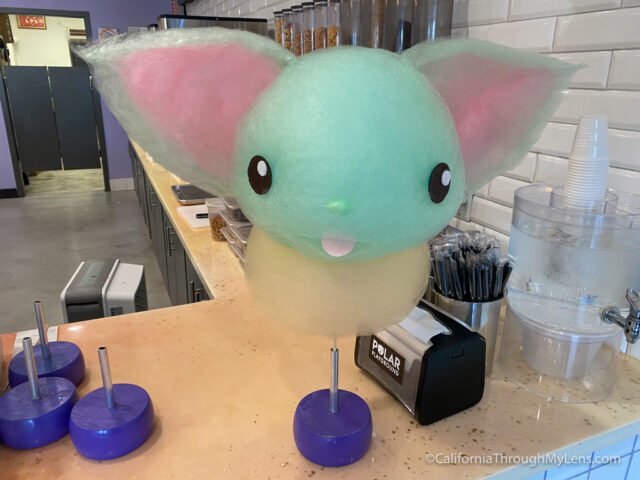 Both of these were impressive, but the unicorn is the most impressive I have seen, especially with its rainbow hair.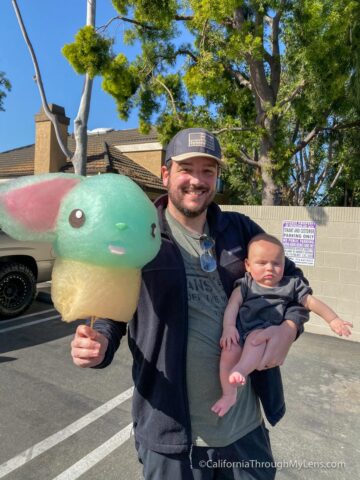 After getting my cotton candy creation, I am happy to report that it was tasty. I rarely have cotton candy, so I don't have much to compare it to, but I enjoyed how each of the colors was a different flavor.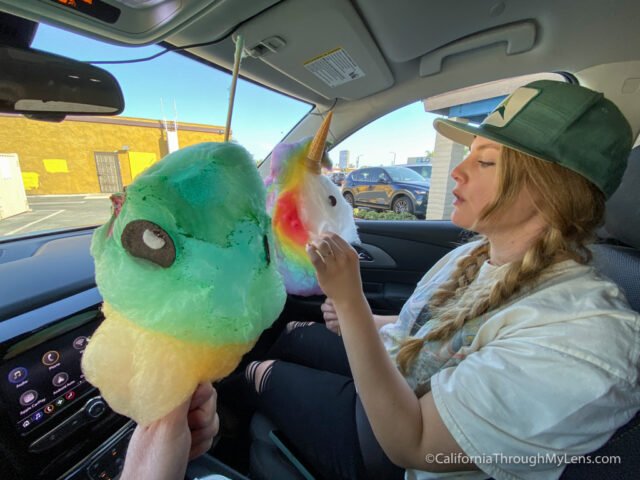 All in all, it is a pretty long experience just for cotton candy, but I think it is completely worth it at least once. Let me know if you get a chance to visit in the comments! Also, note that the cotton candy melts pretty quickly when you leave the store.