Flips Burgers in Stockton
Since I just celebrated my 29th birthday, you would think I would have learned that hamburgers are going to send me to an early grave. Even with a vegetarian wife though, I can't seem to get away from a good greasy burger. So when driving through Stockton, I figured I had to give the famous hole in the wall burger joint Flips a try.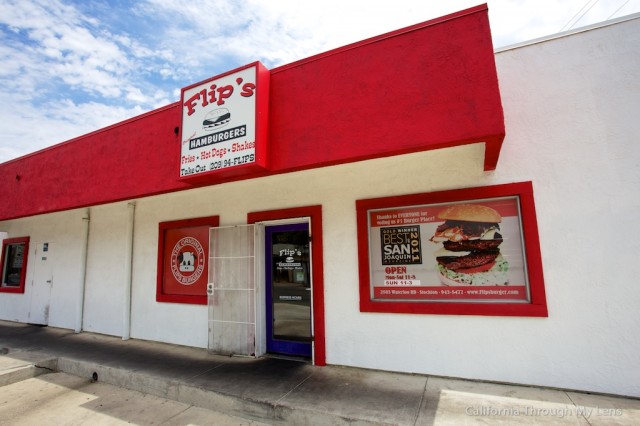 Details
Cost – $6- 8 for a burger
Hours: 10 AM – 8 PM
Location: 2503 Waterloo Rd, Stockton, CA 95205
I wrote this post in 2015, so some of the information may have changed
After reviewing the menu, I settled on what the waitress assured me was a local favorite, the mad cow burger. This burger had cheese, bacon, an egg, onions, chipotle sauce, and fried jalapeños on it; I was instantly sold. I also ordered deep-fried mushrooms, and Amie ordered a veggie burger.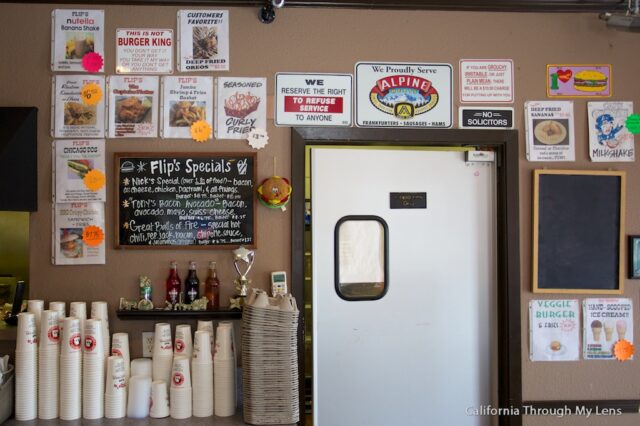 First, the mad cow burger. It was an exceptional burger and the chipotle sauce and the jalapeños made it spicy but insanely flavorful. The egg also added an excellent additional subtle flavor to the burger as well.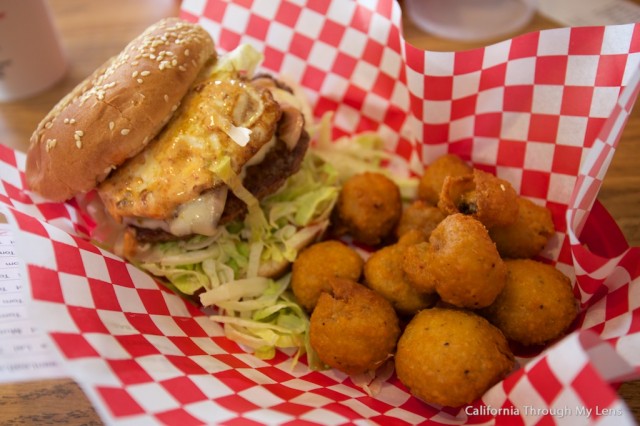 Amie got the veggie burger, and she said it was a standard burger, but what made it good was the toppings such as pepper jack cheese and mushrooms that she added to the top.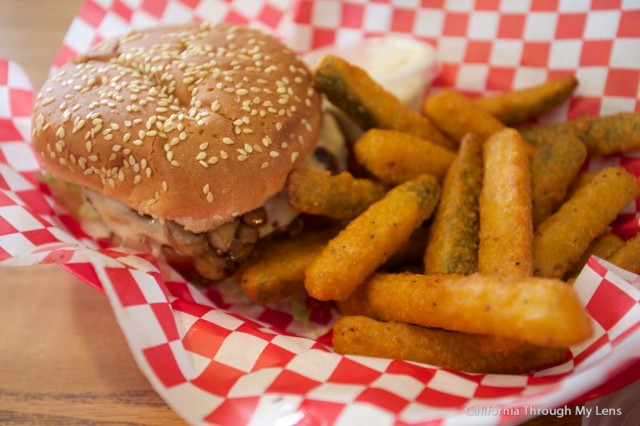 The sides of deep-fried mushrooms and zucchini added to the greasy meal with an exceptional and heavy ranch dipping sauce they came with them.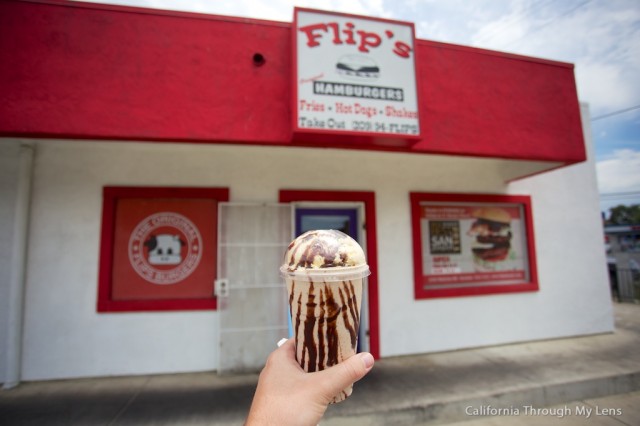 Since we needed the full experience though, we also got the Nutella banana milkshake, which is a crowd pleaser on Yelp. It was better than I even expected, and I think I might have enjoyed it even more than the burger. Next time I go, I will try their crunch berry milkshake.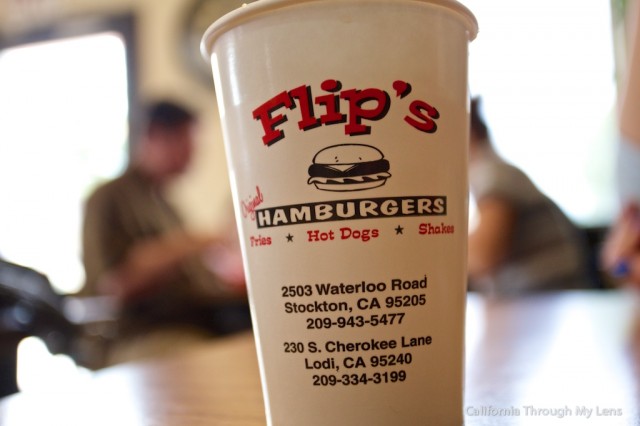 Don't let the location fool you (not the best part of town), Flips knows what it's doing and I highly recommend it if you are road tripping through Stockton.
Get Directions