Hot Air Balloon Ride with Napa Valley Aloft in Yountville
Disclosure: This trip was provided free of charge; all opinions are my own.
While in Yountville, one of the activities that I really wanted to do was ride a hot air balloon over the valley. I found a company called Napa Valley Aloft and booked tickets for a sunrise trip with my wife and I. It was a great experience with beautiful views and a unique perspective, here is all the information.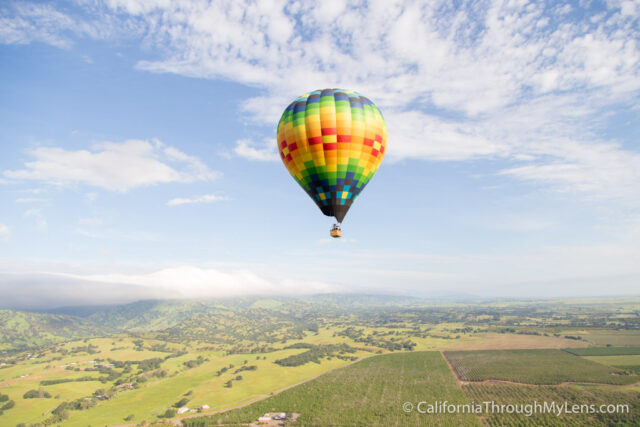 Details
Location: 6525 Washington Sreet, Yountville, CA 94599
Information from my visit in 2016
Getting There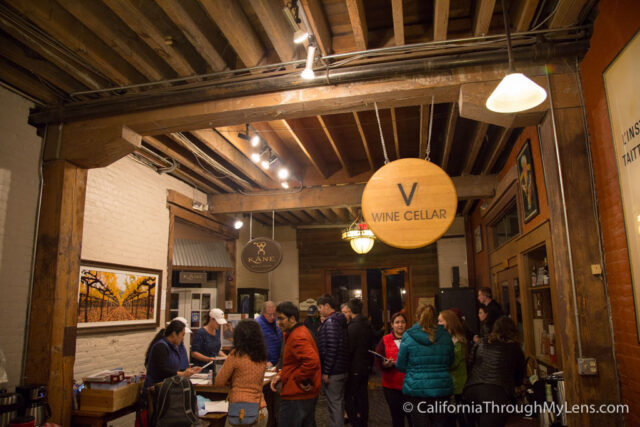 Check in for the balloon ride took place at V Marketplace, right in the heart of Yountville. There is parking in the attached lot, and we arrived at the bright and early time of 6 AM to check-in.
The Balloon Ride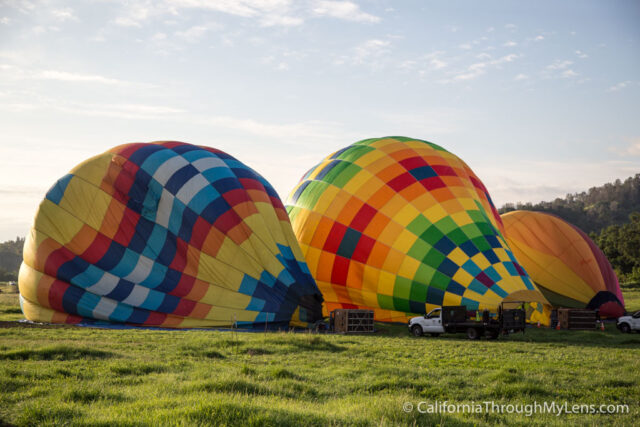 The weather had been rainy and cold while we were there, so we were hesitant as to whether we would even be able to go up in the balloon. After checking in, they told us there was no visibility in Yountville, so we would be heading 50 minutes east to the town of Winters and taking off from there. I was initially bummed with this news, but when we got to Winters, it was all sunny skies, and I quickly realized it was the right choice for the tour.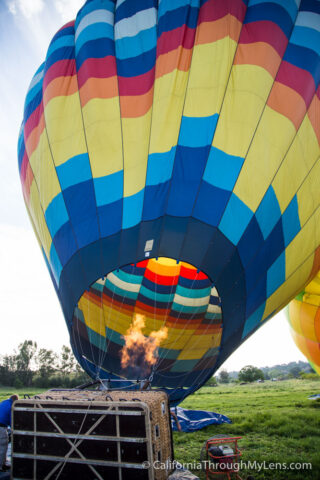 We unloaded the van and waited for our balloons to inflate while taking photos. I, for one, was shocked by how big these balloons were as I had never seen one up close.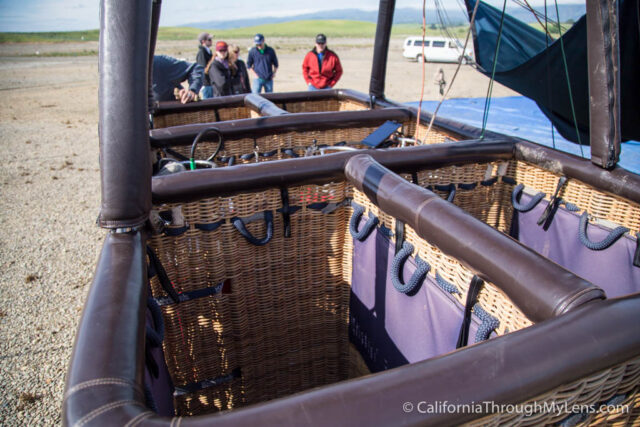 The groups were divided and given partitions to stand in while in the balloon. We had 12 people in our balloon, and I thought it would feel packed, but the barriers actually made it quite nice.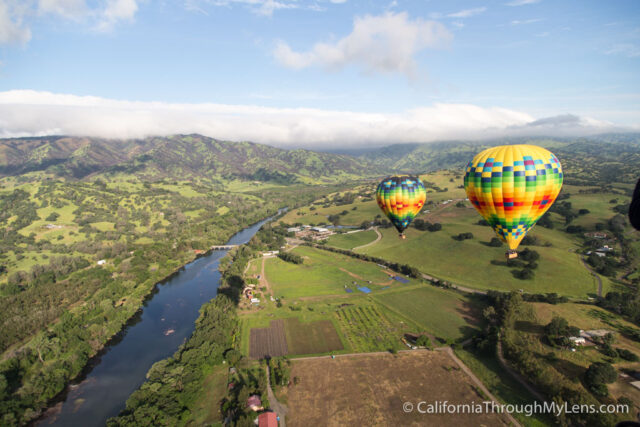 When the balloon was ready to take off, we all hopped in, and the balloon was detached and free to float on its own.
You gain altitude quickly as you soar up into the clouds. The pace the balloon moves is based on the wind so you can have times when you are crawling by and times when you are moving quickly across the sky.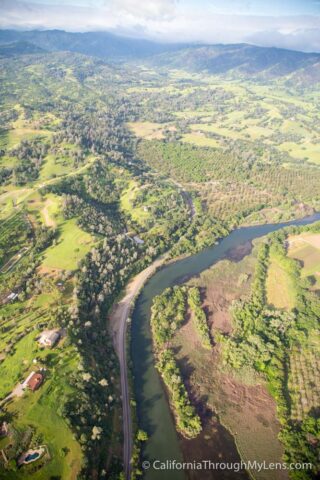 I was worried I would be afraid when I was up there as I do not like heights, but the balloon felt like an airplane to me. When you looked down, the ground appeared so far away that it didn't seem real and didn't induce my fear of heights.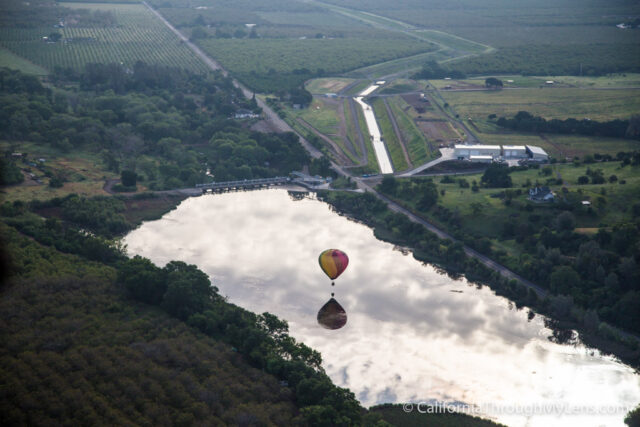 Over the next hour, we floated through the sky, losing and gaining altitude as we traded spots with the other two balloons floating with us. It was relaxing, and I enjoyed just floating around while watching the other balloons dance on the wind. Here are a few pictures.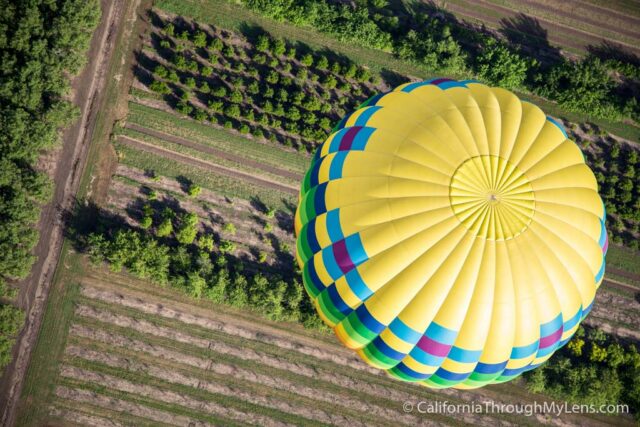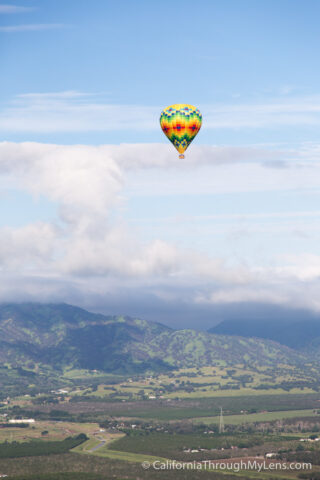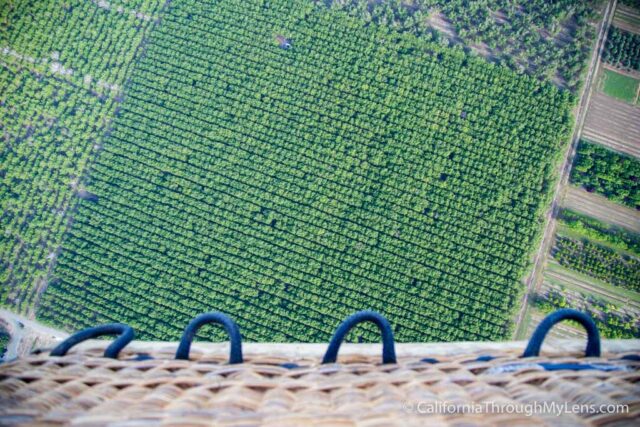 Our pilot Jeff was fantastic, he told us facts about the area while joking around and making everyone feel at home on the flight. We ended up only going about five total miles on our flight, but it felt like a lot more.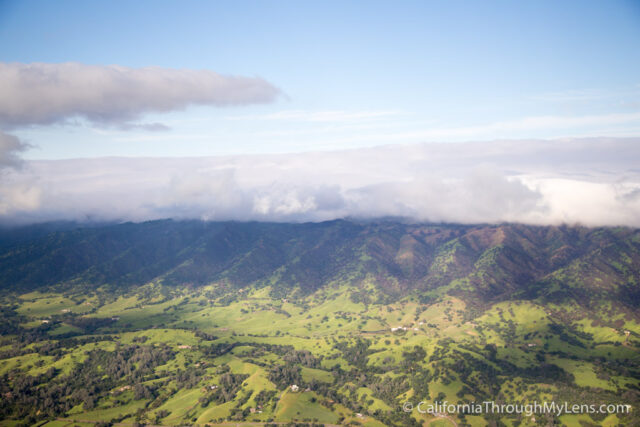 A unique thing for me was the landing, as the pilot spent a lot of time just trying to figure out where the wind was going to move us and where we could land. I learned that they landed all over the place, such as fields, roads, etc., since it is hard to know where the wind will move them while in the air.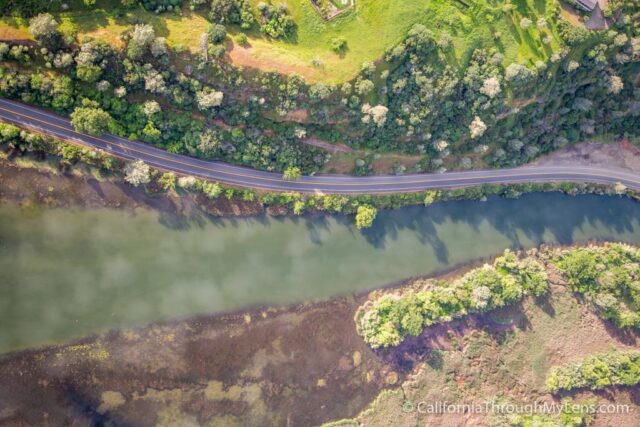 After an hour, we ended up being over a nursery, so the ground crew asked for permission to land there, and it was granted. It was crazy to see the ground crew running around and getting everything set up for us as we prepared to land.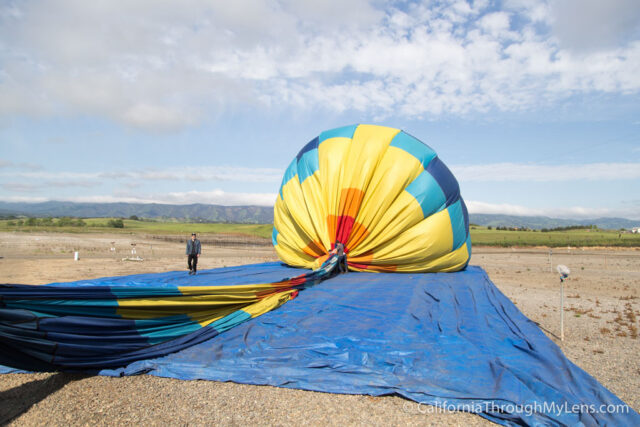 When the balloon finally put down, it was as if we were part of a dance, watching the crew keep us firmly on the ground while laying the behemoth of a balloon down to be wrapped up. I was fascinated by this and just kept watching it happen.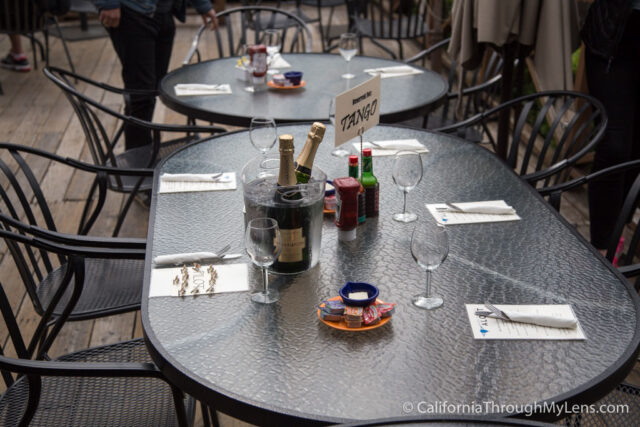 When the ride was over, we were driven back to Yountville and had brunch at Pacific Blues Cafe, which is right next to V Marketplace. This was a fun spot to sit and reminisce with our group while having a champagne toast and receiving wings commemorating our journey.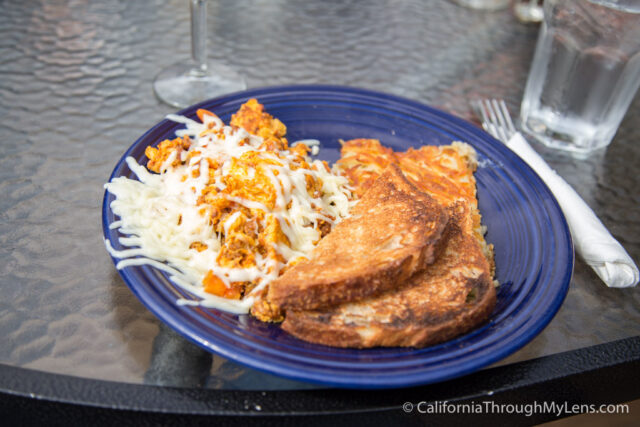 For brunch, I ended up having the chorizo and eggs, and it was an excellent way to end my time with Napa Valley Aloft. All in all, this was a fantastic experience, one that I will not soon forget. It is exhilarating to be up in the air like that, and I am happy to have done it. Big shout out to Jeff and the crew for being awesome. Be sure to check it out if you are in the area and let me know what you think in the comments.