Angel Island State Park: Hikes, History, Beaches & Camping
Angel Island State Park is a spectacular grass and woodland covered mountainous island, just a stone's throw away from the urban mecca that is San Francisco. With an incredibly rich history, unparalleled location, and a plethora of expansive views of the San Francisco skyline, the Golden Gate Bridge, and the surrounding Bay Area (just imagine unzipping your tent to these sights), this island is definitely worth a visit during a stay in SF. The park features some great hiking and biking trails as well as many other exciting recreational opportunities and gives visitors a surreal getaway from the hustle and bustle of the urban areas that surround it. Here are our tips for visiting. Also, I went back for a hike here in 2019 which you can read about in this post.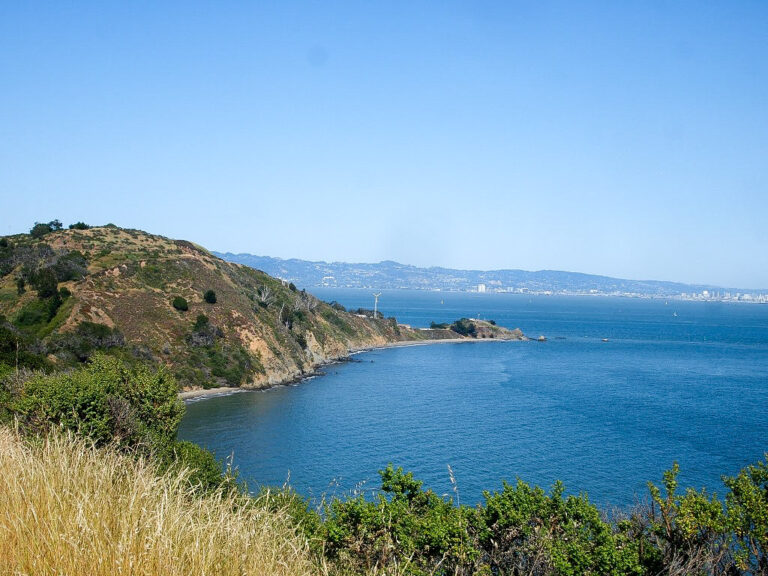 Getting There:
Visitors can take the ferry from either Tiburon or San Francisco, with multiple departure times per day. Sometimes you'll get lucky and get some dolphins riding alongside, and the ride is always quite pleasant. The more bold travelers also get to Angel Island by kayak, but we only recommend this if you have a lot of experience under your belt though.
Tips Before Going (Information as of 2016):
East Bay Campsites 4 & 5 offer truly second to none views of the city skyline, definitely make sure to book these in advance.
For history buffs, the Immigration Station guided tour for $7 is a must!
Make sure to plan your day out well; you don't want to miss the last ferry off the island.
There is a solid cafe with food and beer, but try not to go right after a ferry arrives, as the lines can get pretty long.
History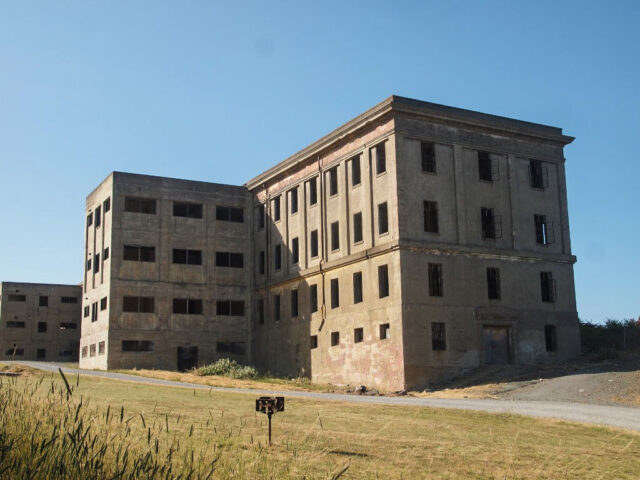 The history here is truly spectacular. Visitors are transported to these nearly forgotten eras through the faded and abandoned structures that dot the island (sometimes in some of the least-expected places, all the better for some personal exploring!). While casually strolling throughout the area, seemingly uncharted territory spontaneously gives way to eerie and empty rows of abandoned homesteads, or maybe a massive concrete bunker where you can still feel the presence of WWI & WWII soldiers stationed there. These huge drab structures are a marvel, as they are completely open for exploring (if you dare enter the mysterious dark rooms inside). The WWII history here is rich and disturbing, as the island acted as a processing point and POW/internment camp.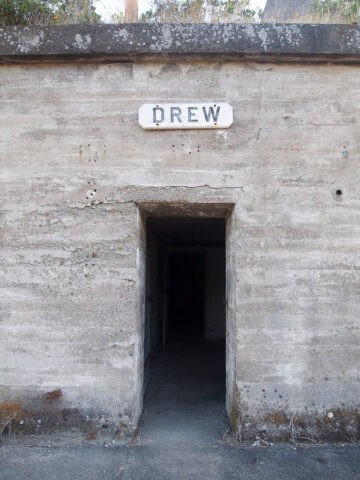 A ranger-recommended favorite is also the shuttered and hushed former hospital, ominously looking out over the bay as the ill who once populated its quarters now are long gone. This is found right in Camp Reynolds, and while it can get quite creepy at night, it's a great thrill to venture through the area and even walk through the empty halls if you can muster the courage.
It's clear that while visiting this state park you can truly feel the history throughout the landscape and be taken back to an era quite different from our own. Additionally, and this should go without saying, you can get some seriously solid fodder for ghost stories during the stay.
Beaches: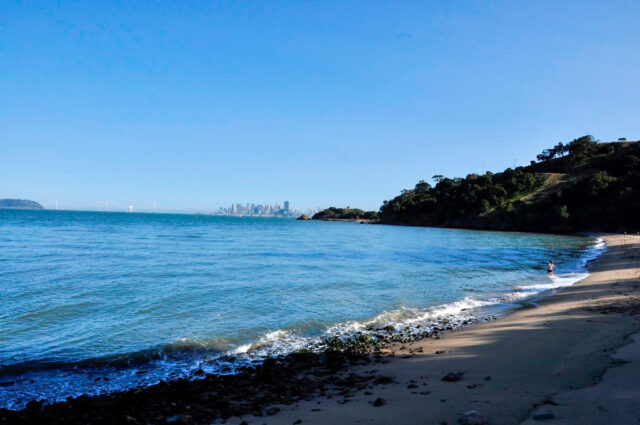 Quarry Beach:
This hidden wonder is known as a ranger favorite, as it's quietly tucked into the Eastern portion of the island and offers visitors views of the East Bay and the sand is perfection. Specializing in sea glass and aesthetic beauty, this is a great place to spend a couple of hours lounging in the sun and picking the shores for treasures.
Perles Beach:
This beach has a pretty spectacular fact: it offers 360˚ views of all three bridges in the SF Bay Area (if you're at the Point Blunt section, that is). If you're from the area, you are probably shaking your head and closing this window, but believe trust us, it's pretty crazy. This beach is perfect for great city views, as it takes us the southern portion of the island. So hop on that unmarked path down to it (which thankfully keeps most of the crowds away) and enjoy some gorgeous views and rock hopping as well.
Recreational Activities:
Hiking / Backpacking: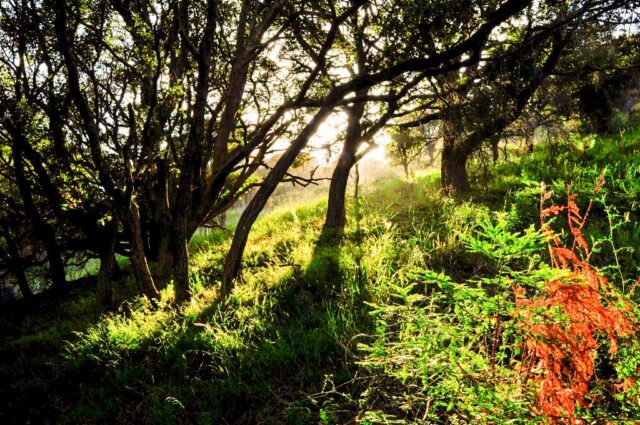 Angel Island is the perfect place for the beginner backpacker and hiker. Why, you may ask? Well, for one, at any given point, you'll only have to hike ~2.5 miles to get to your destination, and the total elevation gain stands at a mere 300 feet. But, while the trekking itself may be simple, hikers are rewarded with unparalleled city skyline sights that many people would hike 10 miles to witness.
Whether you choose to circle the island and stroll throughout Perimeter Road or take the summit trail up the top of Mt. Livermore, we guarantee you won't be disappointed. Trails take you through anything ranging from Eucalyptus groves, to abandoned housing, to Lord-of-the-Rings-esque landscape as you approach the summit. Not only this but upon reaching the top, hikers are awarded unreal 360˚ panoramic views of all of the Bay Area.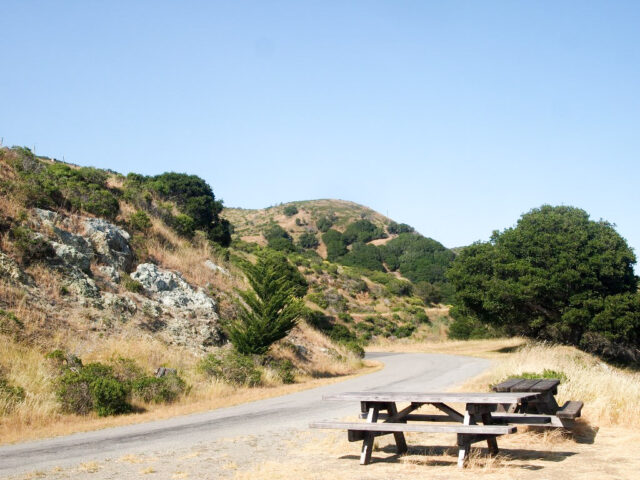 Here are two great trails you can go on:
http://socalhiker.net/hiking-angel-island-mt-livermore-loop-trail/
https://californiathroughmylens.com/angel-island-state-park-hiking-the-perimeter-trail
Kayaking / SUPing:

People love to kayak around the island (even to the park, for the more skilled paddlers), and how could you not? What better way to experience the island than a front row seat right on the bay? The same goes for SUP'ers, but always be prepared for rip currents and make sure you have some experience before hitting the open water.
Camping: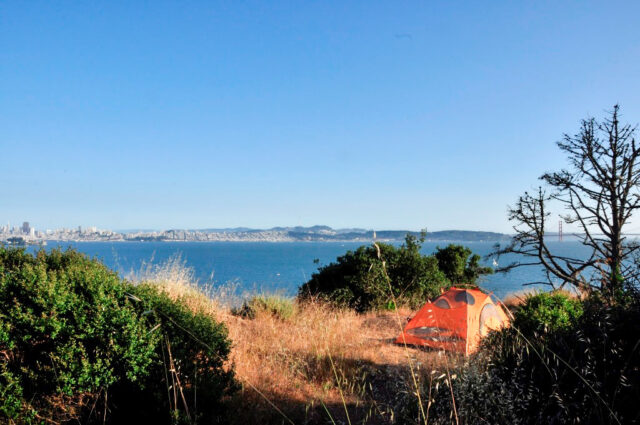 There are three main campground scattered throughout Angel Island State Park: East Bay (#1-3), Ridge (#4-6), & Sunrise (#7-9). With a solid kayaking group site located on the west side of the park as well, campers here are definitely not short of incredible options. We could not recommend the Ridge Campground more highly, as the sites face the urban glory that is San Francisco and are based right on an abandoned bunker. You can't go wrong with whichever campground you choose, however, and sleeping on the island with so much history and beauty surrounding you once the tourists have left is quite the surreal experience.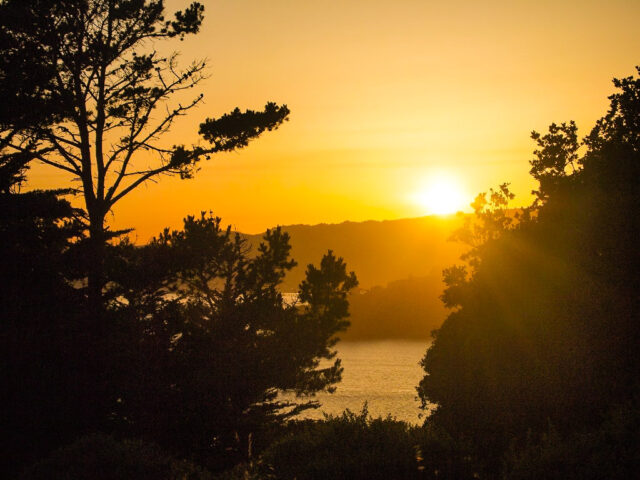 This article was written by Hipcamp, a website dedicated to getting more people outside by making the discovery & booking process for campsites easier. Get more awesome guides, camping information, and book your next trip on hipcamp.com!