Stout Grove in Jedediah Smith Redwoods State Park
Stout Grove in Jedidiah Smith Redwoods State Park is easily one of my favorite redwood groves in the state. It is a short half mile to walk through the grove, and during the walk, you will see one of the largest collections of coastal redwoods in Redwoods National Park with some of the most massive trees I have seen to date. It is pretty far up in Northern California though, and it requires driving on a narrow dirt road to get to the trailhead. That being said, it was possible with a two wheel drive car when I went (check with the rangers if there has been rain), and the grove is well worth the effort. Here is all the information.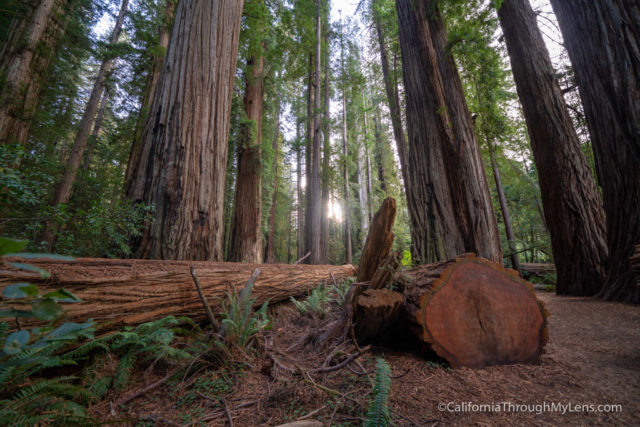 Details
Half mile round trip
75 feet of elevation
5 mile dirt road to get the trailhead (season bridge bypasses this in the summer)
Read more about Redwood National Park here
Getting There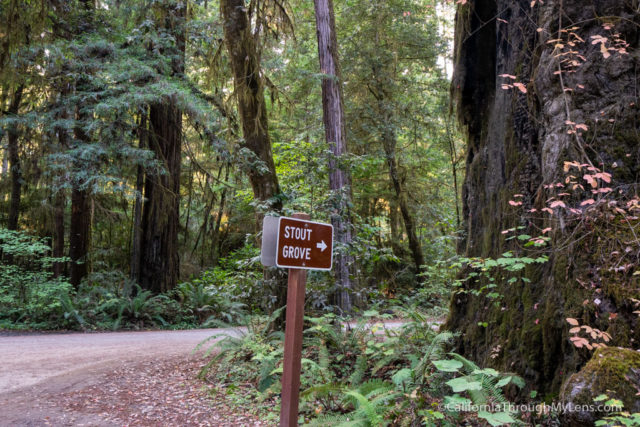 The grove is part of Jedidiah Smith Redwoods State Park, and it is one of the most popular attractions in the park. You can drive the dirt road from Crescent City to the grove, but it is very narrow, and I would recommend going in from the north side as it is only a short dirt road at the end. You can get directions right to the trailhead from Google Maps. It is a narrow dirt road with massive trees right alongside it. You will have to pull out for other people, but it is not too bad.
The Grove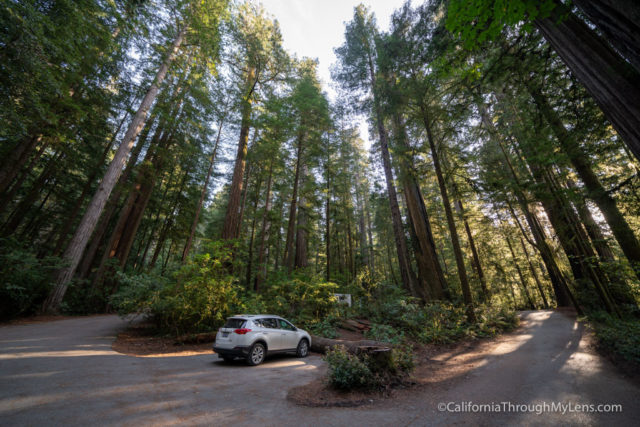 After driving the dirt road to the trailhead, you will arrive at the grove and find a spot to park.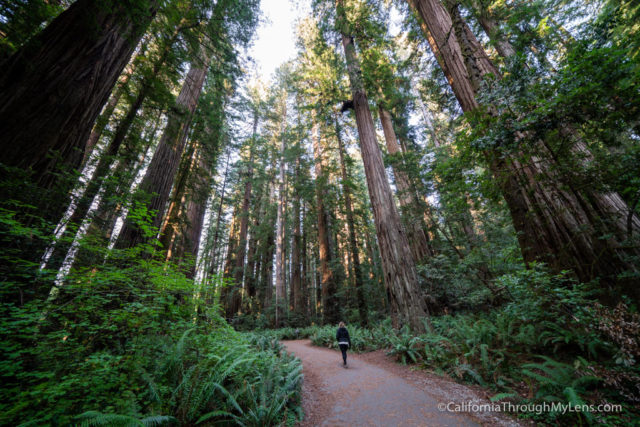 From the parking area, the trailhead is in the right corner, and it will lead you down to the grove, with 50 feet or so in elevation loss.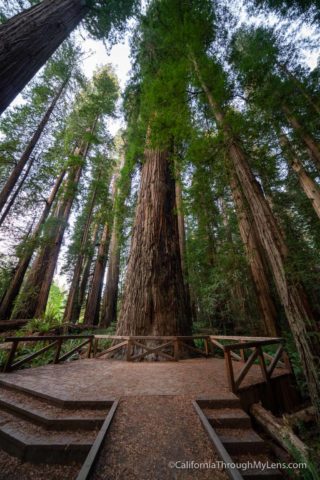 The trail around the grove is short, but you will want to take your time as there are some massive trees here.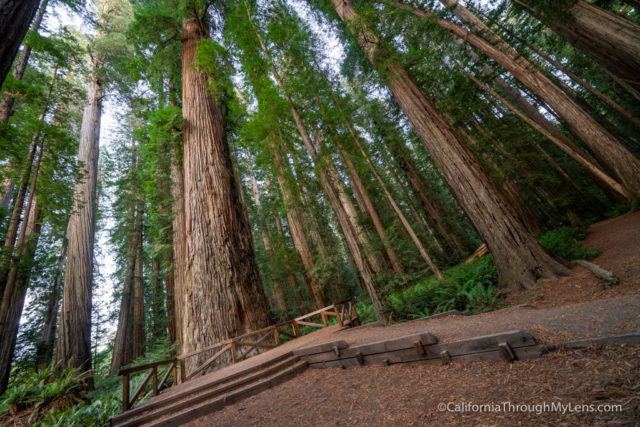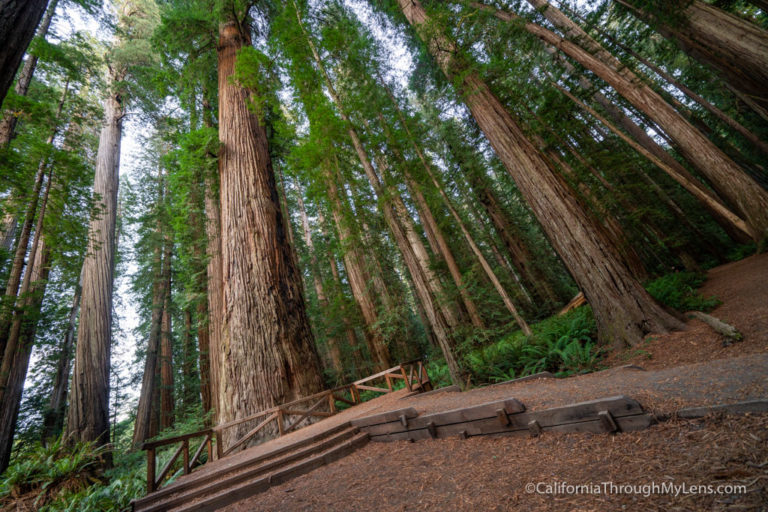 If you turn to the left, you will quickly reach the grove's largest tree, which is the Stout Tree. This tree is hard to miss as it has a large platform around it, but there are no signs that give any information about the tree.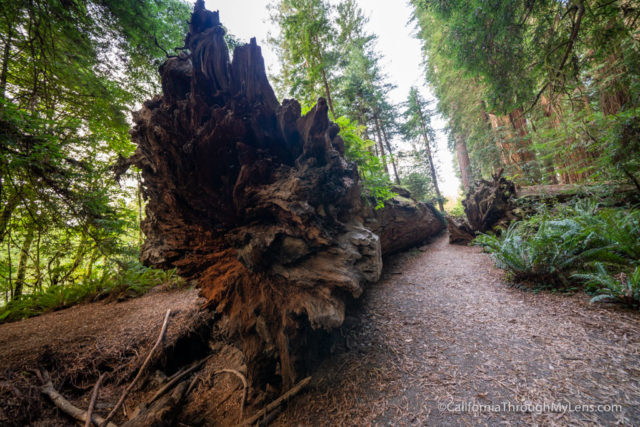 This entire grove has no information or signs, and it is kind of nice as it allows you just to take in the beauty as you make your way around the grove.
Amie and I just took our time wandering around the grove and gawking at all of the big trees.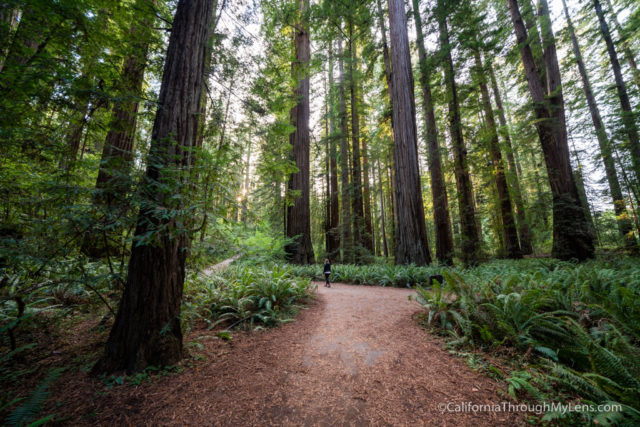 It was a beautiful spot and one of the best groves I have been to in California. I highly recommend you check it out if you get the chance and if you want to see how to spend 36 hours in Redwood National Park, check out this video for all the information.
https://www.youtube.com/watch?v=N8sQDJXPnA8