Headwaters of the Sacramento River in Mt Shasta City Park
The Sacramento River is one of the most important natural resources in all of California. If you are visiting the town of Mount Shasta, you can take this quick stop to visit its humble beginnings. Mount Shasta City Park, on the outskirts of town, features the start of the river and has become an almost spiritual spot for people to visit and drink from. I saw a half dozen people come to fill up water bottles while I was there. It is a peaceful place for a quick visit, and here is all the information.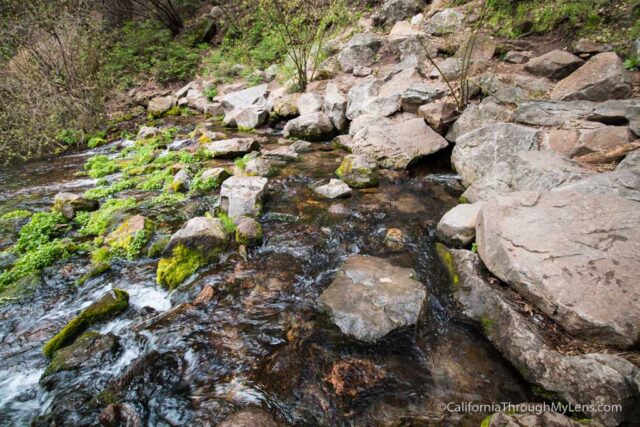 Details
Free
Signs said water was not safe to drink from, but the Shasta City website said it was.
Location: Rd No 2M010 Mt Shasta, CA 96067
This information was from my visit in 2017
Read about all of my favorite spots in Siskiyou County here
Getting There
From the 5 North, get off on Lake St and head right. Turn left on Mt Shasta Blvd, and you can take this all the way to the park. There are signs for the park, but it is easy to miss. If you make it back to the freeway, you went too far. Parking is available around the area, and it is easy to walk to the headwaters.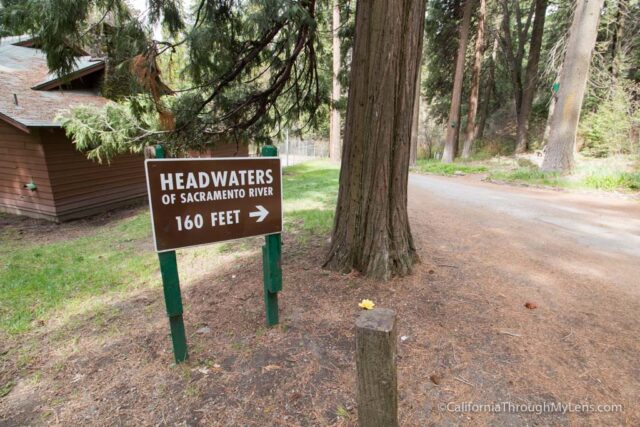 From the parking area, follow the signs to the headwaters. The headwaters are less than 150 feet from most parts of the park.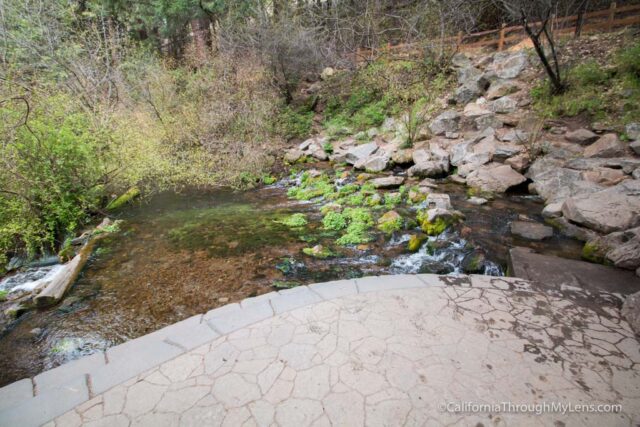 When you get to the peaceful and serene area, you can grab a seat on the bench to watch the water calmly cascade over the small rocks into the stream.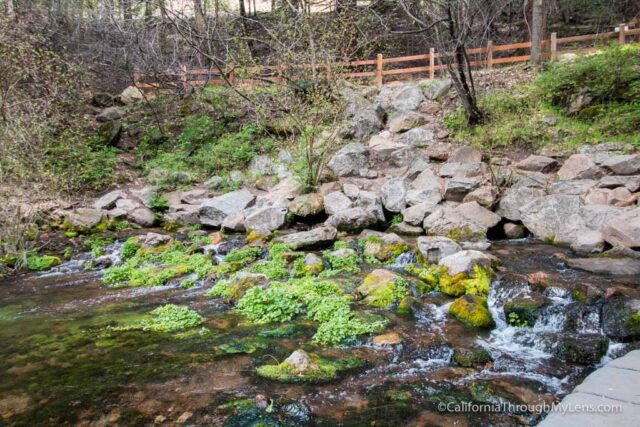 If you stay for longer than 10 minutes, you will probably see at least a few people come and fill up their water bottles in the creek. The water is said to have healing qualities (if you believe in that type of thing), and people come from all over to drink from it.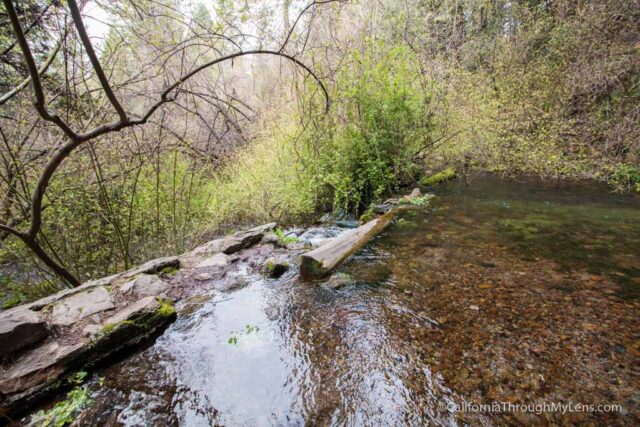 I wanted to give the water a try since I was told in Mt Shasta that it was all right to drink from, and I can say it was very fresh and clean tasting water. My wife and I were both impressed, but I didn't fill up any bottles, and I am not recommending that you drink from it.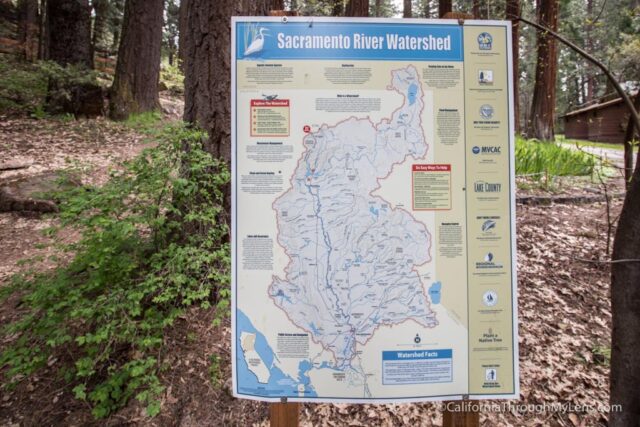 There is information around the area about where the river eventually runs and about why they consider this the source.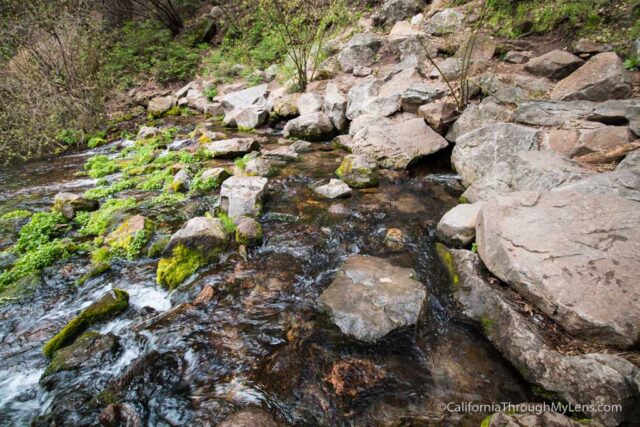 The water here is mainly coming out of an underground stream, so it is pretty cool to see.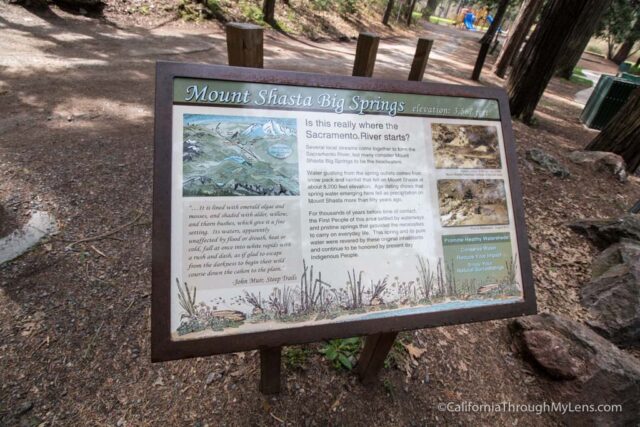 After taking about 15 minutes to explore it, we headed back to our car. This is a great quick road trip stop or part of a longer visit to the Mount Shasta area. Let me know what you think in the comments.