The California Museum in Sacramento
As an avid traveler of California, I was apprehensive and excited about visiting the California Museum in Sacramento. I feel like all of my time spent with this state has made me protective of the beauty it holds, and I was not sure what to expect when visiting the museum that is dedicated to its history. I was pleasantly surprised though to pursue this relatively small yet well-made museum in the heart of downtown Sacramento. It is a great spot to learn more about the state, and much like the train museum in Old Sacramento, it has been created to engage with its visitors. Here is all the info.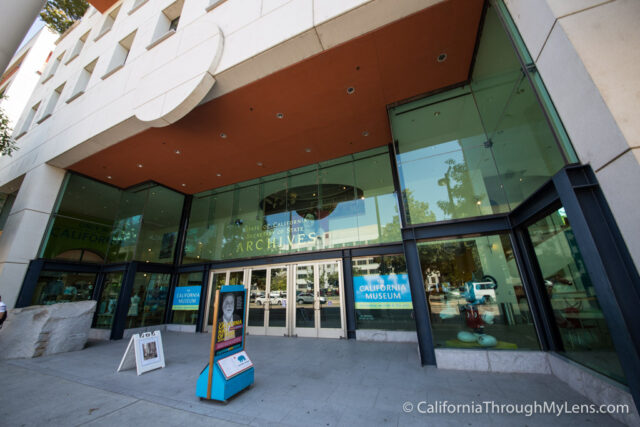 Details
Hours: Closed Monday, Tues – Sat: 10AM – 5PM, Sun: Noon – 5PM
Cost: $9
Location: 1020 O St, Sacramento, CA 95814
Information from my visit in 2015 and 2018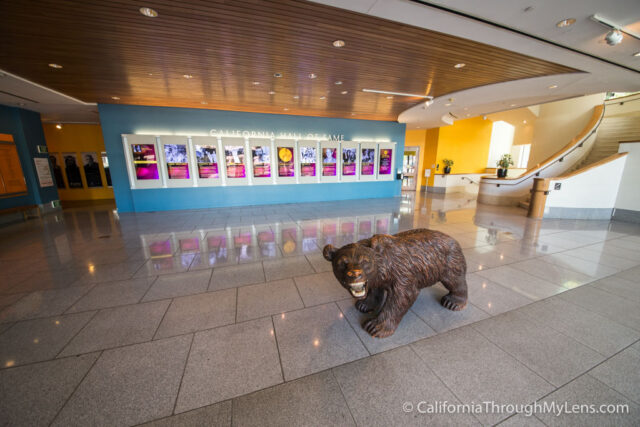 After walking from my hotel to the museum, I paid my entrance fee in the small shop of California related merchandise and made my way into the museum's first of two floors. Here are some of the main exhibits.
California Missions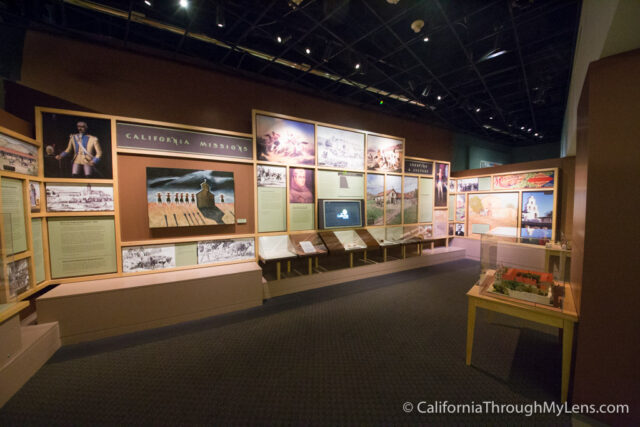 There is a room dedicated to the mission history in California. After having been to all of them myself, I am fascinated by the history, so it was interesting to see this section. You can read about some of the missions I have visited here: San Juan Capistrano, La Purisima Mission.
Health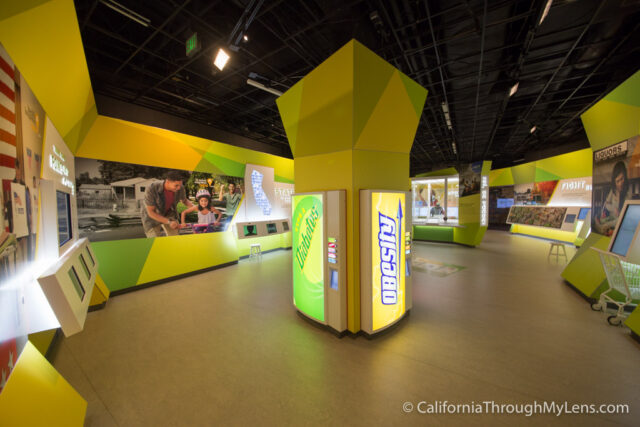 There is a large section of the bottom floor dedicated to health and the initiatives underway for that in CA. I didn't spend much time in this one but thought it was funny to see the soda machine called obesity.
Uprooted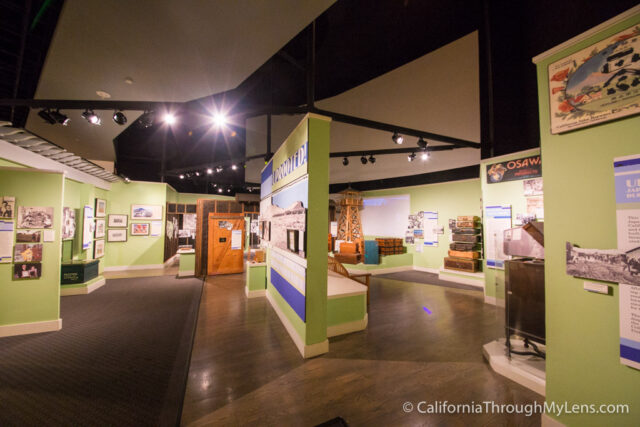 This area is very well done and features a ton of information on the Japanese internment camps. This is another place I have visited at Manzanar and Tule Lake. It is crazy to think about this history in our state as well.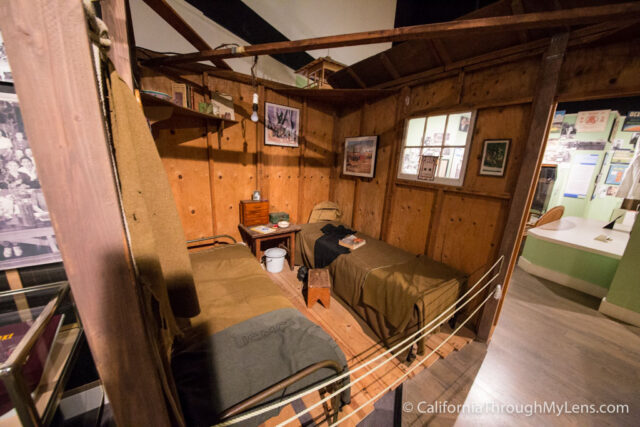 They do an excellent job of providing an interactive experience for this area.
The Mural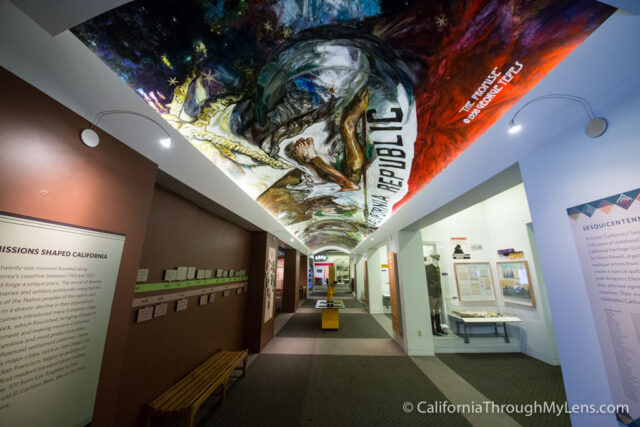 The main hallway of the first floor has a long mural on the ceiling that I thought was stunning, so make sure not to miss that when in the museum.
31st Star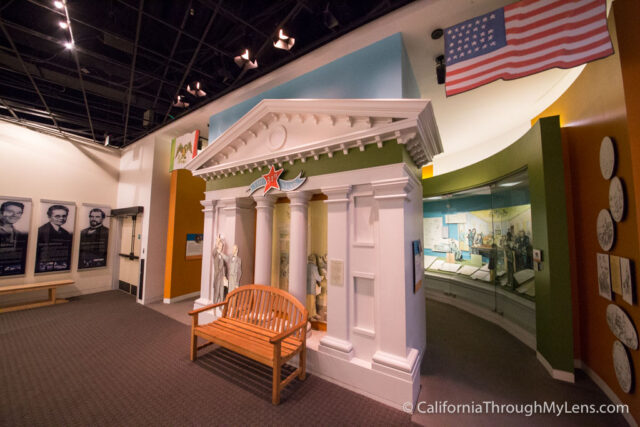 This area talks about how California came to be part of the nation, and it was well done and interactive.
Posey's Cafe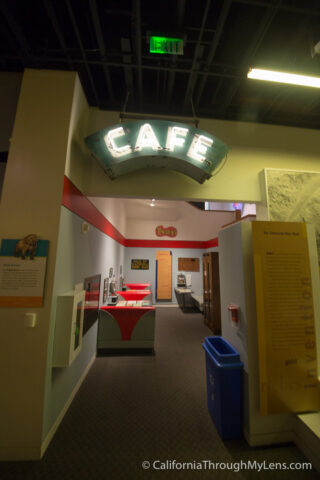 Right next to the stairs that take you up to the second floor, you can see a replica of a cafe from the 1950s.
American Indians
The main exhibit on the second floor is dedicated to American Indian history in California. It has a lot of history as well as artifacts.
We are Californian's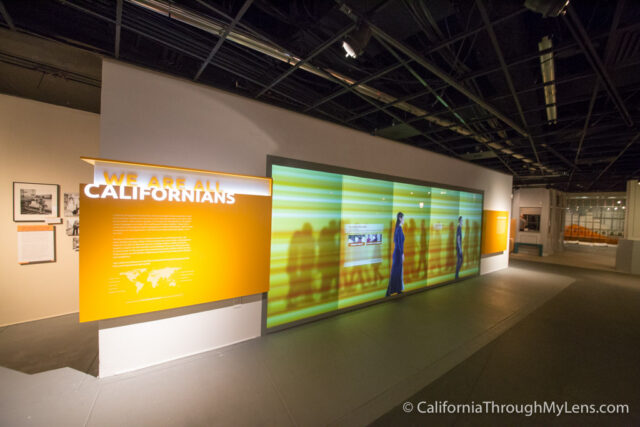 This was a media-heavy area that showed how people of all different races and walks of life make up California. You can even record a video of yourself to be used in the exhibit.
Journey Bus
At the end of the exhibit there is a large bus that you can go into and watch a video in. This video talks a lot about the journey that made California what it has become.
Hall of Fame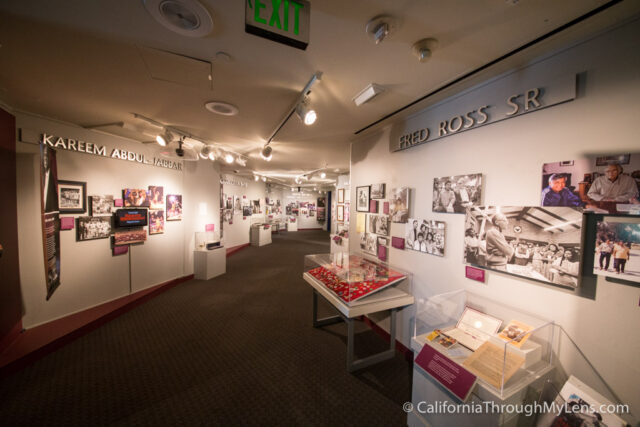 This area showcases many of the most famous Californians and is a somewhat strange collection ranging from Kareem Abdul Jabar to Dr. Dre.
California's Remarkable Women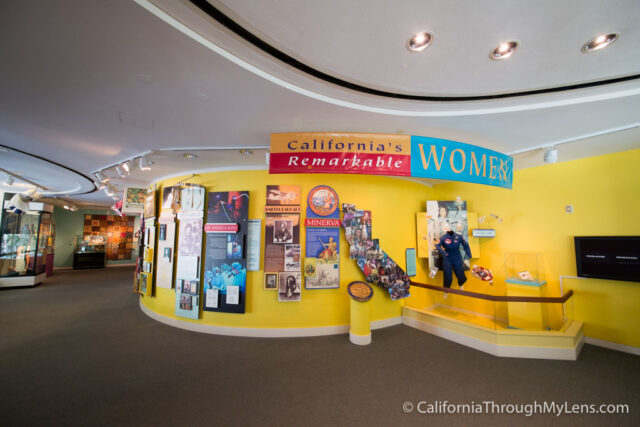 Lastly, there is an area dedicated to the famous women that have helped shape California. It has a lot of interesting exhibits relating to the women and is an excellent exhibit.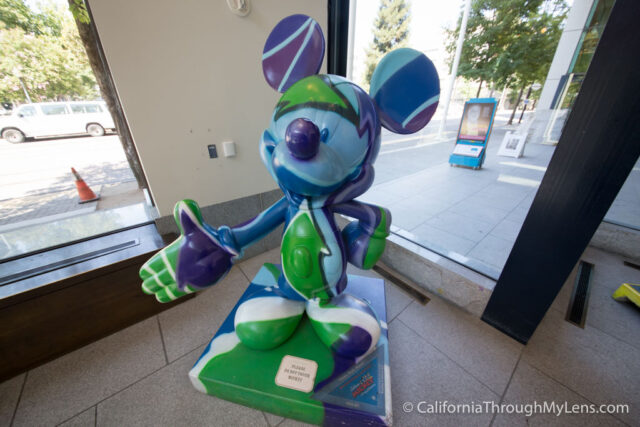 All in all, this is a well thought out museum; it is engaging and has a lot to look at and / interact with. I recommend a visit here as I could see older children enjoying it. On the way out, they have a big Mickey Mouse statue as well, because what is more CA than Mickey Mouse, right? Let me know in the comments if you have visited and what you thought.