Fort Point National Historic Site in San Francisco
Have you ever wondered what that large building is that sits below the Golden Gate Bridge's south side? It is actually the historic Fort Point, which is a fort that was built in the mid-1800s, long before the bridge itself was there. It has a storied history as a defender of the San Francisco Bay and one of the most impressive masonry buildings in the United States. You can self tour the fort when it is open, and here is all the information on this fantastic San Francisco location.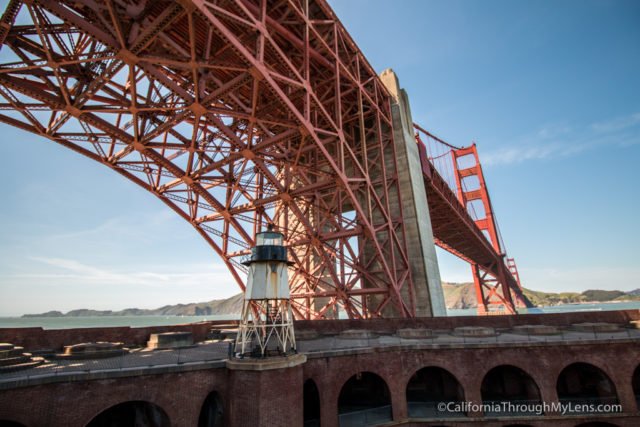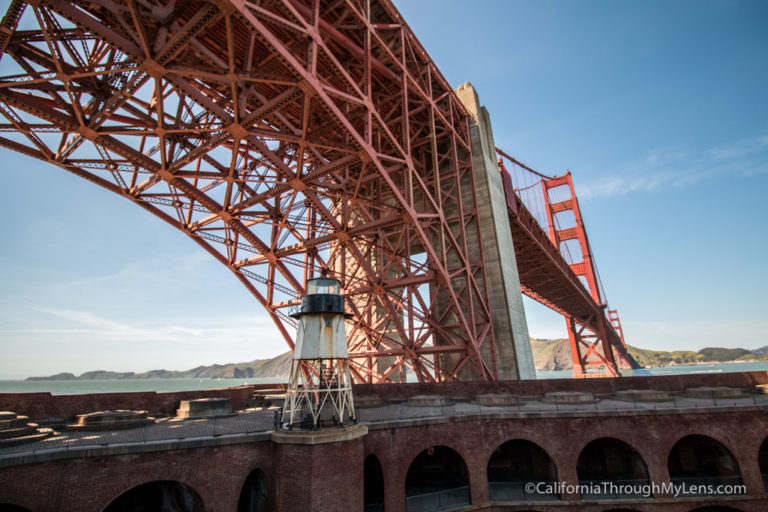 Details
Hours: Typically only Fri – Sun: 10 AM – 5 PM (check before you go)
Location: Long Ave & Marine Dr, San Francisco, CA 94129
This information was from my visit in 2018
Read about all of my favorite spots in San Francisco here
Getting There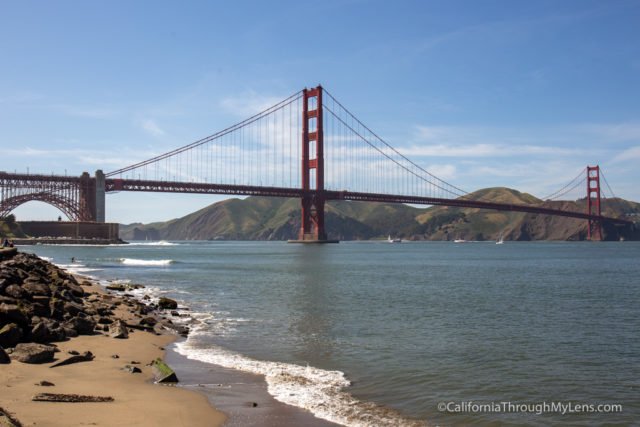 To get to Fort Point, you will take US 101 North from Downtown San Francisco. Take exit 439 for Lincoln Blvd, before going over the Golden Gate Bridge. You will follow Lincoln Blvd down to Long Ave / Marine Drive and take that to where it ends. You can also get here by hiking down to it from the Golden Gate Bridge Viewpoint or by taking an Uber/Lyft. There is a parking lot right next to Fort Point.
Fort Point
When you arrive at the parking lot and find a spot, you can proceed into the fort. When I went, it was a self guided area where you could explore as much as you would like.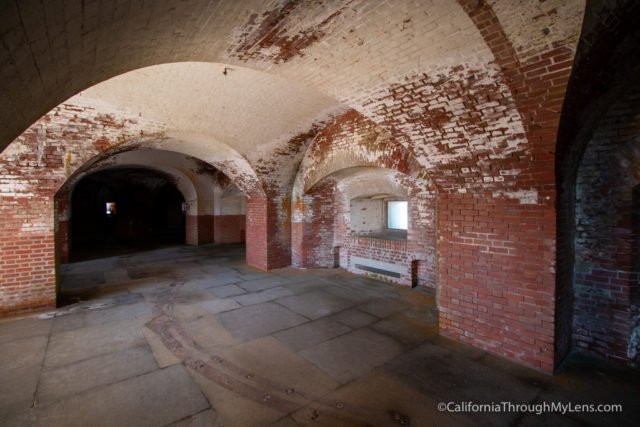 This fort is full of history as a base in the 1800s and then an army barracks during World War I and II. During World War II, it was a vital point as it was used to guard the bay and bridge from any possible submarine attack.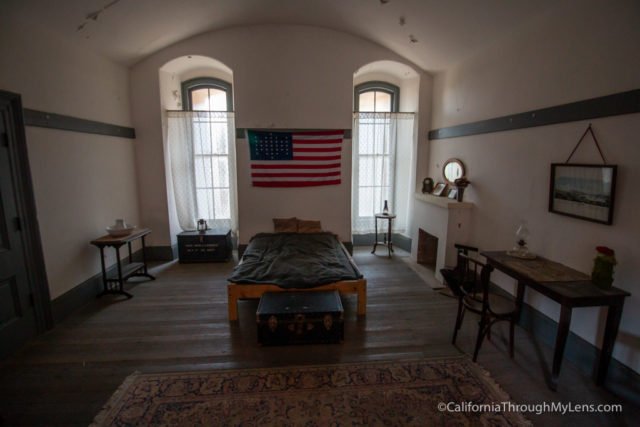 Fort Point's future was uncertain after the war. Still, due to the efforts of a group of citizens and military officers, it was designated a historic site in 1970 and preserved for others to visit.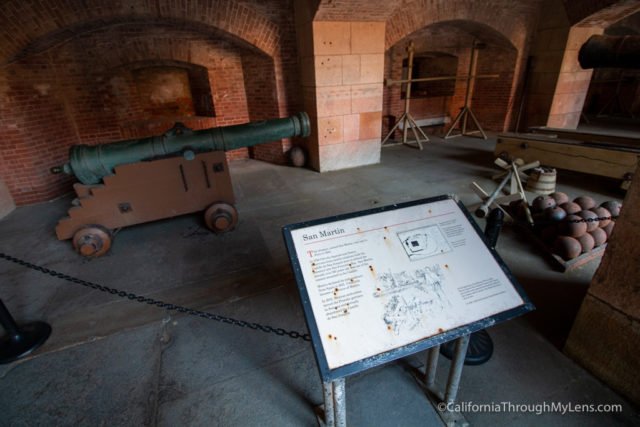 We spent about an hour there, walking up and down the old staircases and through some of the recreated rooms and exhibits they had in the interior.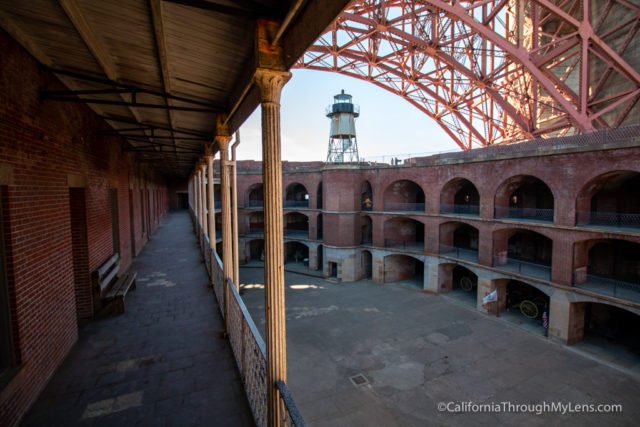 It really is a stunning old building and one of my favorite places to explore in San Francisco.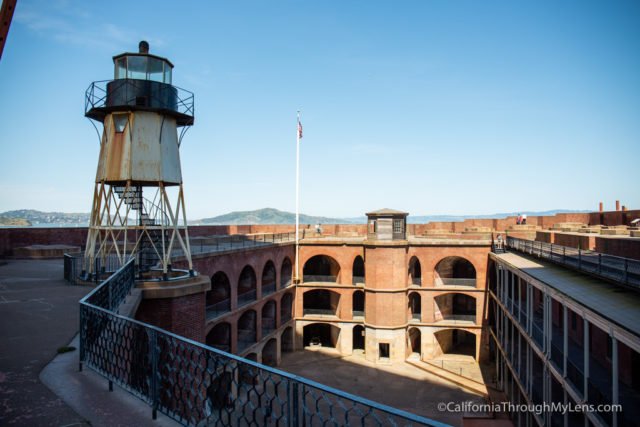 The highlight of Fort Point for me was walking to the open air top floor and just soaking in the incredible views of the Golden Gate Bridge from this vantage point.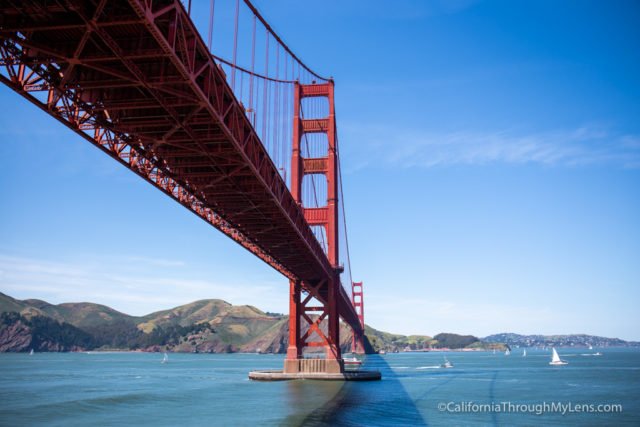 The views here are unlike any views you can get elsewhere of the bridge, and they are awe inspiring.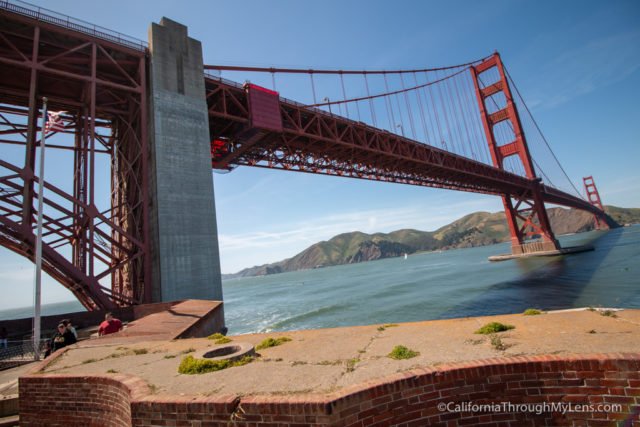 After exploring the fort, you will make your way down and back out the way you came. If you have never been here before, then you must visit. It is hard that it is only open a few days a week, but it is one of the most amazing national historic sites in California. Let me know what you think in the comments.