San Diego Botanic Garden in Encinitas
The San Diego Botanic Garden is a 37 acre garden in Encinitas, California that has over 5,000 different types of plants in multiple gardens around the property. I was blown away by how big this garden was and how much there was to see. We spent a few hours there and only saw a small amount of the area. If you are looking for a fun way to spend a half day with a family, then here is all the information on the San Diego Botanic Garden.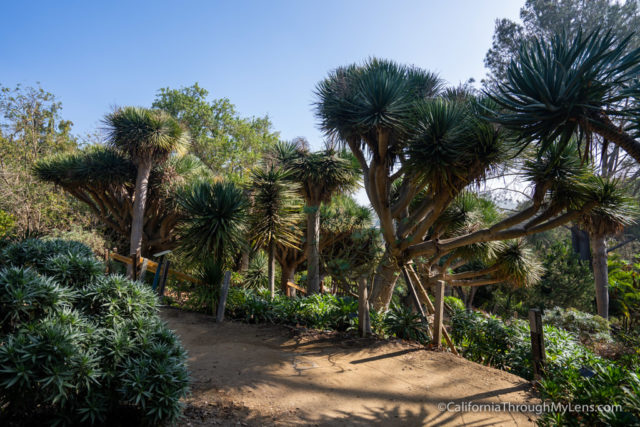 Details
$18 for adults (as of Jan 2020)
9 AM to 5 PM most days
Location: 230 Quail Gardens Drive, Encinitas, CA 92024
This information was from my visit in 2020
Read about all of my favorite spots in San Diego here
Getting There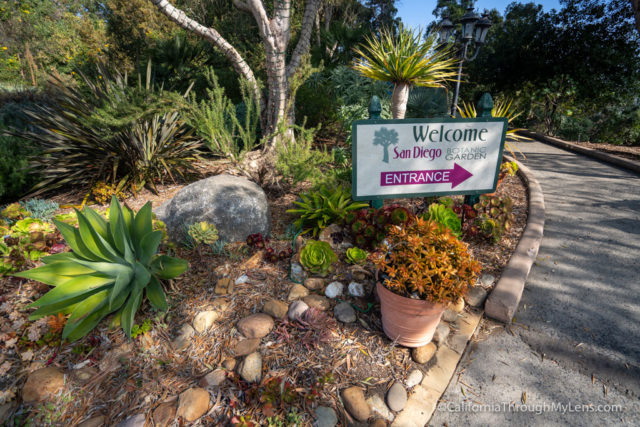 The gardens are located about 30 minutes north of Downtown San Diego. Leaving from the downtown area, you will head north on the 5 Freeway to exit 42 for Encinitas Blvd. From there you will turn right then left on Quail Gardens Drive and the entrance will be on the left.
The Gardens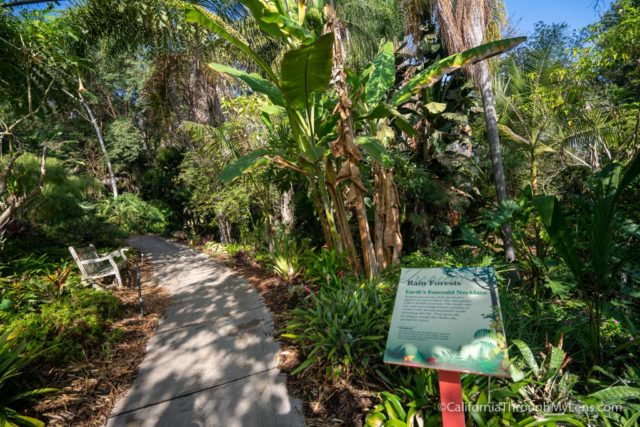 After parking and paying the entrance fee, you are free to explore the gardens and the many trails that weave through them.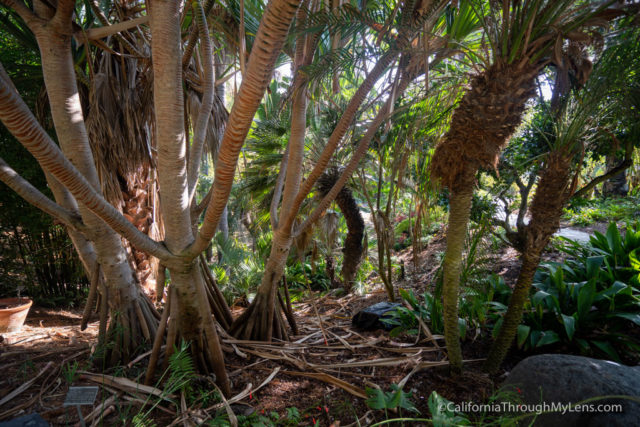 We started in the garden shop and made our way through the Central American Garden first.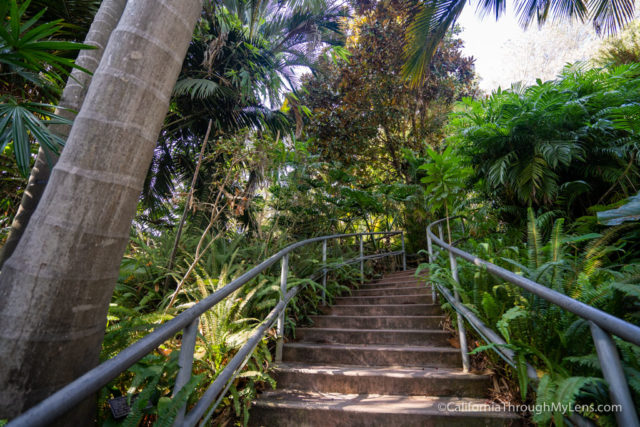 The sheer amount of plant diversity they have in this area is amazing.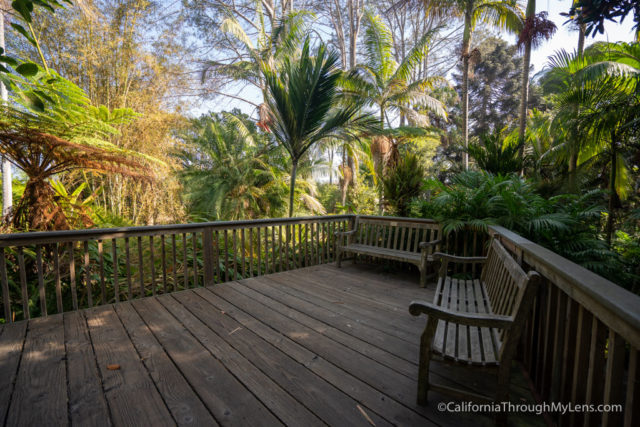 We continued into palm canyon and headed towards the tropical gardens.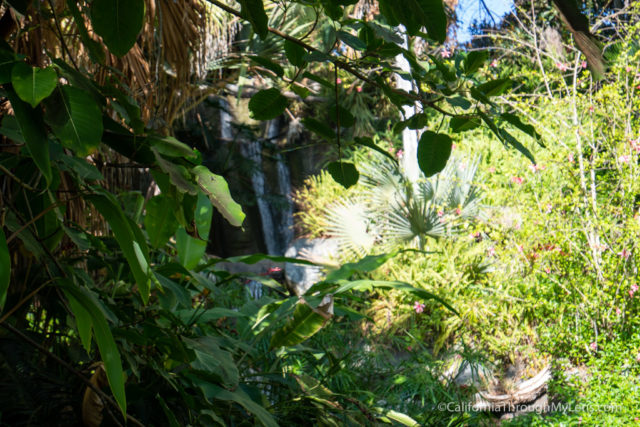 I was blown away by how lush the tropical gardens were with tons of plants and even a small waterfall in the back. It did not feel like we were in San Diego.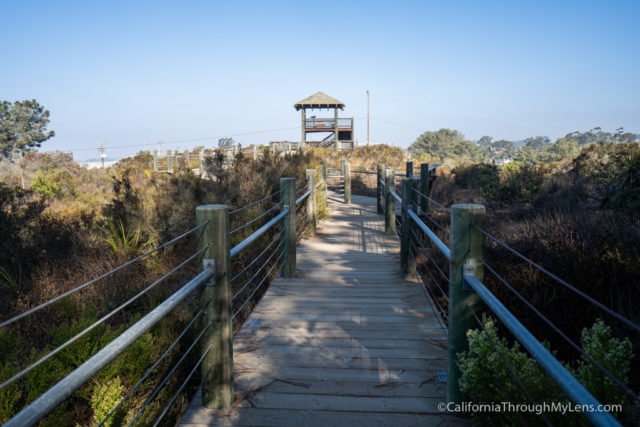 From there, we headed into the succulent area, which is Amie's favorite type of plant and took the elevated walkway to the nature overlook.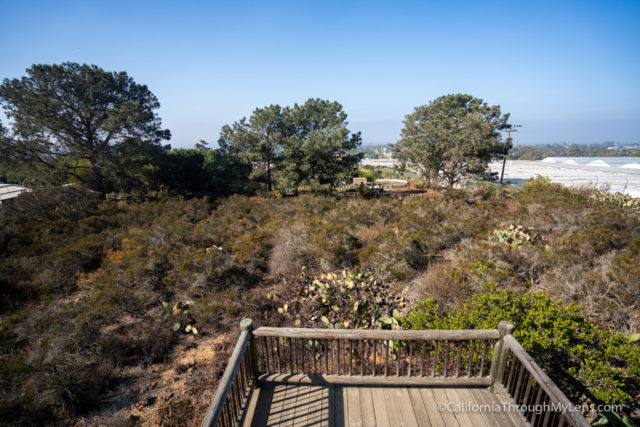 The overlook provided an excellent viewpoint over the gardens and helped you understand how big the area is.
The last part we went to was the bamboo area, where they have tunnels of bamboo surrounding the trails.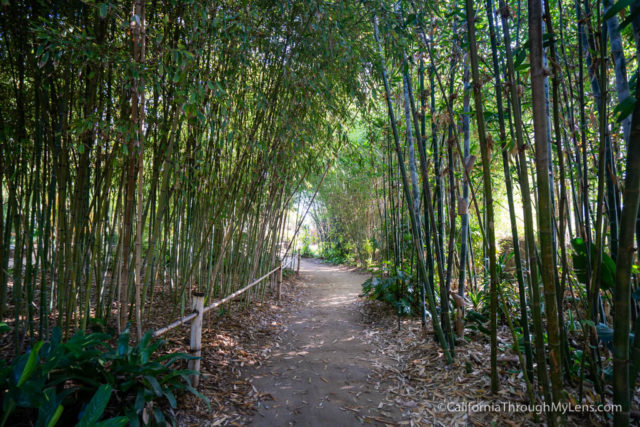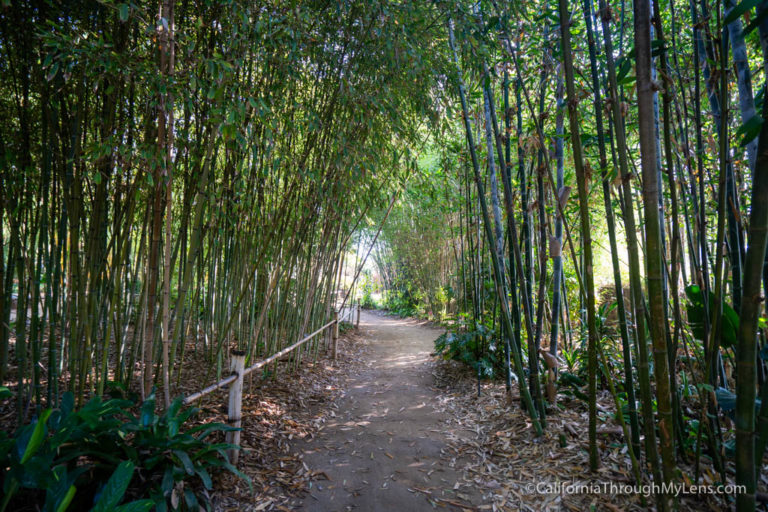 That was the end of our time in the garden, and there were still two significant sections that we didn't get to see.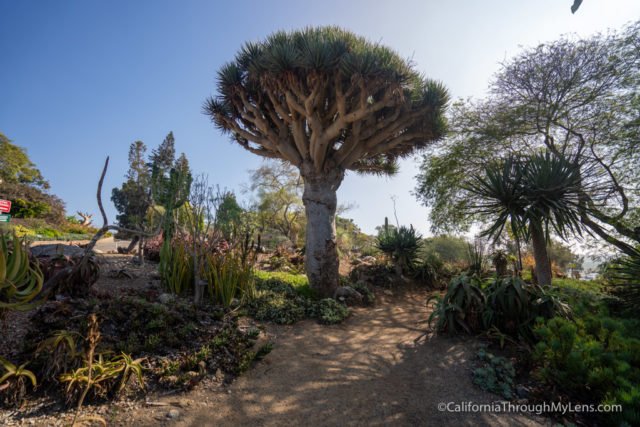 We both enjoyed exploring this part of San Diego, and I recommend you give it a chance as it's a beautiful place to see in the city.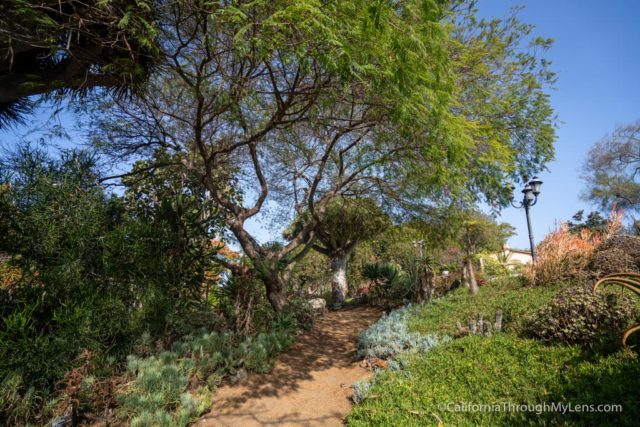 Let me know what you think in the comments.