Langer's Deli: One of Best Pastrami Sandwiches in Los Angeles
Langer's Deli was founded in 1947 and is in the Westlake area of Los Angeles. It is famous for its pastrami sandwich, and it has been making them basically the same way for half a century. According to their website, they have sold over 10 million pounds of pastrami, and it is easy to see why when you have the sandwich. Langers Deli is a Los Angeles institution, and it is something you should definitely try while in the city, here is all the information.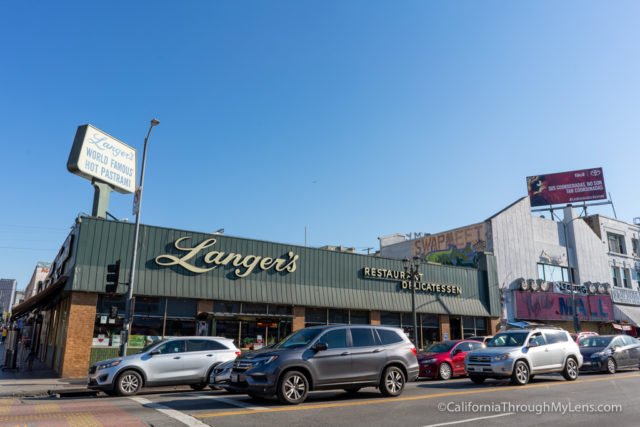 Details
Cost: $15 – $25
Hours: 8 AM – 4 PM, closed Sundays
Location: 704 S Alvarado St, Los Angeles, CA 90057
This information is from my visit in 2019
Getting There
From Downtown LA, you will head west on 7th Street to the corner of 7th and S Alvardo St, right next to MacArthur Lake Park. You will see Langers Deli on the corner across from the park. There is some parking near Westlake or paid lots around Langers. Parking can be challenging, but that comes with the territory in Los Angeles.
The Deli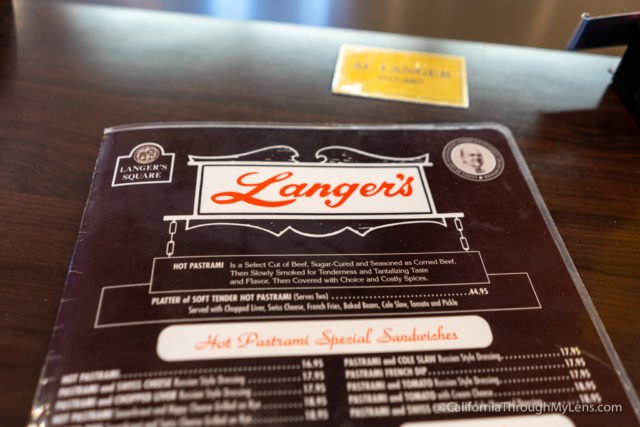 After finding parking, you will proceed to the deli and put your name in to get a seat. During lunch, there can often be a wait, but I have sat at the counter many times as a single and obtained a seat quickly.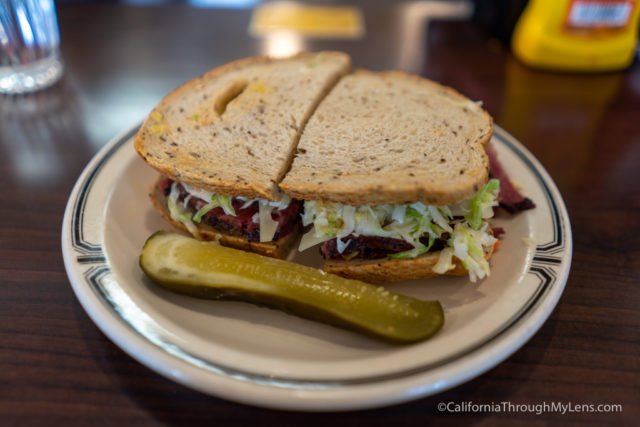 The restaurant is just like a traditional diner with booth seats and a counter near where they cook the food. The menu has all sorts of things on it, but you really only need to order the Number 19, Pastrami on Rye.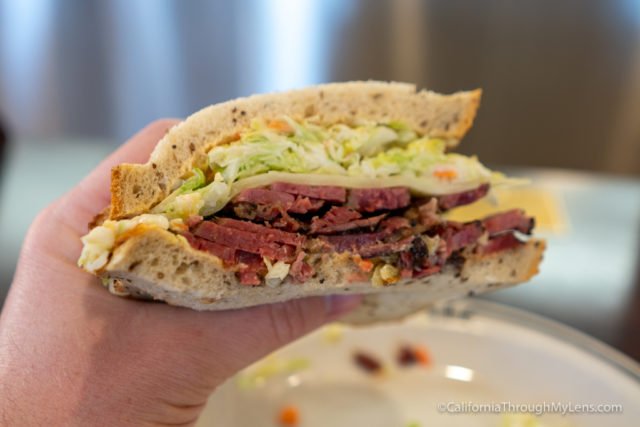 The sandwich comes on rye bread with coleslaw, Swiss cheese, Russian dressing, and loads of meat. It has a robust flavor with a great mix of sweet and savory from the dressing/coleslaw and the pastrami. The meat cooked perfectly and stacked high. It is the highlight of the sandwich, and it has been voted the best pastrami in the state.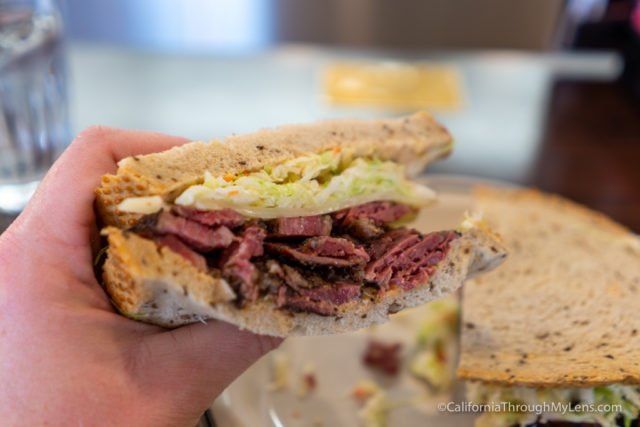 I always devour my sandwich, and even though it can be pricy for a family to all eat here, it is undoubtedly a great LA food experience.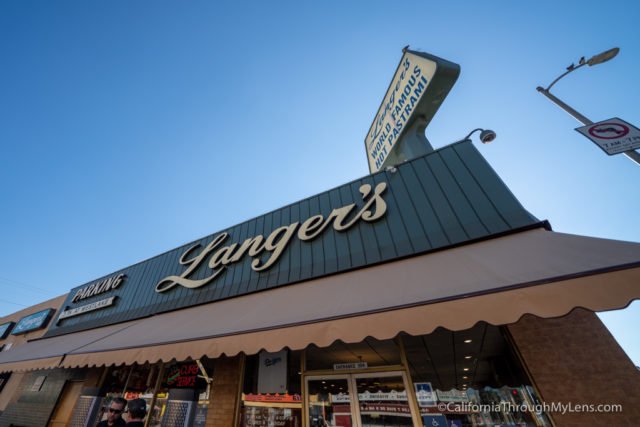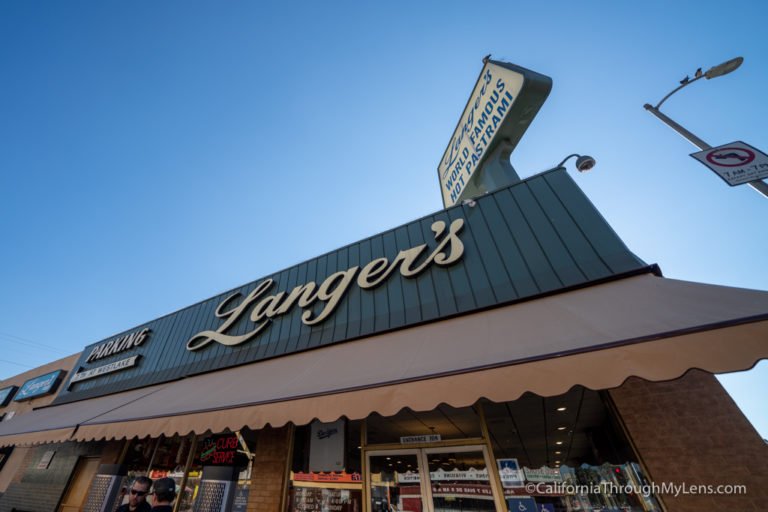 Langer's has always lived up to the hype for me, and I love just sitting down at the counter in the historic LA eatery and taking it all in. Let me know what you think if you get a chance to visit in the comments. Also, let me know if you try something else, as I have only ever gotten the Number 19 there.