Hellhole Canyon Hike in Anza Borrego
One of the standout outdoor areas in Southern California is the vast State Park located about 2 hours east of San Diego called Anza Borrego. This park is much less busy than any of its other California counterparts, probably due to its large amount of land, which is spread out among many different sites. We set out on two hikes while we were there, one was the Slot, and the other was Hellhole Canyon. Here is all the information for the Hellhole Canyon Trail.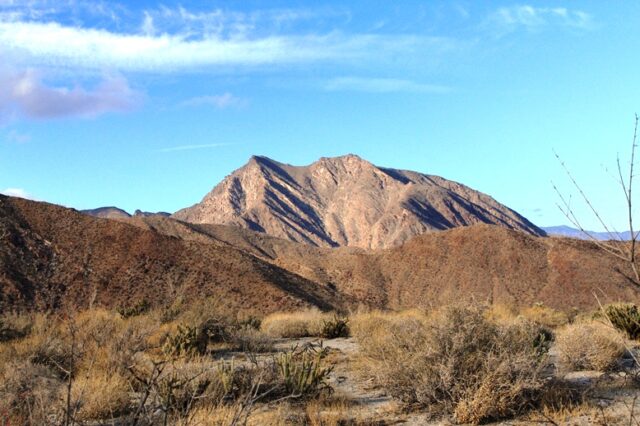 Details
Duration: 3 and a half hours
Length: 6 miles
Total Elevation Gain: 1000 ft
Difficulty Level: Moderate
I hiked this in 2017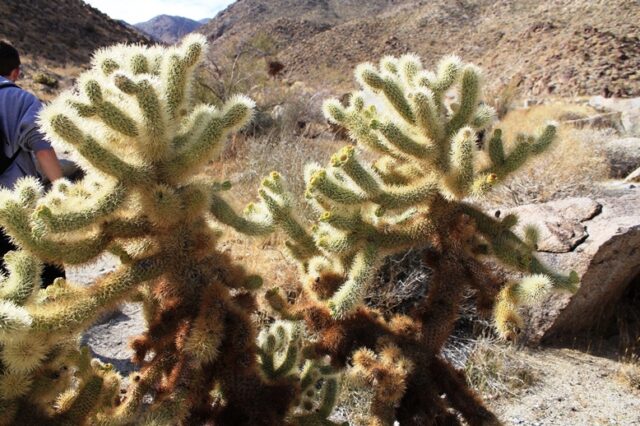 According to the visitor center, Hellhole Canyon is one of the more intense hikes in the park. That being said, it not that intense (as long as it is not the summer), and most people in decent shape should be able to complete it. The hike is about 6 miles round trip with about 1,000 feet of elevation gain.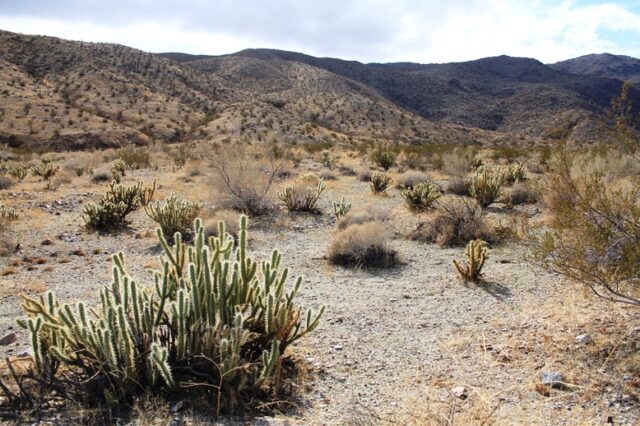 It starts out in the barren desert, like the above photo, with a large canyon in the distance that you are hiking to. Then as you get closer, the canyon starts to close in, and the trail becomes harder to find.
The real highlight of this trail is two-fold, there are at least four palm tree oasis, and there is a waterfall that is hidden up at the top of the fourth one. The palm tree oasis are beautiful, and as you proceed up the canyon, they get denser in appearance. It is pretty crazy to see such a rich collection of trees in the middle of the dry desert like this.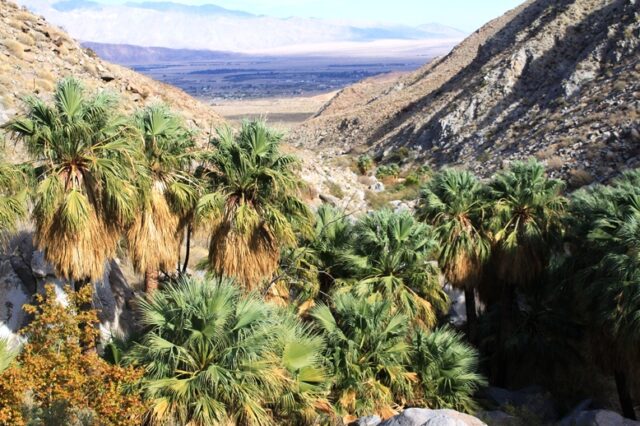 These trees provide a ton of shade during the hot desert days, and I really enjoyed sitting under them and soaking it all in. They also offer a great place to relax when you need a break as well.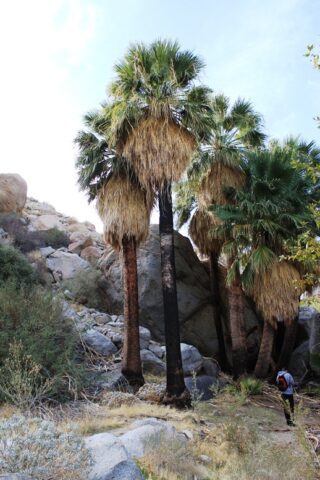 The waterfall is hard to find. You have to keep pushing back into the canyon and make your way around rocks and plants until you finally stumble on it. When we were there, it didn't have much coming from it, only a trickle from the drought we have had.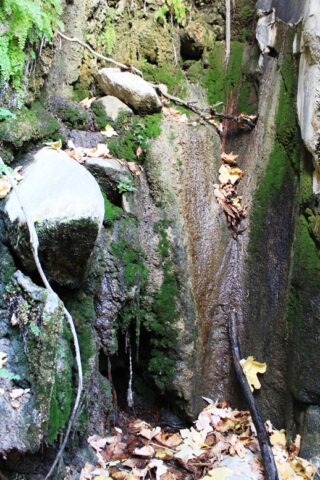 I cannot provide any real directions to this as we just kept pushing forward, scrambling over rocks, and listening for the sound of water. Even if you do not see the waterfall, the hike is still worthwhile though, as it is a great way to see both the desert and an oasis.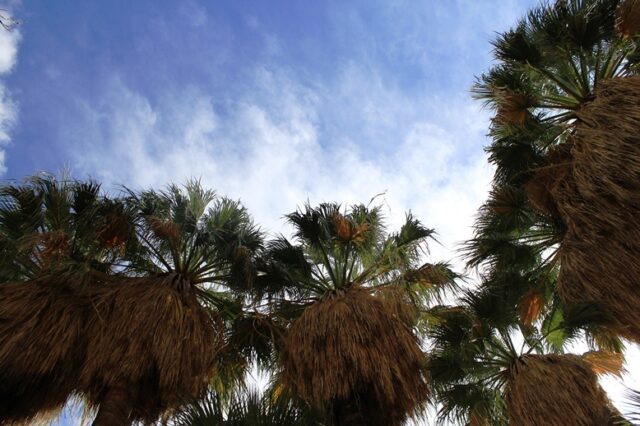 This hike is easier during the winter and spring months, but if you are going during the summer (don't do this), I would recommend you take a lot of water as there is almost no shade until the end of the hike. Let me know what you think of this hike in the comments.