Wild Willy's Hot Spring Near Mammoth Lakes
If you are looking to explore a few hot springs on your trip up Highway 395, then be sure to set aside some time for exploration near Mammoth Lakes. Off Benton Crossing Road, there are no less than six different hot springs (probably more I don't even know about) that you can drive/walk to. This post is on Wild Willy's, which is one of the easiest of the bunch to get to, and because of that can often be a place where lots of partying goes on. When I went though, it was peaceful and serene as we sat in the refreshing hot water with only a few other people. Here is all the information.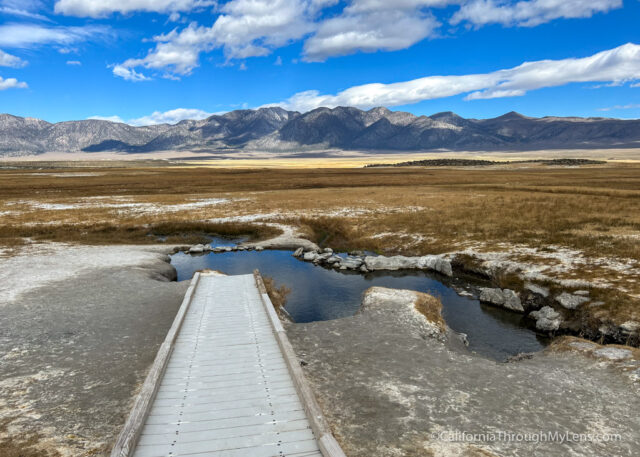 Details
Free

Rough dirt road to drive to get there

.25 mile walk

Information from my visit in 2016, 2017, and 2021
Getting There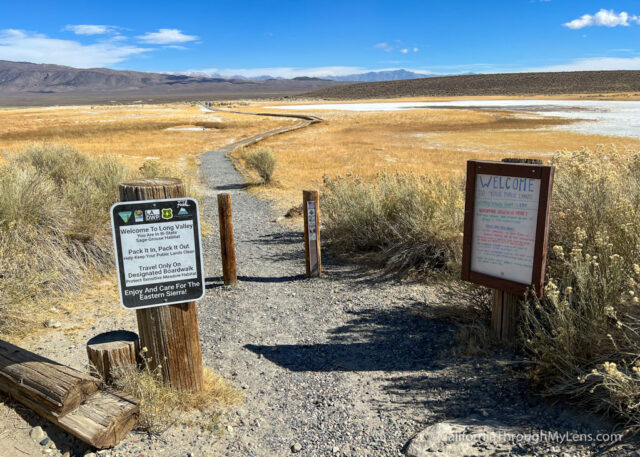 From Bishop, heading north on Highway 395, you will want to take a right at Benton Crossing Road, right before the airport. It is the road with the green church on the corner. From here, you head about 3 miles till you pass your second cow grate. When you pass the grate, immediately after is a dirt road on the right. This road will take you 1.5 miles till you reach a dirt parking lot with logs marking the area you will park and a trail you can see because of the elevated wooden path. I made this drive in a Toyota Matrix by taking it slow, so if you have a two wheel drive car, you can probably give it a try depending on the time of year and the way the road is. Of course, do not push your car if the road is bad; it is not worth it.
The Hike
From where you park, you will see an elevated wooden walkway that you will be walking on for about .2 miles. This area is ridiculously beautiful, and I highly recommend spending time soaking in the views. The platform was well maintained when we went, and the route is flat, so it should be accessible for even the little ones.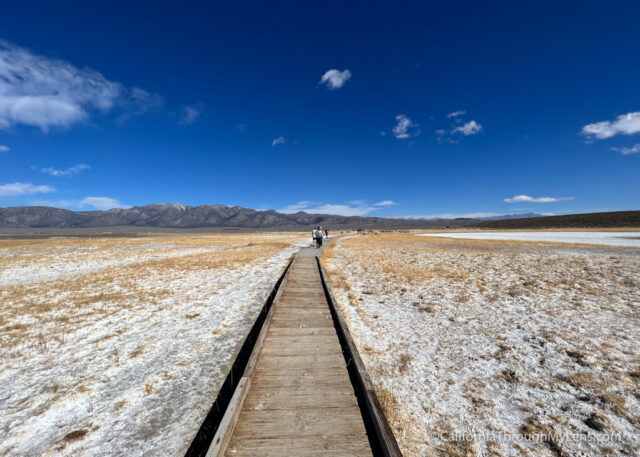 The trail takes a bend downward, and you will see its end, plus the small creek that feeds the hot springs. When I went, there were a few other people, but everyone was friendly and enjoying the spot.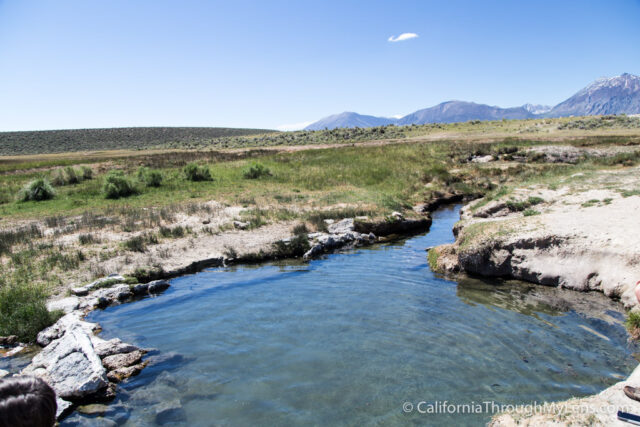 This pool is about 10 feet wide and 3 feet deep, you can submerge yourself, but you would need to be sitting down as it is shallow. That being said, the water is warm and relaxing. We hung out here for a little while.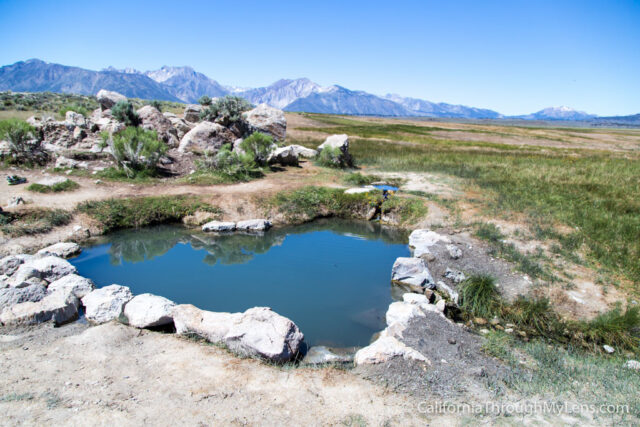 After sitting in this pool, you can see the other pool about 50 feet back near a big rock. This pool was both deeper and hotter.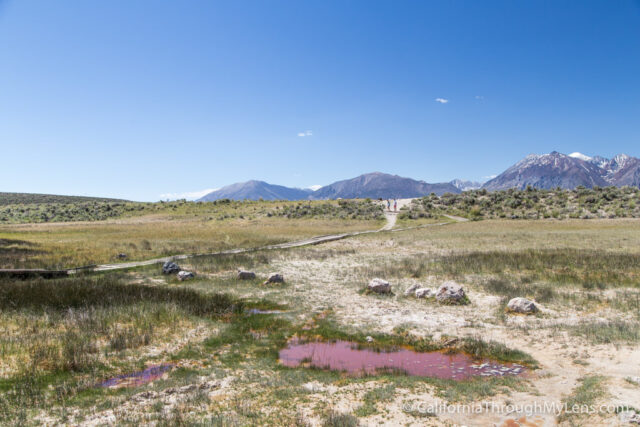 It is also interesting that this pool has an intense blue color and is shaped like a heart. The pool was more like a spa and was a little too hot for me.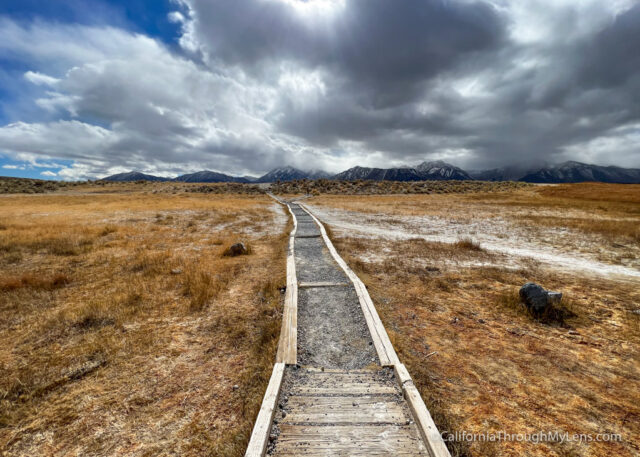 After hanging out, you simply make the walk back to your car over the elevated platform. This is an excellent spot for a hot springs adventure as it is easy to get to and well maintained. If you are looking for a fun stop on Highway 395, make sure to check it out and head to the geothermal area one more stop up the road as well.