Chumash Painted Cave State Park in Santa Barbara
Chumash Painted Cave State Park, located in the mountains that overlook Santa Barbara, is a fun stop that will take you less than 15 minutes to see. It takes longer to drive up the hill from Santa Barbara then it does to see the state park. That being said, it was great to see how well-preserved the painted cave was, and I enjoyed the visit more than I anticipated. Here is all the info.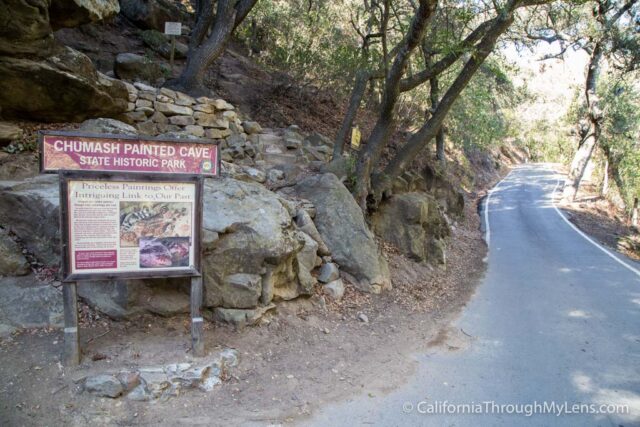 Details
Cost: Free
Location: Hwy 154, Santa Barbara, CA 93105 (Not exact address)
Information from my visit in 2015 and 2018
Getting There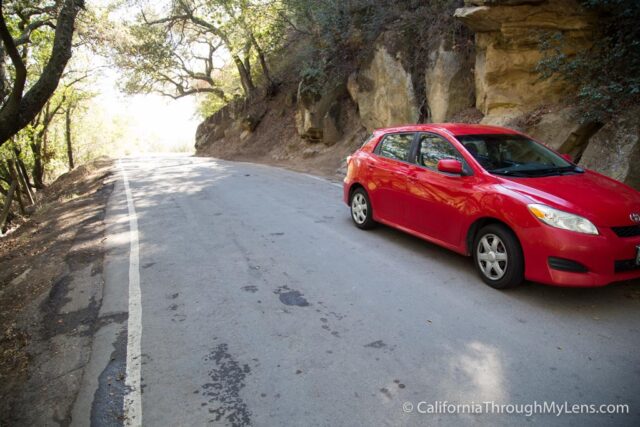 From Highway 101, you will be getting off on State St then proceeding up Highway 154 till you reach Painted Cave Road. This narrow one-lane road is very steep as it winds its way up the hillside. Be careful as the turns can be blind and do go slow. The views along this portion are fantastic, and after 2 miles, you will arrive at Chumash Painted Cave State Park.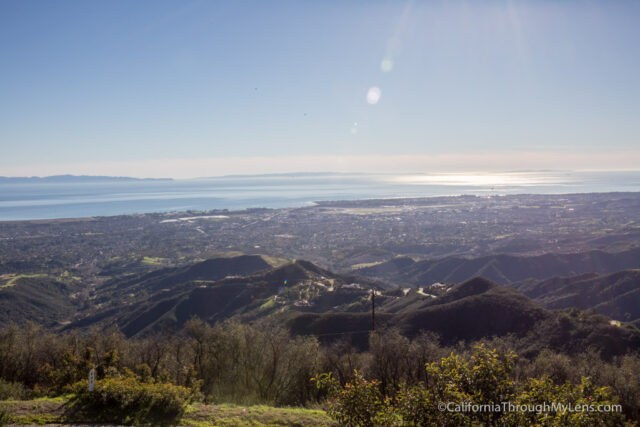 You will know you arrived when you turn a corner and see a large granite rock then the small state park sign. There are maybe two small, side of the road spots to park at, but if others are there, you will probably have to park further down the road as it is basically one lane in front of the cave.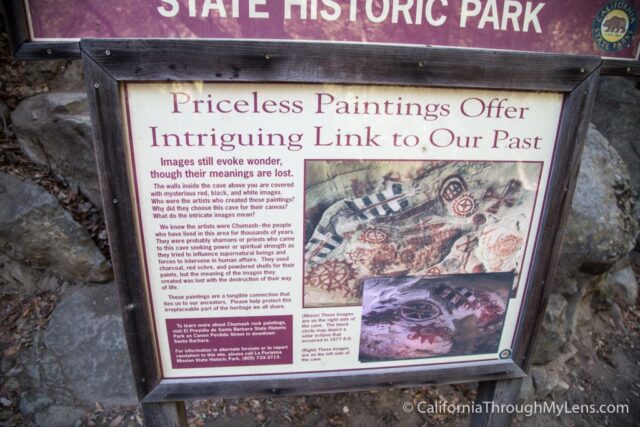 The Cave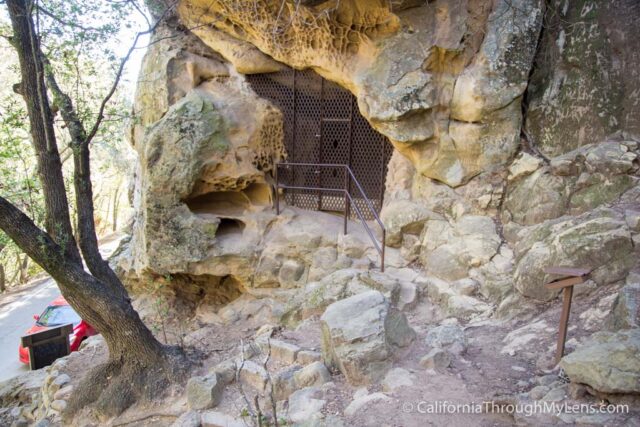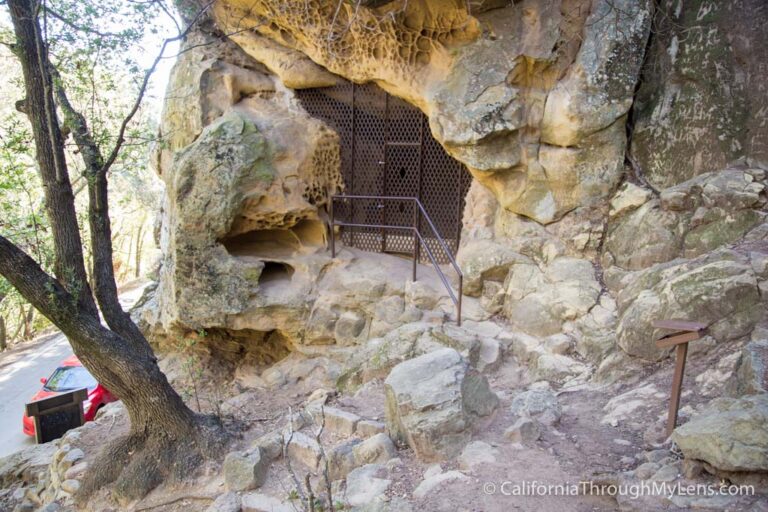 After parking, you can read the historical sign and, from there, start climbing the dozen or so steps to get to the cave itself. You can see my car in the above photo to understand how far the climb is.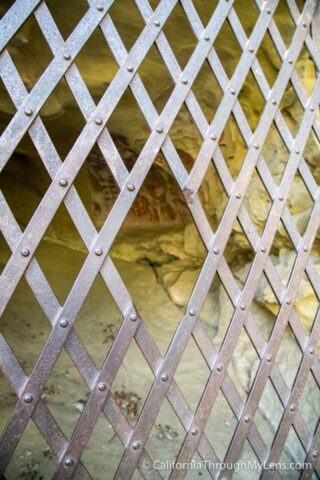 The cave is wholly gated shut, which is good as it keeps it protected. There are two holes in the barrier that allow you to get a good view/photograph of the cave though. One is at adult height, and one is at children's height. Here are a few pictures of the cave art.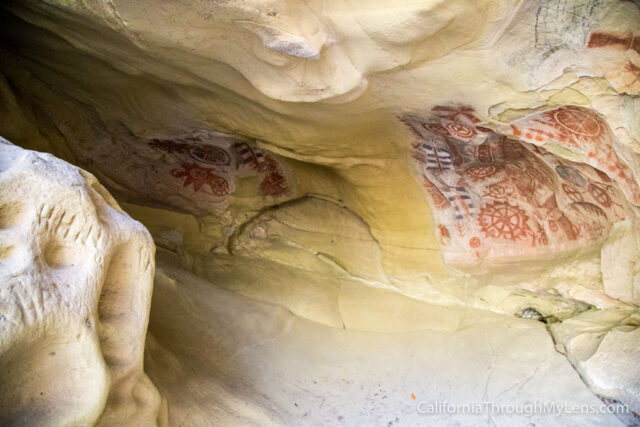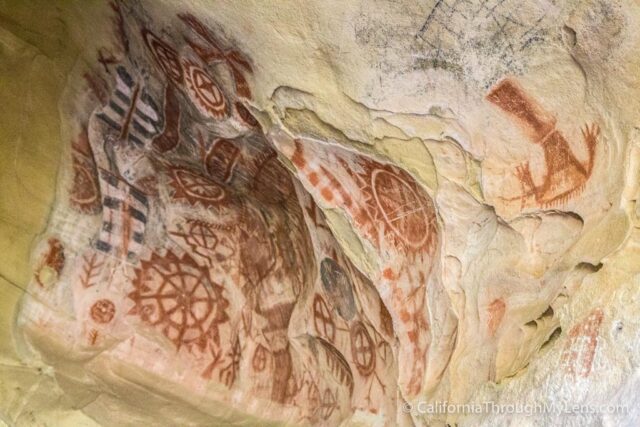 There is also a guestbook you can sign here as well. I couldn't tell if there were any other trails, but I didn't see anything on the sign about trails, so I figured this was it for the park. After about 15 minutes, I headed back to the car and then went to grab lunch at the excellent Cold Springs Tavern about 15 minutes away. You could also hike Knapps Castle, which is close by as well.
All in all, this is a great, short spot that has a beautifully preserved piece of Native American history. I suggest you make it a quick stop on your road trip.