Monarch Butterfly Grove: See 30,000 Butterflies in Pismo Beach
Every year when it starts getting cold, the Pismo Beach Butterfly Grove begins to welcome the monarch butterflies on their annual 2,500-mile migration south. While there are a couple of places to see them, the Monarch Grove in Pismo Beach is the largest on the west coast, and right now, they estimate there are around 30,000 butterflies to see! Here are the details.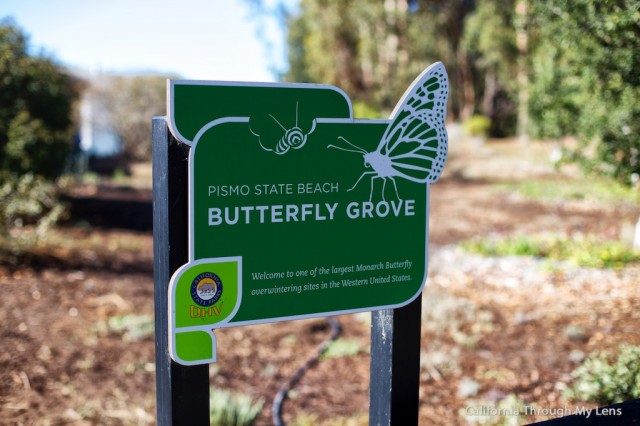 Details
Best from November to January but depends on the year
You can see current butterfly counts here
Free
Telescopes are set up to see the butterflies better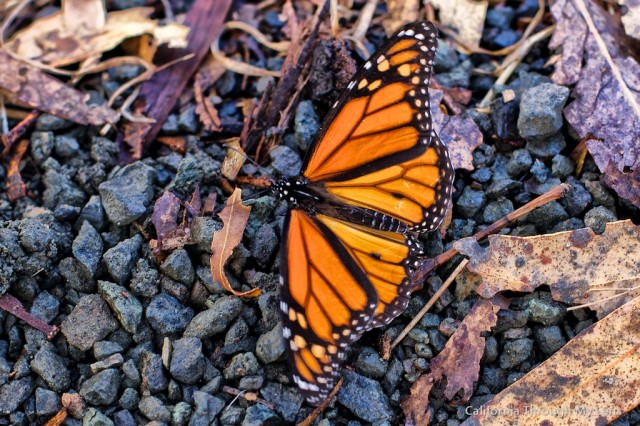 When you get off on Highway 1 in Pismo Beach, you will proceed south until you pass North Beach Campground, then the grove will be on the right-hand side with parking in a dirt lot. There is not a lot of signs, so keep your eyes peeled.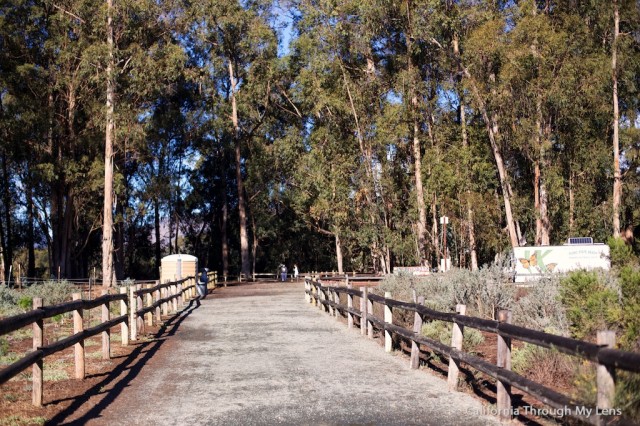 Right next to the parking lot is a .1 mile trail to the start of the grove.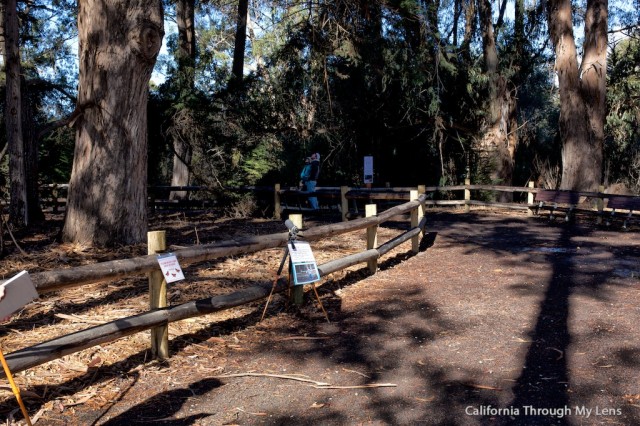 I didn't know what to expect when I went here as I half expected the butterflies to be flying around me. While there are some flying, most are just sleeping on the trees. At first it doesn't look like much, but as you get closer, you can see thousands of butterflies clinging to a small branch. You can see the zoomed out pictured below, and the zoomed in one after it.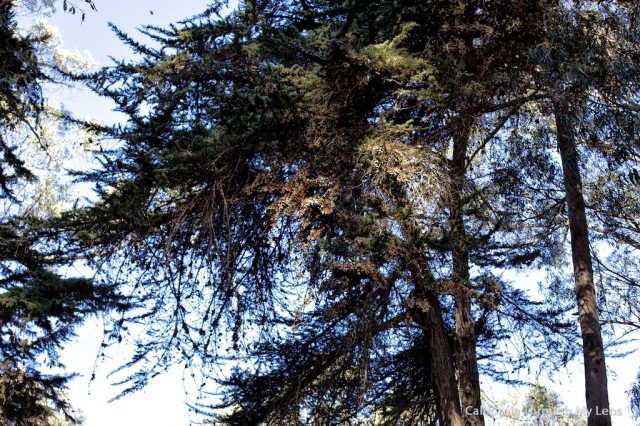 I did not have a zoom lens, and they were far away, so the pictures are not amazing, but they do show the sheer amount of butterflies.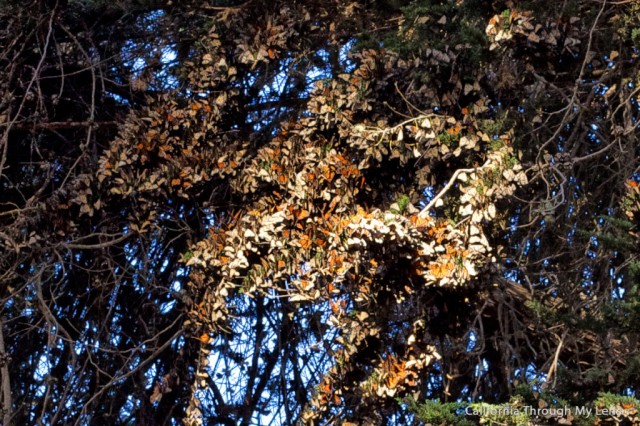 The volunteers have set up a bunch of telescopes that are arranged right on the best places to see the butterflies. Here is a shot I tried to take through the lens with my camera. When you look through the telescopes, you will be blown away by how many you can see.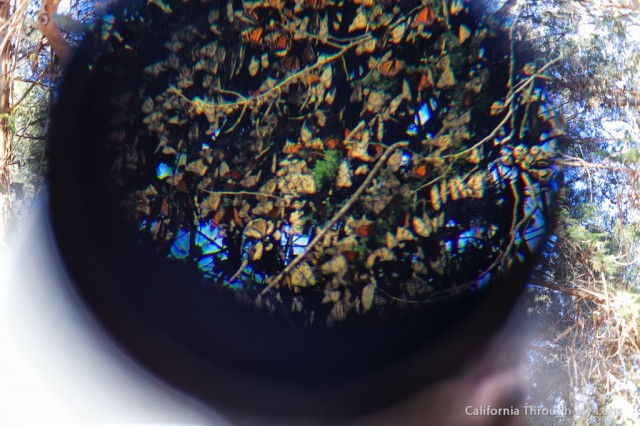 At the end of the day, this is just a place you want to experience yourself as it is much better in person.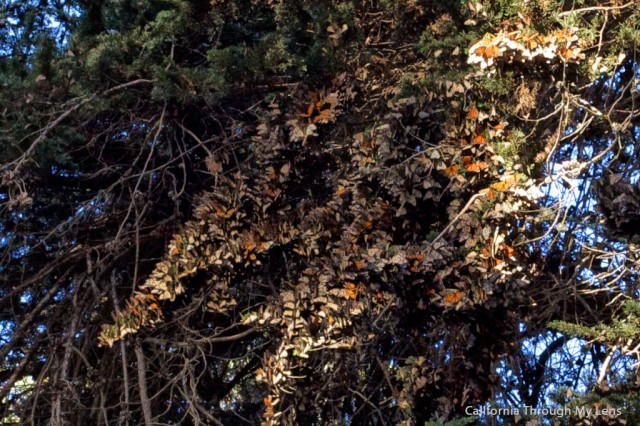 On the way out, I was able to catch a butterfly sitting on the ground for a couple of shots.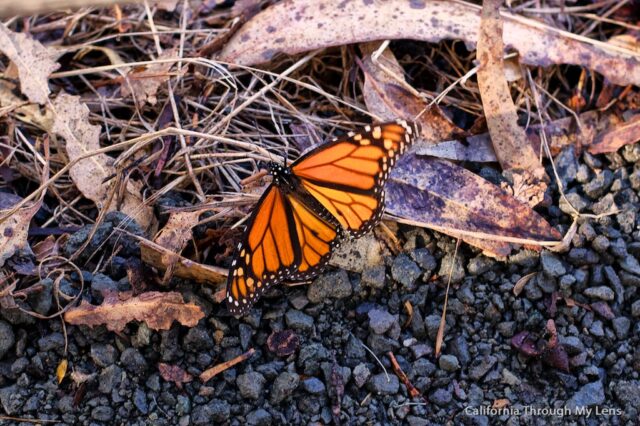 They also have a bathroom and a small gift shop with butterfly-related gifts.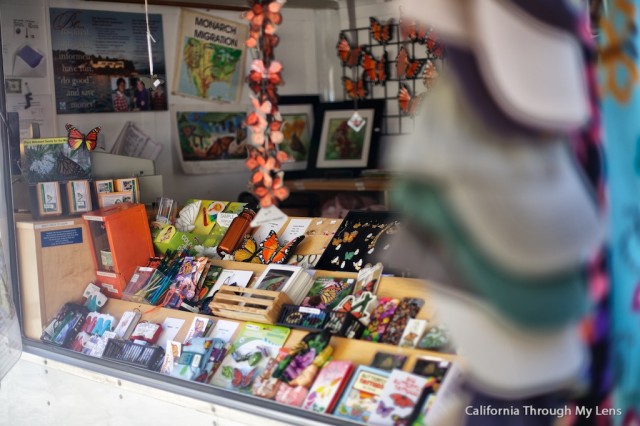 You can spend as much or as little time as you want here. The trails are not very long, but they have talks with the volunteers and a small gift shop as well. This area is worth checking out with the whole family if you are in the area when the butterflies are as well. Let me know what you think in the comments.