The Little Chihuahua: Fried Plantain Burritos
One of my friends is living in the Haight-Ashbury area of San Francisco, and he tipped me off to this epic little hole in the wall joint called The Little Chihuahua, which specializes in a plantain burrito. Yep, you read that right, a fried banana burrito. I knew it was too good to pass up, and we tried it out after getting into the area at about 10:30 at night (luckily, they are open late). Here is all the information.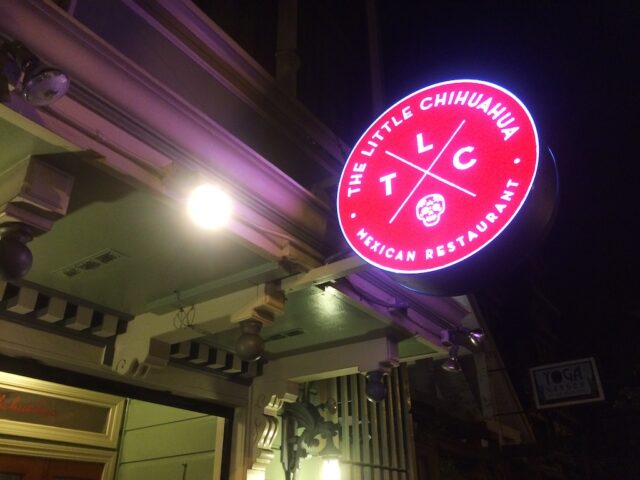 Details
10 bucks for a burrito
Some tables for eating inside
Hours: 11 AM – 11 PM
Information as of 2016
This place, on the corner of Divisadero & Page St, looks very unassuming as you pass by it. Just the name in itself is unique as well, but when you go in and see the line, even at 10:30 at night and smell the food, you will be set at ease.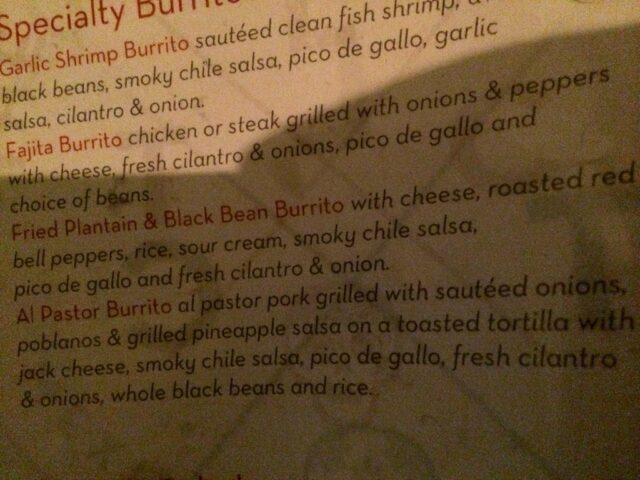 There are six tables in the whole place, and if you want to eat inside, you will need to wait in line to order then grab a table. I ordered my plantain burrito and gathered up my salsa while waiting; the chipotle one is the best in my opinion (sorry the image below is horrible it was with my phone).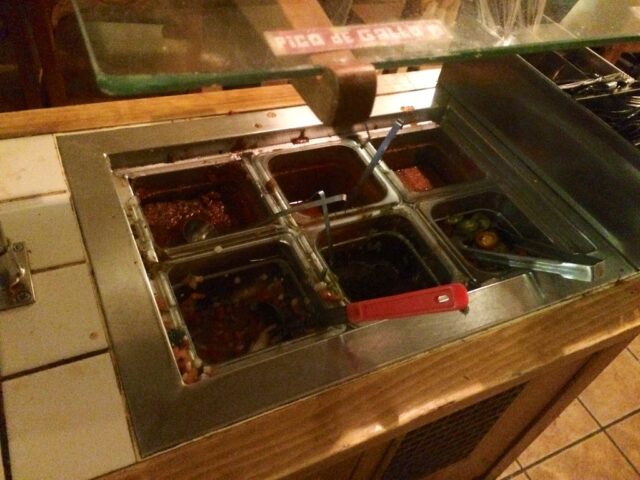 The burritos also come with a bag of warm chips, which was a welcomed addition.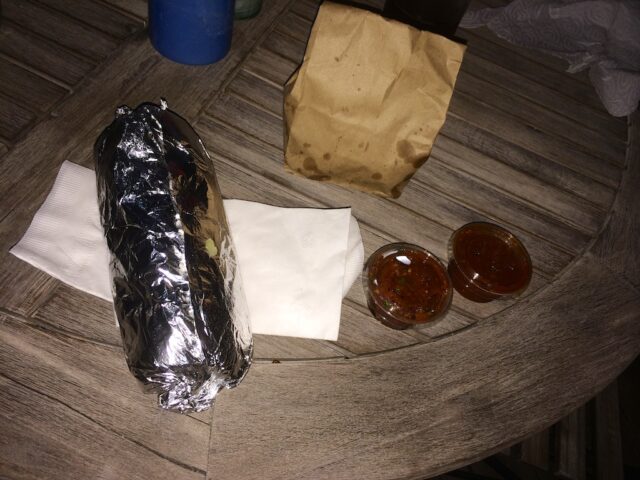 I set out to test out my burrito, and at first bite, I was overwhelmed by the flavor. The plantains are a pretty strong flavor, so I was not initially sure what I thought about it. However, at bite two and bite three, it started to get better and better, and by the end, I was enjoying this burrito. The burrito is a mix of plantains, veggies, and black beans, and it is a unique eating experience. I wouldn't think it is for everyone, but it is definitely worth the try.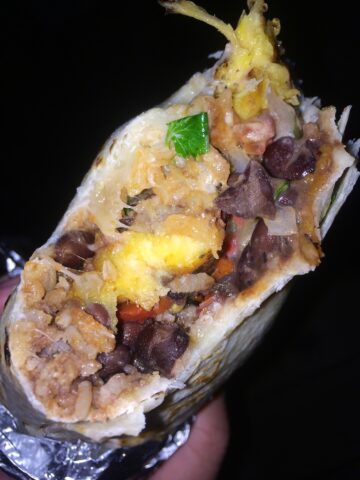 The grilled shrimp burrito is also stellar if you are looking for something without plantains in it. It was one of the better burritos I have had in a while.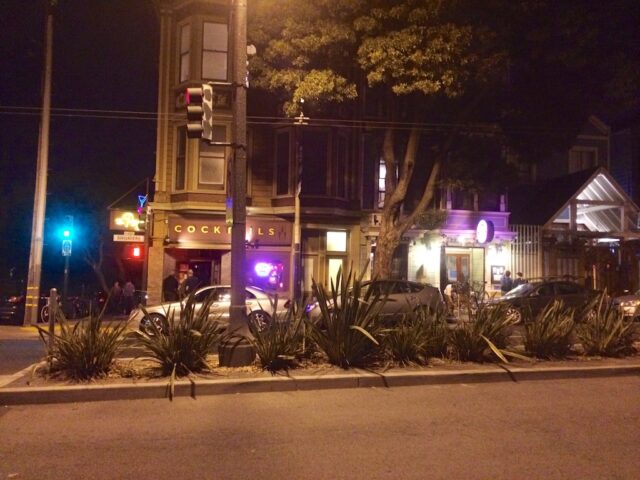 All in all, The Little Chihuahua was a win in my book, the unique flavor of the burrito, and the fact that it was a hole in the wall place all added to the charm, and all make it an easy recommendation. Be sure to check it out and leave me a comment if you go.
Get Directions