Kettle Glazed: Home of Los Angeles Croissant Donut
Donuts are pretty much the reason I travel around California. There is a continually growing list of new places that I want to try to one of them was Kettle Glazed, a place right off the 101 in Hollywood. I got a chance to visit in late 2014, and here is all the information.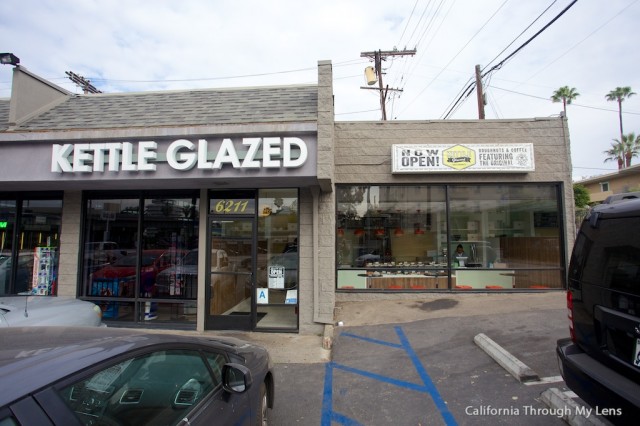 Details
$1.5 for most donuts (as of 2014)
$3.75 for croissant donuts (Cronuts, but this name is trademarked)
Location: 6211 Franklin Ave, Los Angeles, CA 90028
I wrote this in 2014
Hours
This small shop is a blink if you miss it place right across from the Hollywood Towers. The thing that saved me was the big "park here" billboard that was on the road (thanks for that Kettle Glazed).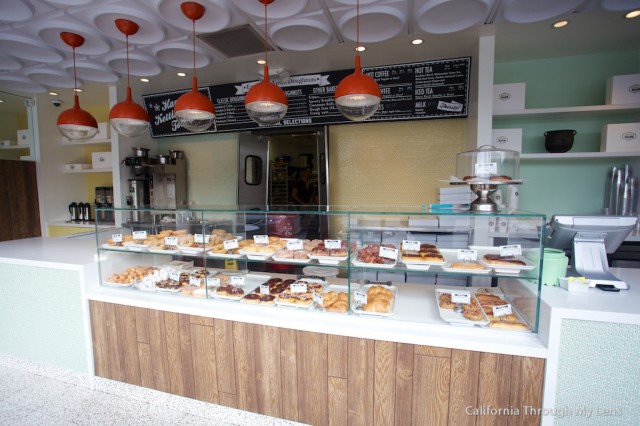 When I entered the small shop with three small tables, there was an overwhelming amount of awesome donuts there, from Vanilla Bean old-fashioned to chocolate bars and even a gluten-free chocolate donut.
I asked what is best and was told to try the croissant donut, so I got that along with the maple, blueberry and bacon old-fashioned (yes, all those flavors in one) then sat down to dive in.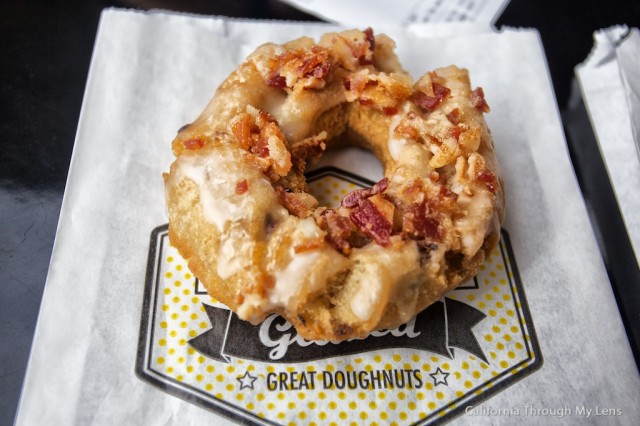 First the maple, blueberry bacon old-fashioned. It was a unique donut with a lot of flavors, but overall I was underwhelmed with it.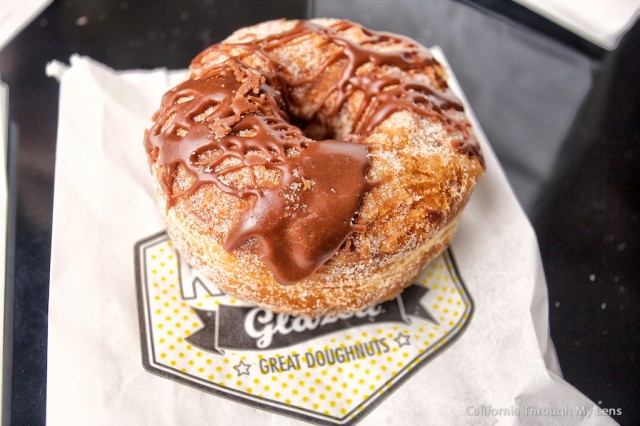 Then bit into the croissant donut, and it was an immediate taste explosion. It was flaky cinnamon and sugar with creme in the middle, and it melts in your mouth. I couldn't believe how good it was. It was one of the best donuts I have ever had; I can't wait to have another one.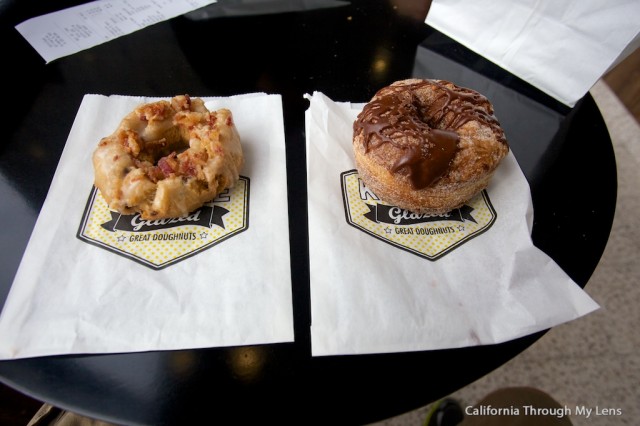 So there you have it, my short review of the excellent donut shop that is Kettle Glazed. Feel free to leave me a comment if you have checked it out and if not, make sure to fix that the next time you are in LA.