Botanical Gardens Building in Balboa Park, San Diego
The Balboa Park area in San Diego is one of the best family friendly adventures you can have in the area. While it can be expensive if you are visiting all of the museums, you can explore places like the great botanical building entirely for free. Here is all the information on this beautiful building in Balboa Park.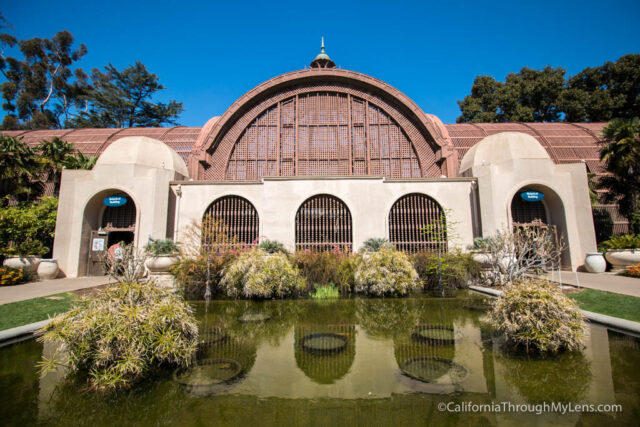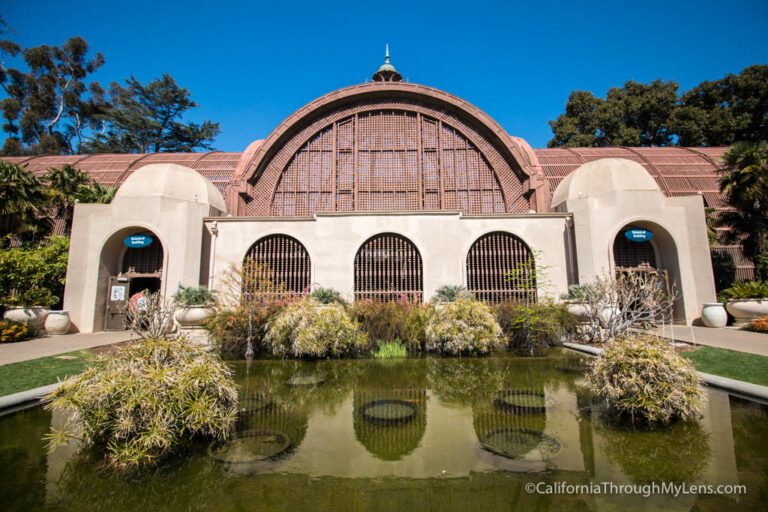 Details
Cost: Free
Hours: Open Friday – Wednesday from 10 AM – 4 PM
This information is from my visit in 2017 and 2019
Getting There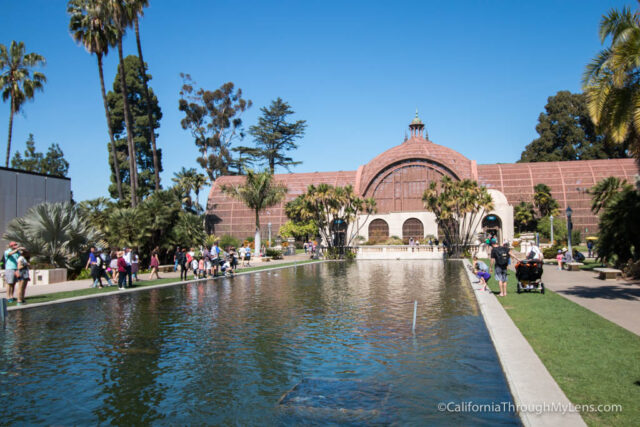 After making your way to Balboa Park and finding a place to park your car, you will want to head to the middle of the area. The Botanical Building is located halfway between the Museum of Art and the Natural History Museum. You can't miss it as you are walking the main strip, there is a large pond in front of it and generally a lot of people exploring it.
The Botanical Building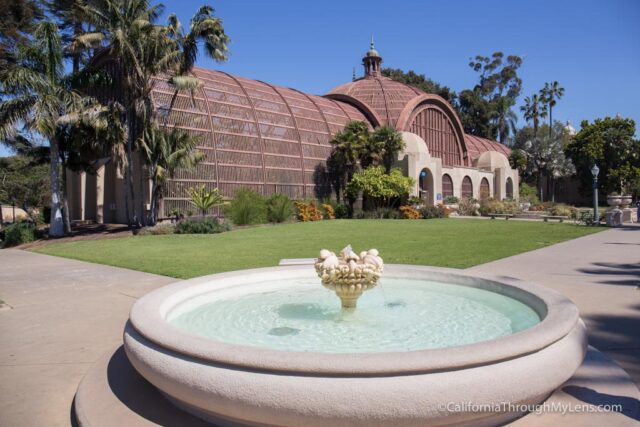 Built for the 1915 exposition, the Botanical Building is one of the largest lath structures in the world. Take some time to walk around the pond before heading in. They have massive fish in this pond, as well as lots of ducks usually waddling around and begging for food.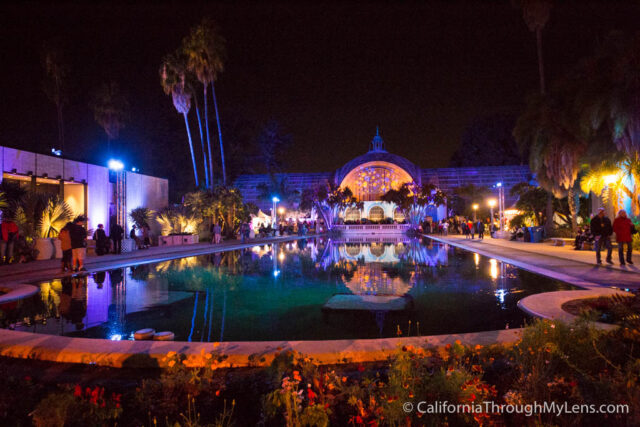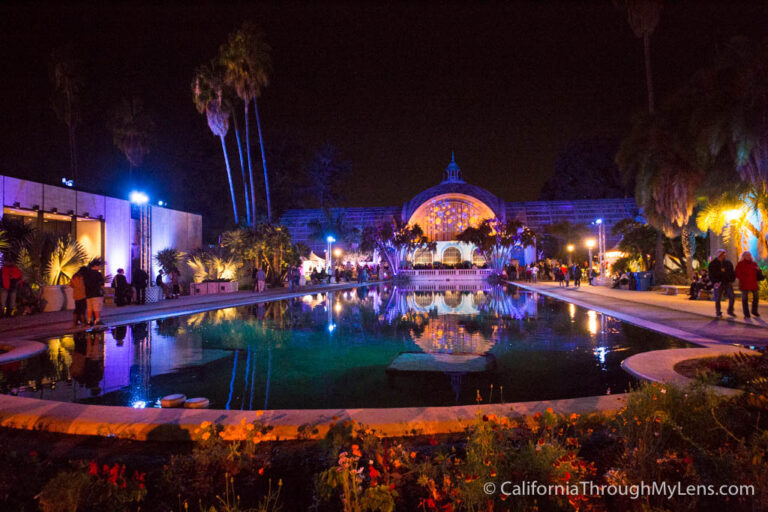 I like seeing this area at night as well. You can't go in during that time, but you can see how beautifully the building is lit up.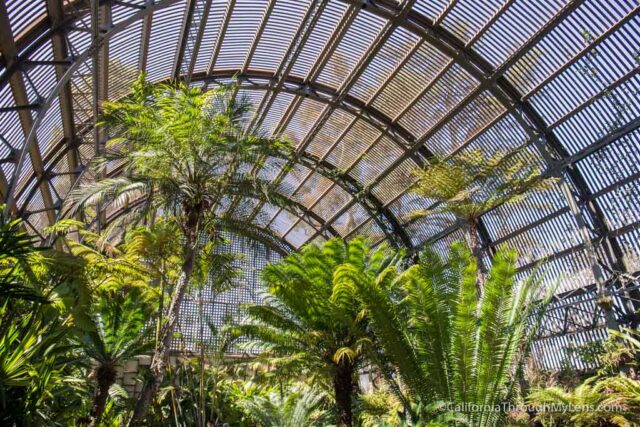 The building's interior is large and has a slated ceiling which lets in the light and the rain.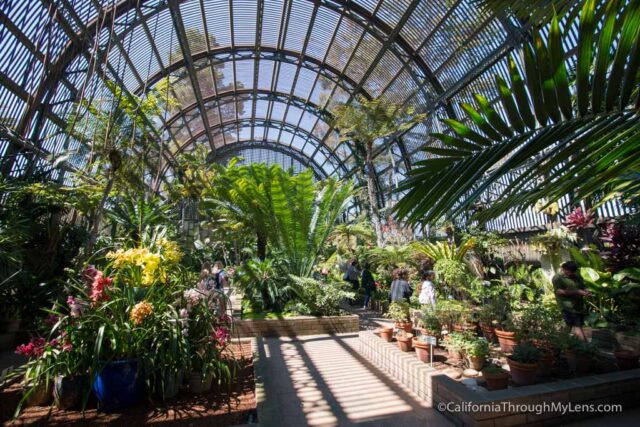 The entire interior is one long walkway and a collection of plants all along the path. There are over 2,000 plants in here.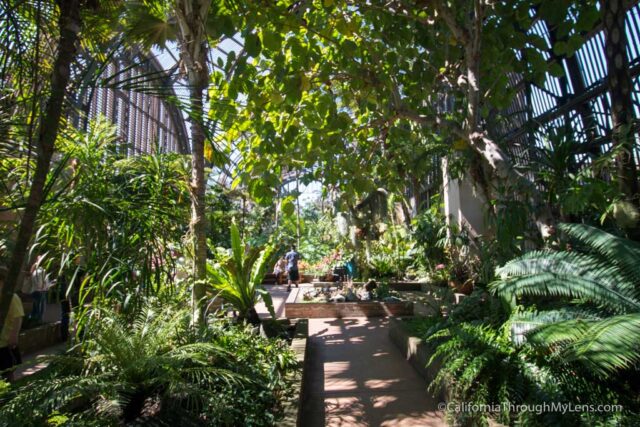 While I am not a botanist, I still enjoyed seeing all the variety and colors from the plants represented in the garden.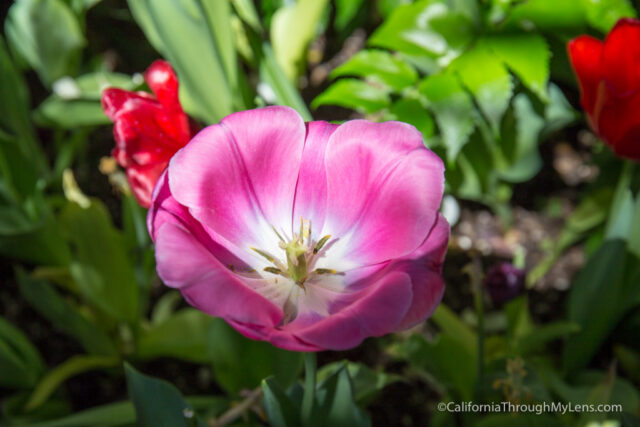 It is a popular area for photography, so you will be dodging everything from selfie sticks to SLRs as you make your way around the building.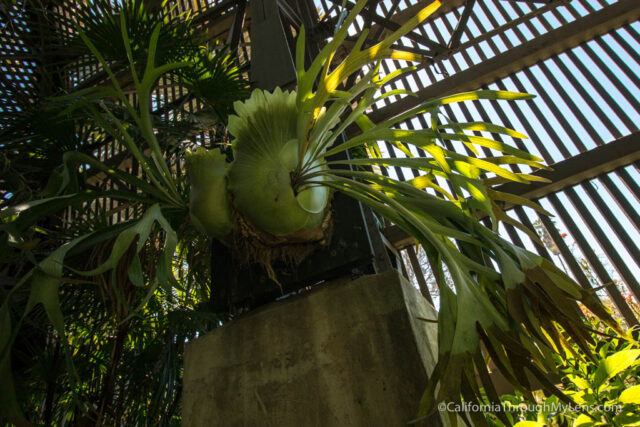 It doesn't take long to see, but it mostly depends on how much you want to explore and read about the different plant species.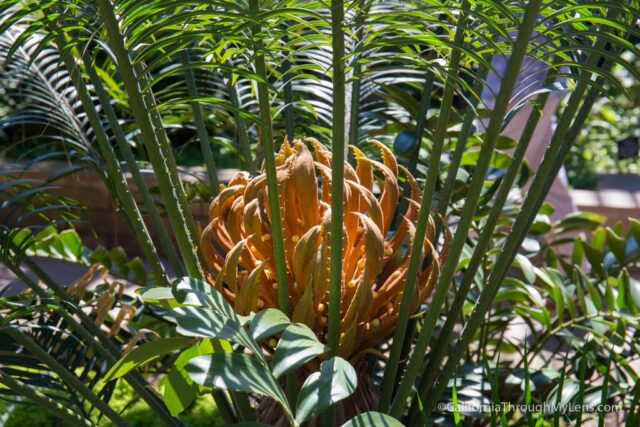 I usually spend about 20 minutes there, but I have seen the garden many times and still stop to explore it each time I am in Balboa Park.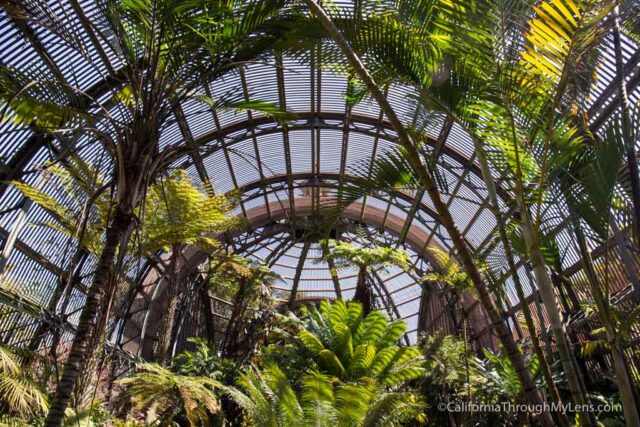 Let me know what you think of the Botanical Building in the comments and check out more of my favorite spots in Balboa Park here.