Global Winter Wonderland in San Deigo
Each year, in both Sacramento and San Diego, the Global Winter Wonderland descends upon the city and brings with it a carnival-like appearance with tons of unique light displays, food, and rides. I got a chance to check out the San Diego one in 2017 and here is all the information.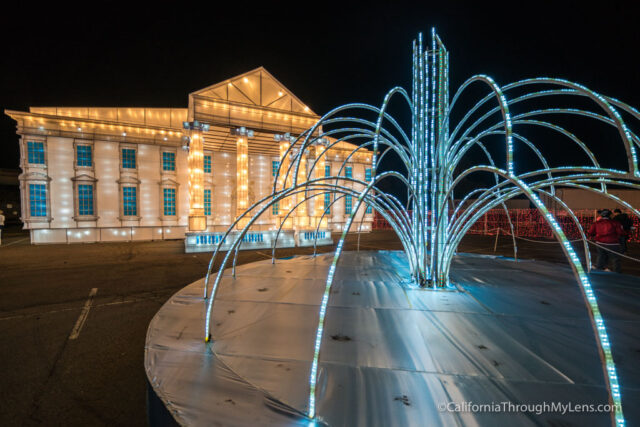 Details
Cost: $22 for adults but I found a Groupon online to make it cheaper, $10 to park
Dates: 11/19 – 1/7
Location: SDCCU Stadium Parking Lot
Getting There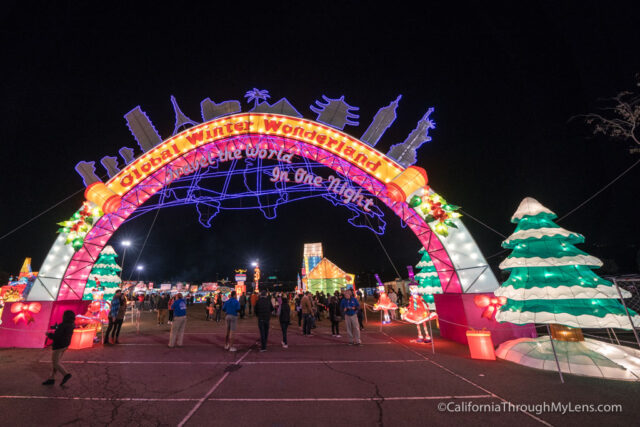 From the 15 Freeway you will get off at Friars Road, and head left if going north, right if going south. The stadium is right next to freeway and there are signs to direct you in. You will need to pay $10 for parking, and you can see all of the lights as you pull into the parking area.
Global Winter Wonderland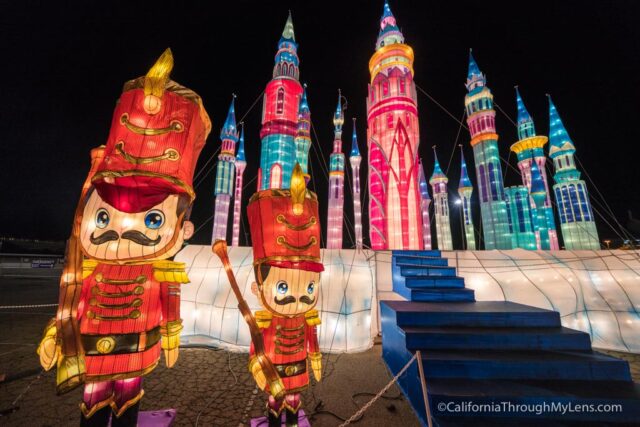 During 2017, the theme in San Diego was the world, so most of the light displays were related to popular attractions around the world.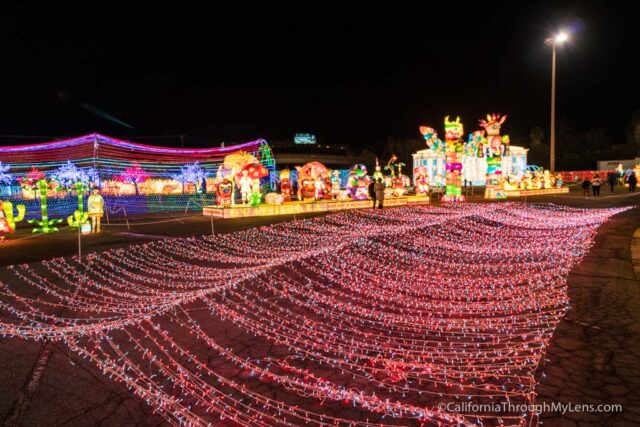 The displays are made of fabric that covers the skeleton of the attraction/animal/building and the lights that sit inside of it. They are elaborate, and it is fun to see them at night. Here are some of the main things you could see in 2017.
Taj Mahal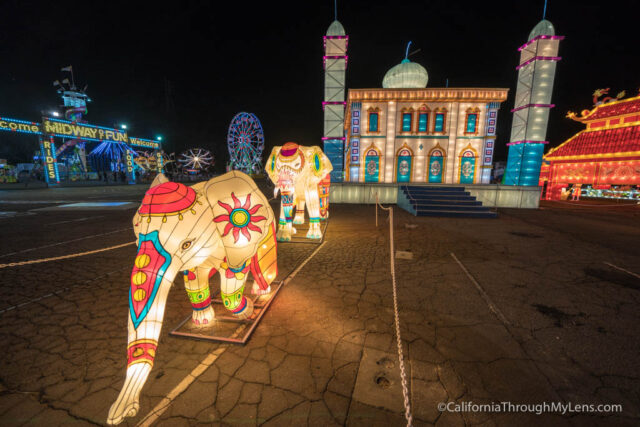 Christmas Tree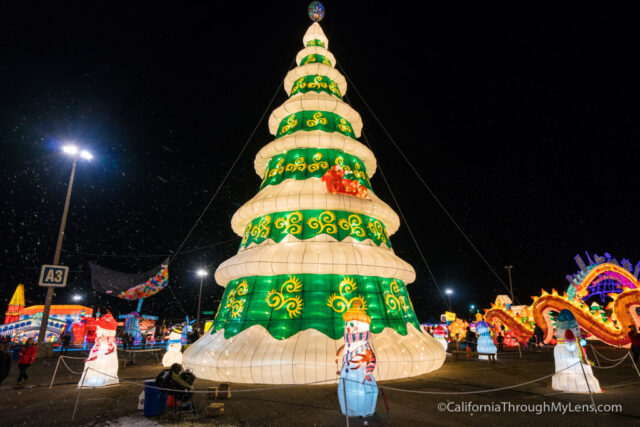 Parliament Building and Big Ben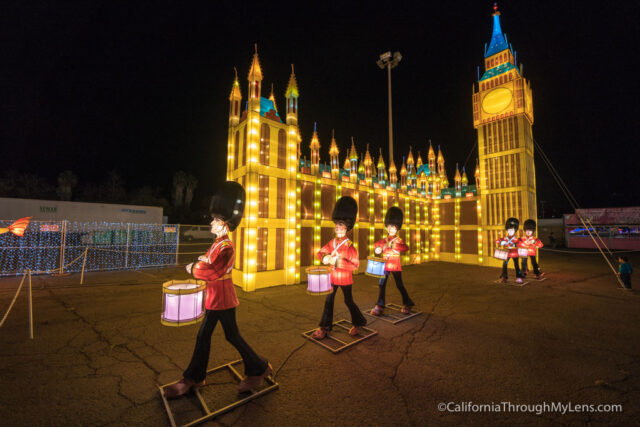 Great Wall of China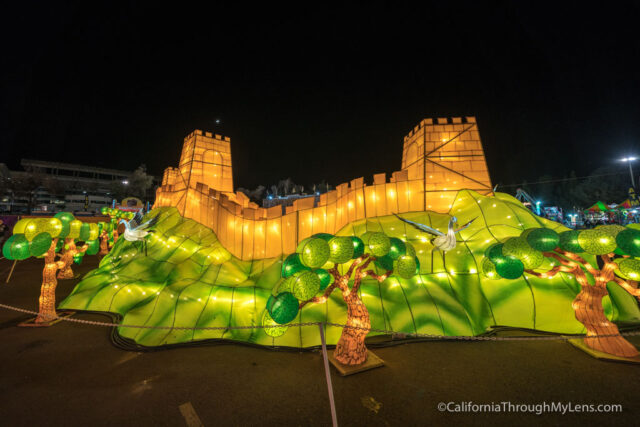 Sphinx and Pyramids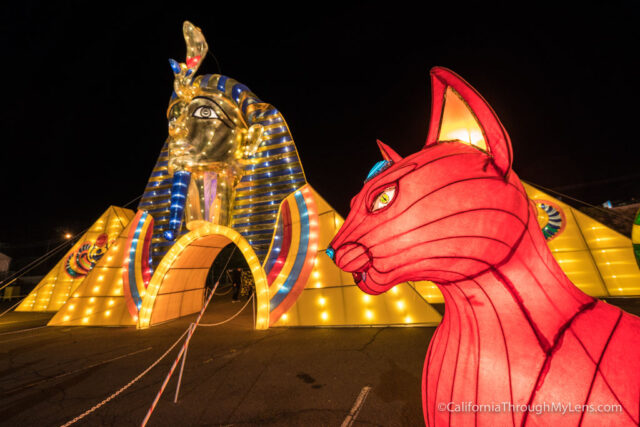 There are also some that are interactive, like two separate mazes, one with a large lion mouth you walk through. These mazes are not hard but fun for kids.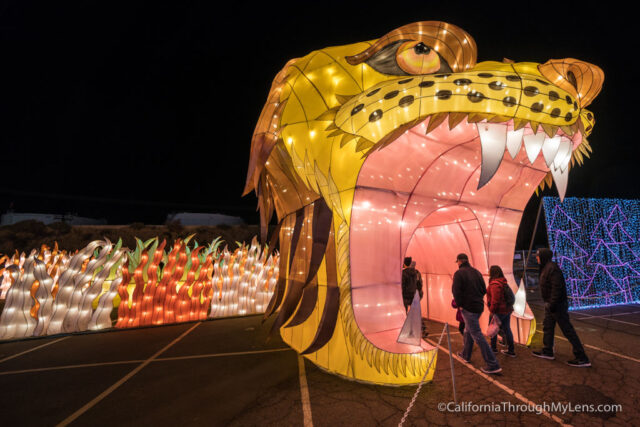 There was also a large peacock that had a light show and was popular with lots of people gathered around.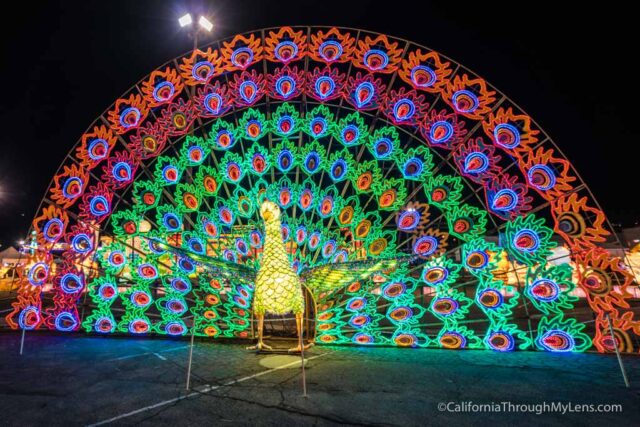 My favorite was probably the dragon though as it was a good 40 feet in length.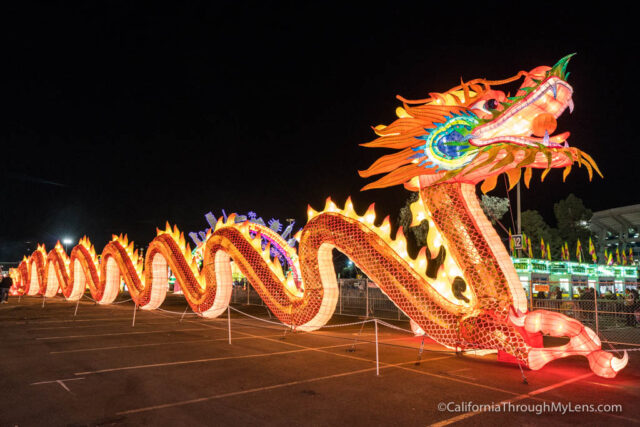 Lastly, there were a bunch of light tunnels set up to walk through as well which were fun for pictures.
On the west end, there is a Midway with attractions like a carousel and Ferris wheel. These all have additional costs, and I didn't try any.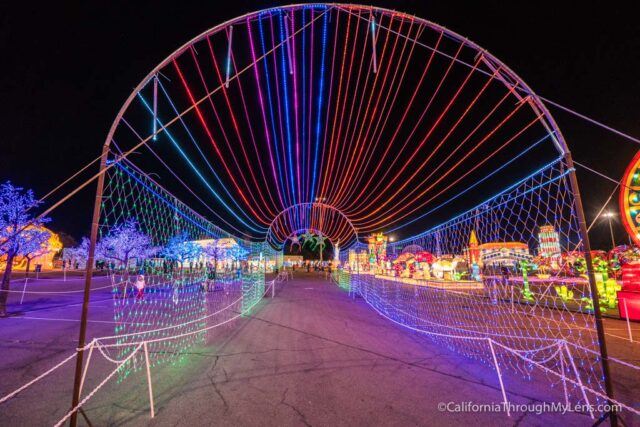 I spent about 30 minutes walking around and exploring the area. You could easily spend more time though if you had young kids that wanted to explore everything. It is a pricey attraction for a family, so you would need to make a decision based on the photos here whether you think it is worth it or not. Also, don't forget to check for a Groupon. I enjoyed myself for sure, but I don't know if I would need to go back again next year. Check it out and let me know what you think in the comments.