Warner Brother's Studio Tour: Exploring the Backlot and the Gilmore Girl's Holiday Event
Studio tours are a popular tourist attraction in Los Angeles, and multiple studios offer them. I have been on the Paramount Studio Tour, the Universal Backlot Tour, and now the Warner Brothers Studio Tour. I have enjoyed each one, and while this one may be the most touristy of the studios to visit, it is still a lot of fun. Here is all the information, and we also went during the special Gilmore Girls Holiday event that they do at the end of each year (note that this is not available outside of the holiday event).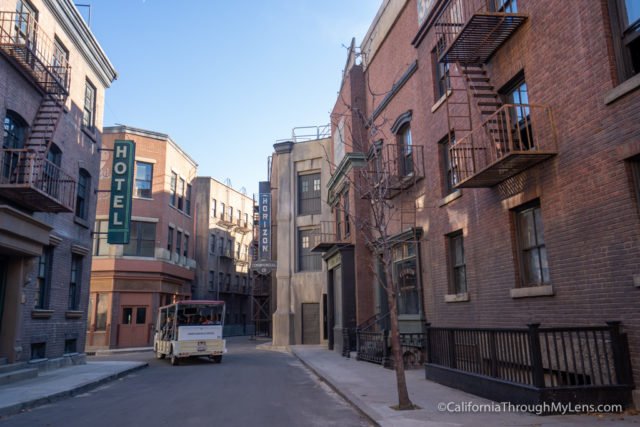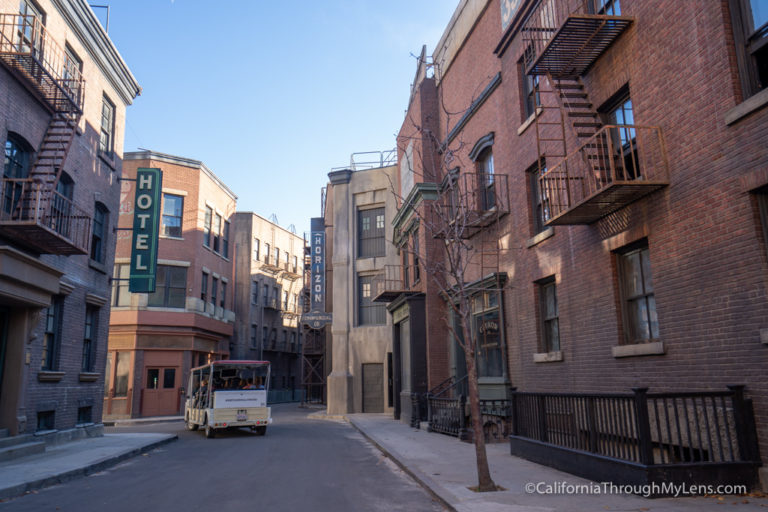 Details
Tickets were $69 for adults (in January of 2020)
Check the website for available dates
Parking is $15 unless you can find street parking
Tours take about an hour and a half, then more time for you to explore the interactive exhibits.
They don't allow video, but they allow photos in most areas.
This information was from my visit in 2020
Read more about my favorite spots in Los Angeles here
Getting There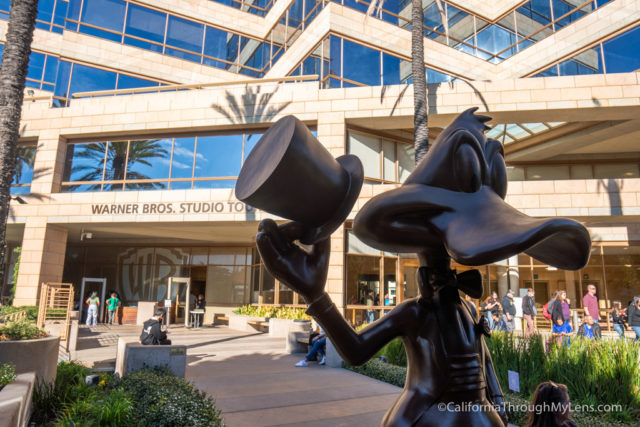 When you book your tickets, you will get an email with information about getting to the lot and what you can bring. The studio is located right off the 134 Freeway in Burbank. We planned to park in the garage but were able to find free street parking close by, so be sure to check and to read signs.
The Tour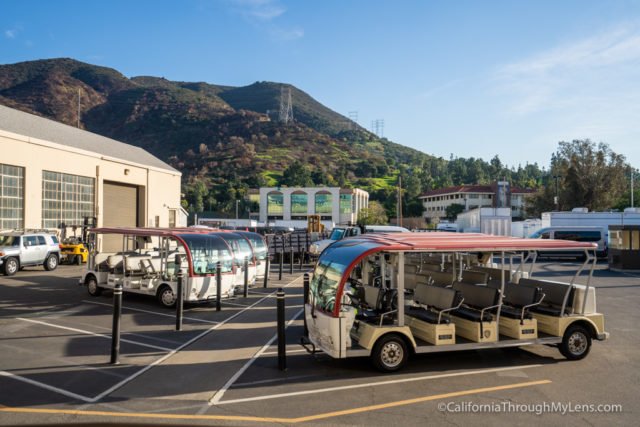 When we arrived, we got in line to go through security and then got in another line to be divided into tour groups. There were tons of people here and many tours going out regularly. After getting put into our tour group, we loaded up in golf carts (three to a row) and set out to enter the back lot.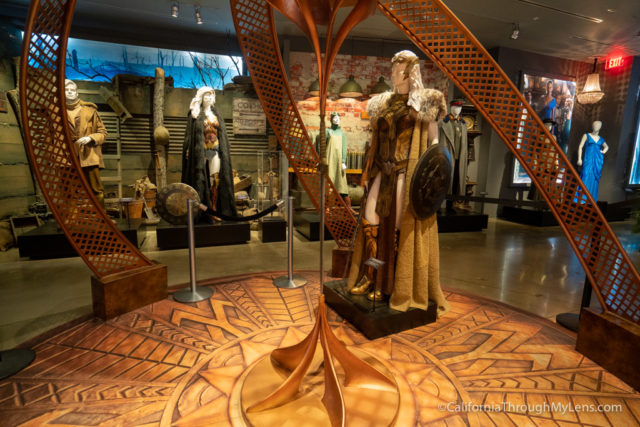 Almost immediately, we stopped and were given a guide to explore the first area. The tour has lots of ons and offs, so you will be walking through sections and also taking the golf cart as well.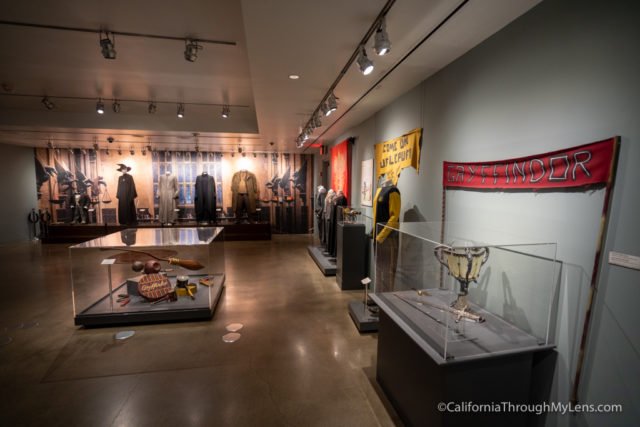 The first place we toured had a lot of costumes and pieces from both Aquaman and Wonder Woman.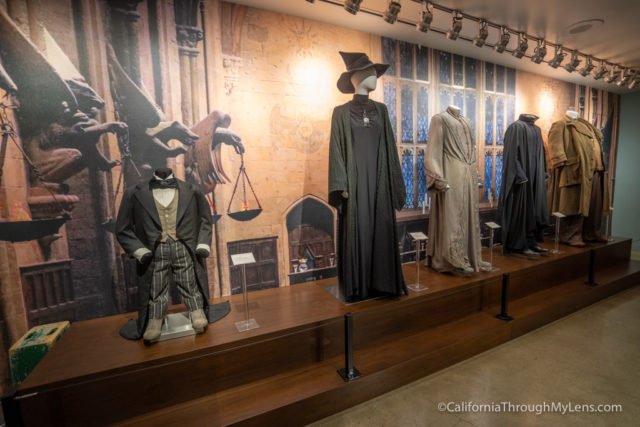 There was also a second floor with a bunch of costumes and props from the Harry Potter movies. We were rushed through this area pretty fast, but it was cool to see all of the props they had on display.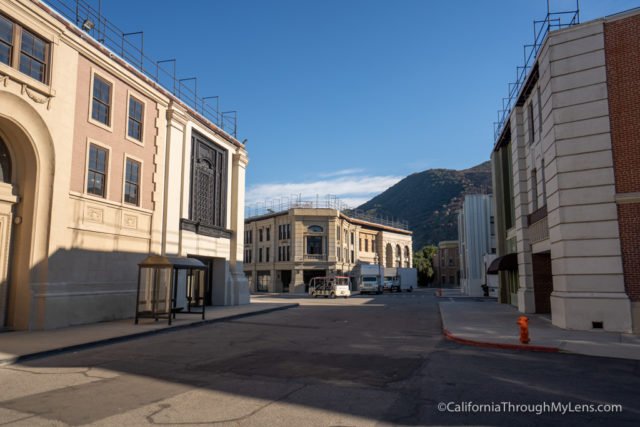 Next, we loaded into the golf cart for what was the most extended driven section of the tour.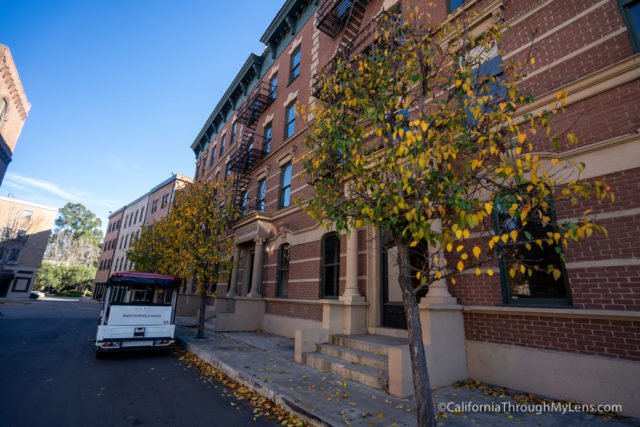 On this drive, we got to go through New York Street and Hennesy Street, which are two of the central filming locations on the backlot.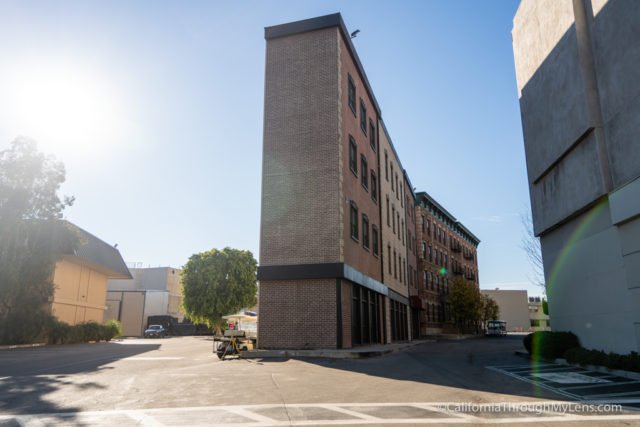 Both of these looked like full cities, and many famous movies were filmed here. We then entered the jungle set, which is one of the only ones at a movie studio in the USA.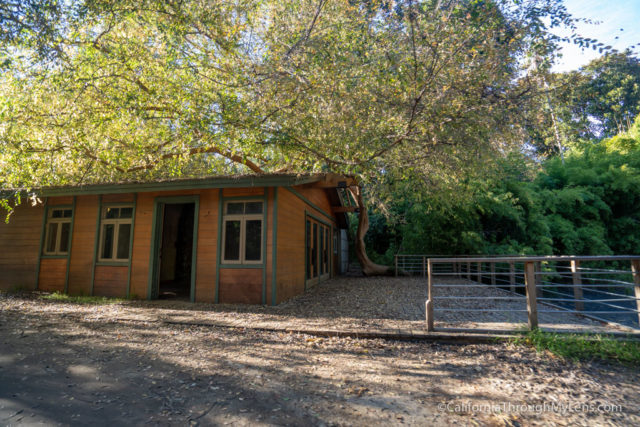 The jungle set had been used for everything from ER and Jurassic Park to True Blood and Million Dollar Baby.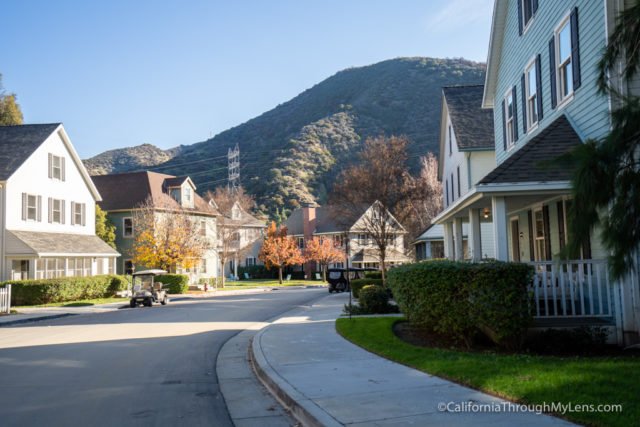 The tour continued through more office buildings and costume areas on the backlot before getting to the sound stages.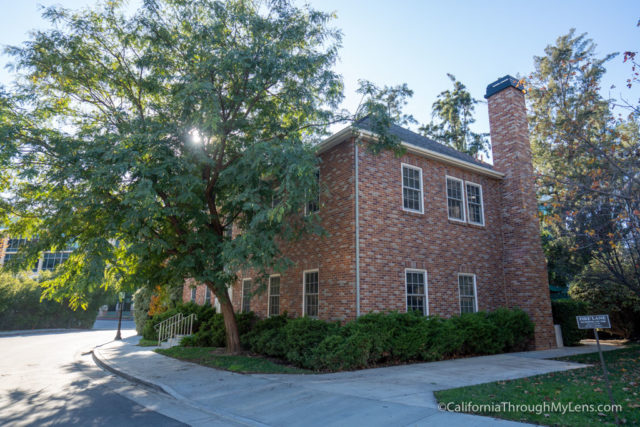 The first stop for us was at a prop car exhibit that they had set up, which had a dozen different batmobiles from the movies.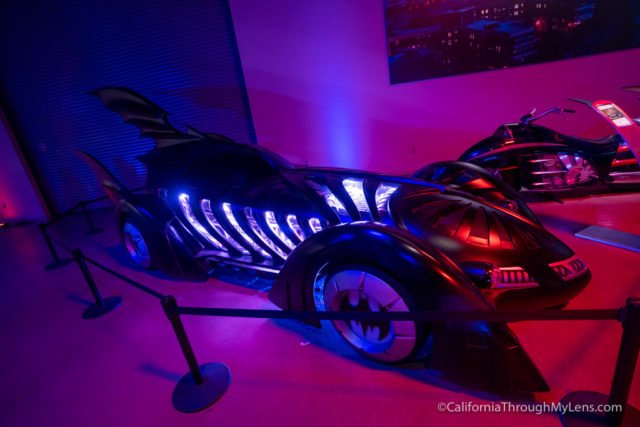 This was my favorite part of the tour, as I am a huge batman fan.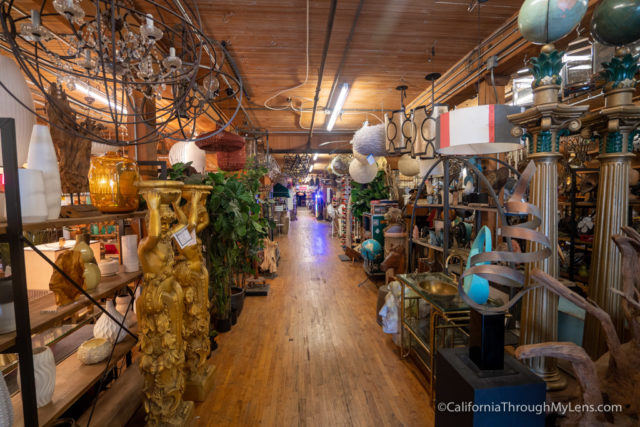 Waking across the street, we went into the prop area. Our guide told us that this is not always on the tour but since we were there on a holiday and it was not busy we could see it.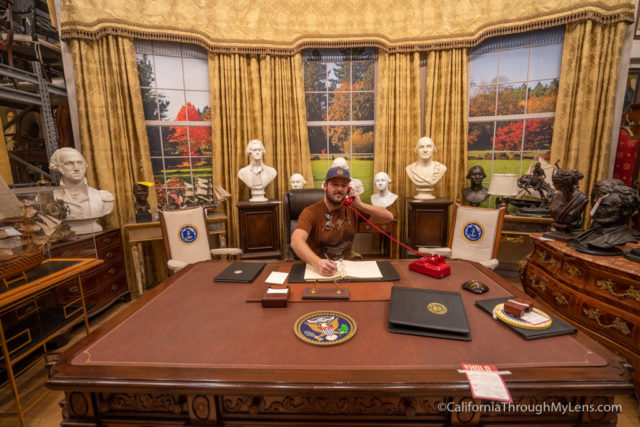 The prop area was gigantic and had everything you could imagine from lamps and decor to a replica oval office. We only saw 10% of the area though, and it was still an overwhelming amount of stuff. It would be fun to spend more time in this area.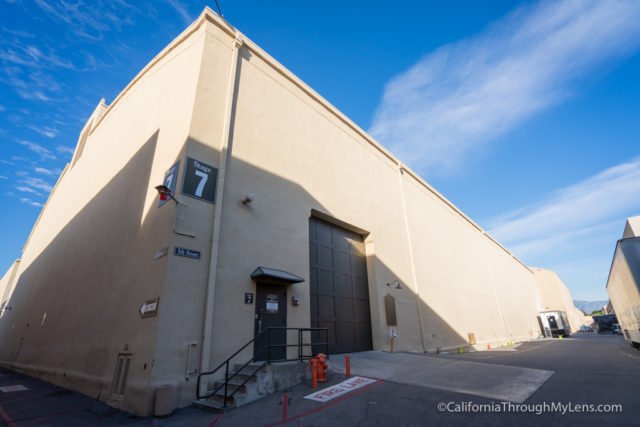 The last stop we had on the tour was visiting a sound stage. We were told that they usually only go in one but since it was a holiday we got to go in three.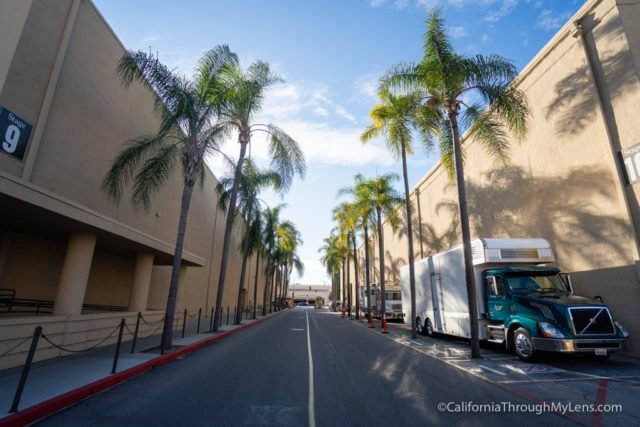 We were only allowed to take photos in the first one though, which was a set for the show Shameless. The other two sets we visited were for Conan's TV program and the show MOM. It was fascinating to be able to visit these sets and learn more about how the shows were filmed.
Interactive Area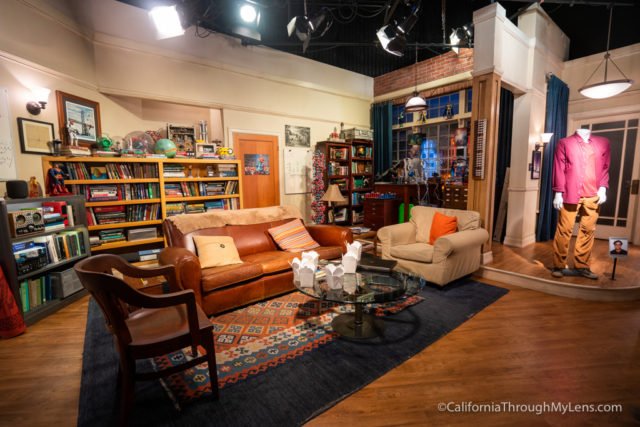 After the tour ended (it was about an hour and a half), we were dropped off at Lot 48, which is an interactive area where you can go at your own pace.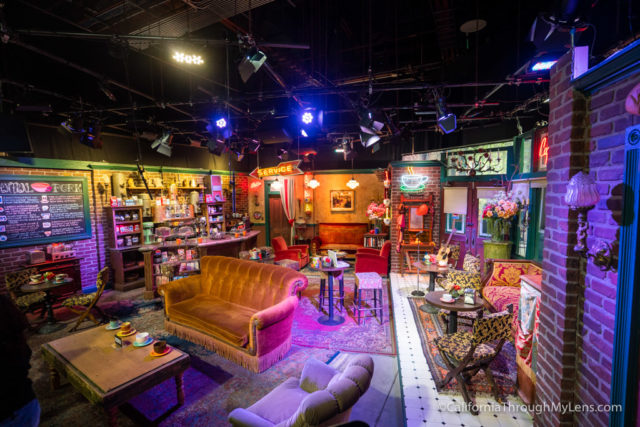 This is one of the highlights of the tour as they have many different sets you can see and take photos in. I was also told I could take video here as well.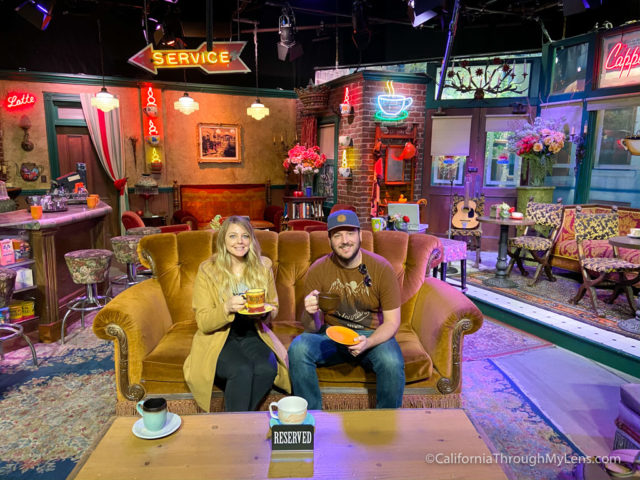 The highlights here are the Friends set, and the Big Bang Theory set. The Friends set had a long line, but we waited in it, and they were kind enough to take photos with your phone. At the Big Bang Theory set, we were not allowed to take phone photos, but it was cool to see. They also had a real Oscar Statue that they let you hold for a photo here as well, which was a neat touch, and there are exhibits on costumes and sound design.
Gilmore Girls Holiday Special (only during a few weeks in December)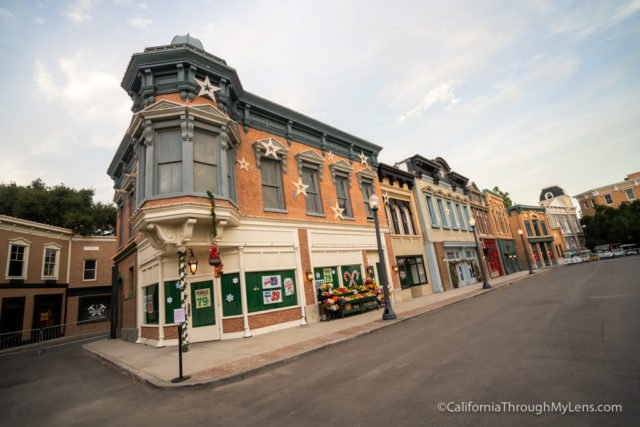 After walking through the store, we were able to step onto the Anywhere USA backlot, which had been set up to look like the Gilmore Girls set (much of the show was filmed here).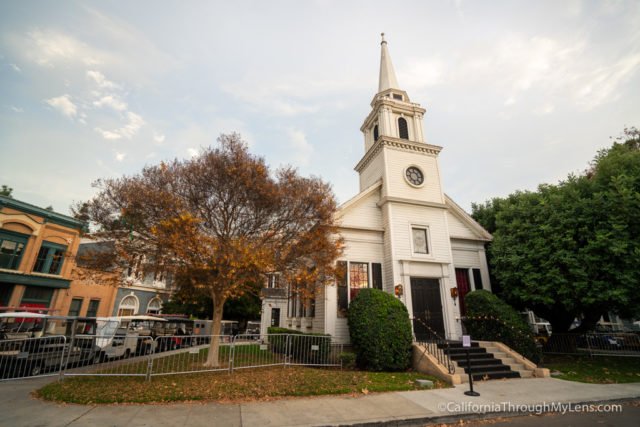 I know nothing about this show, but my wife loves it, so I walked around with her and took her photos.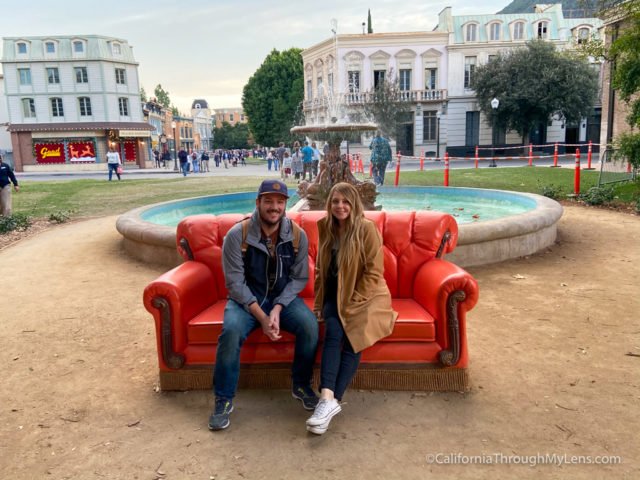 She loved being able to walk inside of one of her favorite shows and had a blast drinking Luke's Coffee and visiting Star's Hollow town square and Lorelai's house.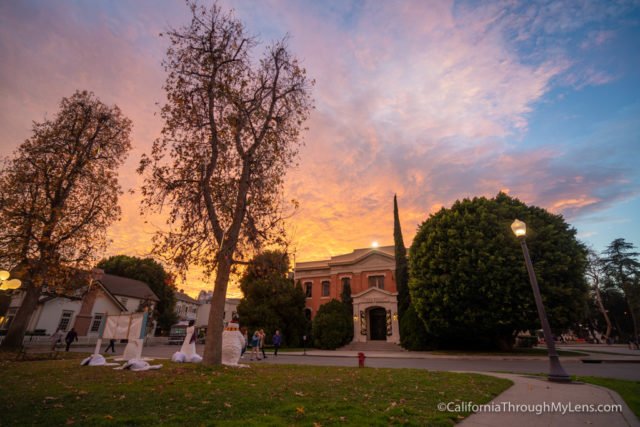 We spent about an hour here and watched the sunset, and the lights turn on on the houses. It was great that it never felt rushed and that they allowed you to take as much time as you wanted.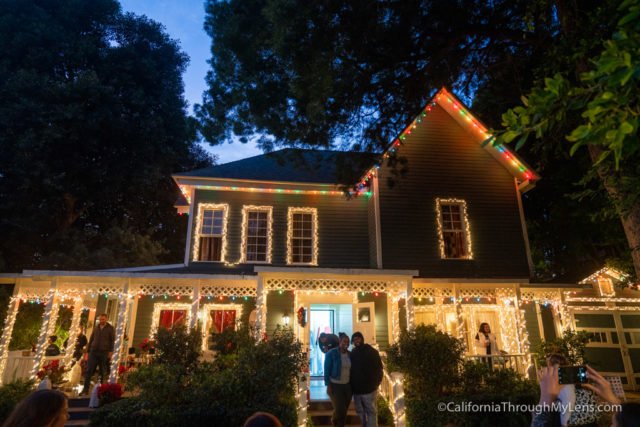 After we were done, we boarded another shuttle and headed back to the entrance. I was a little cynical when I started the tour and saw how many people were there, but I have to say, this is an enjoyable thing to do in Los Angeles. If you are looking to tour a movie studio, I highly recommend it, and if you are a Gilmore Girls fan, then be sure to catch the holiday event they have next year. Let me know what you think in the comments.