Off-roading to mines on Old Dale Road outside of Joshua Tree National Park
Joshua Tree National Park is home to hundreds of different mines created over the last century by people looking to strike it big. While most were failures, that didn't stop people from trying and from creating entire small towns around some of the more popular mines. Many of these can be found in the Old Dale Historic Area, which is outside of Joshua Tree National Park, and we off-roaded out to a few of them to see them for ourselves. Before heading on, note that these mines are accessed via a tough 4×4 dirt road that you need a high clearance vehicle for. Here is all the information on this adventure.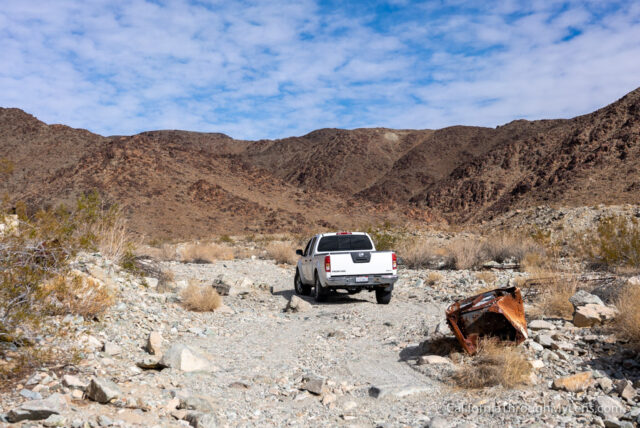 Details
Outside of Joshua Tree National Park on Old Dale Road
A remote area with no cell reception and limited traffic
4×4 vehicle with high clearance required
Bring a GPS; it is easy to get lost
Video
Here is a video I made from our trip.
Getting There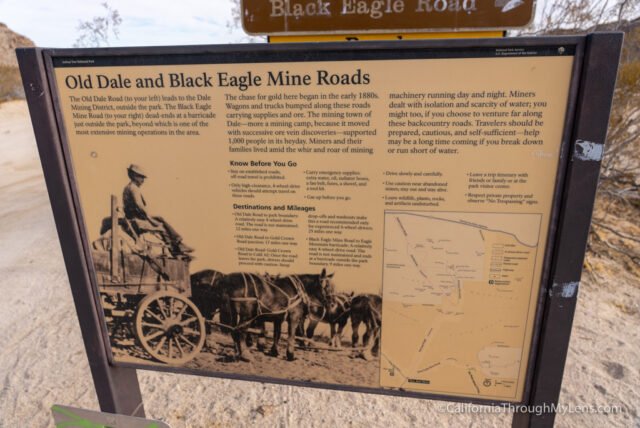 The best way to access the dirt road known as Old Dale Road is by entering Joshua tree National Park from the southern entrance and driving into the park for about 15 minutes. You will see a dirt road on your right and a few small signs noting that it is Old Dale Road. From here, your 4×4 journey begins.
Offroading to the Mines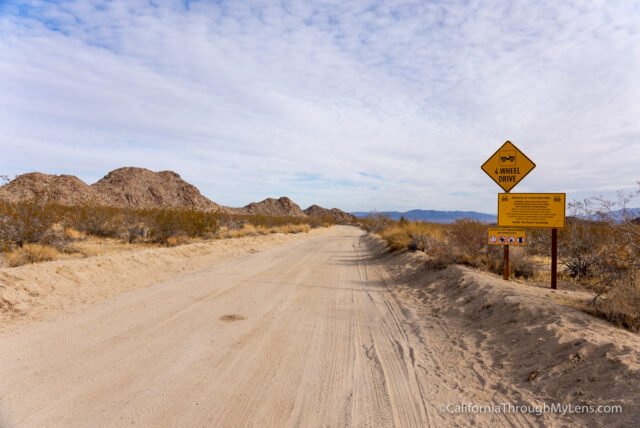 After leaving the main park road, we drove along Old Dale Road for about 8 miles until we saw the remains of the Sunrise Well.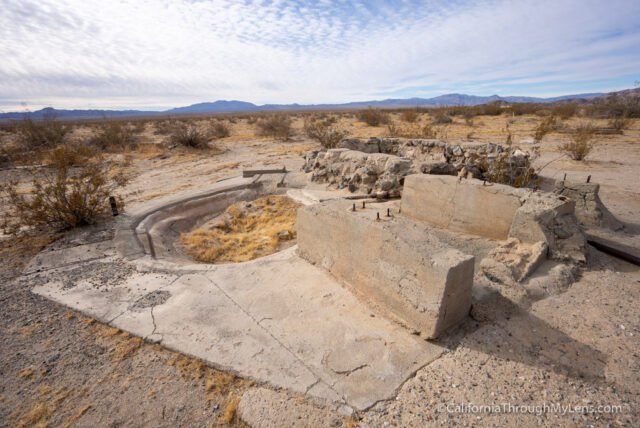 We explored a little bit before getting back in the truck and continuing to the split with Brooklyn Mine Road.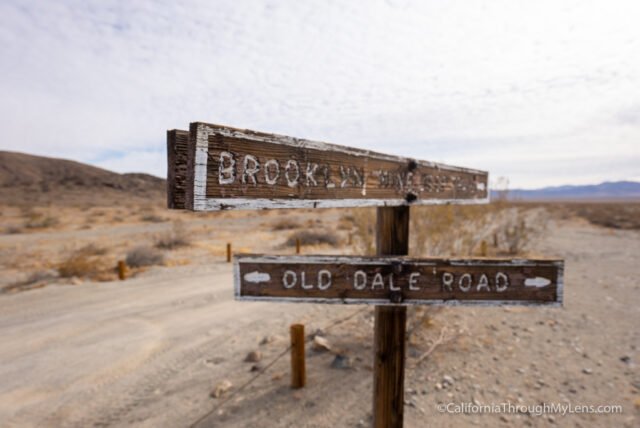 Brooklyn Mine Road is the road you take to get back to many of the area's mines. This is also where the road gets tough, and it keeps getting harder the further you go.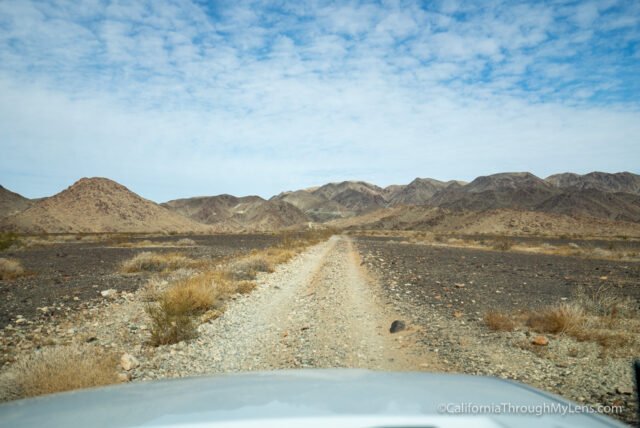 It took us about 20 minutes before we were at the next point of interest, the remains of Rose of Peru Mine.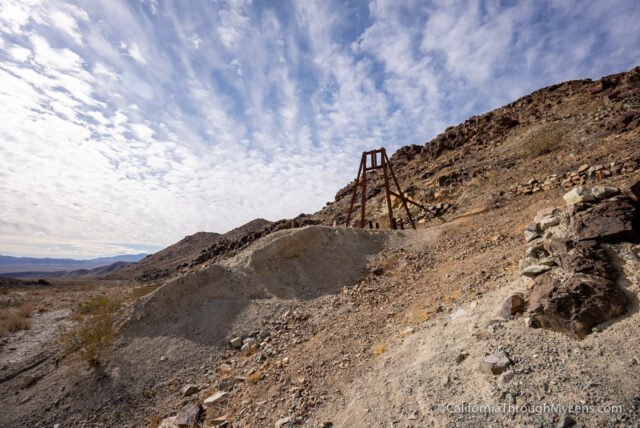 This area had what looked like a stamp mill and a few mine shafts to see.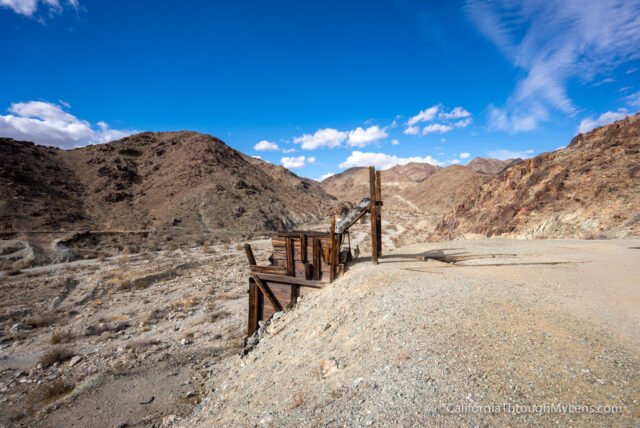 There were also a couple of buildings that the miners most likely used.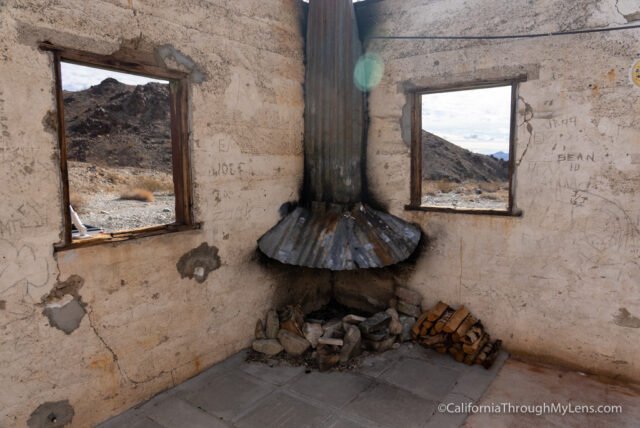 We continued from here in a rough wash, which was hard to follow and hard to traverse.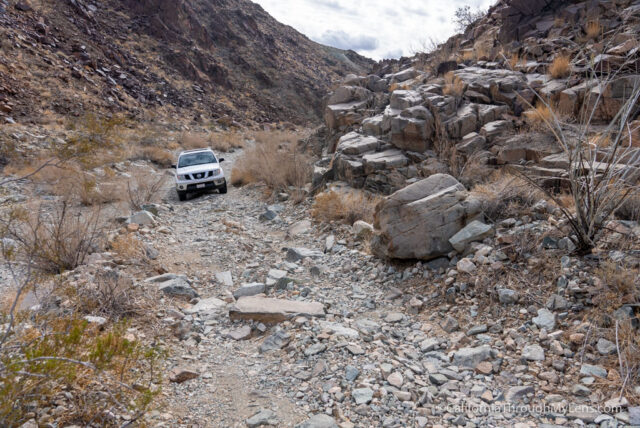 Eventually, we made it to the Gold Standard Mine's remains, which is where the road got too rough, and we had to park and walk.
Gold Standard Mine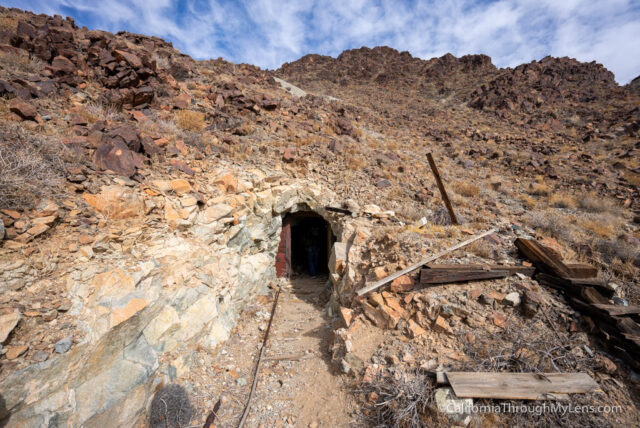 The Gold Standard Mine has the remains of an old car, a few small buildings, and a completely open mine shaft.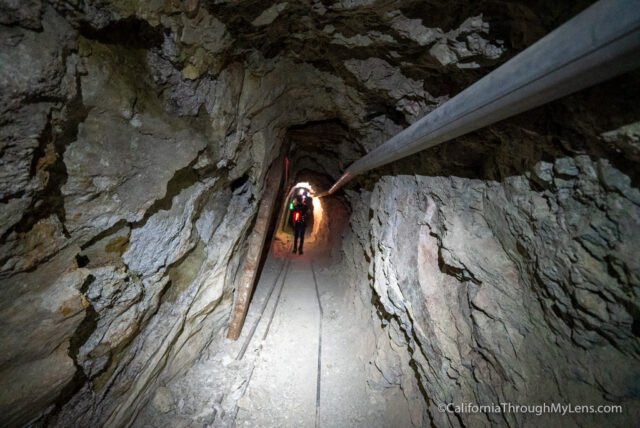 We entered the mine shaft and explored for a while, but be very careful if you choose to enter it as they can be very dangerous.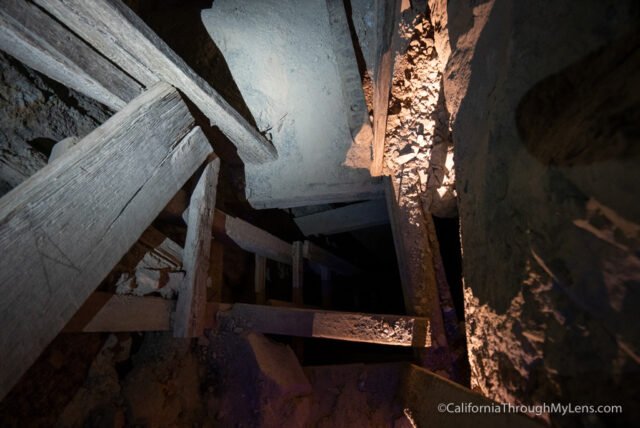 The mine had a few different splits, but there was not much to see in it.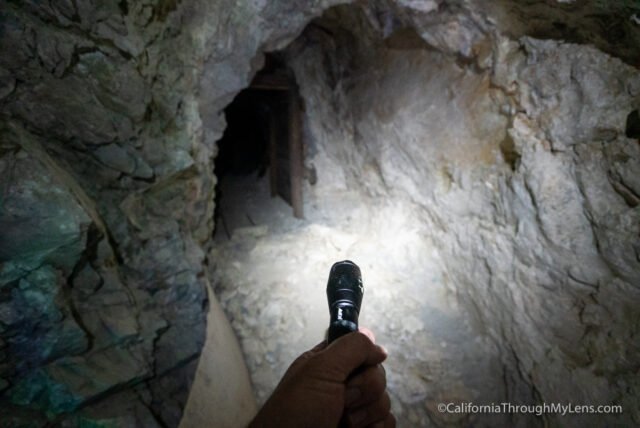 After finishing exploring, we left the Gold Standard Mine and headed along the road to the Brooklyn Mine.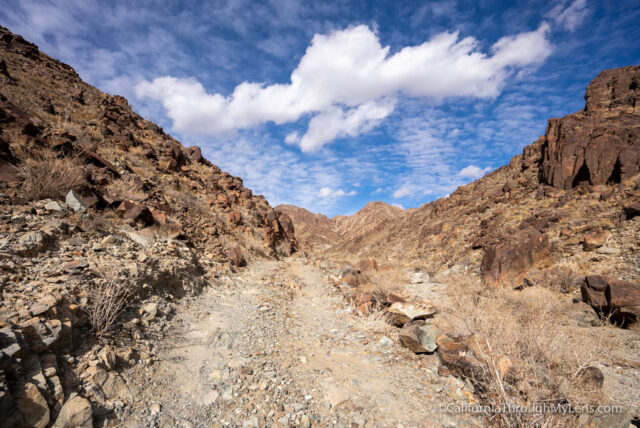 Brooklyn Mine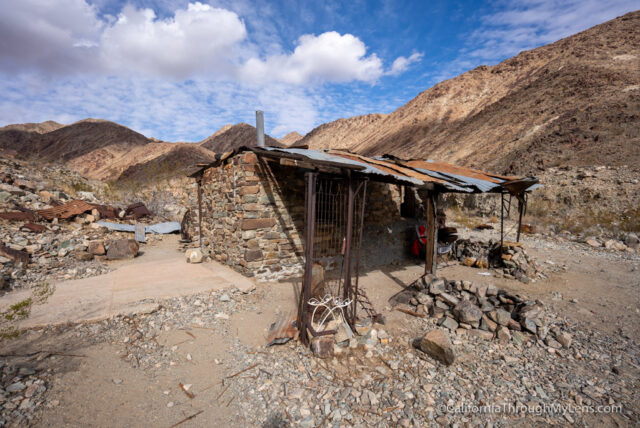 This mining area had an intact house that people use for dispersed camping while in the area.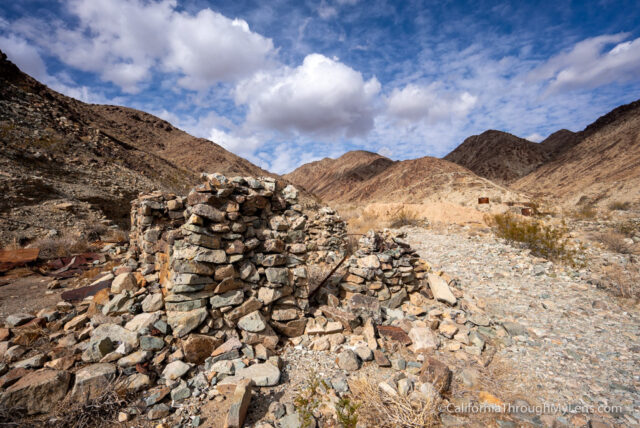 It also had the remains of a few more houses and some vats that looked like they were used for cyanide.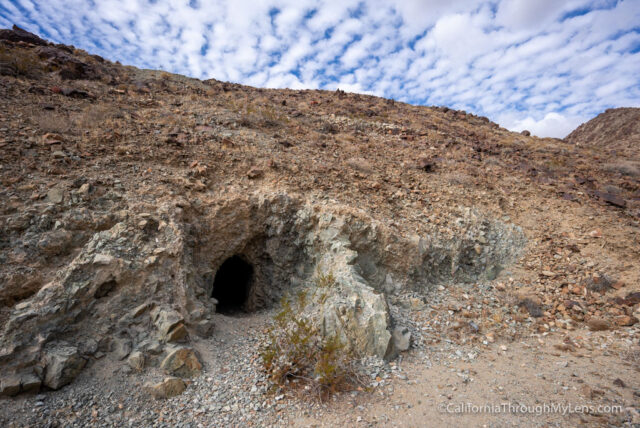 Passing all of this, we went up into the hills and found the Brooklyn Mine entrance.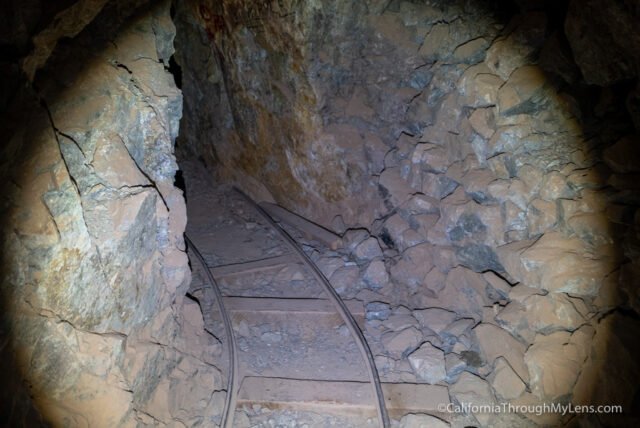 This mine is pretty big, with many offshoots heading up and down and even a few ladders.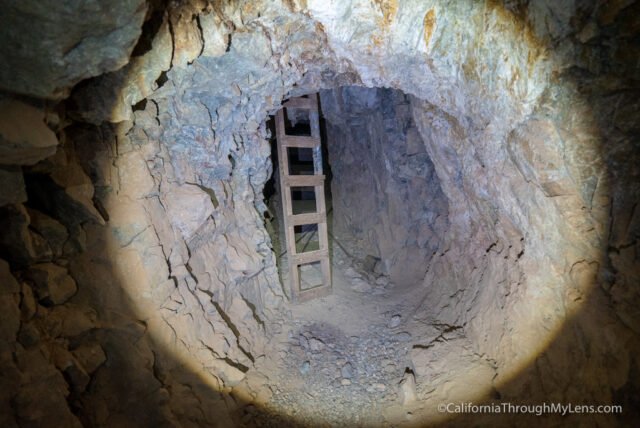 Please be very careful if you enter here, and I would not recommend trusting the ladders at all.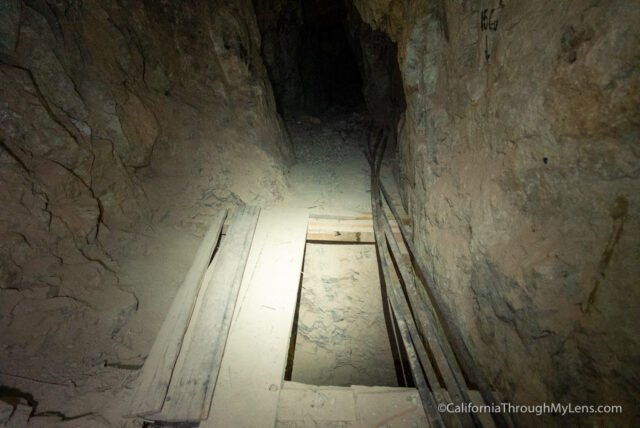 It was a pretty interesting mine shaft to explore, with lots to see.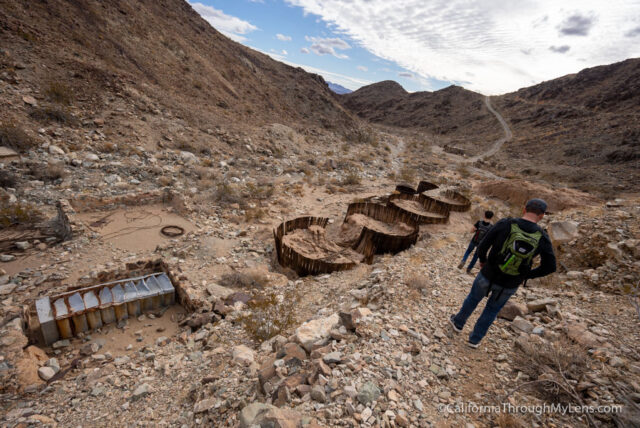 After leaving the mine, we walked back to where the truck was parked and started the long drive out.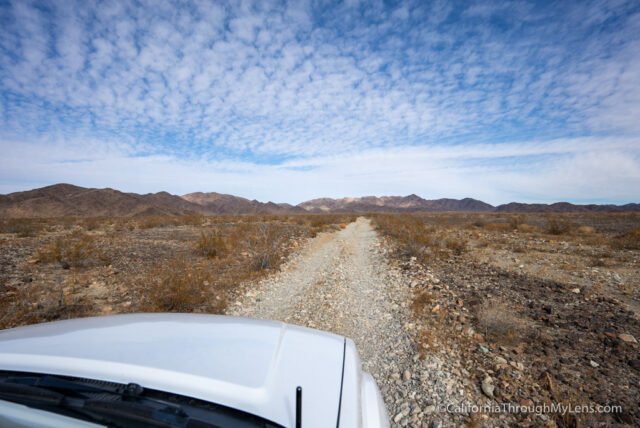 When we got back to Old Dale Road, we decided to take a right and headed up into the mountains.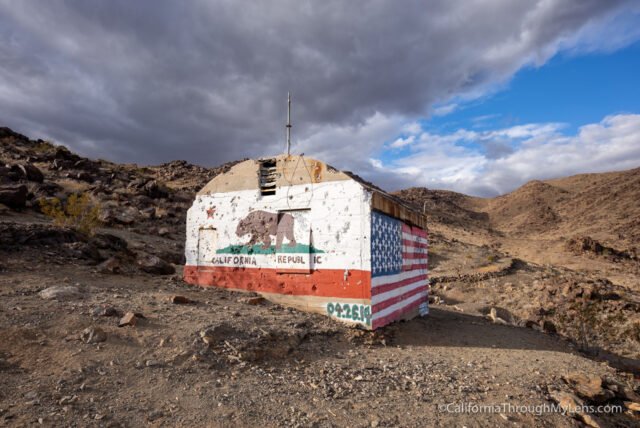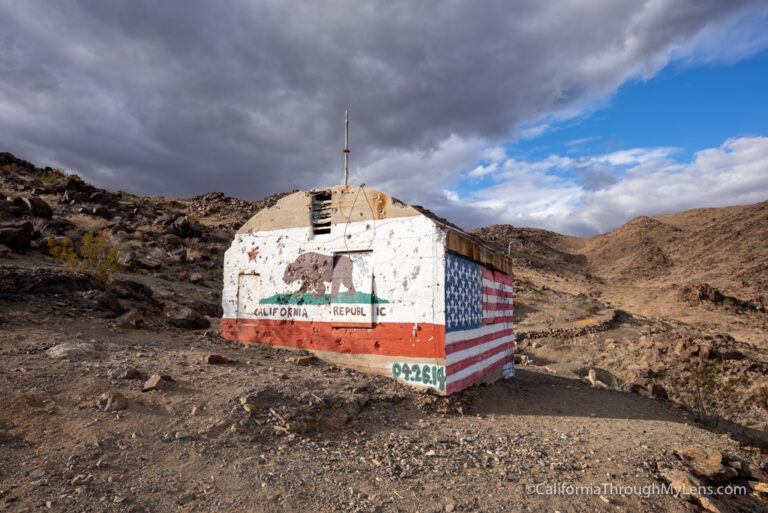 This was the most challenging part of our 4×4 adventure, but we wanted to drive up to the famous building with the California flag painted on it that many people photograph.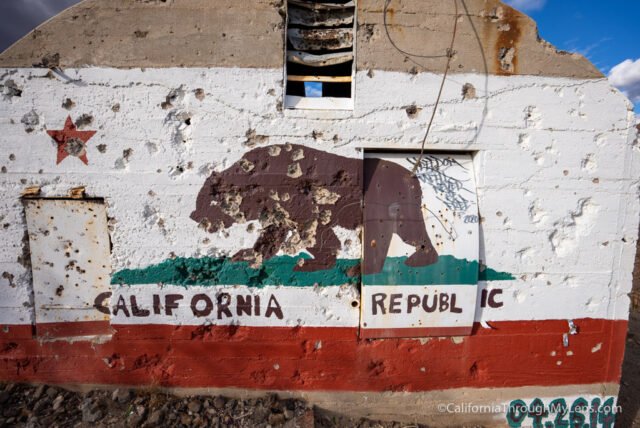 I enjoyed seeing this spot, especially after seeing how hard it was to get to.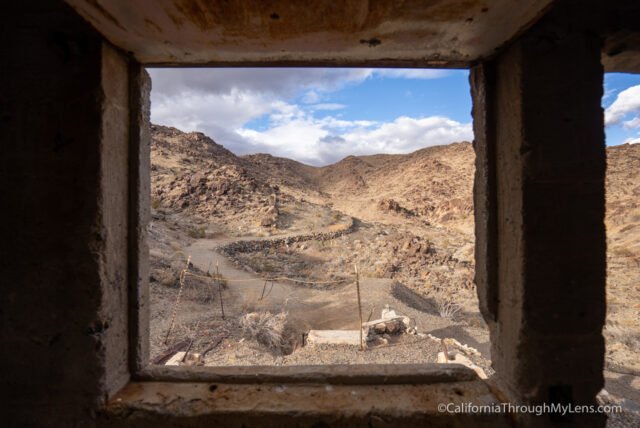 All in all, this was an amazing adventure, one that I really enjoyed. That being said, you need to be very careful if you come out here both in the off-roading aspect and the mines. Let me know what you think in the comments.